A loft conversion is a brilliant way to both increase the space available in your home and the value of your property. When designing your loft conversion it is important to note that there are several different shapes and styles available, and it's a good idea to speak to a specialist to get some advice on which option would be right for your home.
There are four main types of loft conversion, and the type for you will depend on a few different factors such as the style of your property, roof height and available space.
We have put together a brief guide to explain the four different types of loft conversion: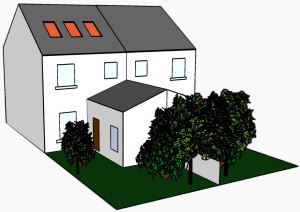 Velux
This form of loft conversion is very popular due to the fact that it does not normally require planning permission and is one of the most cost effective options available.
The Velux windows are installed flush to the roofline with no change to the existing structure of the roof. The roof is not extended beyond its original extent, instead this conversion utilises the existing space and increases the amount of natural light entering the room.
Velux are the leading manufacturer of roof windows and they have a number of extras to make the loft conversion as comfortable as possible. These include things such as blinds and thermal coatings to help control the temperature and light exposure in the room.
This kind of loft conversion is generally only really viable if the existing loft has an appropriate amount of head room.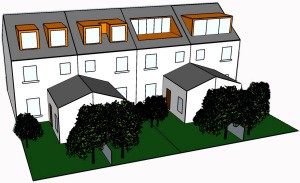 Dormer
Dormer extensions are generally the most popular style of loft conversion. They are built onto the existing roof, allowing for extra floor space and head room to be added. Often built onto the rear of the property, these extensions come in a variety of shapes and sizes to best suit your needs.

A dormer also tends to have vertical walls and a horizontal ceiling as opposed to the diagonal ceilings that the other loft conversion styles tend to have.
Mansard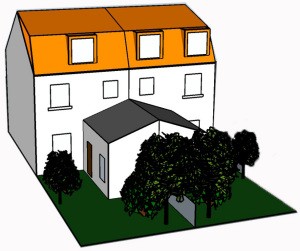 A mansard loft conversion allows you to maximise the space available in your loft. With two sloping sides that are almost close to vertical and horizontal, this style of conversion gives you the maximum available room size.
This type of loft conversion is slightly more costly than the others, and therefore not as not as popular as the dormer conversion, but it is definitely worth considering for clients who want to significantly increase the space in their home.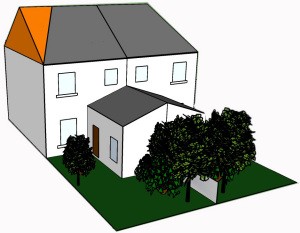 Hip to Gable
This option utilises the space to the side of your roof and involves making some major changes to the existing roof. This option is practical if your house has a 'hip' roof, which is where the roof has 4 sloping sides, as these roofs do not always have enough internal space to work well with the other styles of conversion. Velux windows or roof lights can also be added to increase the amount of natural light.
Doing some research and seeking advice is vital when designing your loft conversion. It is important so that you can chose the right style of loft conversion for your home ensure you get the right amount of space for your budget.