There are many alternatives to bifold doors, even though these are still the most popular choice of door for rear extensions. This is due to their function and flexibility. However, it is good to know there are multiple alternatives to bifold doors for those who wish to do something that little bit different with the rear façade. Here we have a number examples of when our clients chose windows and doors that made their extensions stand out from the crowd!
---
Corner Bi-folds
An interesting option for a staggered extension is to have two openings in your protruding corner. This lets you completely open up to both the rear façade, and the side too. It can also fashion quite an architecturally stimulating design with an impressive visual impact. The large opening has a more attention-grabbing depth to it, as opposed to just a single set of doors running along one wall.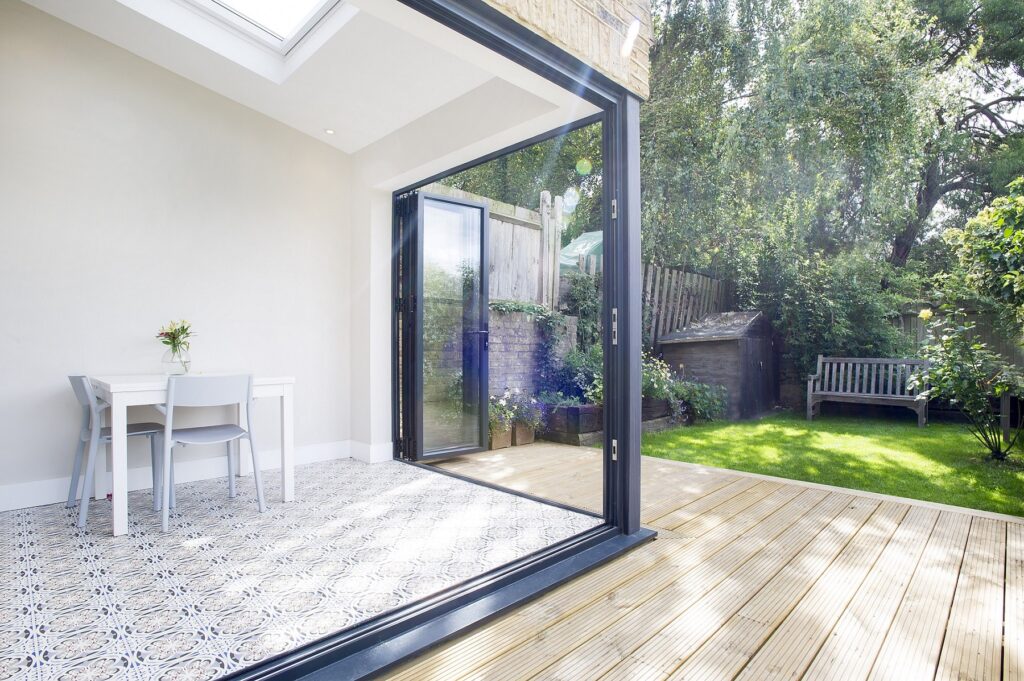 The client at this project in Battersea chose to retain a supporting column to keep it within budget, but there is also the option to cantilever the corner and remove the column. Connecting the two doors, and having the corner floating above, gives you an unobstructed view out from the new extension.
---
Sliding Doors
Sliding doors are great alternatives to bifold doors, and are still within budget for many people. They use fewer panes than conventional bifolds, meaning you will have larger glazed units, and more unobstructed views.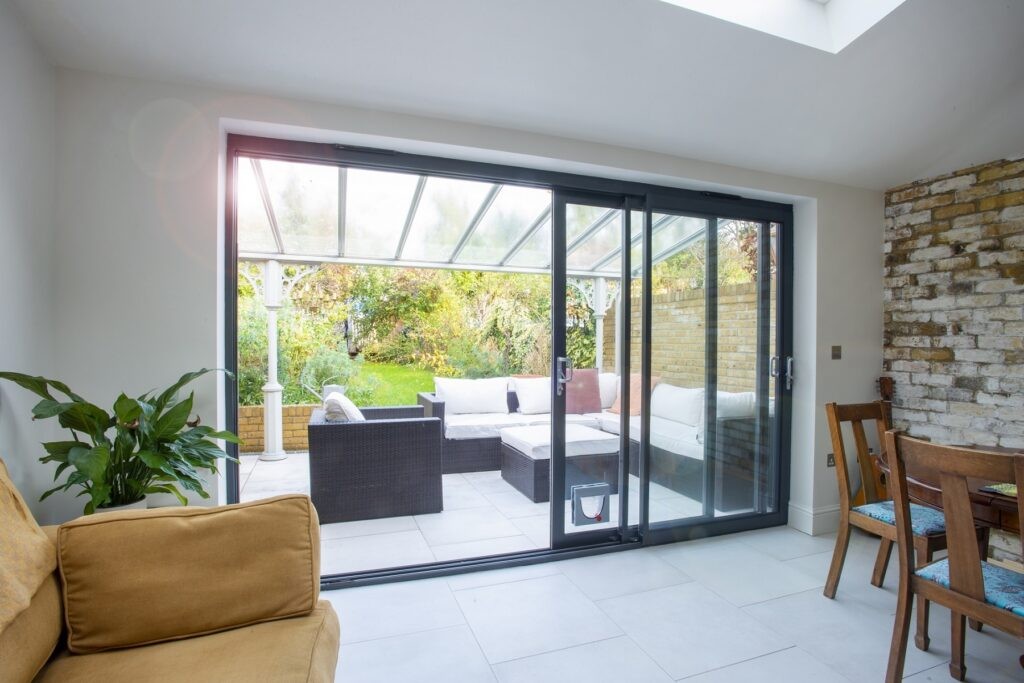 Sliding doors can usually be opened from each end and are therefore more flexible than bifold or French doors. This allows you to open them and have access to the garden from either end. With many different suppliers on the market, the material and frame thickness is all subject to your requirements.
---
Crittall
Very much in fashion at the moment and only growing in popularity are Crittall, or Crittall replica, doors and windows. We have noticed our clients choosing them more frequently. The timeless style and simple design means that they are coming back into fashion and being featured frequently in many home magazines and on television.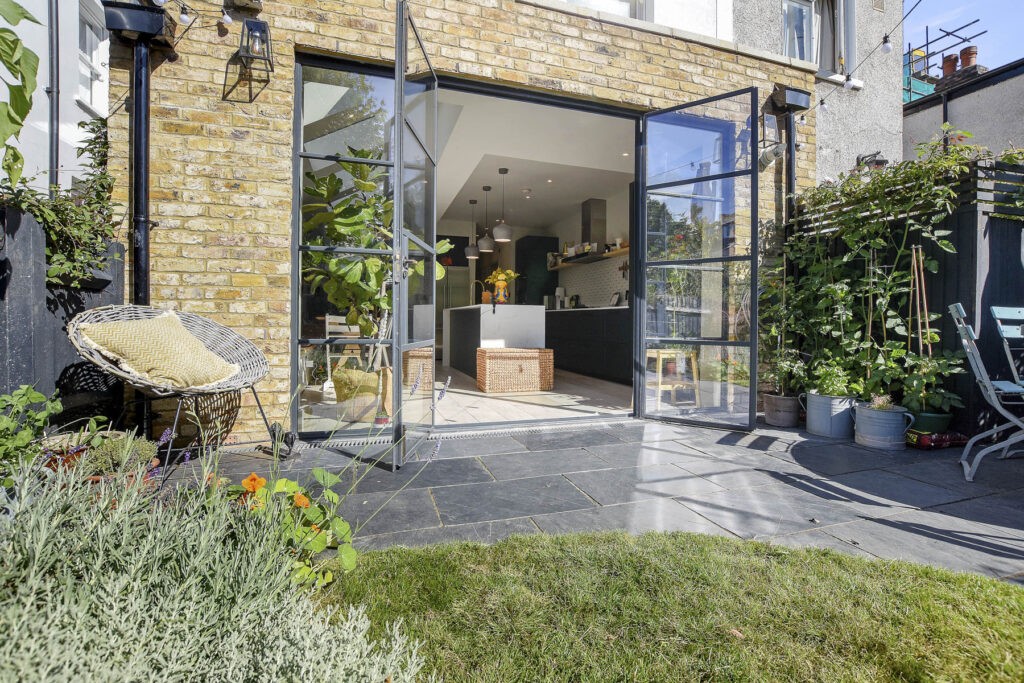 Although at the higher end of the cost spectrum, Crittall is a great option for both rear exterior doors and interior dividers. They can be used in multiple ways, and paired with a multitude of accessories, can create modern, industrial, as well as, period looks.
---
Pivot Door
What is better than a large window that lets in a flood of light? One that opens! This massive piece of pivoting glass will make the space feel incredibly bright. It can be pivoted open to instantly connect the inside of the property to the outside.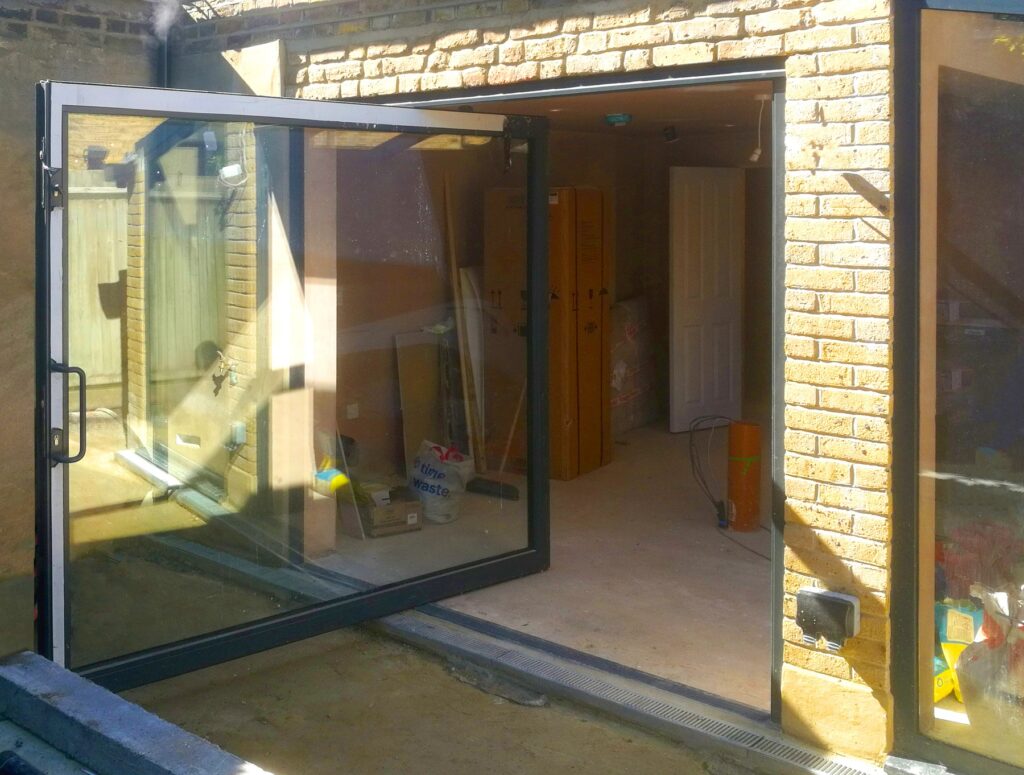 Together with the unobstructed sight-lines out to the garden, this is also a great way to create that picture-perfect view. Pivot doors are an excellent option for those who want that in-out connection, but with the addition of more of a higher design aesthetic.
---
Triangular Window
If you want to allow in as much light as possible, and create a stunning piece of architecture, then bespoke glazing elements can help you achieve this. By placing a window in the apex of the rear extension gable, you will encourage people to look up towards the high ceiling. It will also bring in as much natural light as possible.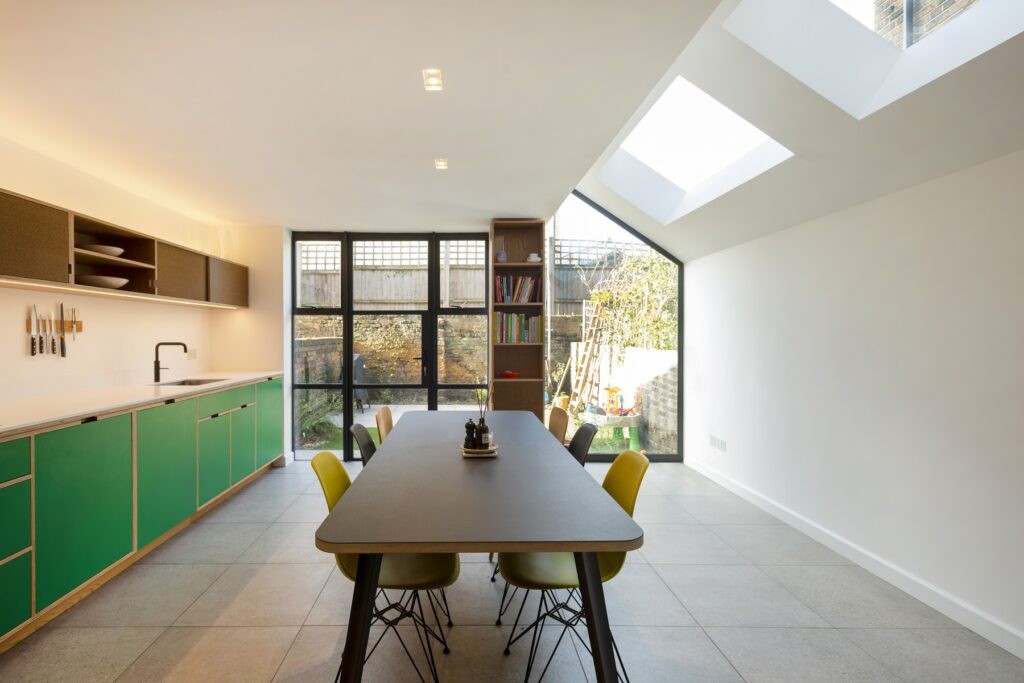 At the project above, the client chose to use the shape of the side return to inform the size of the end window. By taking the glass all the way to the roof pitch, the view out is increased. In addition, it maximises the amount of natural light in the property.
---
Original Windows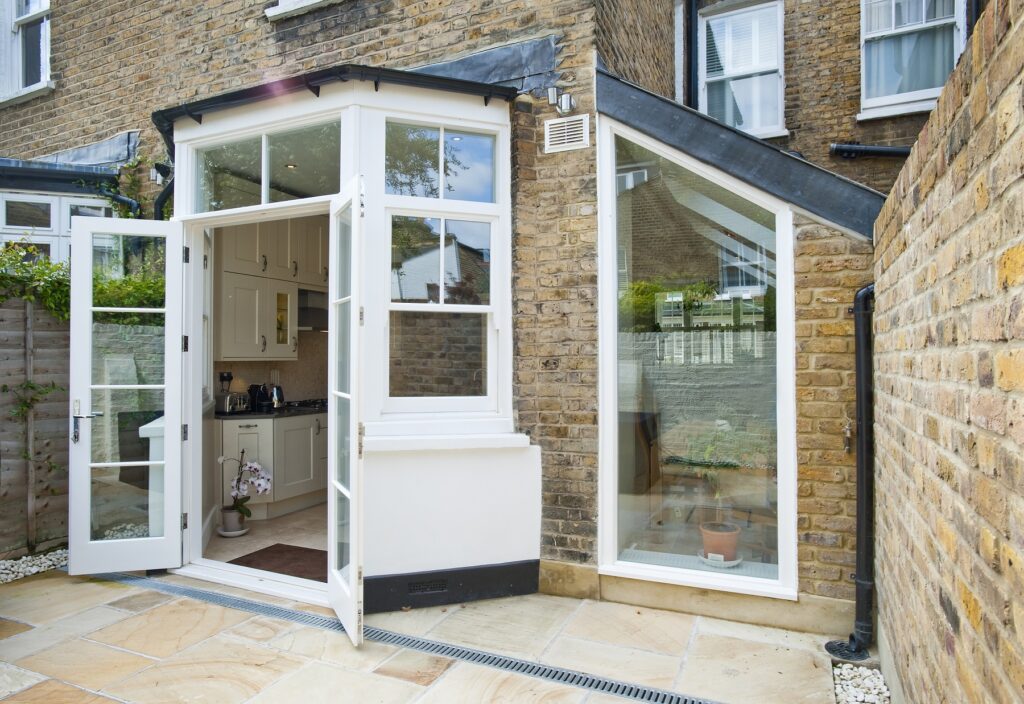 Sometimes, clients have original windows or doors that they want to retain or enhance as part of their new extension. At this project, the client originally had access to the garden through a side door. They lost this by extending to the side. However, to counteract this, they turned the central window of the existing bay into a set of French doors. This allows access without losing the bay feature. Pairing this, with a full glass-end panel to the new side return, has made a clear definition between old and new. It has also allowed the original bay to take centre stage.
---
Window Seat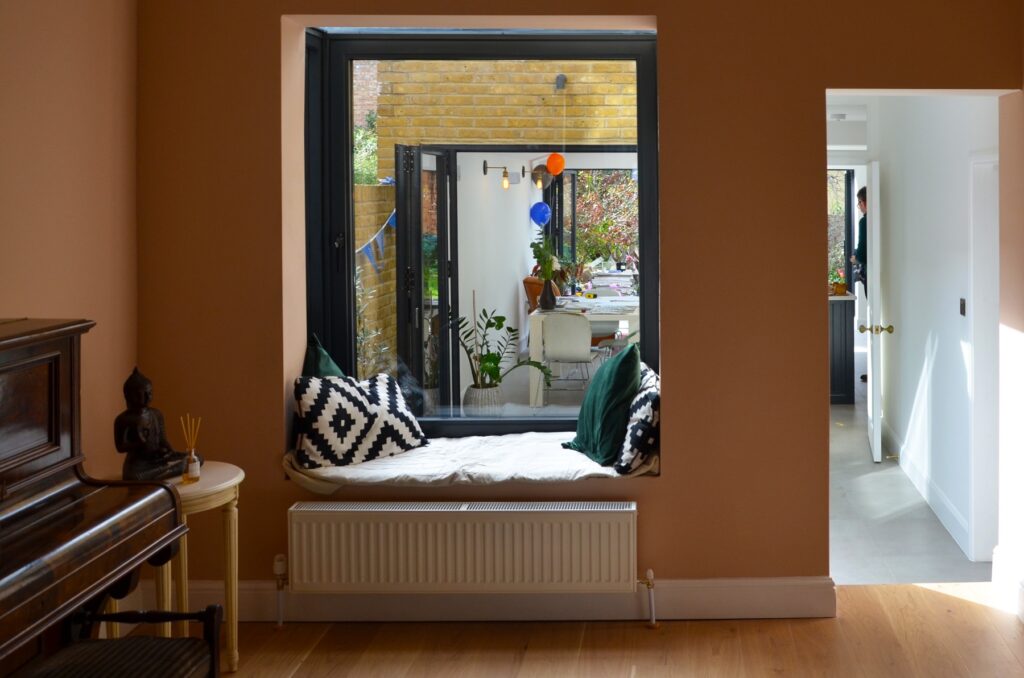 This client used a specialist glazing company to create a bespoke window seat. This projected from the rear wall of the reception room into the internal courtyard. Although not technically the rear of the extension, this is certainly an idea that could be placed on the rear façade should you wish to sit and overlook your garden. The size, shape and material of the frame is all subject to your specifications. Should you wish for it to be frame-less or shaped, anything is achievable.
---
If you have some ideas for an extension, why not book in a free Design Consultation? Alternatively, get in touch with our Enquiries Team on 0207 495 6561 or email hello@buildteam.com.
We look forward to working with you in the future!