We are often in a dilemma as to how to make our living spaces blend in well with the outdoors. Especially near the arrival of warmer weather, we all look for ways to spend more time outdoors. So how do we make these defined spaces more fluid? Let us have a look!
· Extend material from indoor to outdoor
This is one of the easiest tricks that will make the space feel unified. Choosing a flooring which would extend from your indoor to outdoors, similar lighting from your living to outdoor patio, some elements like cladding or paint even can elevate the experience of this space and blend these spaces well.
· More glazing to connect indoor with outdoor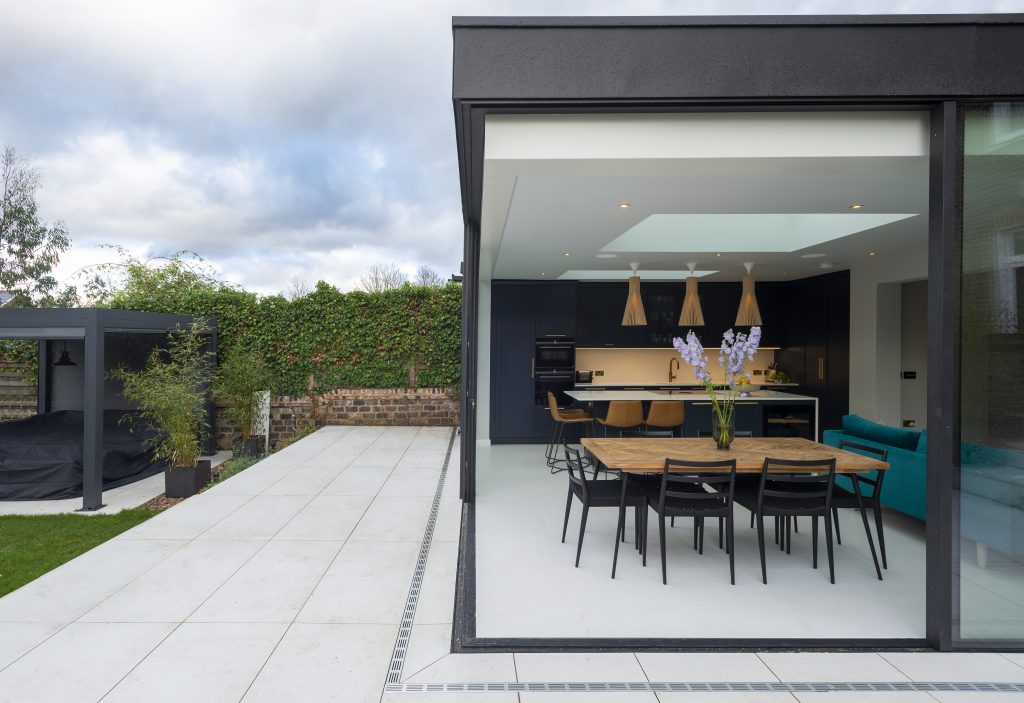 This is one of the most commonly used method to connect your indoor with outdoor. Glazing provides visual access and also makes the space feel more open and brighter. Using glazing to blend the boundaries is more of a necessity as it will also help bring in natural light to your indoor spaces, while also providing access to the outdoors.
· Use of natural elements such as plants, wooden beams, stones etc
The concept of having indoor plants is now becoming popular way of making your space feel lively and adding a colour to your room, but adding natural elements in a way that it looks cohesive will be an organic way to connect your indoor with your garden space. Use of wooden beams and/ or other natural elements will bring warmth to your space and will be aesthetically pleasing.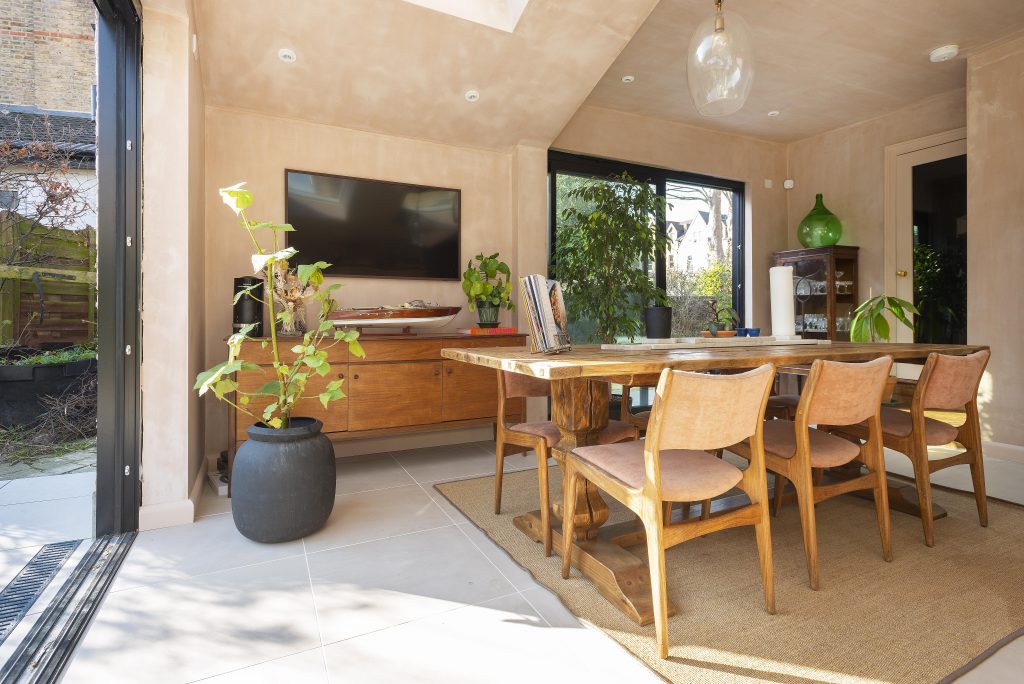 · Bifold/ sliding/ crystal door in your rear extension to connect you close to your garden/ rear space
When thinking about extension, installation of glass doors towards your rear extension is a no brainer. This would allow you to walk straight into your rear garden and feel more connected to your outdoors. Use of bifold/ sliding/ crystal or French doors are becoming more and more popular because of the functionality and in some cases, even its aesthetic appeal. Though other doors like sliding or crystal are preferred due to the cost factor, installing bifold doors is more beneficial in terms of the space you get when the doors are open. Depending on the size of your opening, level difference to your rear garden and your budget, you can chose the best fit for your rear extension.
· Outdoor Seating
Adding outdoor furniture, specifically creating an outdoor living space creates an extension to your indoor living space. If you are big on entertaining guests, this would be a perfect idea for you so you are able to shift your party outside when the weather is just perfect to host and bbq.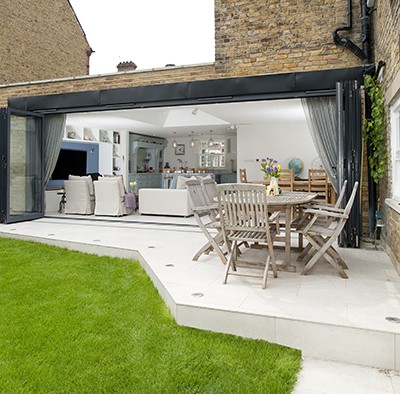 · Alfresco Living/ Dining
The Italian term Al fresco means fresh and in the fresh air. Installation or transformation of a space with features that allow indoor-outdoor interaction as desired is Alfresco living, while dining outside in fresh air is cooking alfresco. Adding an activity or a purpose to your outdoor living/ dining would complete the theme of blurring the lines between outdoor and indoor while also giving an additional purpose to your outdoor seating.
I hope you have got an idea to transform the rear of your home that has become the forgotten part of your house you always have been eyeing to work on. In case you are still struggling too much, you can always contact us for assistance for interior and landscape services.