The kitchen is the heart of the home and is a space used by the entire family. Whether it be cooking, preparing food, doing homework or family bonding, the kitchen is one of the most used spaces of a home. Thus, having good lighting in the kitchen would be very beneficial.
Ambient lighting on the other hand is more focused on lighting the general area of the kitchen. It is generally used for creating an even spread of diffused light throughout the kitchen. It can be used in addition to natural lighting in some cases or to fill in its absence. A good example of ambient lighting is the use of pendant lights over a kitchen island or dining area.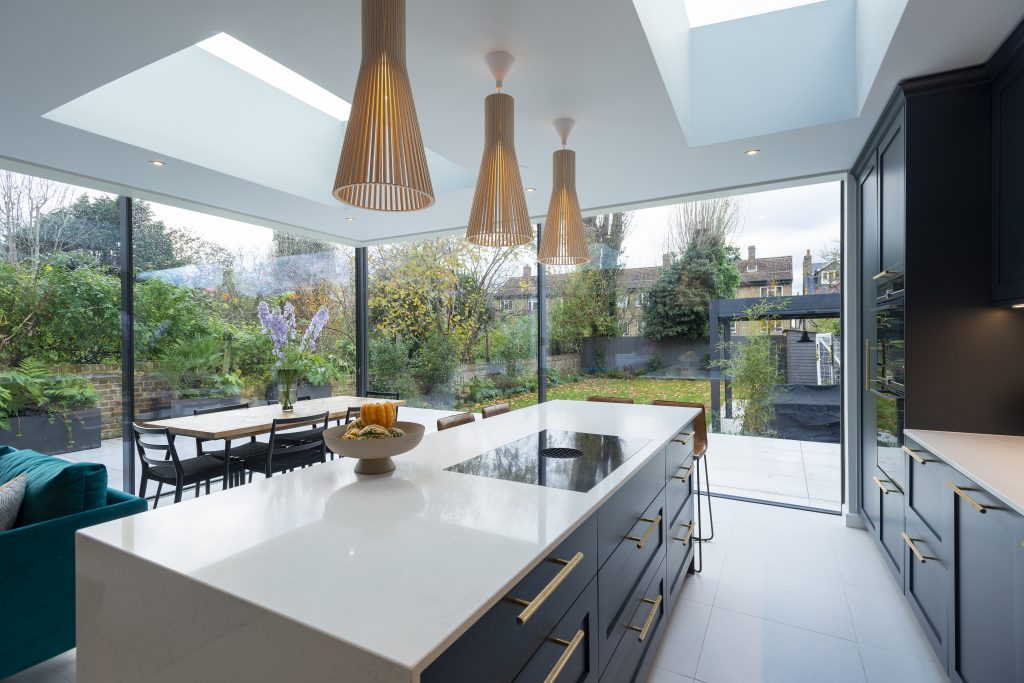 The ceiling is where ambient lighting is most needed, the higher and the brighter the lights the greater the illumination. The best ceiling lights would be recessed ceiling lights which are flushed and concealed into the ceiling giving a very sleek look while providing a good amount of ambient light to the kitchen.
Task lighting is one of the most practical lightings to have in the kitchen to provide adequate lighting for food preparation. As ambient lighting would often cast a shadow when standing in front of counters. It most commonly consists of either spotlights or downlights arranged in a linear pattern, as they provide directional and focused lighting to ensure no shadows are cast over your counter.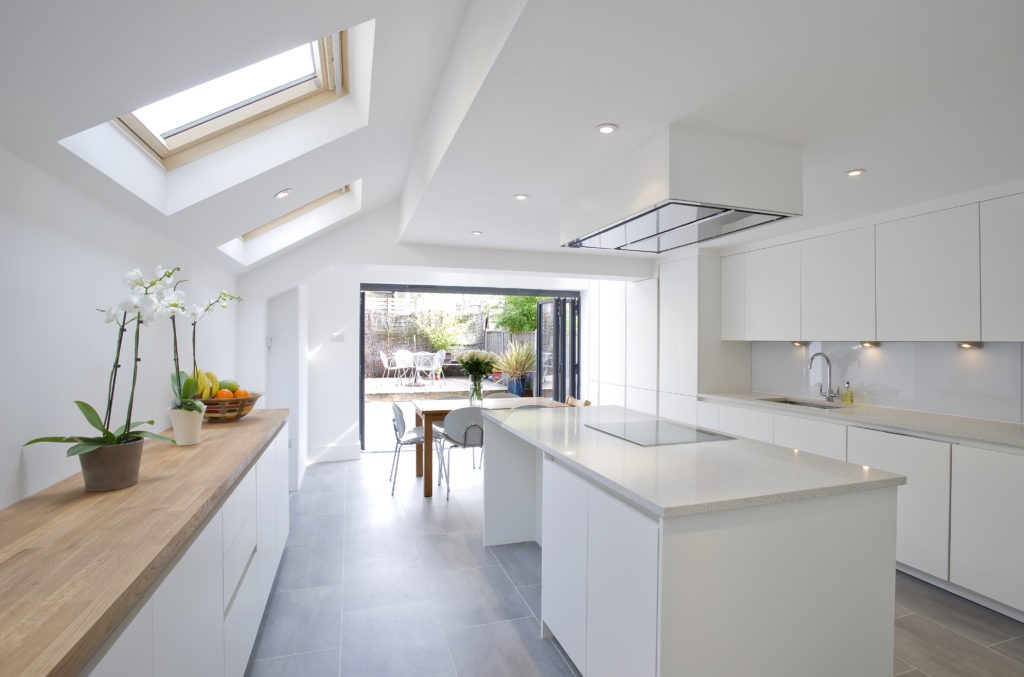 Under cabinet task lighting is on of the most useful and popular choices. They are not only used as task lights but they are also great for brightening up dark corners of your kitchen.
Accent or decorative lighting are used as additions to your existing lighting. They are used to provide a soft focus or highlight a certain feature of the kitchen you wish to stand out.