The loft of your house is full of potential new space for your family and by converting it into habitable rooms this oversized storage space can be transformed into something fantastic. In most scenarios a loft conversion typically will add a new master bedroom, ensuite bathroom and, depending on size, a second bedroom. However, there are so many options for the extension that depending on your needs or desires you could create a home gym, children's playroom or study.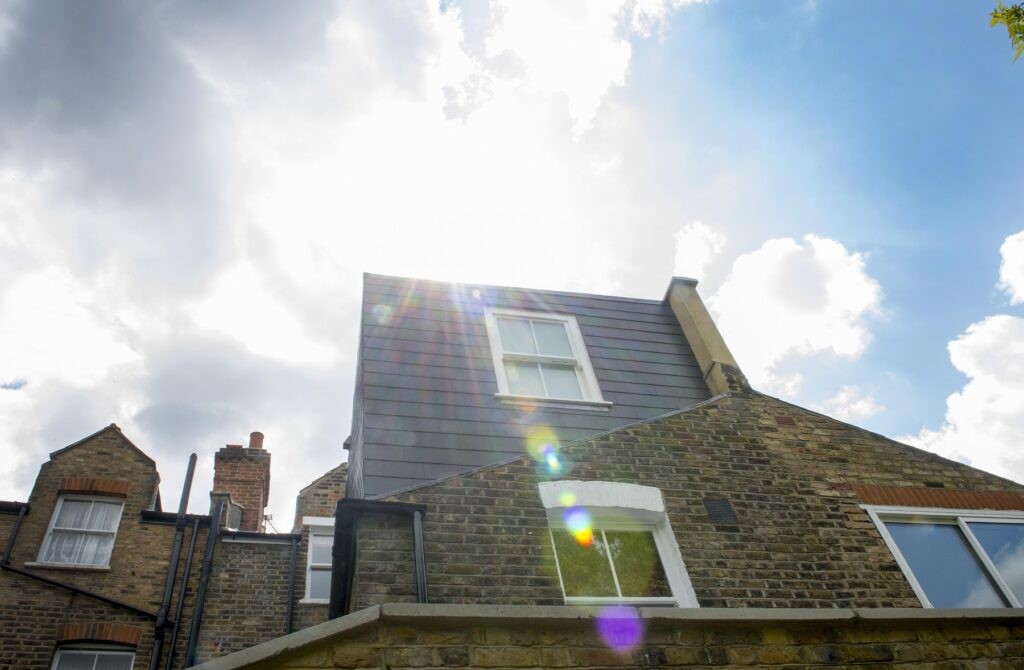 It will be no surprise that with the cost and hassle involved with moving home more people are opting to invest in what they have and use the money they would spend moving on enlarging their current homes instead.
However, when undertaking a project like this, you need to consider what elements you would like to add or remove from the structure. What kind of windows do you want? Would you prefer a dormer extension? Do you want to, or need to, keep the existing chimney stack? There are loads design ideas at your disposal – so we thought we would run you through some of the most popular options to start inspiring your own loft conversion.
---
Maximize the Space
The first thing to do is work out how to maximize the space on offer to create rooms that are fit for your needs, one way to do this is through removing the chimney stack. Chimneys are usually bulky and significantly cut into the loft space and so removing it will add a considerable amount of floor area to your conversion and offer a flat, uninterrupted finish on the walls.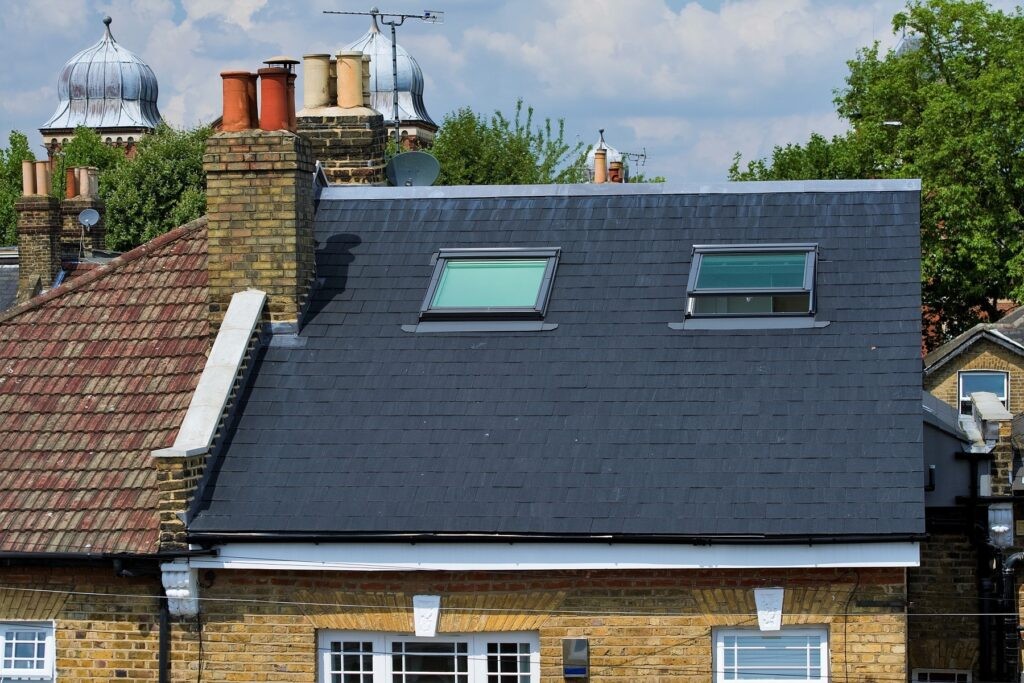 In turn this will give you greater freedom to position your furniture and configure the room however you wish. Consequently, there are cost implications for removing the stack that you need to consider if you're under a tight budget. It is also worth noting that in some Conservation Areas the exterior element of the chimney, above the roof line, needs to remain in place which can mean that full internal removal is not cost effective. You might decide you like the aesthetic of a chimney from the outside too and not want to remove the full stack, so don't worry there are ways to remove just parts of the breast to still achieve maximum space.
---
Built-in Storage
Loft rooms are of course more unusual in shape compared to the rooms on the main floors, tight angles and low pitches towards the ends means that you may be left with a few unusually shaped spaces where standard furniture does not fit. To ensure no space is wasted, we usually recommend built-in and custom made furniture. There are many well-known brands that can craft custom wardrobes and dressers to slot effortlessly into the room and make the most of every nook.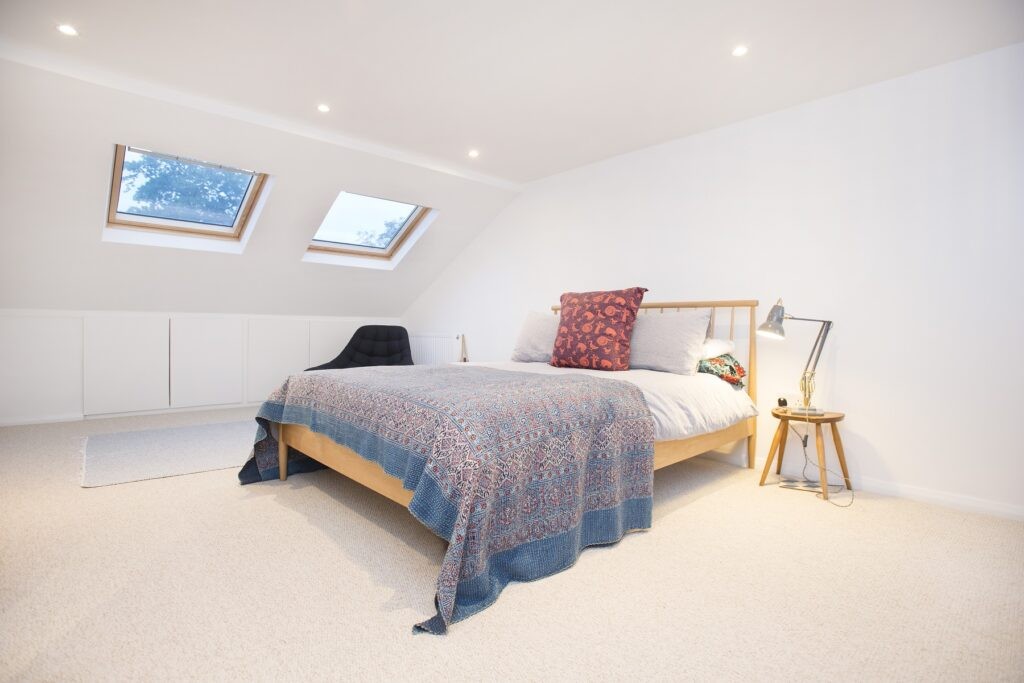 One place we will always build in storage is the space towards the front of the loft, where the roof slope is at its shallowest. By blocking this off and adding cupboard doors it can be transformed into a handy storage area that keeps some of that needed loft space for family mementos and the Christmas decorations.
---
Velux Window Options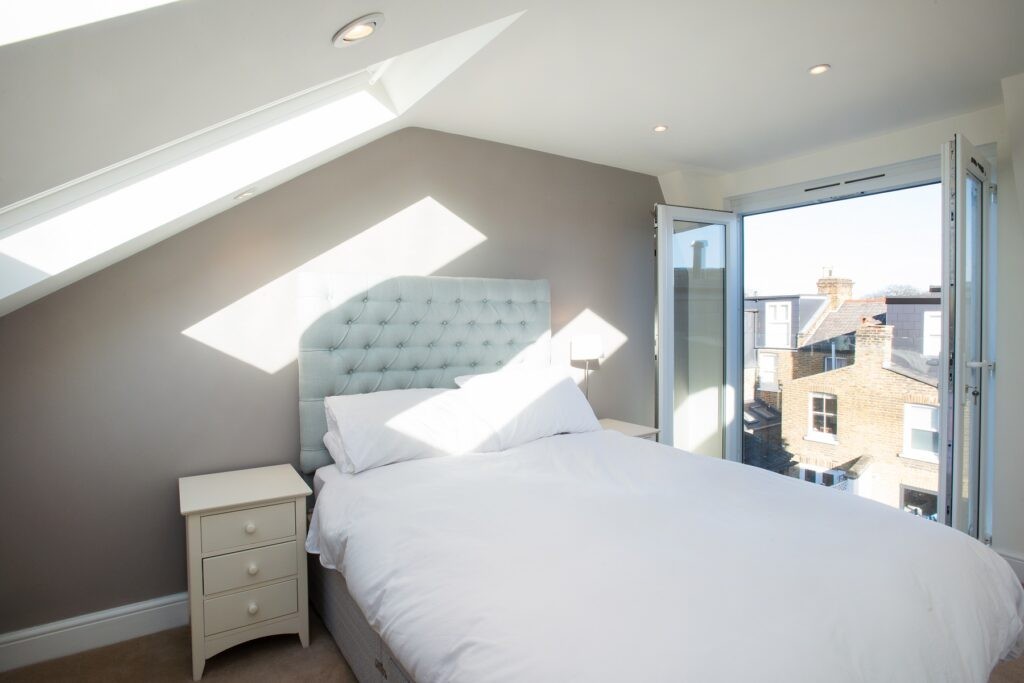 You are usually unable to change the pitch of the front roof slope or add dormers, therefore adding Velux windows is a popular option as they are very efficient and cost effective. Velux windows have an abundance of design styles and extra features to choose from so you can fully customise the windows to meet your needs. This includes extras such as a thermal coating or built-in blinds, to make the loft space as comfortable as possible. There are even designs which provide masses of glazing to make the most of natural light and views or why not choose one with a built in balcony, a great feature in any master bedroom. Take a look!
---
Dormer Windows
To the rear facade you usually have greater flexibility with the design and so Dormer extensions are a good option to explore when there isn't quite enough internal head height in the loft – typically this needs to be at least 2.1m to comfortably move around in. It is important to consider the dormers design from the exterior as most councils have strict guidelines on changing the appearance of a building. Various councils offer different planning guidelines for the shape, size and style of a rear dormer extension some allowing full width box doors while others prefer smaller dormers for windows only.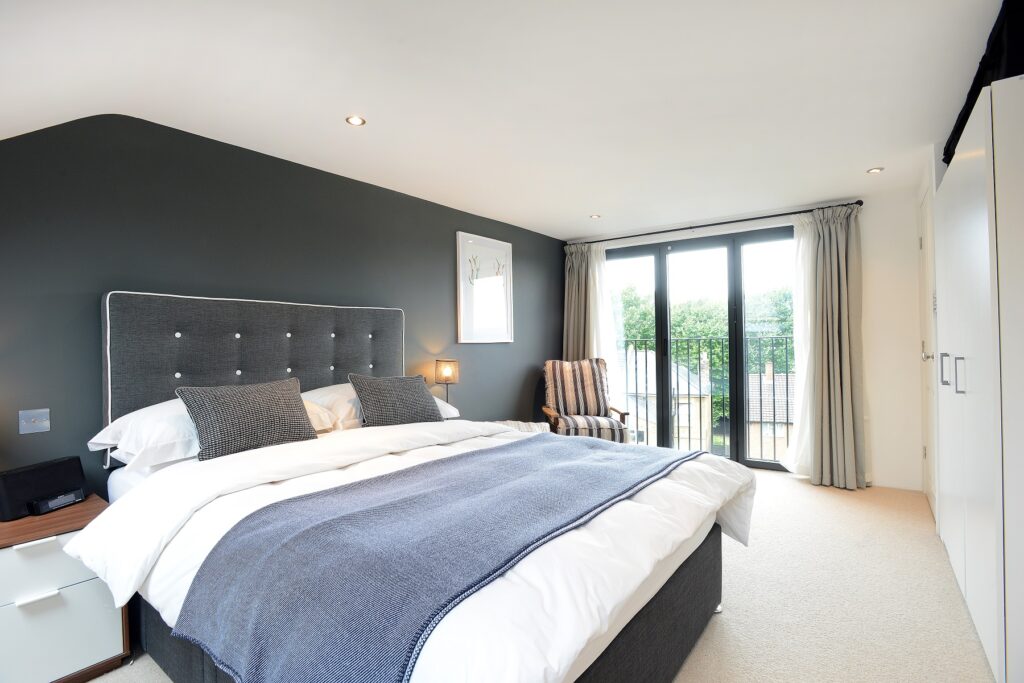 Juliet balconies are a lovely design feature to add to the rear dormer of your loft conversion, usually just a simple balustrade added directly in front of either a set of French or bi-fold doors will allow you to open up the space and create a direct link to the outside.
---
Alternative Design Options
If you live in a property with a London Butterfly Roof, or have a very shallow roof pitch, then a Mansard loft conversion allows you to maximise the available space. The design of these conversions have two slopes roof which are nearly vertical forming the front and rear, before being topped with shallow or flat roof. This process is more expensive than the standard box Dormer extensions, as it is in essence a full reconstruction of the roof, but it will give you the most useable space and is the most common extension type for properties within a conservation area.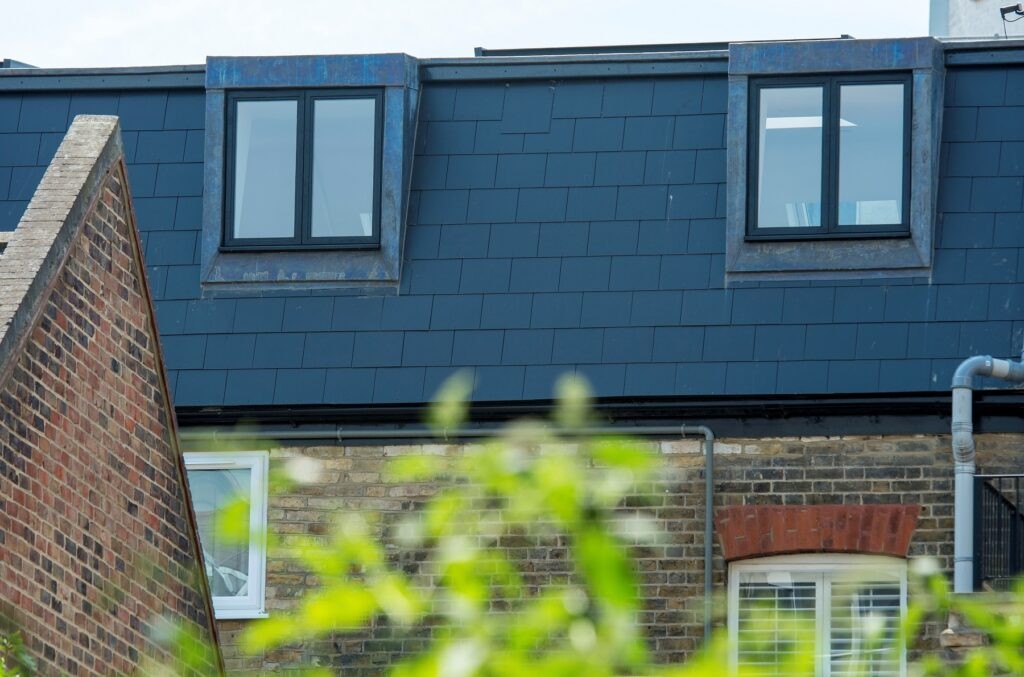 A Hip to Gable extension is another type of roof conversion that requires more structural changes to the existing roof than a Dormer but is the most practical option if you have a 'hipped' roof with three or four sides sloping away from the ridge – most common on semi-detached houses or at the end of a terrace. Rebuilding the hipped roof on one side to create a new gable end will increase your available floor space internally and give you more surface area to add windows.
---
The design and build process for a loft conversion is very straightforward but can be confusing to understand first time, if you would like to discuss your options and get a quote then the first thing to do is book a FREE Design Consultation with an Architectural Designer who will talk you through the process and the options available to you. There are tons of additional considerations and design options – we've only just scratched the surface here – so email hello@buildteam.com or call 0207 495 6561 to find out more.