Have you ever considered pocket doors in extensions or conversions? Some might say that pocket doors are a lesser known option. But actually, they have the ability to do two things. One: save space, when needed, or two: in larger areas, they can be fitted as a stylistic choice.
Have a read of Build Team's blog to find out exactly what a pocket door is, and how it might be an option in your extensions or conversions.
---
What are Pocket Doors?
Pocket doors elegantly disappear by sliding into the cavity space in the walls either side. In other words, there is no need to open a door outwards, a slide across is all that is needed, which ultimately means they are a space-saving device. However, they can provide attractive alternatives in larger areas too. Coming in almost any colour, and with options to include glass, they really are a choice to bear in mind when designing your new extension or conversion.
---
Minimal Look or With Architrave?
Flush pocket doors allow the user to have a contemporary, sleek finish with no door frame at all. This might appeal to someone with a smaller space, or whose decor is modern and minimal.
---
Making the Most of a Room
You can actually split a room using pocket doors. For example, you may already have an arch which acts as a way of zoning the room. Well, pocket doors can take this one step further, and allow you to completely shut off part of a room, or leave it open. The choice is there for the making.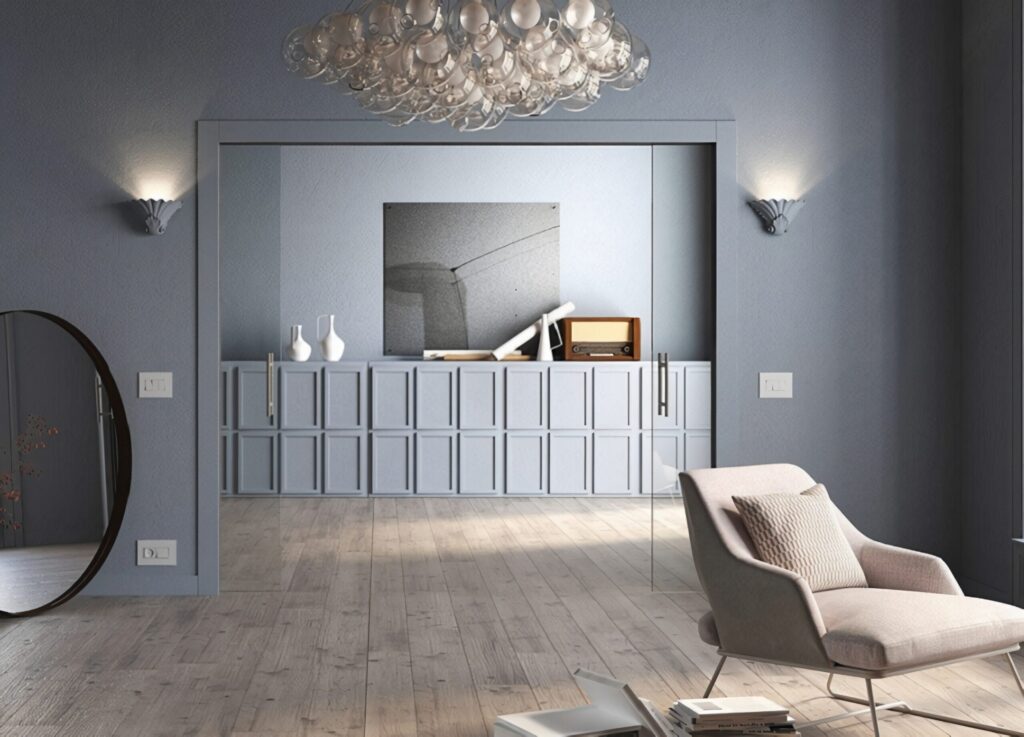 ---
Single?
The single pocket door is a popular choice, as it most closely mirrors the more commonly chosen hinged door. It is a good way to save space, for example, cordoning off a pantry area in a kitchen, or perhaps a storage area to make the room flow more smoothly.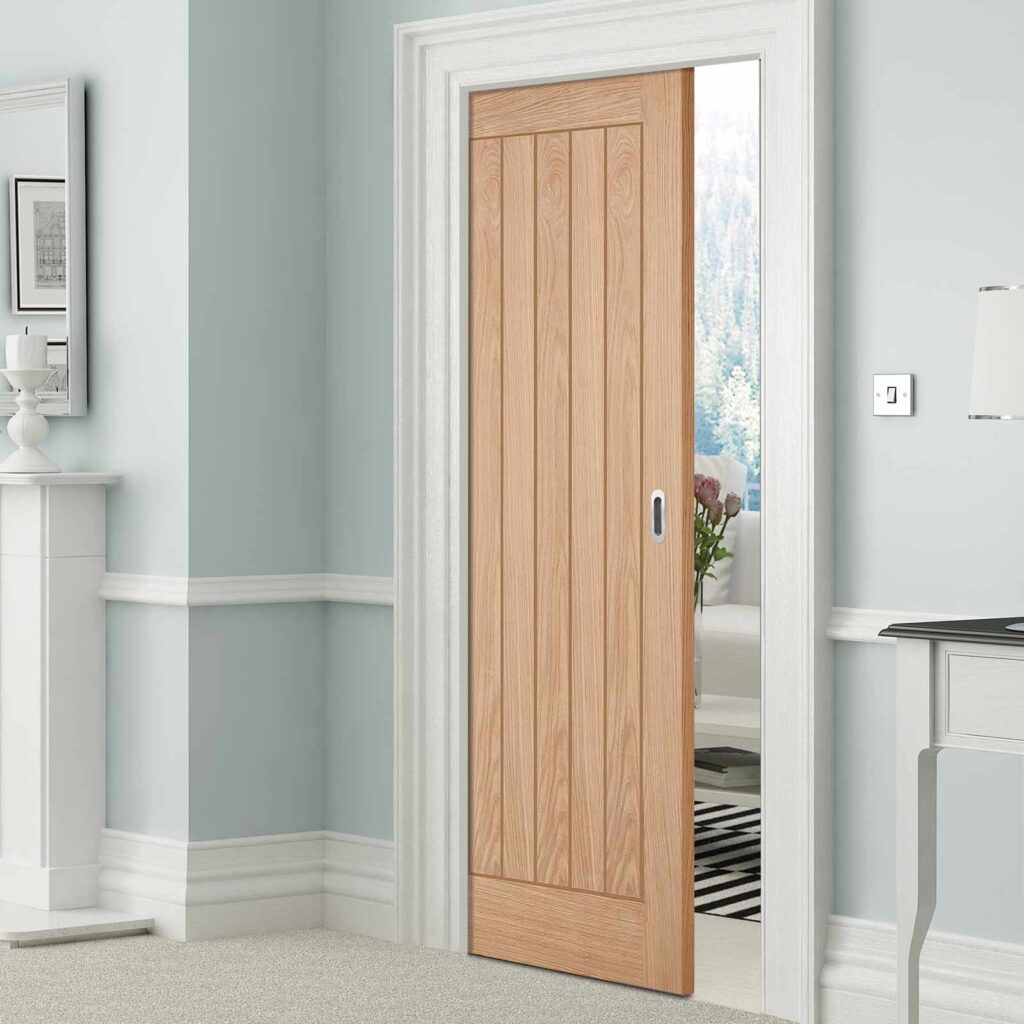 ---
Double Pocket Doors in Your New Extension?
The double pocket doors are for an extension area with room to accommodate the wider opening. As mentioned earlier, using pocket doors for zoning rooms is a good idea, and a double one could work its way across the whole room to allow creation of a new space. Have you ever wanted a library area in your living room, or a coffee and papers area in your kitchen? Consider the double pocket doors option.
---
Telescopic?
Telescopic pocket doors in extensions or conversions are a great choice for a couple of reasons. Firstly, when you only have one side of a wall available, the two doors are joined and slide in as one, giving the effect of a telescope being pulled in and out. Or, secondly, if you have a very wide opening and need the width of four doors, the telescopic option can provide a more attractive look.
---
Curved Pocket Doors in Extensions or Conversions?
Make a sweeping statement with the bold, curved pocket door to add a statement to a larger room. The look can be very grand indeed.
---
Which Material for Pocket Doors in Extensions or Conversions?
When separating a room, why not choose glass? Add in metal frames, and you will have a Crittall style look and feel, which can be quite industrial. If wood is your preferred choice, choose it to match the style of your units – for example a shaker style kitchen could lend itself to having a shaker style pocket door.
---
Things to Consider When Fitting Pocket Doors in Extensions or Conversions
When having pocket doors fitted, there does need to be a wall cavity, or pocket, in which they can slide. If there is no such cavity, a false pocket can be created – something to bear in mind for the future.
So there now, you have it, pocket doors in extensions or conversions, examined in all their forms – most certainly food for thought.
---
If you are a homeowner, and have some ideas about an extension, please contact our Enquiries Team. You can call them on 0207 495 6561 or email hello@buildteam.com to arrange a FREE Design Consultation with one of our friendly architectural designers. Alternatively, click here to book online instantly.
---