Are you looking for ways to create or renovate your bathroom? You've come to the perfect blog for you. This blog discusses not only ideas to create a beautiful bathroom, but also a functional one.
From a quick colour change in your bathroom to making some big, dramatic changes for the transformation, continue to read to be spoilt for choice with ideas.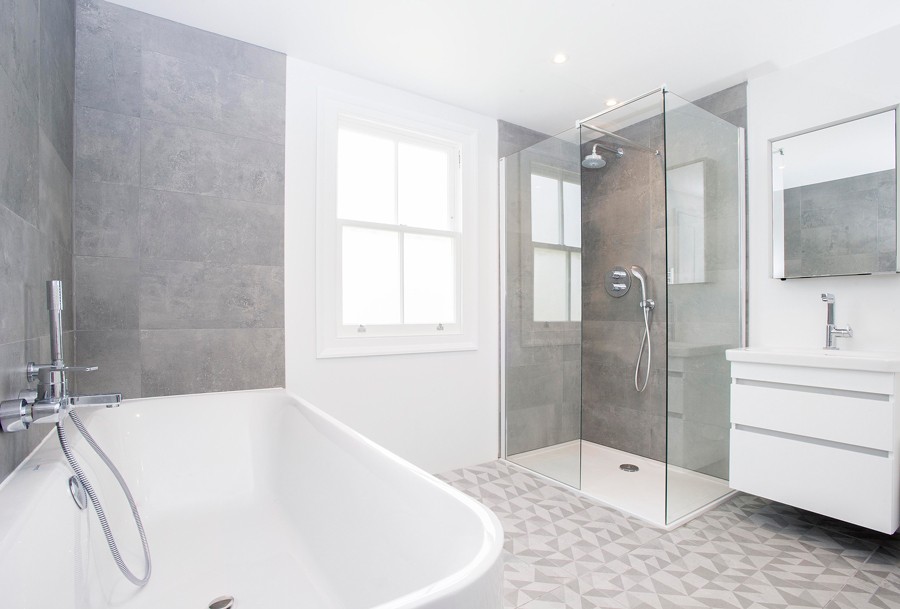 Define a budget
Defining a budget will help you start planning the basics for your bathroom. From your fittings and fixtures, to maybe tiling, flooring or wallpaper, start to figure out an estimate.
Theme
Pick an inspiration for your space. Would you want a pastel look or something vintage? From boho style to monochrome, your theme will be the essence of this space.
You can alternatively pick an element in your bathroom, like your bathtub, and once you have selected your bath tub you can take inspiration from its style and design the space accordingly. It could even be a patterned sink and taking inspiration from the colours within the pattern of the sink.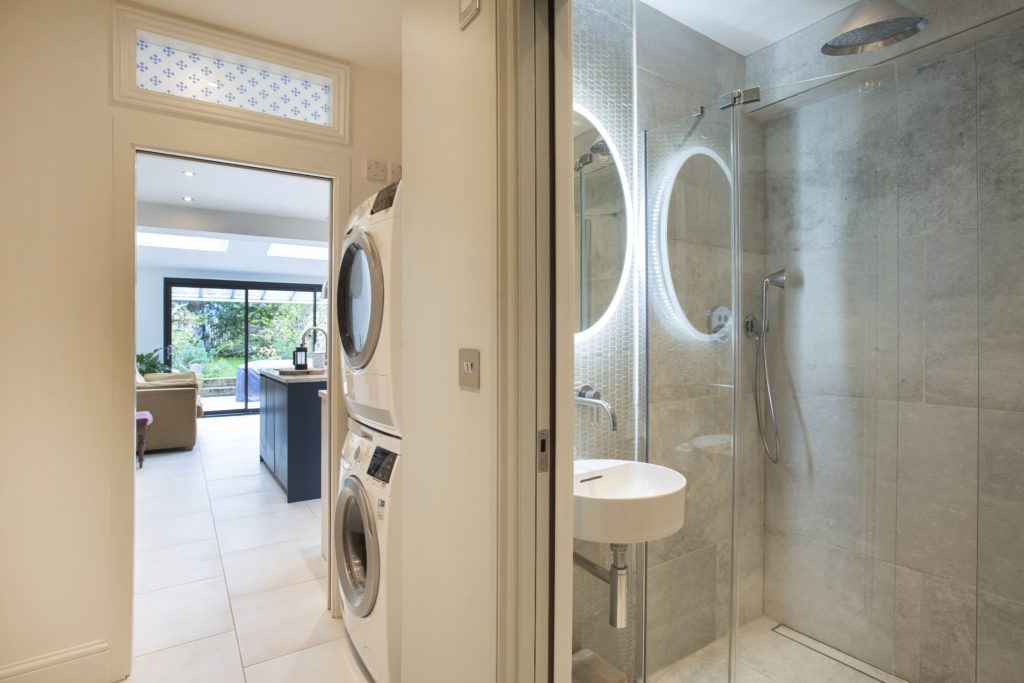 Layout
Once your budget and theme is starting to shape up, you can parallelly start thinking of your bathroom layout. The first thing to keep in mind is how much space do you have? Once you can be sure of what all you can fit in your bathroom, start thinking about the circulation.
Can you fit in your shower? Can you fit in a bath? Can you fit in both, shower and bath? Would you want both shower and bath?
These are some of the most common questions that we have come across and it is important to keep circulation in mind while making a decision.
Ideally your wash basin and sink should be in some sort of harmony and then you can think of space for your shower and/ or bath.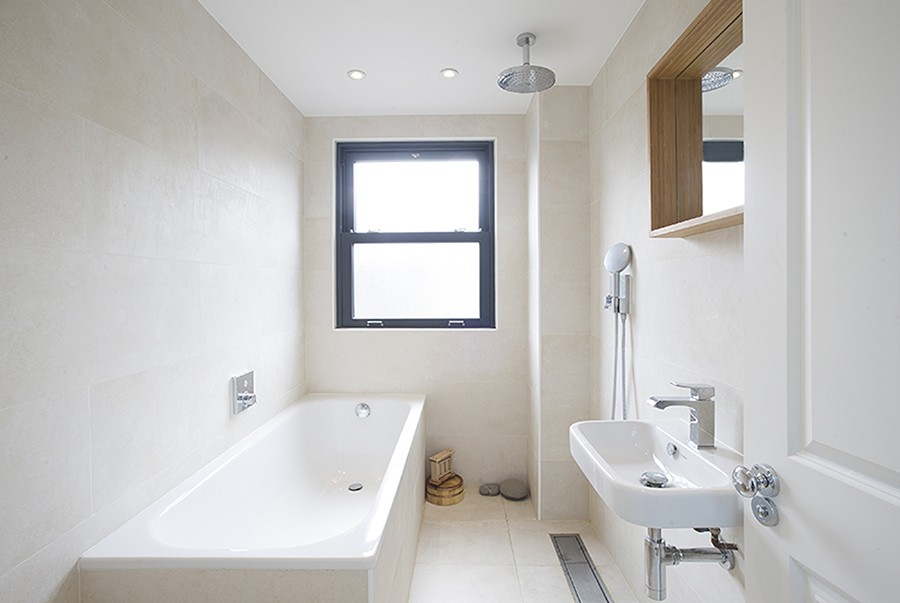 Ventilation
Ventilation is extremely important when it comes to wet areas to avoid mould on your walls. This will be a constant headache and an expense you wouldn't want to bear.
Few alternatives to using an exhaust (if that is absolutely not possible) could be installing an openable skylight. This would be effective when it comes to hot steam from your bath, as the hot steam will rise up and can exit through the skylight easily.
You can also do some opt to install exhaust which is more silent, if that is something you would be interested in.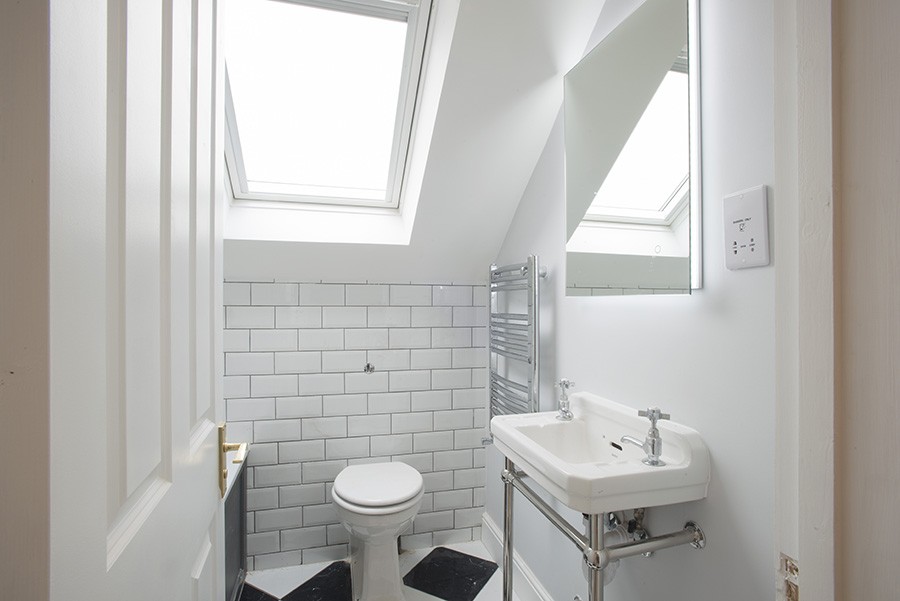 Lighting
Lighting is an element which can be also treated as the design focus if desired. You can chose to even have sensor lighting. Apart from ceiling lights, you can chose to add an accent light with warm bulb to make the space feel cosier.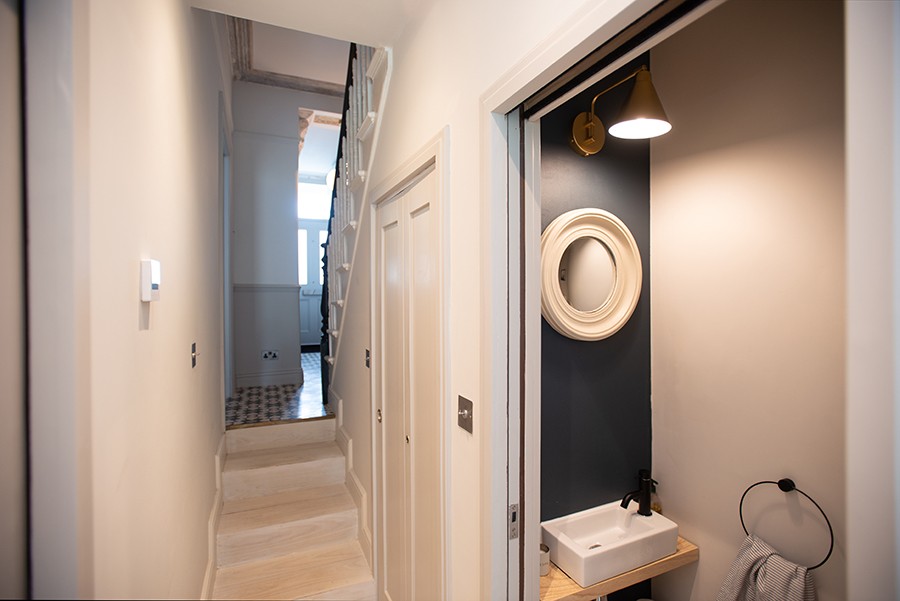 Storage
According to the space you have in your bathroom, try to fit in space for storing all your toilet papers, towels and other bathroom essentials. This storage will definitely come in handy once you start adding final touches to your bathroom and set it up.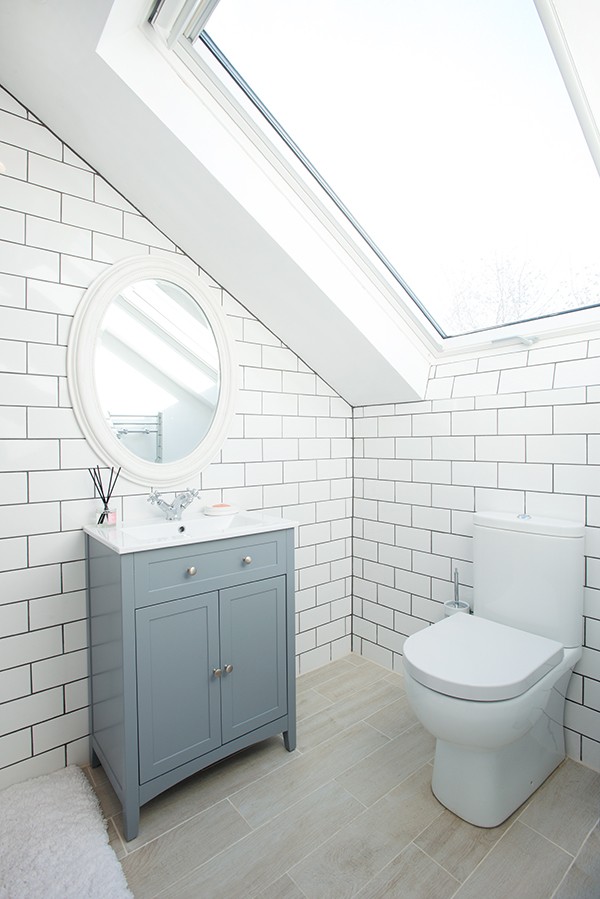 Materials
From tiles to wallpaper to concrete, there is a lot to choose from. When it comes to selecting tiles for either wall or flooring for your bathroom, you can chose from patterned tiles or add a little style by choosing herringbone tiles. While these are not the only 2 options, you can also get creative and chose a nice wallpaper, blending in with the wall paint. Although be a little cautious if selecting a wallpaper as to the piping in your bathroom walls as well as moisture may cause damage to the expensive wallpaper you chose.
Once you know what to do with the walls, you can also start looking at various flooring options or even chose to have a continuous ceiling, wall and flooring material, like concrete or terrazzo. This can make your space look bigger and well, quite modern and chic.

Fitting and fixtures
From gold faucets to double basins, or even stand-alone tubs or patterned basins, you can create a statement with your fittings and fixtures. If you have ample bathroom space with a nice view, you can have your free-standing tub by the window, probably an immersive wet room or go with the simple, walk-in shower concept.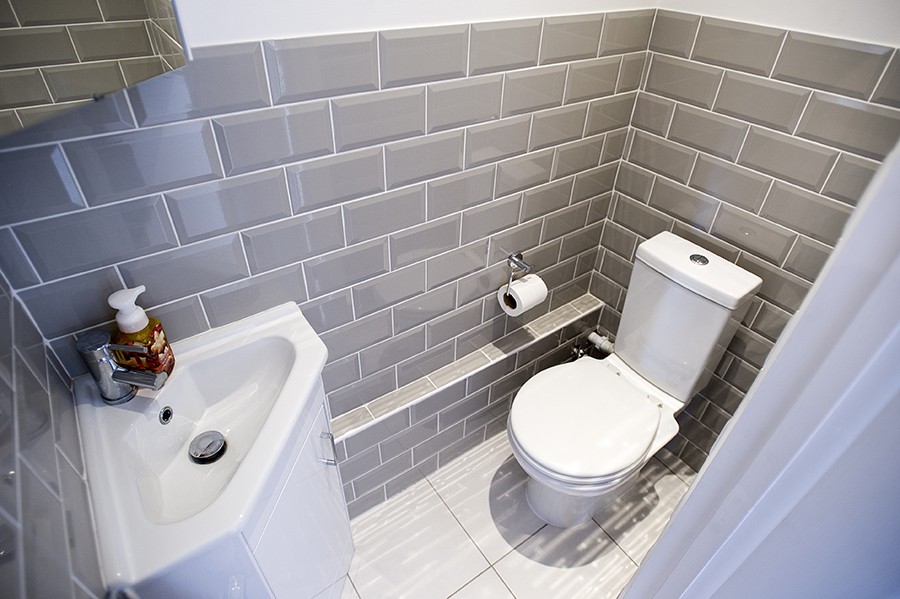 Final Touches
Now that your bathroom basics are done and dusted, we can move on to the final touches.
Placement of mirror and its size is very crucial and also should depend on the size of your bathroom. If you have a smaller bathroom, you can chose to have a round and bigger mirror to make the space feel bigger. Also keep in mind, your mirror size should be enough to see your head as well as shoulders.
You can also have exposed wooden beams in your bathroom to make it warmer, especially if you go with an all-white style, this would be the perfect addition.
Adding house plants can be another option (natural or faux) in case you like a bit of greenery in your house.
Along with this, add your bathmats, hand towels and maybe a jute basket to keep up with the trend, or in case you are in a mood to experiment, you can have a contrast between various textures, patterns or colours in your bathroom.
Quite a lot of 'food for thought' for you!