We often neglect spaces and restrict them to the function they serve. For example, if we have a TV, a sofa and a painting in our living room, we tend to leave it at that, thinking the space is complete. You can improve this space by adding an accent chair with a circular bamboo rug underneath, a rustic oak coffee table with a table lamp at the empty corner of the room. This will improve the functionality of the room.
When it comes to spaces within your home, such as individual rooms, you can create zones to improve functionality. Another example would be a bedroom, where you have left your bay window as it is and have simply added a bed and some storage cabinets. If you try to envision this bay window seating with some comfy cushions and book storage space under the seating, this becomes an area where you can relax and enjoy your morning tea while enjoying your view.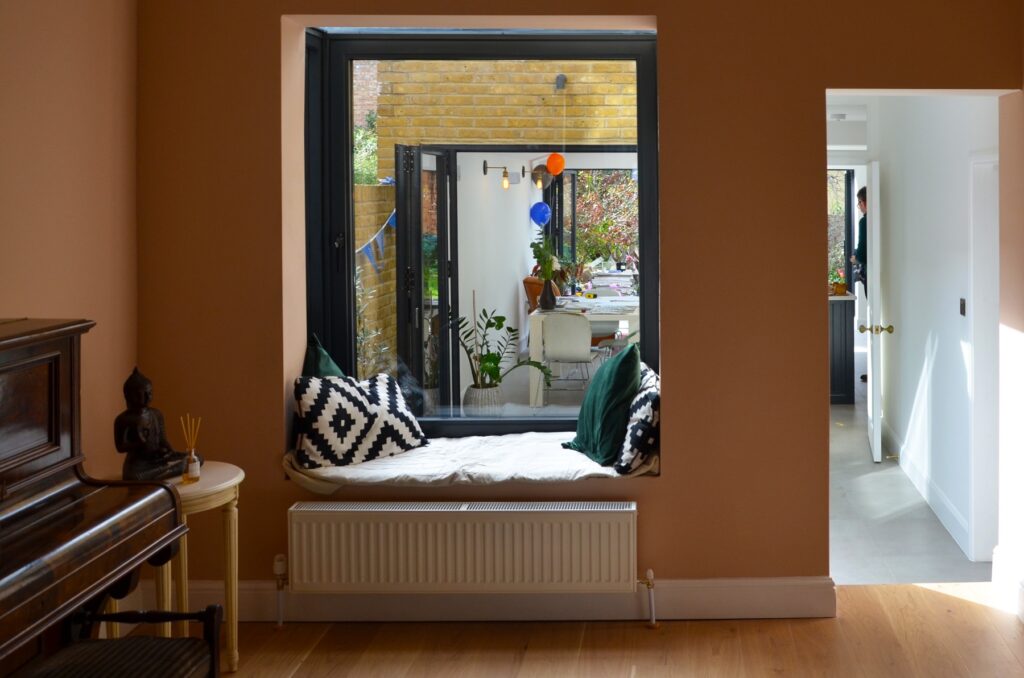 Creating zones in your home creates a distinction between a house and a home. Zoning allows you to expand your comfort space for all inhabitants of your home. Through creating zones, you can design quiet space to sit and read in a room while your child does their homework or your partner choses to work from home. To optimize your space, create zones!
The term 'zone', is not necessarily a physical segregation. Zoning refers to the organic blending of two separate functions in the same space, with potentially a different but complimenting set of furniture, some accent lighting or even paint on the walls.
This concept of zoning within your home will come in handy particularly for open plan homes which are essentially a blank canvas.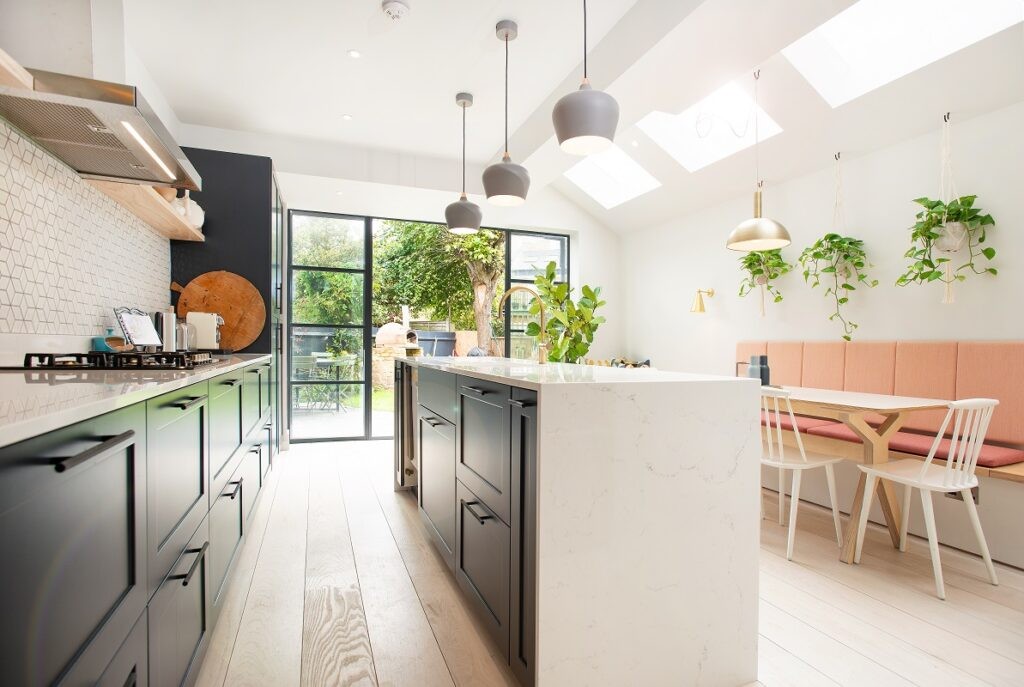 So, let's get you started…
Once you have a rough idea where your major furniture pieces will go; a sofa, a bed, kitchen counters or television, now pick a spot where you want to start from. This spot should either be near the window or a corner you would like to elevate. Try to work around a feeling that you want the space to have. Would you want to use this space while you work from home or as a space to relax in after work? Would you want it to just look pretty, without seating space? Get all your thoughts in order and try looking for unused or lost spaces which could use an uplift.
The same goes for your back garden. Now-a-days, Instagram is flooded with back garden ideas. Be it having a sustainable firepit on the platform seating at the end of your garden, or a beautiful walkway surrounded with flowers. Don't forget to think about your fence or your boundary. You can always uplift this by repainting the fence or if you are an artist, you can always add your touch. Alternatively, creepers (plants) can be quite useful when it comes to uplifting the fence.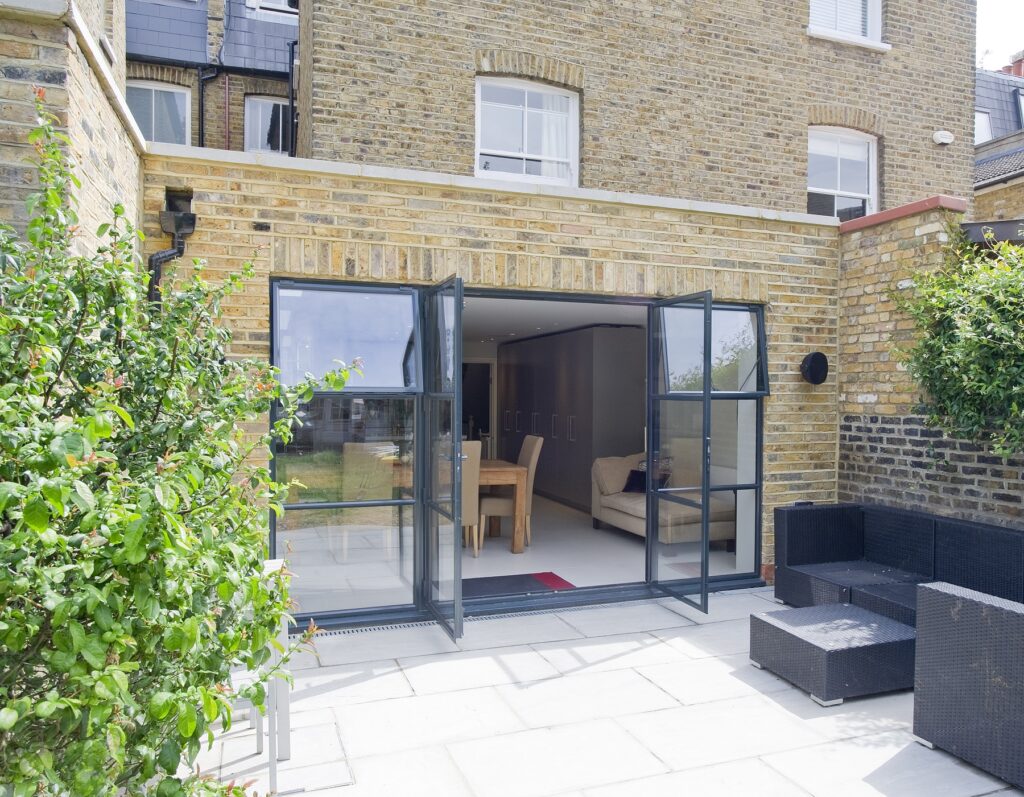 Creating zones in your garden will help you make full use of the space that you now live in. You can always add outdoor dining furniture if your kitchen is right next to the garden, for use on a nice sunny day, this would be ideal to enjoy some snacks whilst having friends over.
Adding additional seating towards the end of the garden where there is excess space, would be highly beneficial for you if you host quite often. If the weather is good and you have your barbecue on, you will avoid mess inside your home and with some nice lighting (solar lamps or outdoor fairy lights), you can enhance this space.
Creating an outhouse (which is quite common in the UK, but these are often neglected) can also be created as a separate zone for hobbies or a study space – however your lifestyle informs your home.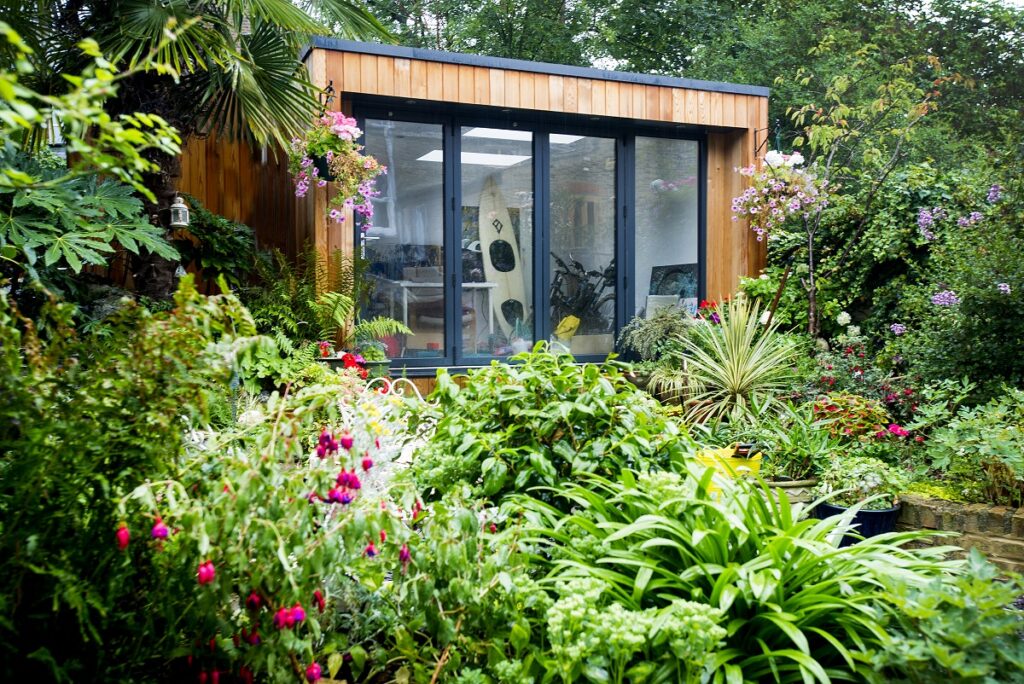 Now that internet has made the world accessible, look at some ideas to see what resonates with you and start thinking of ways to elevate your space. Remember, you need to make your house a home.
Don't worry, we have got you if you need us. Please feel free to reach out to us if you need any help zoning your home.