Thinking about options for converting a small loft is a great and affordable way to add additional space and value to a family home. In London there are many different types of roof shapes, but the most common are pitched or butterfly roofs. Both of these property types have their own style of conversion that your local Council will allow.
Does you property sit within a conservation area? This is another important element that can affect your chosen type of loft conversion. The Council tends to have their own specific guidelines that govern what will be allowed. For simplicity, however, we will focus on the two main roof types outside of a conservation area. Also, we will look at what can be done if your roof is too small for a standard conversion. Finally, we will explore what is meant by 'too small'.
---
Butterfly Roofs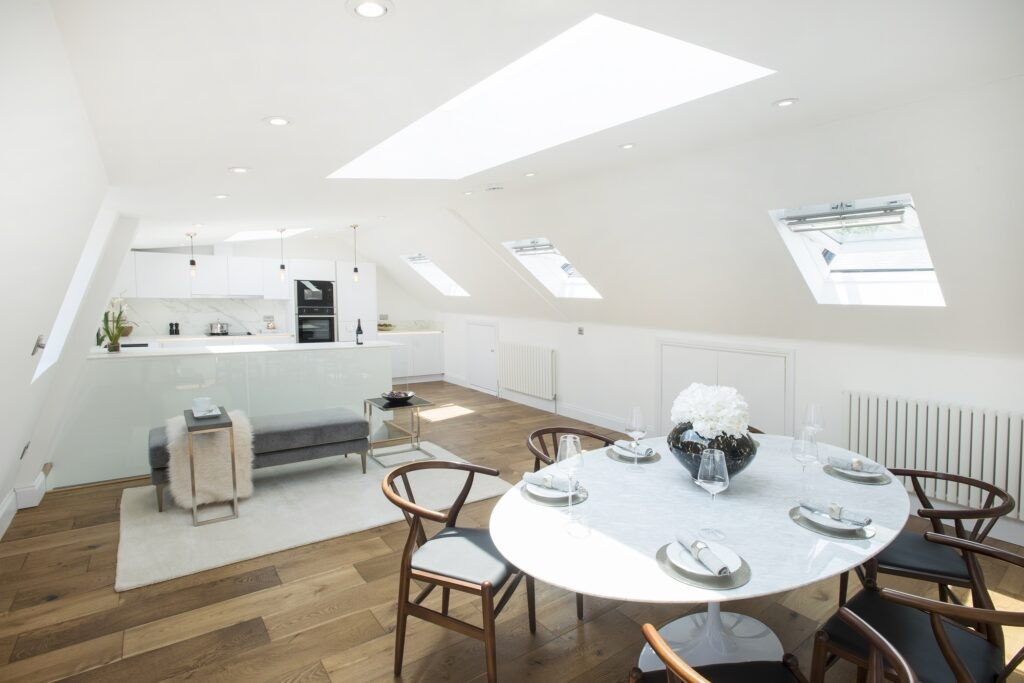 On first glance, traditional London butterfly roofs look like they don't have much space to stand in, let alone allow options for converting a small loft.
However, they are, in fact, the type of roof which will provide you with the most usable space. This is because there is no ridge beam, or existing front roof slope, restricting the overall height of the new dormer.
This roof style can usually only have a mansard extension added to it. This is due to its shape and the guidelines set out by local planning policy. The mansard is a loft extension with an angled roof pitch on both the front and rear of the property. It is also combined with protruding windows. The most common material for this type of extension is usually slate. But, it can also look fantastic in zinc or a similar metal.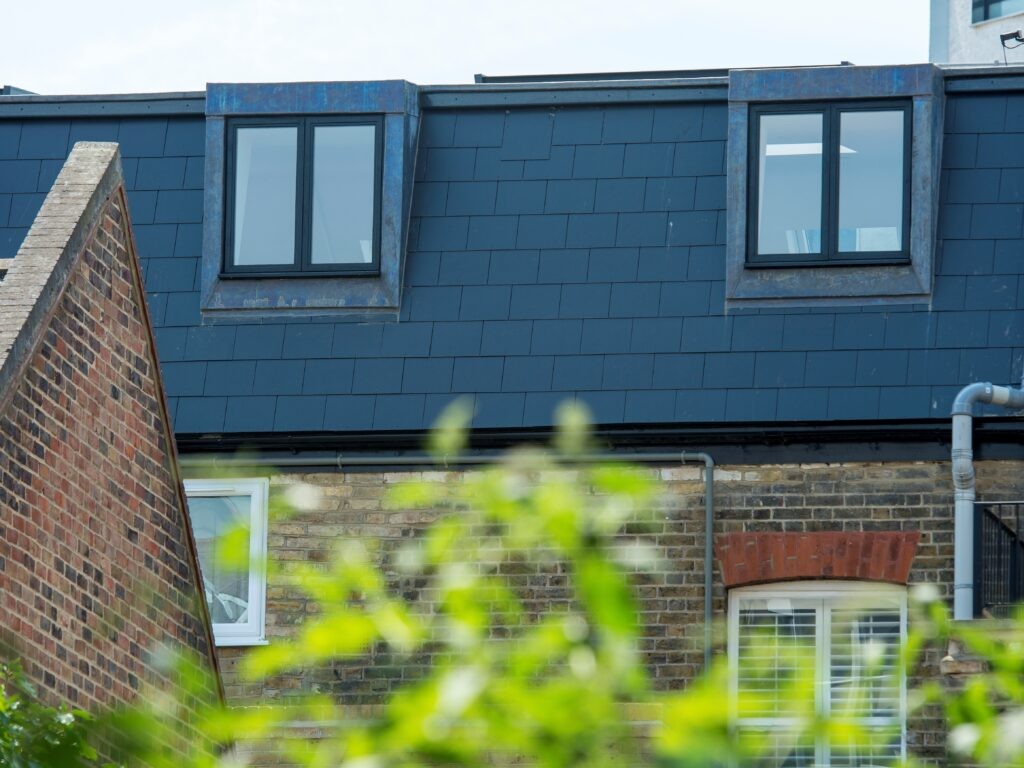 This type of extension will need a householder application, as it alters the street view. The case officer will assess if and how your extension can be seen by the public on the street. This is to make sure it does not have a negative impact on the overall street scene. This usually results in the mansard design being the best option available for traditional London butterfly roofs.
---
Pitched Roofs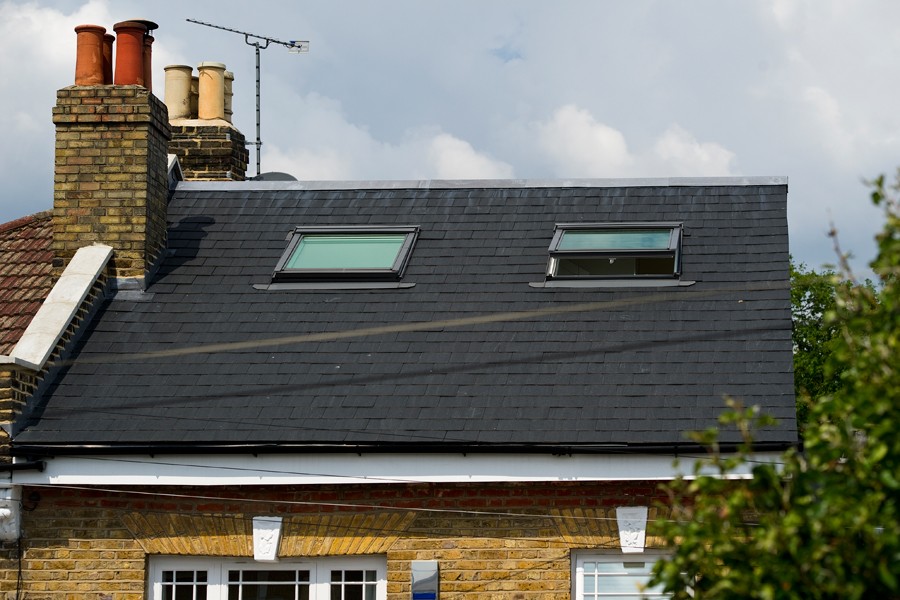 This is the most common roof shape, not only across London, but most of the UK. With this roof type, it is beneficial to own the whole property. This is because you can create a dormer extension governed by permitted development rules.
Permitted development is a nationwide policy that gives home owners the automatic right to extend their homes. There needs to be compliance with a number of rules and regulations. It is worth noting that permitted development is still a planning application. So this means you need to submit drawings to the Council for approval.
Under permitted development, and if in a terraced house, you can add 40 cubic meters onto your existing roof. If in an end of terrace house, it is 50 cubic meters.
This is a great amount of space to gain. You do have to make sure the rear dormer is stepped back from the eaves by 200mm. Also, ensure the front roof slope cannot be changed – other than to put skylights on them.
However, you can build your dormer roof higher than the existing roof ridge beam. Keep in mind that there are some restrictions and cost implications to this, which we will explain later on.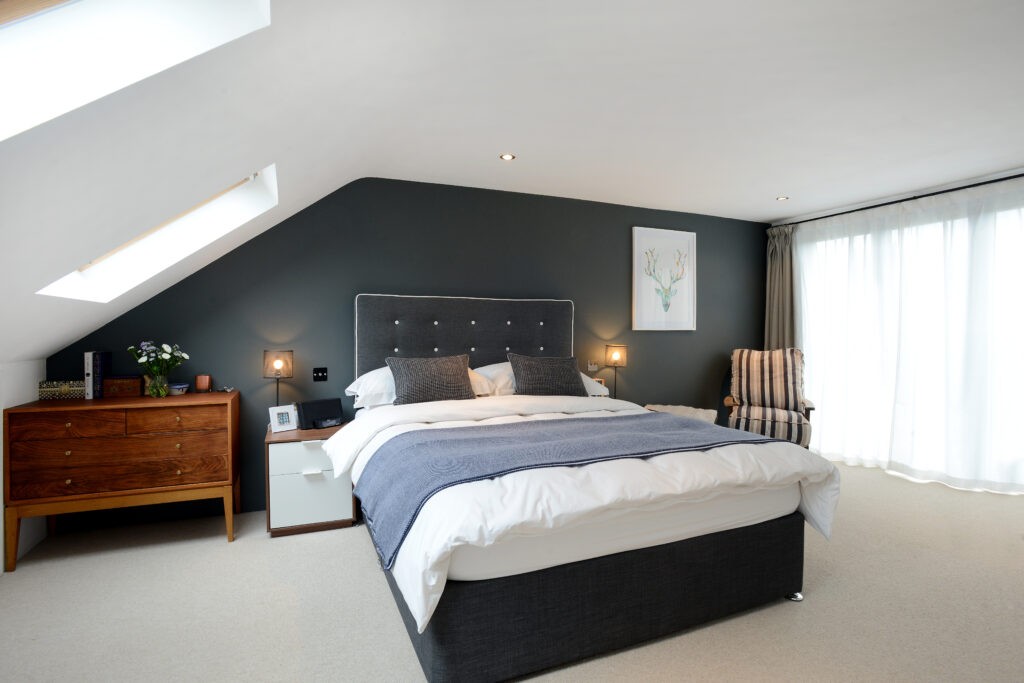 A dormer loft extension under permitted development usually allows you full use of the dormer area. The trade off is limited use of the front area. This is because of the need to maintain the pitched roof. In most cases, our clients are still able to fit a good sized master bedroom and ensuite in their new loft space. There are so many options for converting a small loft, so the more space that can be gained means it is well worth doing.
---
What Does One Consider Too Small for a Loft Conversion?
Butterfly roofs are typically excluded from having any issue with roof height, as a whole new structure is added to the property. The pitched roof is restricted by its ridge beam, front roof slope and relation to surrounding properties on the street scene. A habitable loft requires a floor to ceiling height of 2.1m (a standard door height is 2m). To achieve this, your existing loft needs to measure 2.4m from on top of the floor joists to under the ridge beam. This is because the new loft floor and roof will deduct 300mm from that existing measurement. This will leave you with the 2.1m final head height.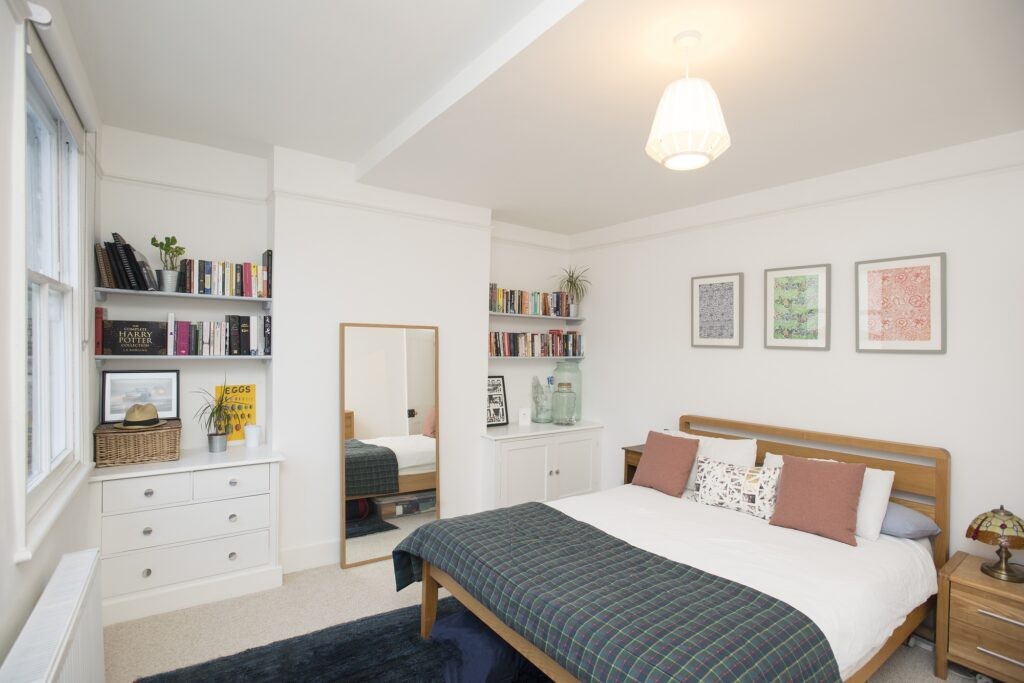 If you don't have 2.4m in your existing loft space, you could drop the first floor ceiling height to just above the first floor windows. This will gain extra space in the loft, but, of course, reduce the ceiling height on the first floor.
However, it is usually not an issue if you have high ceilings already. Alternatively, you can submit a householder application to increase the ridge beam. But, the success of the second option will depend on the changes in the ridge between you and your neighbour. This is as the Council tends to want to keep the ridge line along the street the same.
---
We hope that this brief look at options for converting a small loft has answered some questions.
If you do have any further questions regarding loft conversions for your existing space – please get in touch. You can arrange a FREE Design Consultation with one of our team to discuss your options. Simply call 0207 495 6561 or email hello@buildteam.com