5 ways to divide an open plan space is an interesting design thought. In particular, given that increasingly higher numbers of our clients are requesting spaces that are not completely open plan. The idea being that they may have the potential to change in the future. Some clients are also asking to divide up spaces that were made open plan by previous occupants. The open plan style is not always suitable for noisy family life! Read on to discover 5 ways to divide an open plan space.
Stud Walls
Recently, a client wanted two bedrooms in the loft, with a view to potentially making one large master later on down the line. With the use of a stud wall, she could make the room suitable for transformation in a few years' time. This type of wall can also be used to block up the space between your two reception rooms, which may have been previously opened up.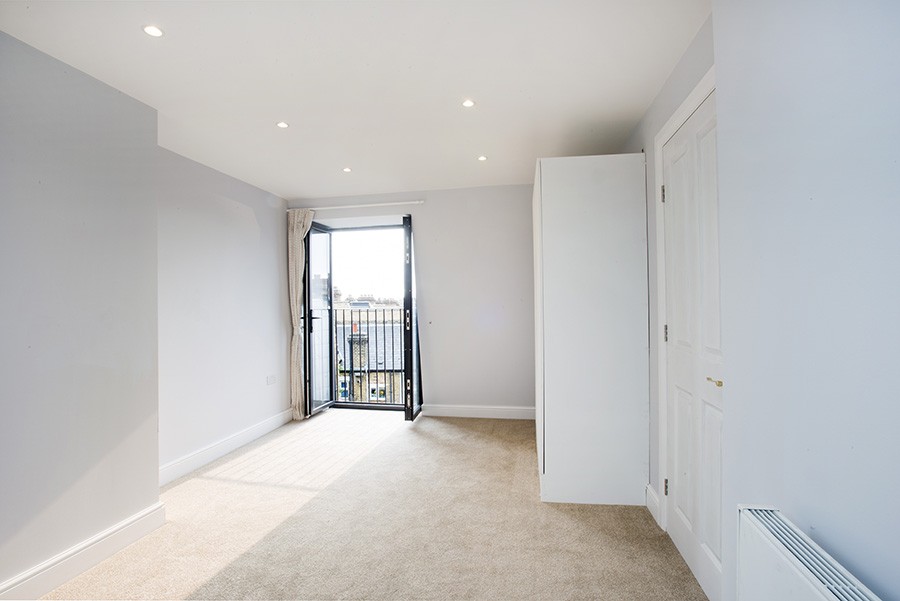 Glass Partitions
Do you want to close off the smells and noise from the kitchen, but keep the view and light into the reception room? An internal window could be one solution, and it does not have to be contained for use between the extension and the existing house. Many clients opt for a Crittall style set of doors and windows between the reception rooms, or even between the reception room and the hallway.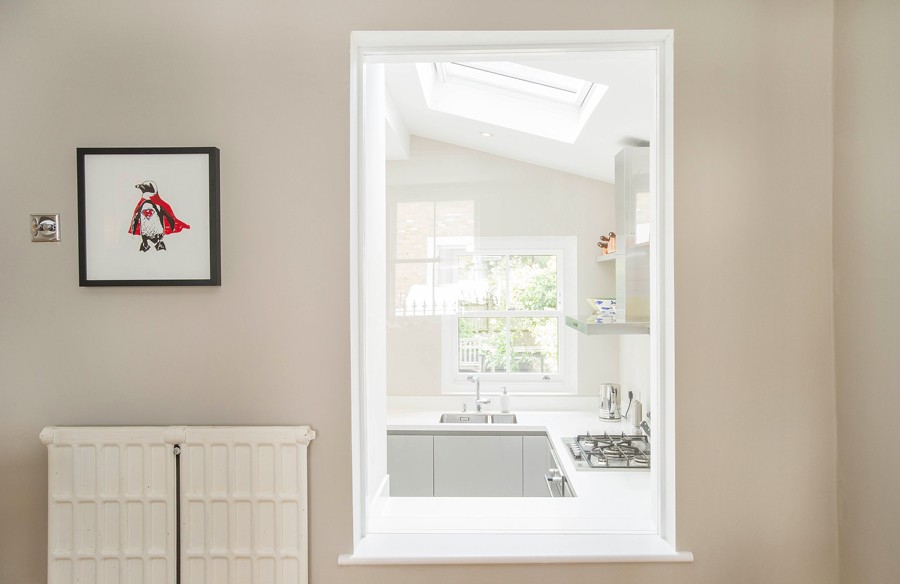 Kitchen Islands
These can easily define the different spaces for the functionality of your open-plan kitchen/dining room, giving a split down the middle, or across from side to side. By placing your hob or sink in the island, along with some work space, it can become the central hub for the kitchen. Not to mention being the most useful piece of kitchen furniture you did not even know you needed.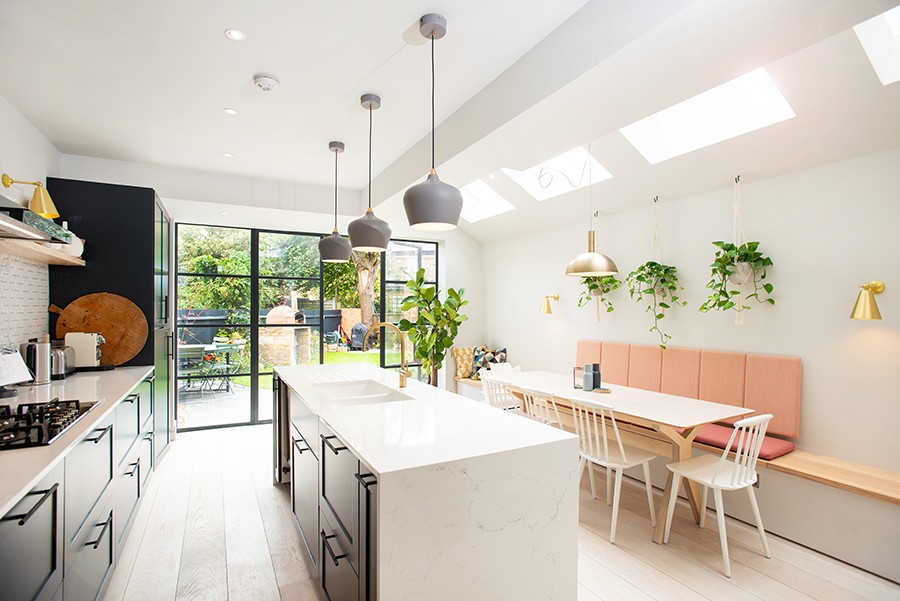 Furniture
Statement pieces of furniture can be used on all sides, and can also be great space dividers. They are functional and quickly become a focal point for activities. This dining table divides the kitchen from the living space and creates a room where the circulation space is useful rather than dead space.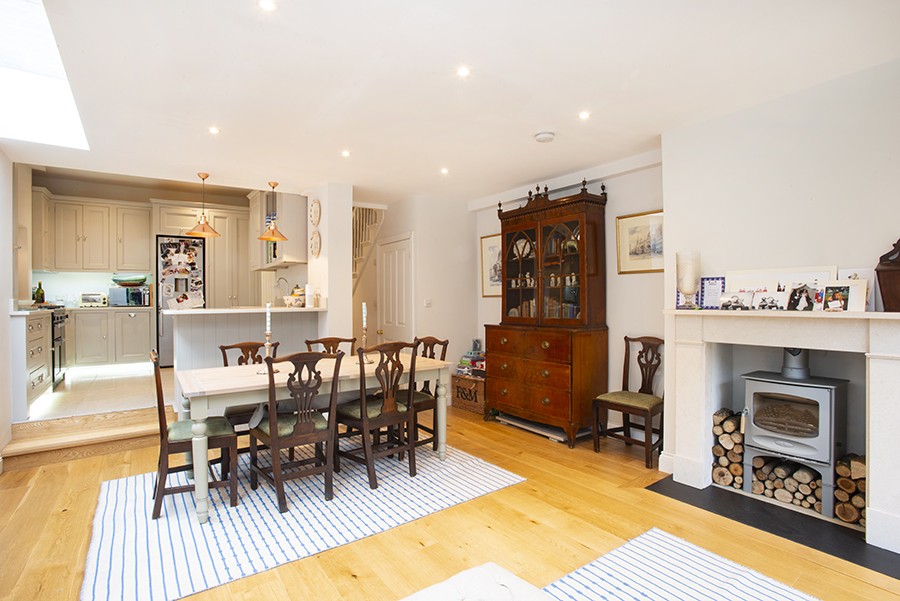 Brick it Up!
If you have a small doorway coming into the kitchen from the hallway, why not just brick it up? You could turn it into part of the structural wall like the rest of the surrounding wall. It could be that it is doing nothing for the circulation of the ground floor, as well as making the hallway dark. By using the brick idea, it can take the weight of wall units.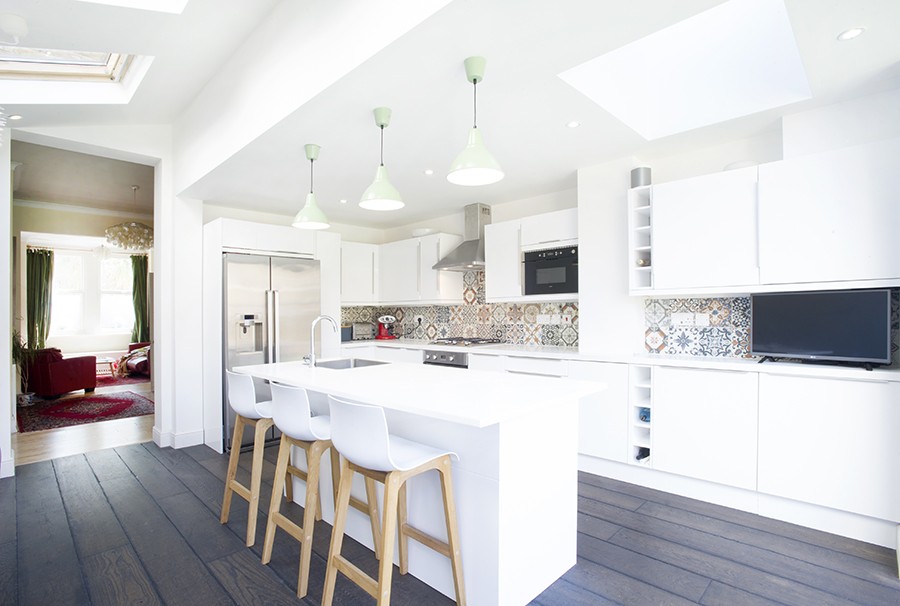 If you would like to discuss your dream extension, why not book in a free Design Consultation with one of our team? Alternatively, you can call us on 0207 495 6561, and we would be more than happy to help you with any questions.
We look forward to helping you in the future!