Are you considering extending your home but need help finding inspiration for the design? Then look no further! With so many inspiring sources, you can take inspiration from various places and create an extension to suit your needs and style perfectly. In this article, we'll explore the best places to find inspiration for your home extension. From home decor and architecture magazines to online platforms such as Pinterest and Houzz. These places showcase the latest trends and products that you can use to create something unique and innovative.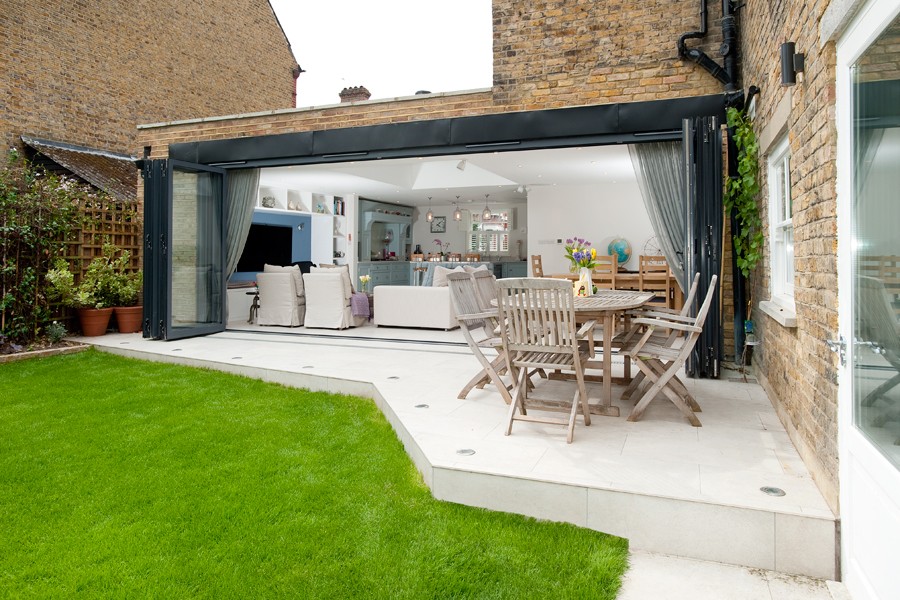 Home Decor & Architectural Magazines
Home decor and architecture magazines are excellent resources for individuals seeking inspiration for home extension projects. With a range of innovative designs, these magazines offer plenty of options to help you explore layouts, materials and colours. Furthermore, by browsing through these magazines, you can discover fresh ideas you may not have previously considered and gain insight into current trends in home design.
One popular magazine that showcases inspiring home extension projects is House Beautiful. This publication features a variety of projects from modern to traditional styles, each with its unique flair and character. So, whether you want to create a cosy reading nook or a luxurious bathroom, House Beautiful provides a wealth of ideas.
Grand Designs is a magazine based on the popular TV show. In contrast, it covers all aspects of home design and renovation, from innovative extensions to eco-friendly building methods. The magazine features inspiring case studies, expert advice from architects and designers, product reviews, and practical how-to guides.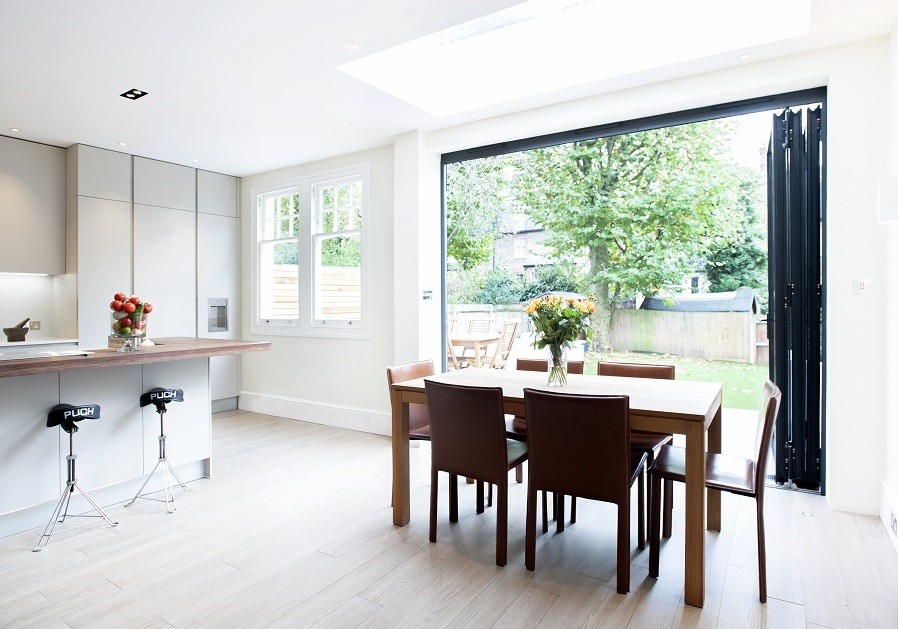 Online Platforms
If you're looking for an endless supply of extension ideas, online platforms like Pinterest, Houzz, and Instagram are excellent resources. These platforms offer a vast collection of images and videos related to home design and renovation that you can access anytime.
Pinterest is a popular platform for home design inspiration, with millions of users and boards dedicated to home extension projects. Pinterest offers an array of ideas for layout, materials, colours, and textures. You can easily browse, save, and organise your favourite ideas and create boards to share with your contractor or architect.
Houzz is another popular platform providing a wealth of home improvement resources. Houzz offers a network of architects, designers, and contractors you can search for by area and project type. In addition to an extensive library of photographs and articles, you can use Houzz to create ideabooks and collaborate on your extension project with your team.
Instagram is rapidly gaining popularity among home design enthusiasts. You can use Instagram to discover unique and innovative home extension designs from around the world and follow architects, designers, and contractors for more personalised inspiration. In addition, Instagram's visual format makes saving and organising your favourite images and ideas accessible.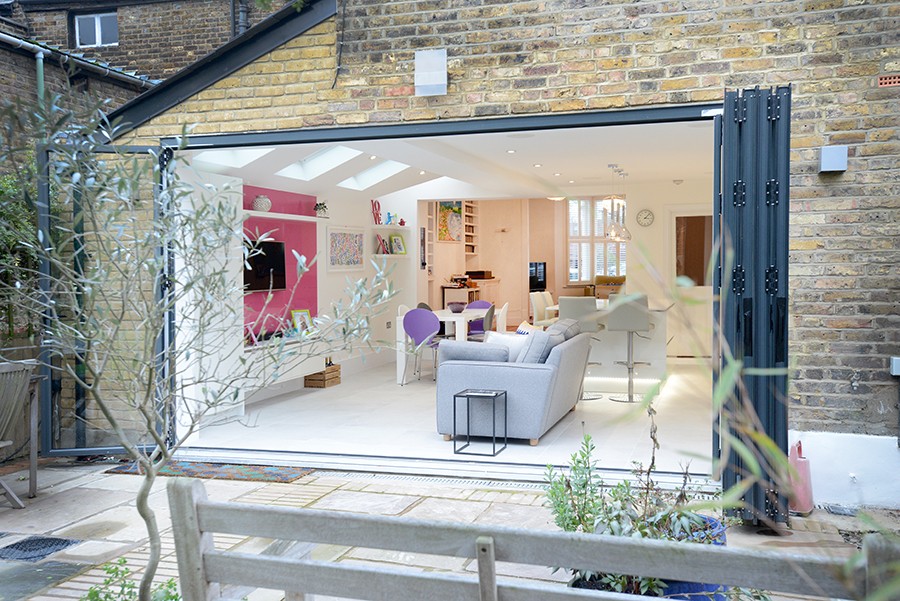 Architectural Design Websites
ArchDaily and Dezeen are two of the most popular architectural design websites. Covering a broad range of topics related to architecture, design, and technology. Both provide valuable resources for homeowners and architects exploring new ideas and latest trends in home extension design. Furthermore, they regularly feature articles on innovative home extensions, showcasing some of the most impressive and unique designs created by architects and designers worldwide.
ArchDaily is a leading news, project, and product website for architects. Daily news, projects, interviews, and opinions from the world's most recognised architects are published on the website. In addition, it has a vast collection of house extension projects ranging from small additions to large renovations. Visitors can search the site's database for specific project types, materials, or architects.
Dezeen is another prominent architectural design website delivering daily news, interviews, and videos highlighting cutting-edge architecture and design projects. In addition, the website offers a section dedicated to house extensions. Furthermore, it showcases some of the most unique and imaginative ideas in the business. Visitors can search the site's archive for ideas and read articles about the newest architectural and design trends.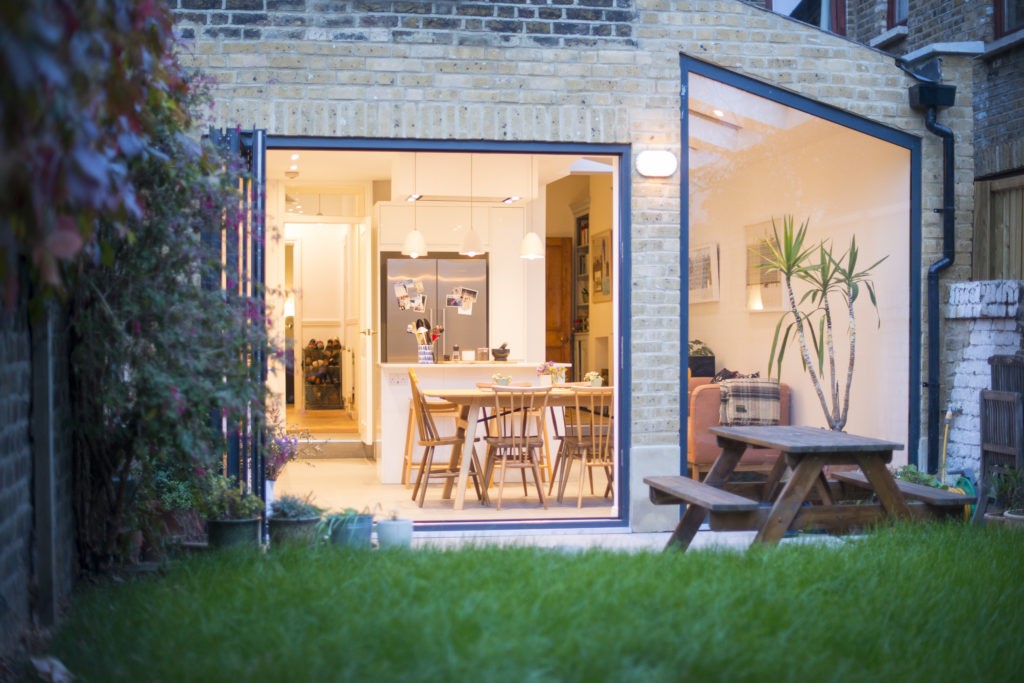 Home Renovation TV Shows
Home renovation TV shows have become increasingly popular over the years as more and more people seek extension inspiration and guidance for their home improvement projects. These shows provide viewers with practical tips and insights into the home renovation process and inspiration for design and layout. Therefore, watching renovation shows can be particularly useful for homeowners planning a home extension project.
These shows focus on the issues of renovating or extending a home, giving viewers a realistic picture of what to expect. As a result, home renovation shows can inspire viewers for their projects in addition to practical advice. In addition, they help viewers think outside the box and consider new possibilities for their home extension by presenting unusual design concepts or innovative use of materials.
TV shows like Grand Designs can be a great source of inspiration for homeowners. Each episode follows a different building project, from conception to completion. They feature interviews with the homeowners, architects, and builders involved in the process. One of the key strengths of Grand Designs is its focus on innovative and creative design solutions.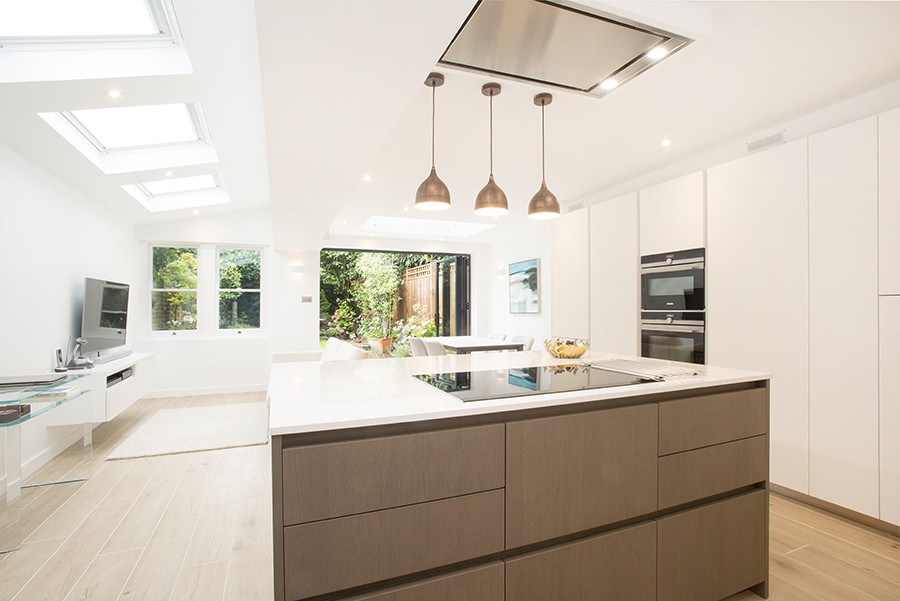 Home Design Blogs
Home design bloggers offer a personal and sympathetic perspective on house design and renovation. They regularly publish their work and thoughts on their blogs, providing readers with valuable insight into their creative process. Additionally, they can help you find new and imaginative ideas and a behind-the-scenes look at home extensions.
Mad About The House: This is an award-winning blog by interior journalist and author Kate Watson-Smyth. It covers everything from decorating tips and trends to in-depth product reviews and real-life renovation stories. Kate offers readers a relatable and personal perspective on home renovation and design, focusing on practical advice and inspiration.
Swoon Worthy: This is a colourful and eclectic blog by interiors blogger Kimberly Duran. In contrast, it covers everything from vintage and bohemian design to DIY and upcycling projects. Kimberly shares her home renovation journey, showcasing inspiring interiors worldwide.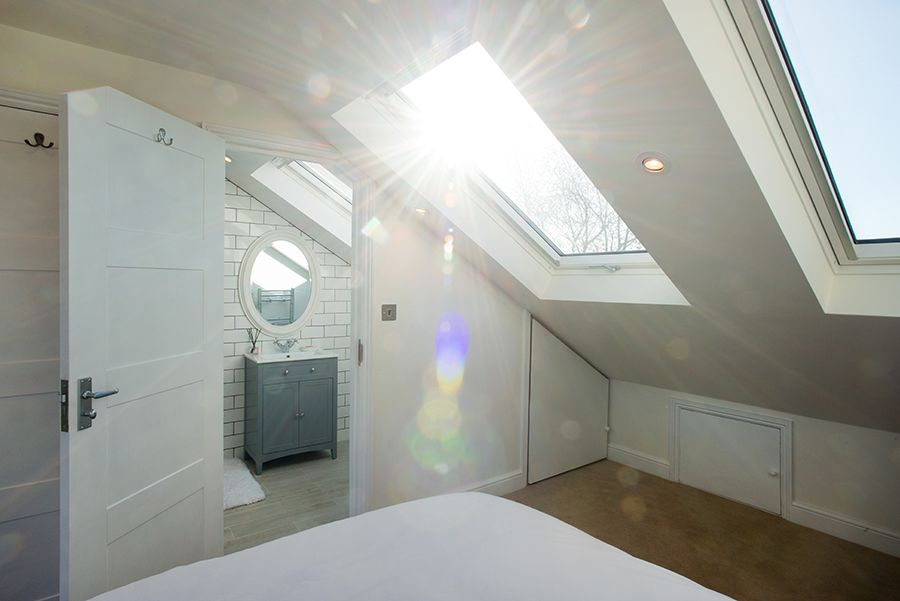 Property Listings
Property listings can be a terrific source of inspiration for home extensions. They often feature homes with unique and impressive extensions. These listings can help you see what's possible with your home and they can also provide ideas for how to integrate your extension seamlessly into your existing home.
Another advantage is you can see what extensions are most popular in your area. This can help you tailor your extension to local tastes, which can be important if you plan to sell your home in the future.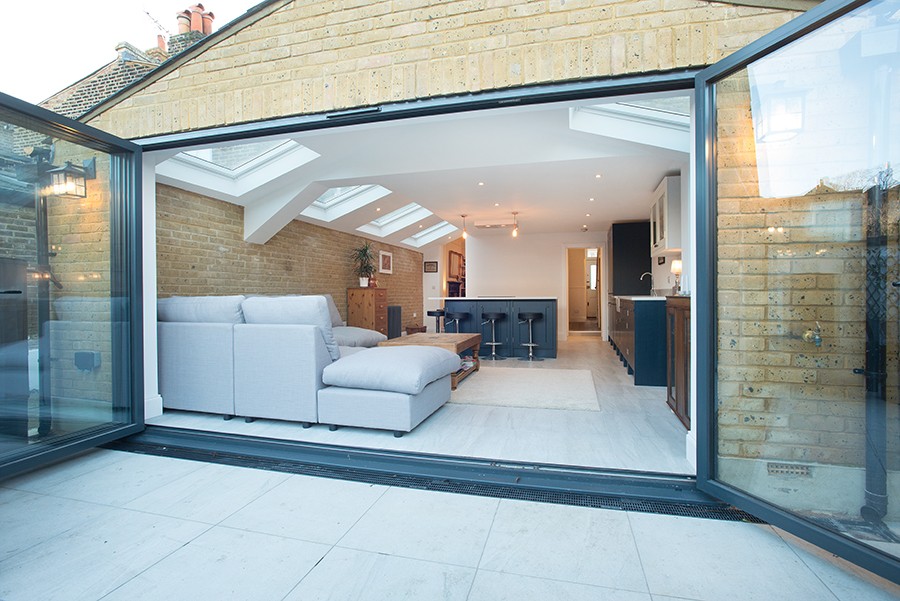 Architecture Books
There are numerous books on architecture and home design that can inspire you for your house extension. They can help you gain a better appreciation of design principles and how they might be applied to your project. As a result, they can help you think more imaginatively about your design choices to develop a home extension to match your individual tastes and requirements.
"The Architecture of Happiness" by Alain de Botton. This book investigates the emotional and psychological impacts that architecture can have on us. Furthermore, it looks at how we can create settings that encourage happiness and well-being.
Christopher Alexander's "A Pattern Language: Cities, Structures, and Construction". This renowned book provides a complete set of design ideas and standards for designing functional and elegant structures.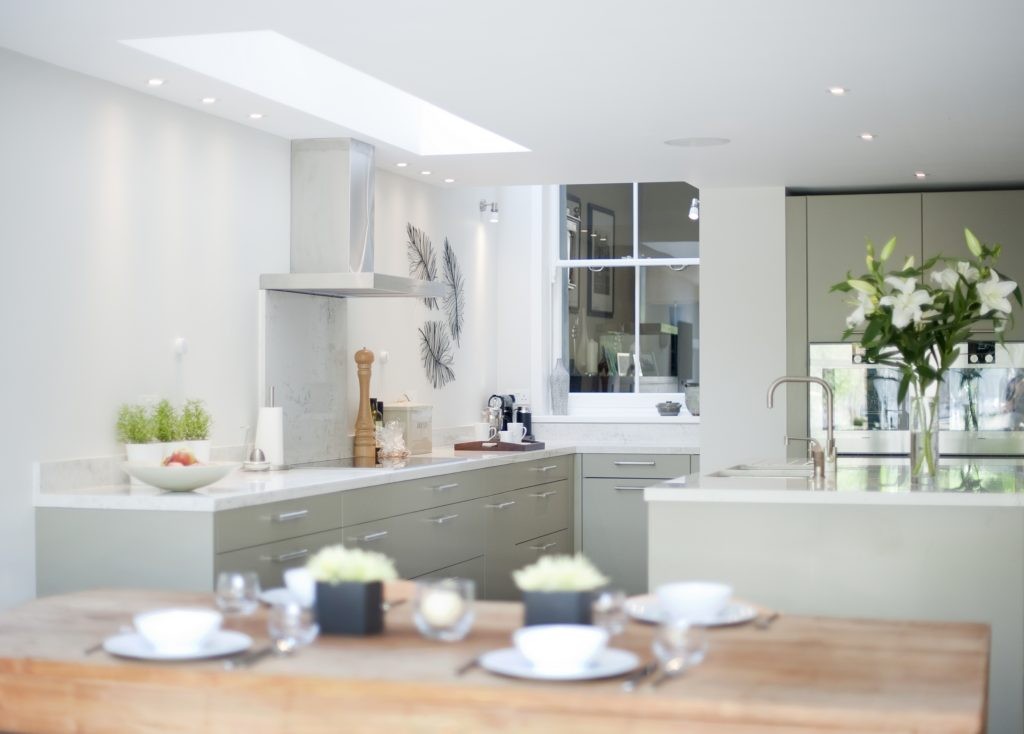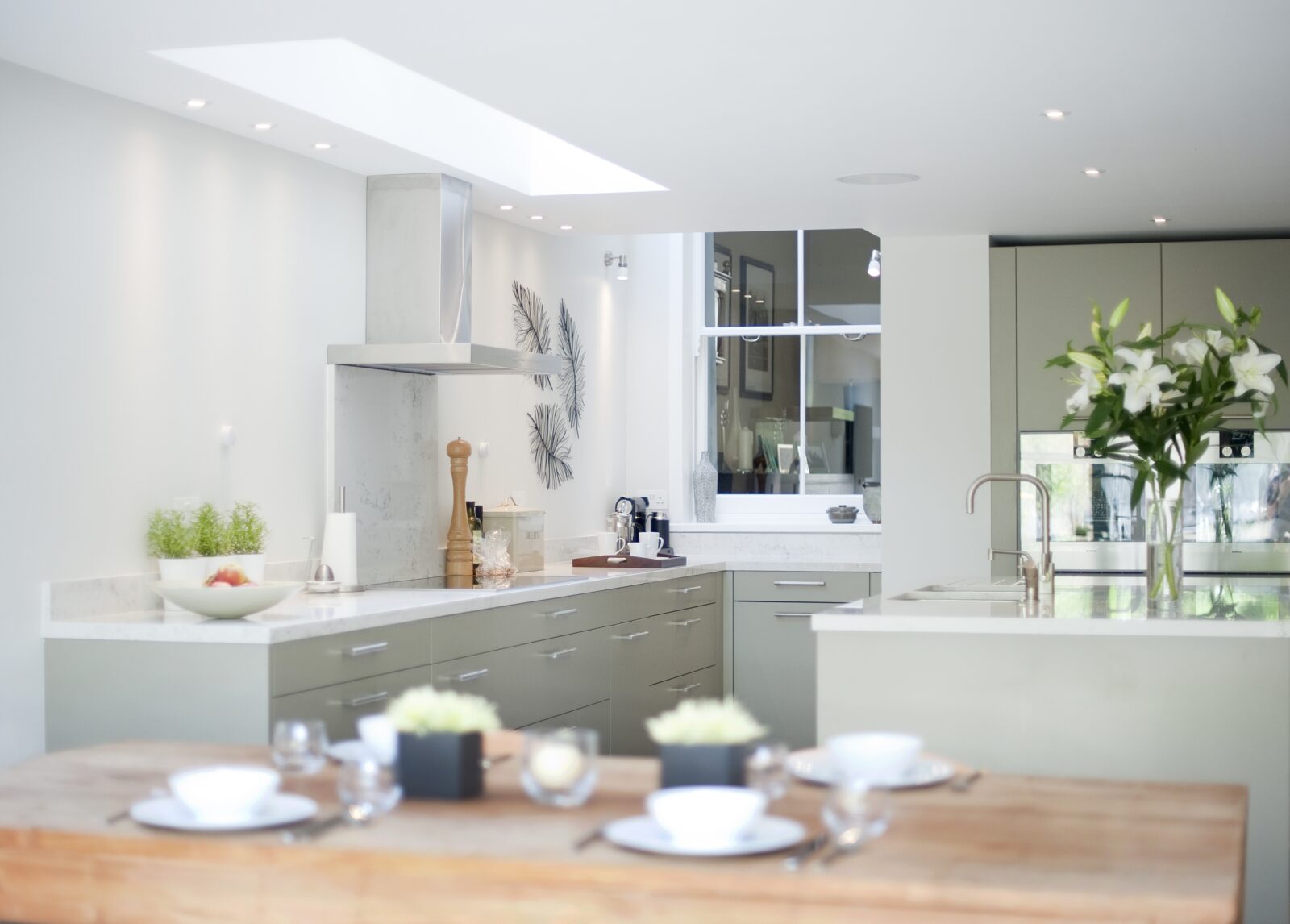 Home Renovation Shows & Events
Shows and events in the UK are a fantastic way to discover new products, trends, and ideas for your home decor and architecture projects. From large trade shows to small exhibitions, there is a vast array of events across the country.
The Ideal Home Show is one of the most popular events for home decor and architecture enthusiasts. This annual exhibition features the latest designs, trends, and technologies in the industry and is a must-visit for anyone looking to revamp their home. Undoubtedly, The Ideal Home Show is a treasure trove of inspiration, with hundreds of exhibitors showcasing everything from furniture and lighting to flooring and accessories.
Another fantastic event for architecture and design enthusiasts is the London Design Festival. This week-long festival takes place in September and celebrates the city's best design. With exhibitions, installations, talks, and workshops taking place in various locations, the festival offers a unique opportunity to discover new and emerging designers and established names in the industry.
For those interested in sustainable and eco-friendly design, the Futurebuild exhibition is a must-visit event. This annual event showcases the latest innovations in green design and sustainable building materials and features talks and seminars from leading experts in the field.