The Ground Floor WC is a popular option, and we often include them within our designs. A typical Victorian Terrace doesn't include a ground floor WC, but in a busy, modern household they are quickly becoming a must have.
Lots of our clients love the idea of having a WC, but they are concerned about sacrificing space. In this case, we advise incorporating a small WC into your design, and we simply keep it as small as can be. Building Control will require a minimum of 800mm x 1500mm. This is pretty small and can usually be tucked underneath your staircase. Bathrooms can be tricky, and may throw up some alternative layout scenarios. We've included some handy tips below: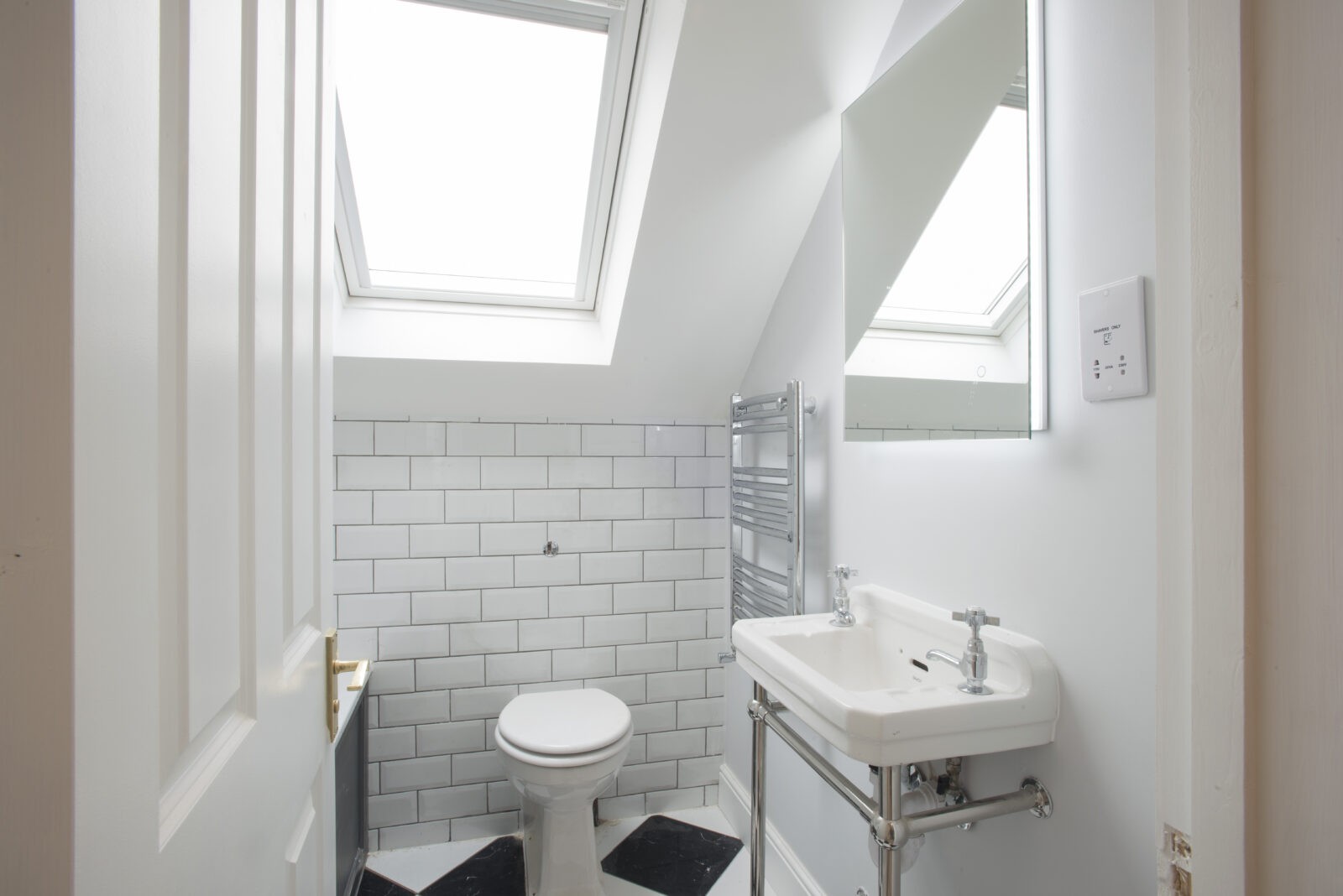 Toilet Sizes
Although there are standard sizes for toilets and sinks, they can range quite a bit, from the smallest end of the spectrum to the largest choice. Toilets with slim line cisterns can save depth, and the cistern can even be built into the stud wall of the bathroom, which our clients in Balham have demonstrated.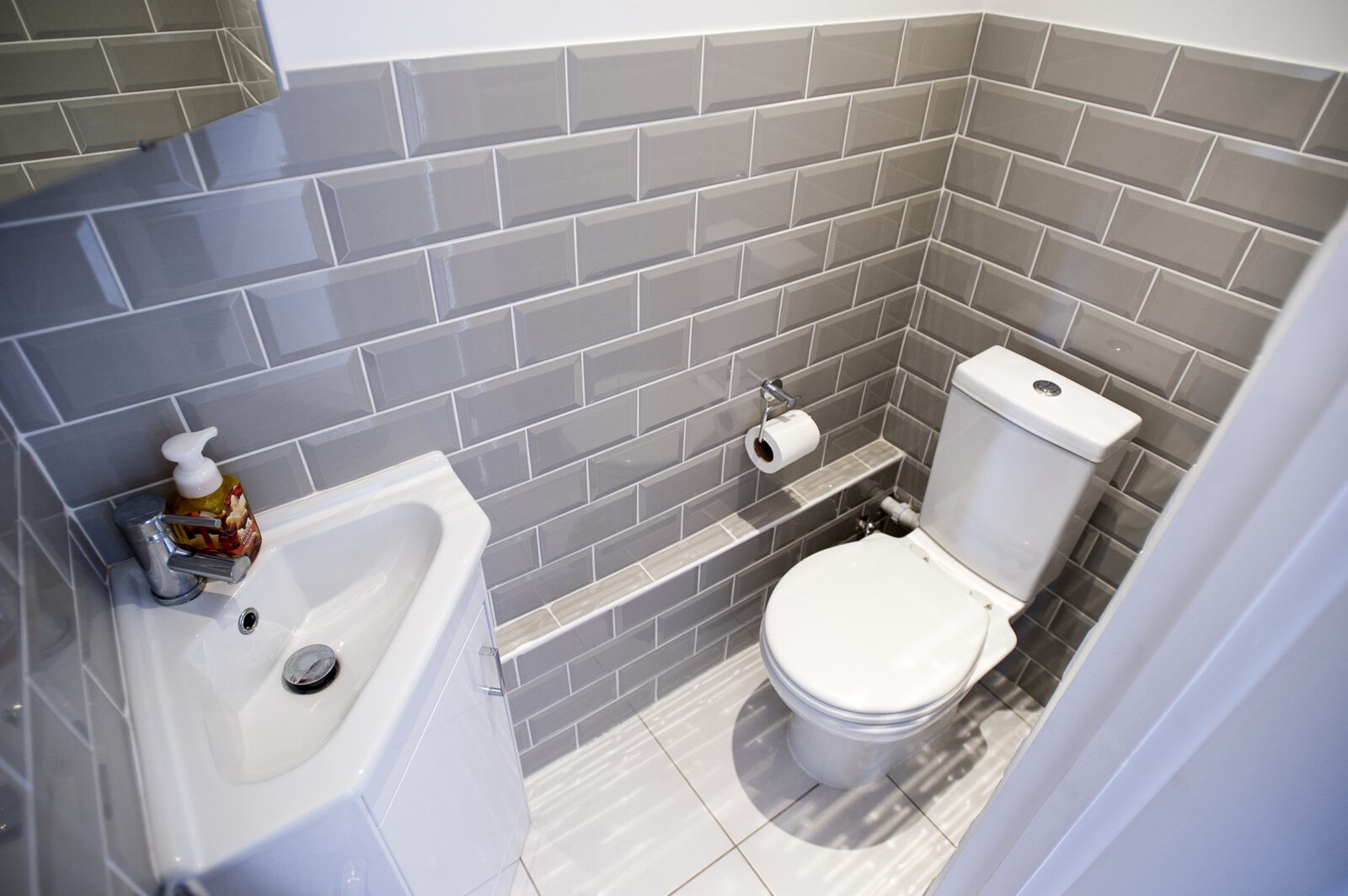 Sink Sizes

Sinks range a lot in size and the shape can also be a contributing factor in the amount of space you can save in your bathroom design. A curved corner sink for example can be very small indeed, but the more rectangular the sink gets, the bigger it becomes. Storage may be an issue, as stream lined sinks won't have much storage space underneath, so a built in, more rectangular sink might be more suited a family bathroom.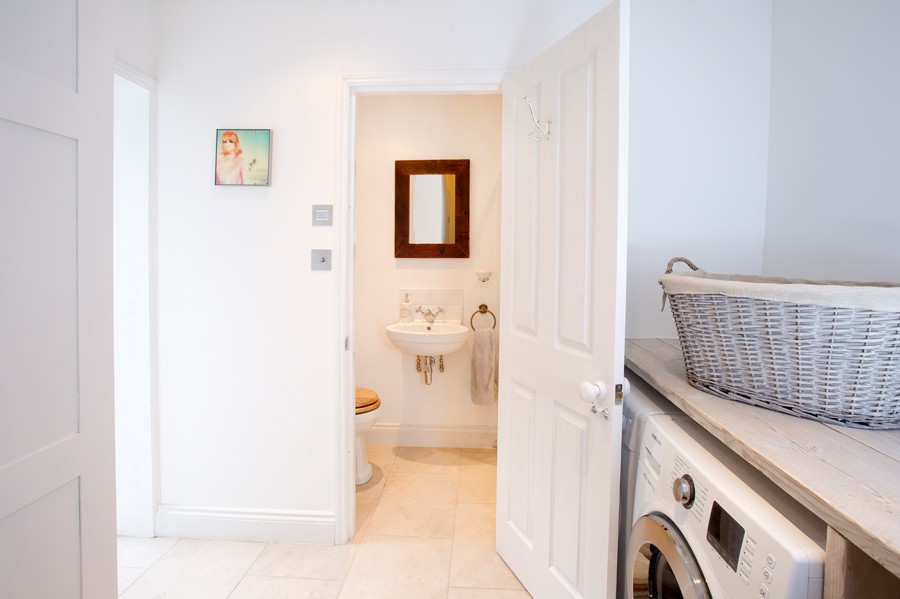 Boilers and Utility Rooms
Boilers are often in bathrooms in order to free up kitchen space, but if you are looking to extend your ground floor, and want more kitchen and bathroom space, then why not become the envy of all your friends by opting for a utility room; perfect for the boiler, washing machine, laundry and tucking away dirty boots.
With all your utilities in one snug corner, the WC can quite conveniently hide at the rear of the utility room. The design of the utility room can also be used to make the WC bigger without impacting the kitchen design.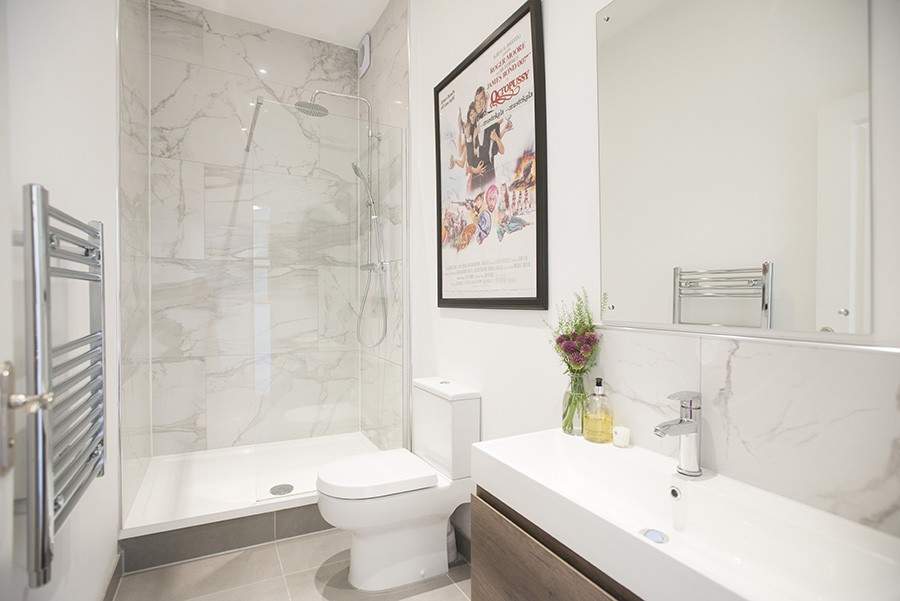 Towel Rails
This probably goes without saying, but it shall be said anyway, if you're not going for underfloor heating throughout your extension, then choose a radiator for the downstairs bathroom that can double up as a towel rail. There are a range of sizes available for different sized rooms, but a small WC probably only needs enough space for a single rail.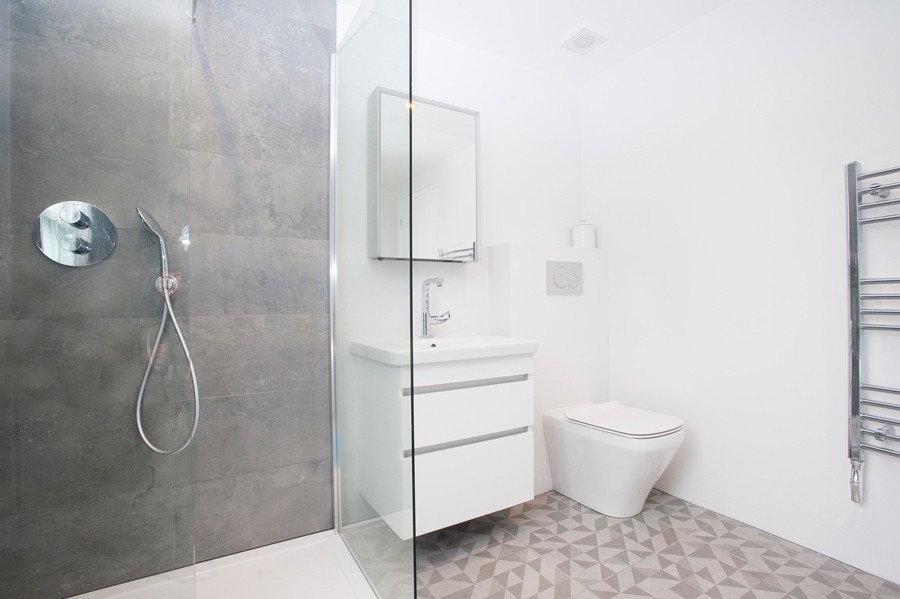 Glass & Mirror
If you're worried your bathroom will feel claustrophobic, glass showers can give the illusion of more space by taking away any visual barriers, making the room look larger. Then there is always the option for floating glass shelves, which will give you that much needed space for your bits and bobs and will allow you to see all the way to and around the wall.
For more small bathroom layout tricks, call our team today on 0207 495 6561 and book in a Site Visit to discuss your project.