It's easy to get wrapped up in all of the exciting design features when creating an extension – there are thousands of options at your disposal and it's easy to forget about the functional, practical aspects. That is where our Design Team are here to help – we guide you through the process and while we ensure you have lots of fun with the designing, we also make sure to flag practical stuff like the WC.
One of the questions our Design Team are asked most frequently is whether we think it's beneficial to add a WC to the design. While every single decision is dependent on the lifestyle of the homeowner, however in most circumstances we would say adding a WC to a ground floor is beneficial. You can go about doing this in two ways:
#1. Go Small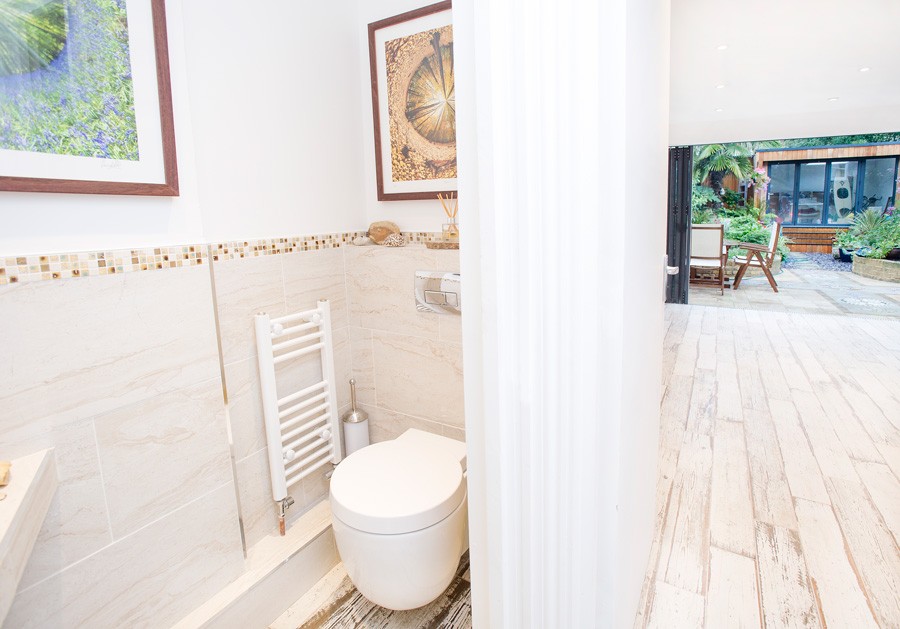 Lots of our clients love the idea of a WC, but they don't want to sacrifice part of that crucial living space they are trying so hard to gain. In this case, we would say incorporate a small WC into your design and keep it as small as can be! Building Control will require a minimum of 800mm x 1500mm but this is pretty small and can usually be tucked underneath your staircase.
#2. Go Large
Some homeowners love the idea of a ground floor bathroom, which includes a shower or a bath. We extend lots of flats which means we are incorporating their main bathroom into the ground floor design. Our client in Lambeth added a quaint little bathroom into their ground floor flat which housed a nice big sink, a toilet and a bath / shower.
Some of our clients in houses also like to dedicate lots of space to a ground floor bathroom. One client had two lovely Labradors and she wanted a shower to clean their mucky paws after long walks – we advised putting a small shower in her downstairs bathroom and opting for a tile floor so she could wipe away the evidence!
Lofts & Wet Rooms
It is very common to have sloping ceilings in loft conversions. Bathrooms and wet rooms are particularly useful as they suit awkward spaces perfectly and aren't phased by a sloping ceiling in the slightest! Wet rooms are also ideal as you often find yourself with lots of Velux windows in lofts which is perfect for ventilation.
Our client in Camberwell had lots of space for a bathroom in the loft and decided to add lots of exciting features to create a fully functional wet room. We added a sink, toilet, bath and shower – and we even angled the bathroom floor to ensure the water drained effectively.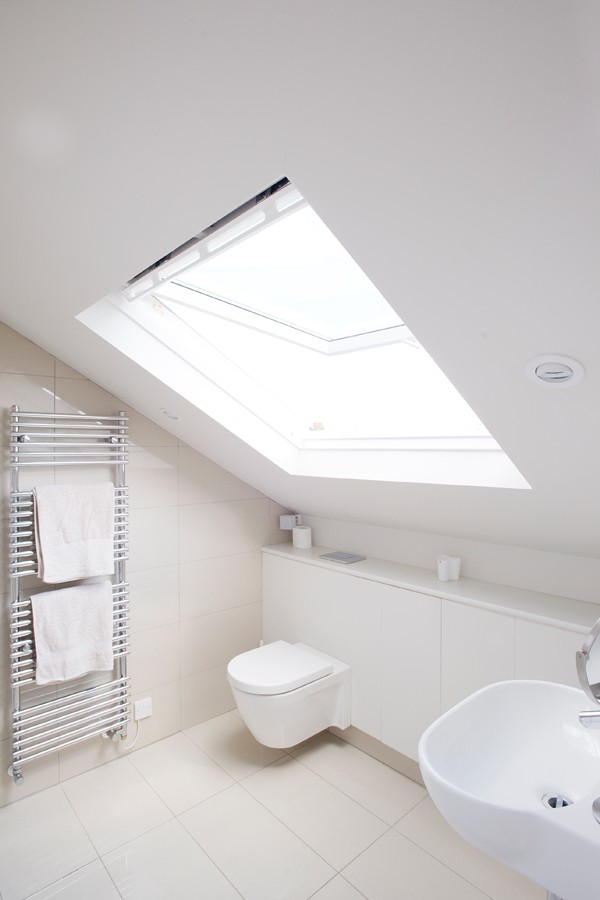 For more information and ideas, call our team today on 0207 495 6561. We are open 7 days a week and would love to be able to assist!