Nothing completes a family like a furry friend. Whether you're a dog or a cat person, there are always considerations to think about before starting on designing your home extension, especially in relation to how the family is going to adapt to the process and the final space. At Build Team, we often find that clients want special features or advice on how to make their extension friendlier for their cat or dog. We've compiled a few ways to do this, so you can begin thinking about your pet friendly design early on in the process.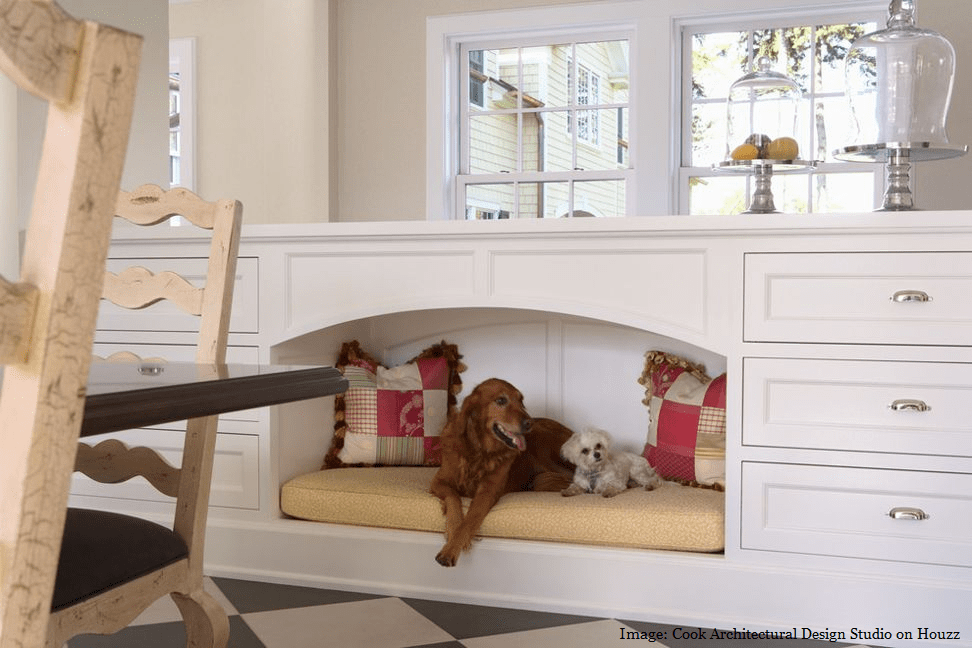 Unique Hidden Beds
Every pet needs a comfortable bed to sleep in. This usually brings up the issue of where to put the bed so it doesn't get in the way. One superb idea which we love is to include a special sleep area in one of your storage units. By incorporating the bed into a storage cabinet or under a work top, this creates the perfect way to conceal the bed as well as providing a cosy space for your cat or dog to tuck themselves away at night. This can also be applied to feeding areas too, in order to help keep any mucky food or water bowls in one place.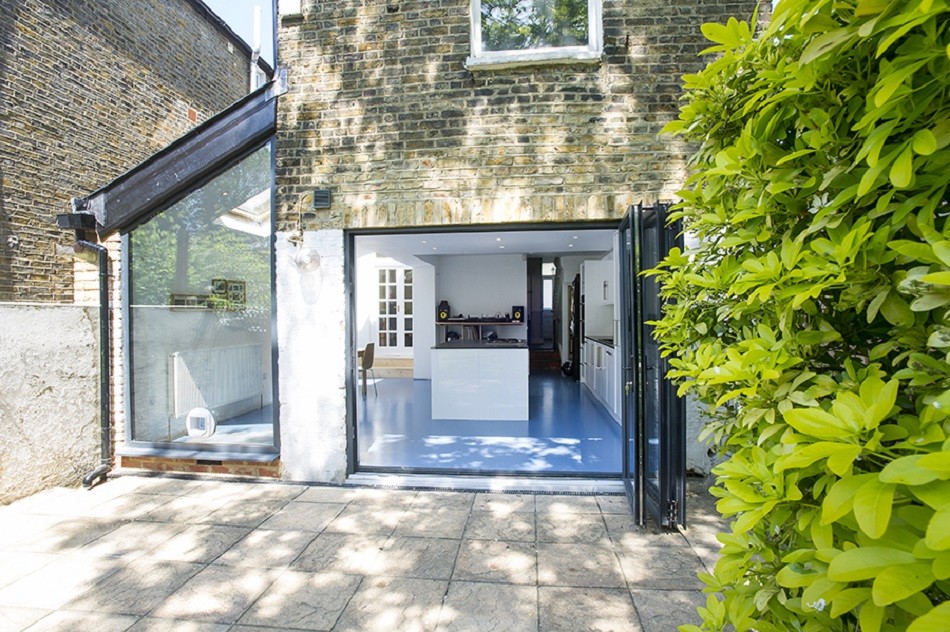 Special Pet Doors
If you have a cat flap in your existing property, the chances are you'll want to keep one in your proposed design. One wonderful example is demonstrated in our Loughborough Junction project. We incorporated a cat flap into a full height window which offers a cat one incredible view as it comes and goes from the home. The cat won't know whether it's inside or out! The great thing about modern pet doors such as this, is that they have a fob that can be connected to your pet's collar so your kitty can essentially buzz themselves in and out of the property without allowing any other cat's in.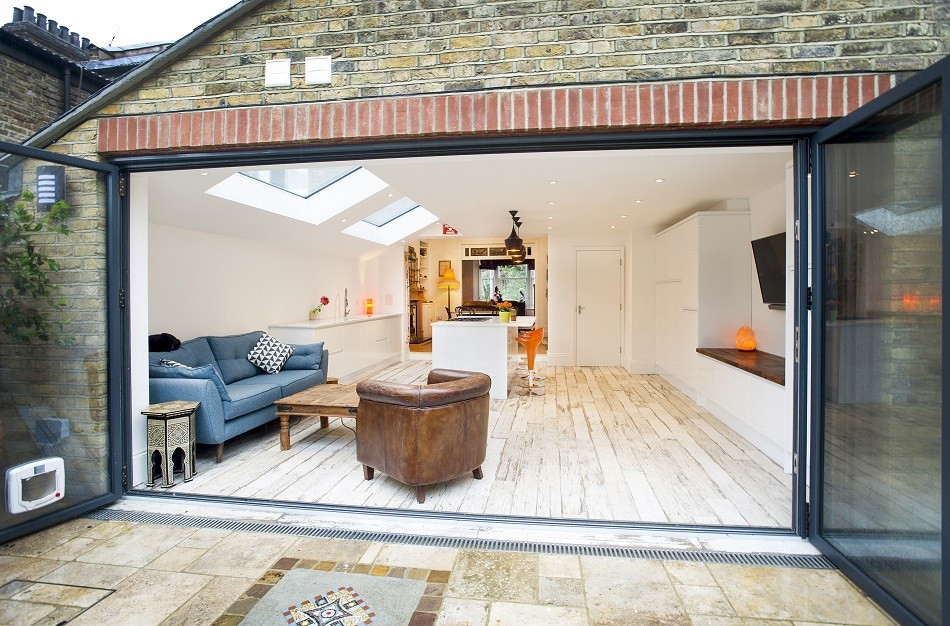 They felt that the bi-fold doors might confuse their furry pal as the position of the cat flap would change depending on how open or closed the doors were. It is of course, possible to have a cat flap in a bi-fold door panel and the homeowners at our Haringey project chose to do just that for their four cats, Spiderman, Batman, Rhubarb and Custard. You can even see Spiderman having a nap on the sofa!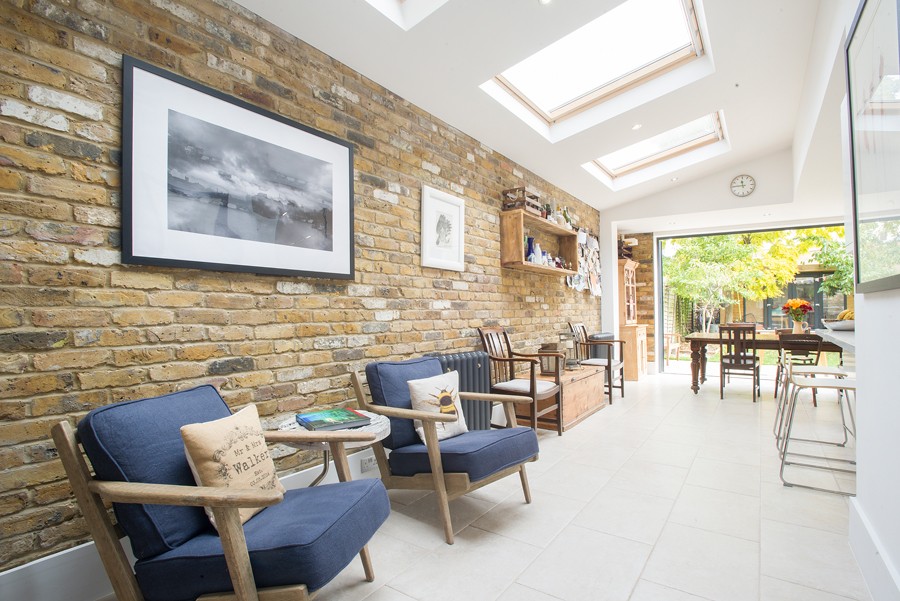 Final Finishes
Whilst fury friends are truly lovely, pets do come with their fair share of wear, tear and mess. Cats can scatter litter across the floor and scratch at walls to keep their claws sharp, and doggies with their love for outside play will get mucky and they also shed hair. This is where cleanable finishes are key. Wooden or tiled floors are a good option as they are easily wiped down. For the walls, exposed brick or vinyl wall paper may be a safer bet as marks won't be as obvious and they can be wiped down.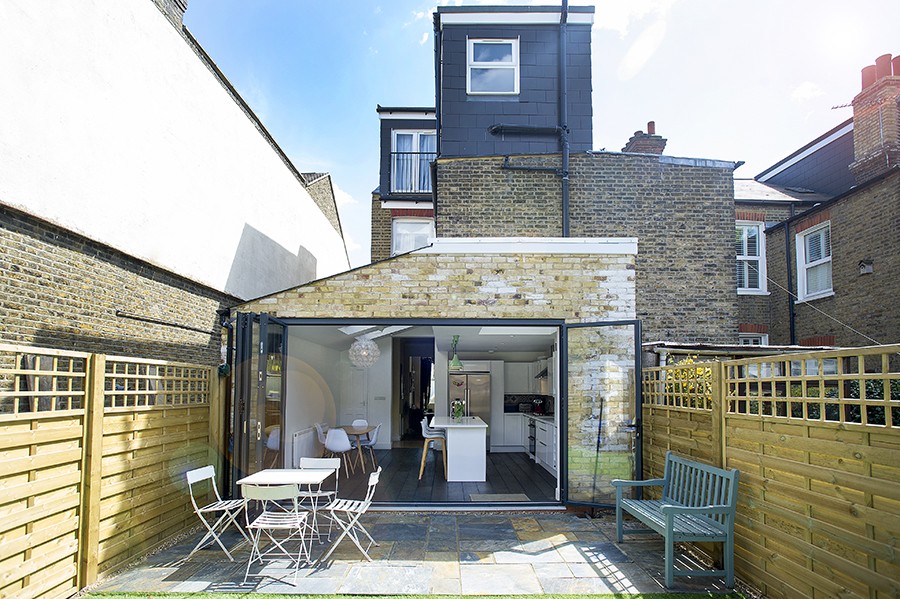 Joyous Gardens
If you have a very playful doggy, they may love to dig. Rather than letting your beautiful flower beds be dug up, maybe opt for pot plants and hard landscaping to stop your dog tunnelling and your neighbours popping around to say they have your dog in their garden again. The next garden hurdle is fencing. This depends on the size of your dog, but surprisingly dogs can climb and as the saying goes, if there's a will, then there's a way. If you're worried your pup is going to be going over rather than under, a 6 foot fence around your garden that is flush and not something easily climbed could be a very good solution.
We offer a fantastic interior design service which will take all the guesswork out of making your home pet perfect. We work closely with you to find furniture, materials and match the colours. We then produce renders for you to see how everything will look before you commit to that exposed brick wall you've been dreaming of. To find out more about our interior design service or to book a Site Visit call us today on 020 7495 6561 or email hello@buildteam.com.