Utility areas are becoming more and more popular within our home extension designs, as modern interior design is becoming sleeker and more clutter free. A utility area provides the perfect place to hide away unsightly items. Washing machines may look a lot better than they did in the 50's, but homeowners still want to stash them out of sight. A utility offers so much more than a space for laundry; we often incorporate a pantry, an extra sink, an extra freezer (useful if you like to entertain), and even a shower for your pet pooch! Whilst this area is mainly used for practicality, it doesn't need to be boring. Here are some ideas to help make your utility design more creative.
Storage
Storage is one of those things that you appreciate having, but you generally don't think about to go about getting it. Built in shelves or cupboards are a good starting point for your design, even if you don't have much space, you are able to stack objects on top of each other to create an efficient workable area. Any empty spaces can be filled with woven baskets or pull out trays to add a bit of character and essentially hide all those little things that you don't want guests to see.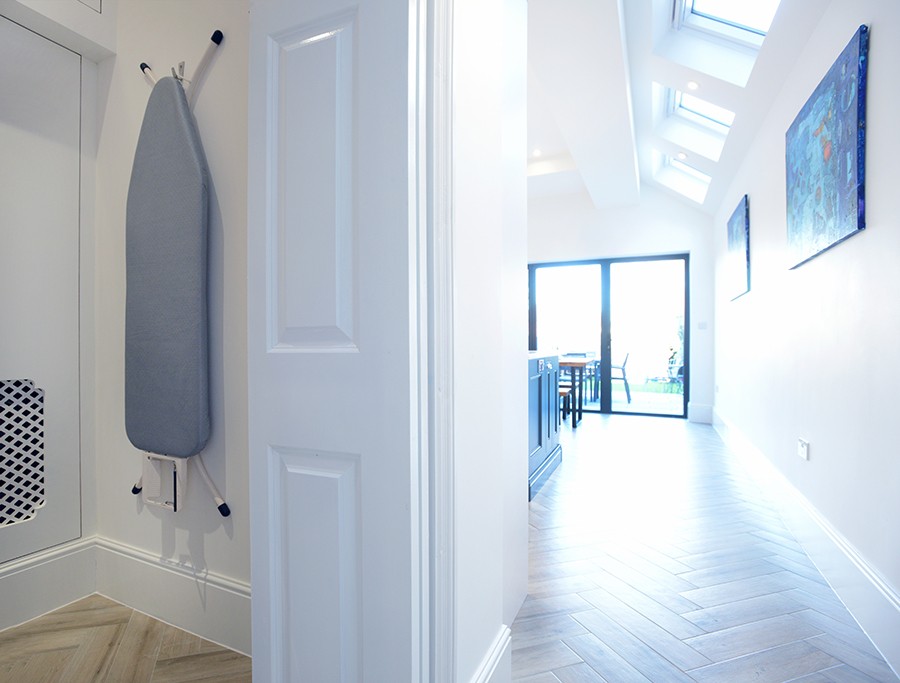 Colour
When you design rooms in your home, you usually have a colour scheme in mind and this room is no different. The best thing to do is to make it a continuation of the colour scheme of your kitchen so that one room flows nicely through to the other. This could be a continuation or slight variance in wall colour or a continuation of the floor finish.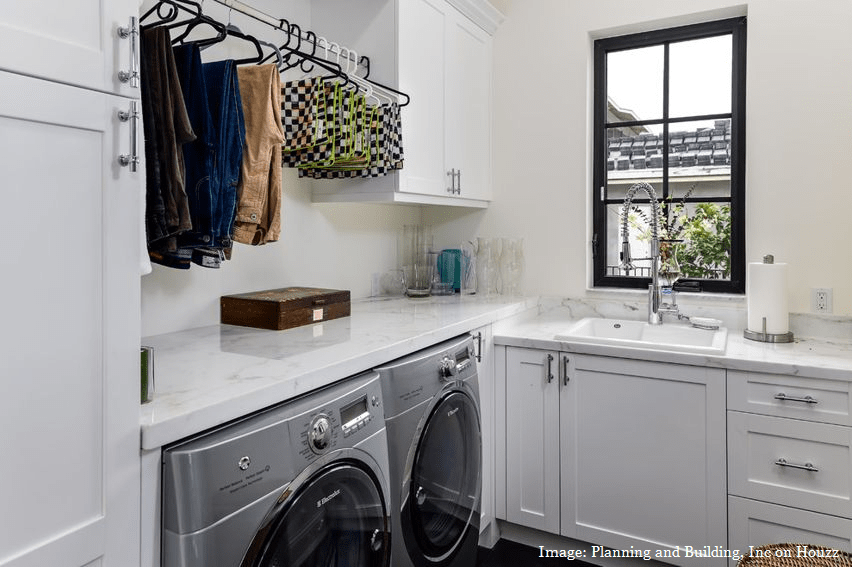 Decoration
Just because this room is normally tucked away, this doesn't mean that it can't have some decoration. A small painting, wall art, feature wall or some flowers can make the room feel more like a nice space in the house and not somewhere that you just do the chores.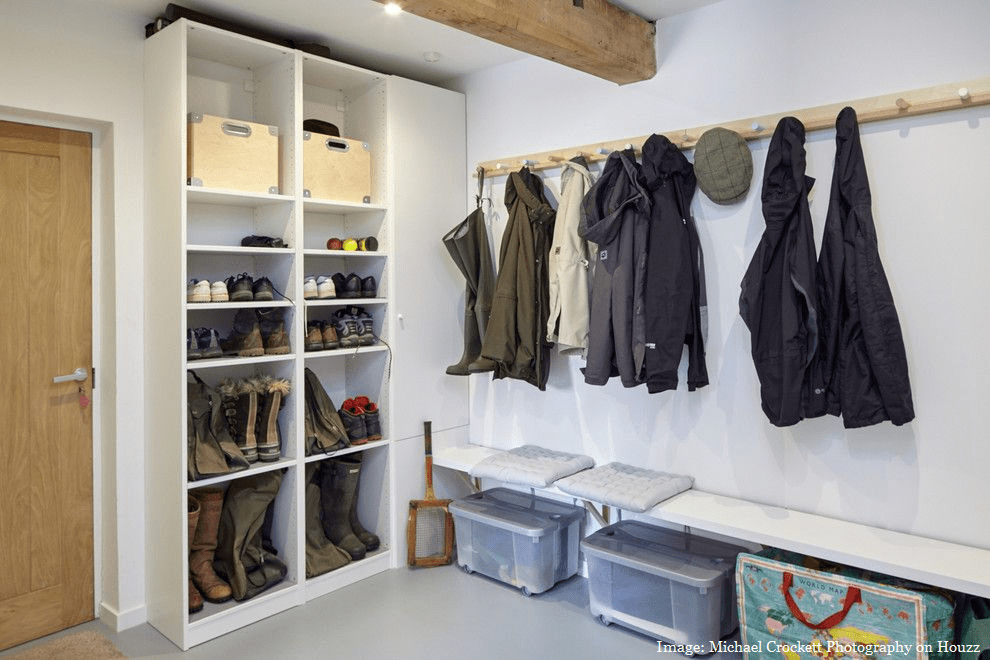 Location
No one wants to see all those coats and muddy boots lying around so where you decide to put the utility makes a huge difference. Somewhere near the kitchen or the back door is a great place so mud won't be trekked through the whole house. Having a few hooks placed over the cupboards also means that coats are tucked away and out of view but easy to reach when leaving the house.
For more creative utility ideas, call our team today on 0207 495 6561 and book in a Site Visit to discuss your project.