The holidays generally revolve around spending quality time with family and friends, and what better place to that then in the centre of the home – the kitchen. When undertaking a Ground Floor Extension, it's almost always in the client specification to create a more family orientated atmosphere. When festive occasions pop up, it often makes home owners wish they had more space, be that an extra couple of seats at the dining table, a larger oven for the roast dinner. Easter Lunch is a pretty special moment, and planning a family meal can be a pretty hefty chore. Why not get some help from the family this Easter, and get them working on some wonderful festive decorations for your home.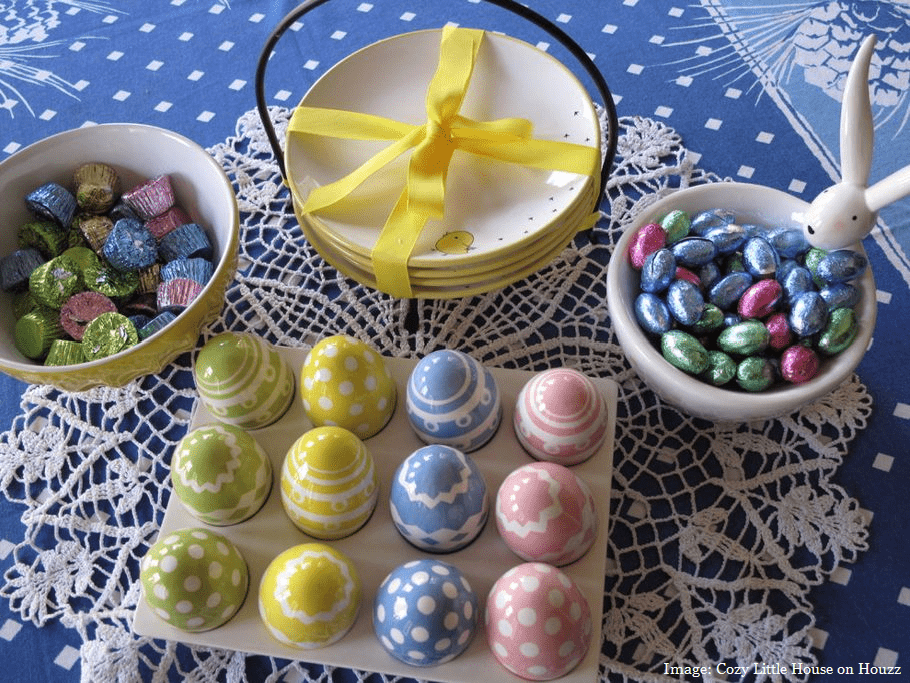 Egg Decorating
Small decorated eggs are a wonderful way to decorate your home for the Easter period. You will need some hard boiled eggs which you can dip dye into a bowl of food colouring and leave to dry. Alternatively you and your family can get the paint brushes out and see who the best artist is by painting your own unique picture on an egg. You can turn the egg decorations into a fun game by hiding them around the house and having an egg hunt. This will keep the kids busy and you could even hide some chocolatey treats for them while you're at it or have a prize waiting for them at the end.
DIY Décor
Why not make a day of it and get your home Easter Sunday ready by doing some simple arts and crafts to adorn your home. You could make a beautiful banner to hang over the dining table to say 'Happy Easter' using cut out fabric and felt or simply use different coloured cards. Creating lots of small paper baskets, filling them with tissue paper, colourful eggs and tasty treats and placing them around the home is also a great option.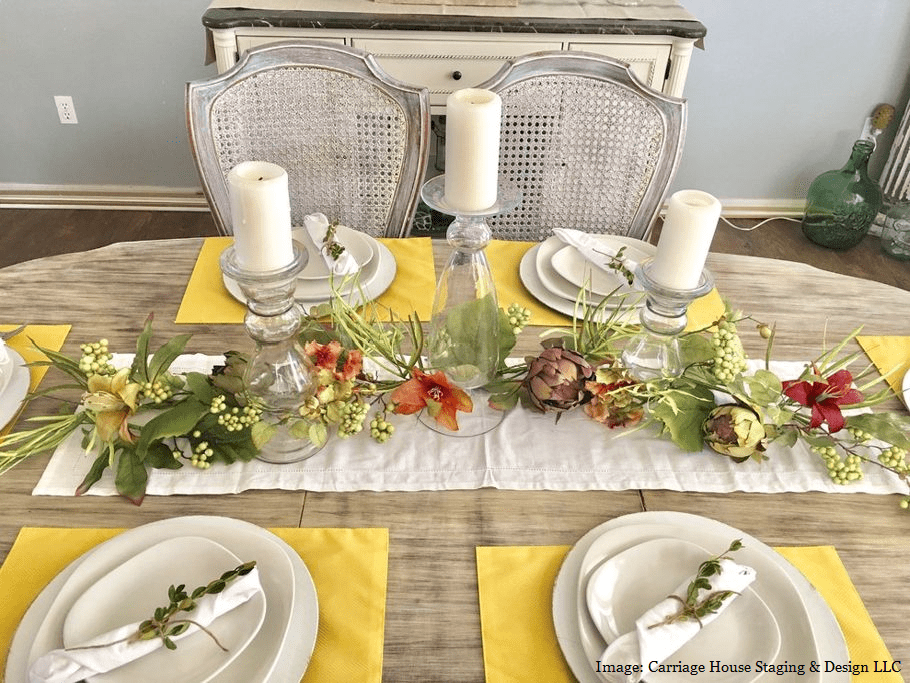 Spring Blooms
Easter welcomes the new season of spring so why not add some floral influences into your decorations. You can get together to make your very own DIY flower vases, using either plain shop bought pots or you can make your own clay pots. To give that wow factor for when your guests arrive, why not make a beautiful table centrepiece by intertwining flowers and foliage, laying them along a table runner and placing large candles or Easter themed ornaments in between.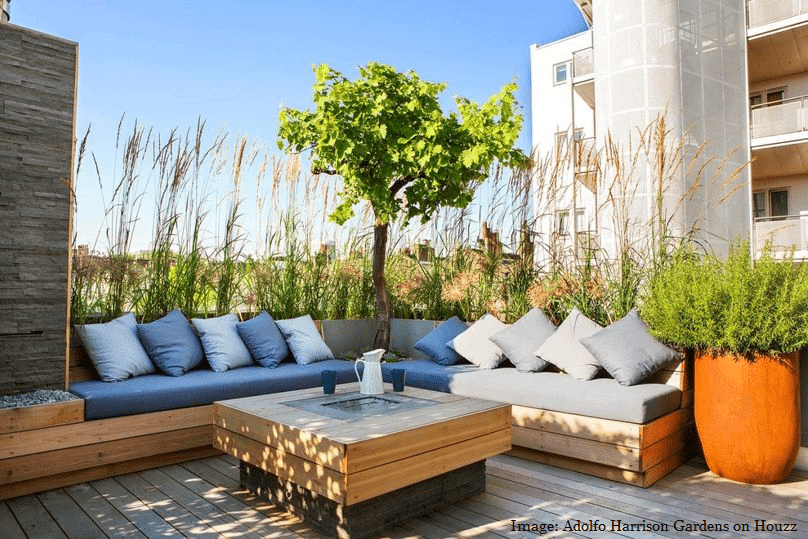 Easter Bunny
Don't forget the Easter bunny and small fluffy chicks. Whether you go all out with your decorations or keep it quite simple, these two furry friends will definitely bring the Easter atmosphere alive. Small eggs in baskets, bunny ornaments, flowers and small fluffy chicks will look great as a feature on the mantelpiece or on windowsills. You could even make an Easter Bunny hunt with the little ones and put clues around the house, leading them to the bunny.
Dreaming of more space to make those family festive occasions a breeze? Please feel free to give our team a call today on 0207 495 6561 or email us at hello@buildteam.com.