Moving home is not only expensive, but it's also very stressful and disruptive. It's no wonder more and more homeowners look towards home extensions to give them that extra bedroom, a larger bathroom or that multi-functional family kitchen. Whether you're looking to do a small extension to add a bathroom, or to add large wraparound that incorporates a dining, kitchen and living area, there are plenty of reasons to extend.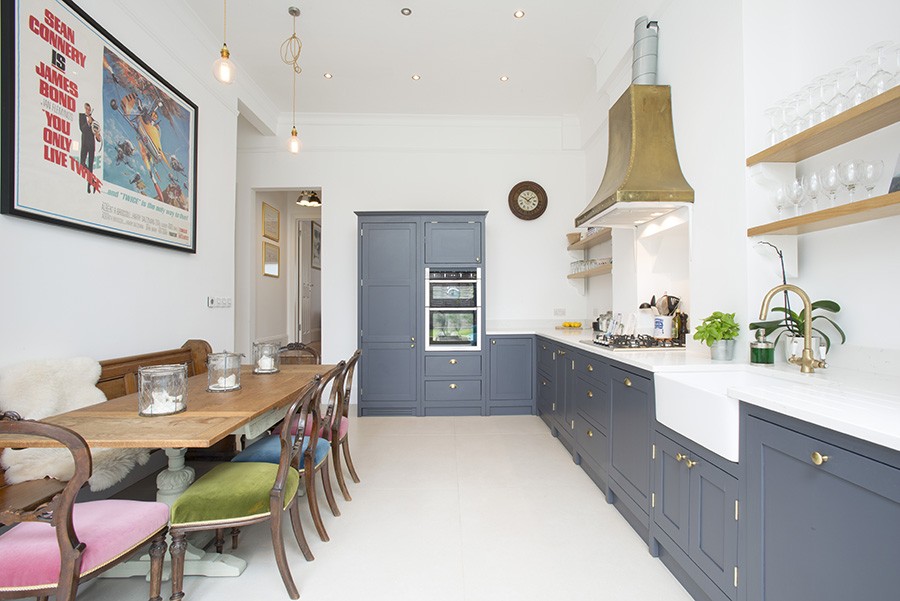 Extra Space
One of the main reasons to extend is to gain additional space. You might be surprised to hear that extending by just one meter into that side infill of your home makes the entire rear room seem so much bigger.
A loft is also a good option to further utilise space within your home, often allowing for an extra bedroom and en suite.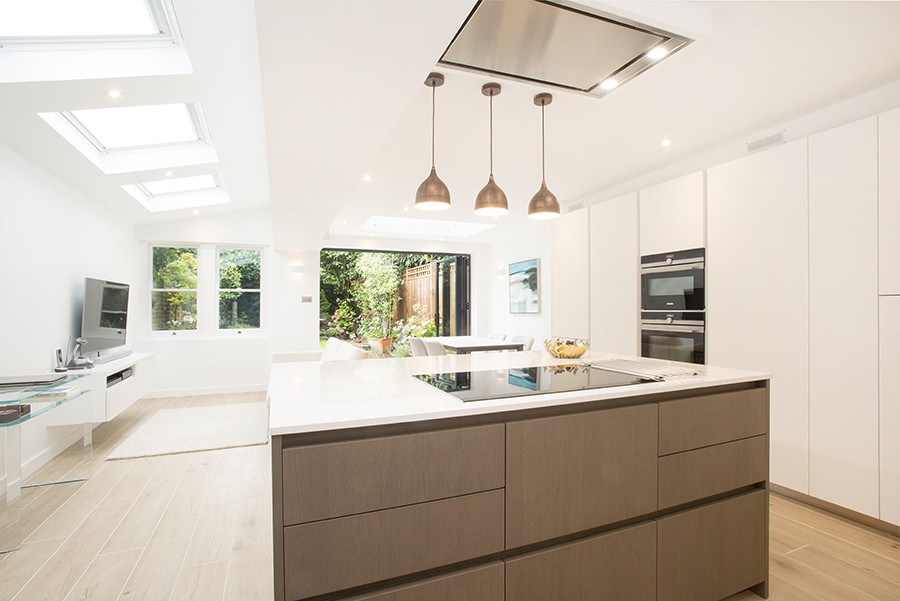 More Light
Most Victorian terraces lack natural light towards the rear. One of the best ways to flood a ground floor with natural light is to have a series of Velux or skylights running along the side return. These modern methods have been perfected to maximise natural light penetration. It's the perfect way to create a beautifully light filled and modern space for your home.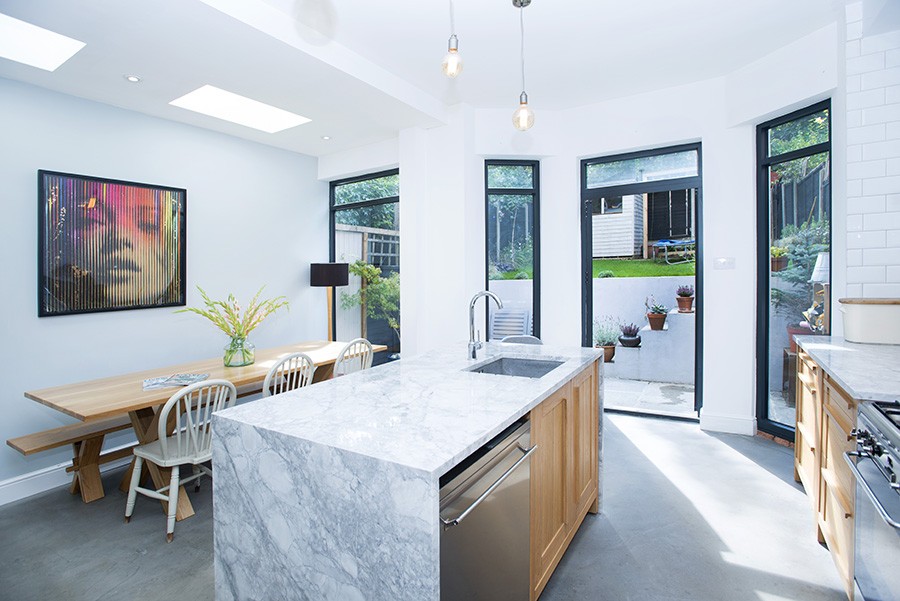 Add Value
A £1m house will have stamp duty sitting at around £45k, which is the very cost of an average Ground Floor Extension. Why not see if you can invest it in your current property, and avoid the disruption that comes with moving. By extending your home you instantly make it more desirable for new families if you ever decide to sell.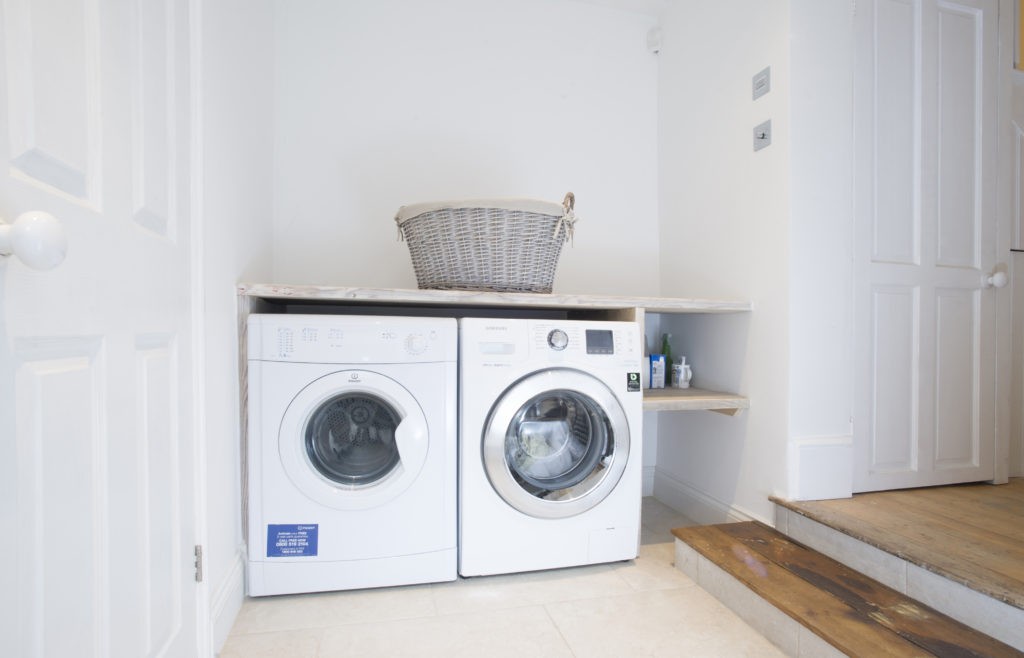 More Utilities
Building an extension offers the ability to include extra utilities you may not have had enough room for previously. A utility room offers so much more than a space for laundry; we often incorporate a pantry, an extra sink, an extra freezer (useful if you like to entertain), and even a dog shower. This is a brilliant way to enhance the practicality of your home extension and make it completely revolve around you and your life.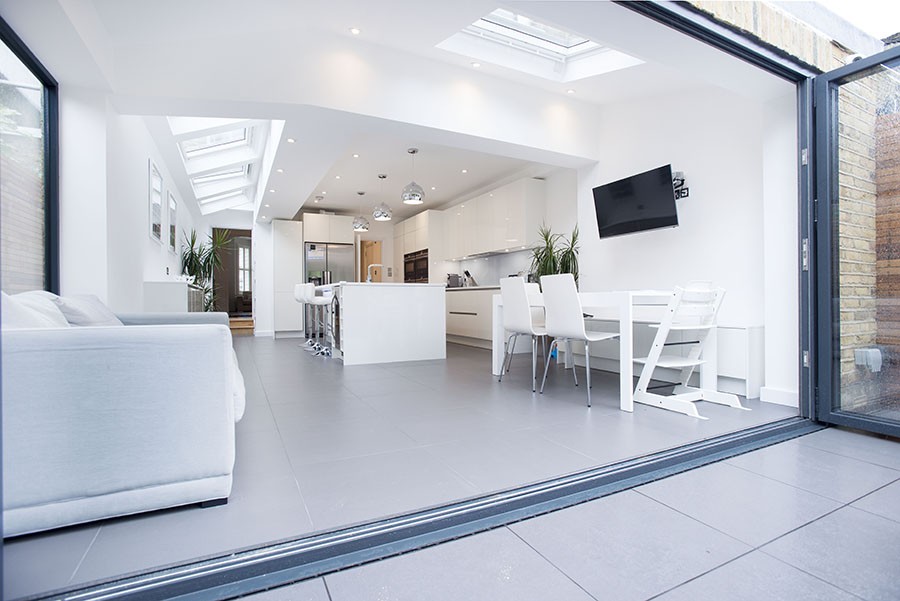 Bring the Outside In
When designing a home extension, we advise clients to opt for glass doors, be that French Doors, Crittal Doors or modern bi-folds, fitted with a running track which is recessed into the floor. The glass makes for a wonderful boundary between the inside and out. To go a step further and really blur the boundaries between the garden and living space, it is a good idea to select a garden floor surface of a similar style, shape and colour to the indoor flooring.
Realising these benefits to extending may give you the little nudge you need to get started on your project. We are here to help every step of the way, and will explain each step so you have a good idea of what to expect and when. If you would like to begin your own project, get in touch with our team today on 020 7495 6561.