The shape and style of your extension will make such a difference on your daily activity, so it's important you revolve your design around you. It's important to think about practicality when you design your home; it's no use having a kitchen that is beautiful to look at but a pain to use.
To create a personalised feel, think about how the space will best work for you, both in terms of design and function. What do you want to achieve? Do you want a large dining area to sit your two kids and husband? Do you want a comfortable living space to entertain? Every answer will direct you to a different design solution, and we are here to help you every step of the way.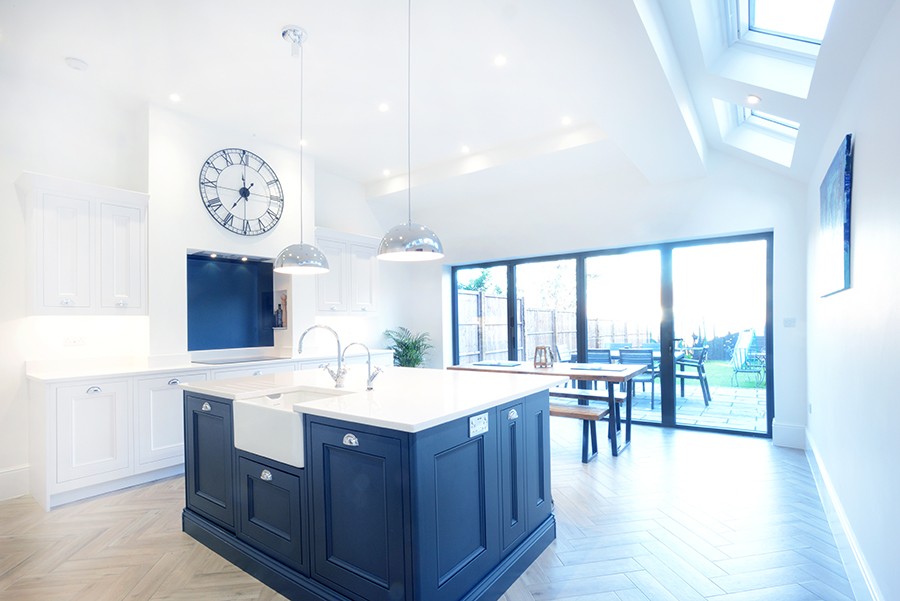 Fixed Room Arrangements
Fixed items are very important to get right, as they are harder to change at a later stage. This includes windows, doors and other fixed elements such as your kitchen. The most common area to put your kitchen in a Victorian terrace is in the middle, between the front room and extended area. Having your kitchen in the middle of the ground floor gives you a central cooking space, with a viewpoint between your living and dining areas. This is an excellent design if you have kids running around the house. During the Design Phase, we detail all of the cupboards and kitchen items within the floorplan, so you can visualise the layout at an early stage. This helps to develop your extension design as you can begin to picture the functionality of the different areas.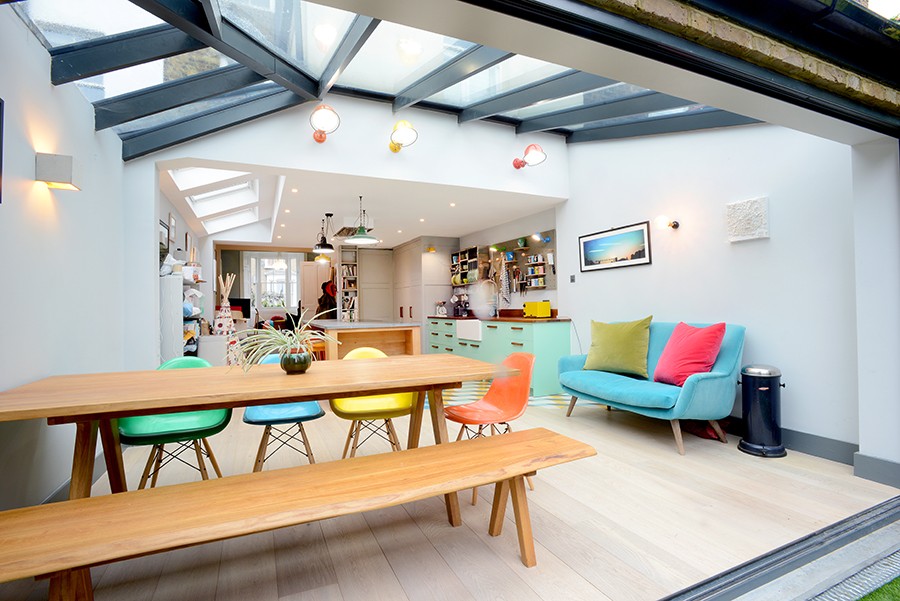 Flexible Room Arrangements
The dining and living areas tend to be more flexible and can be altered more easily by rearranging your furniture. However, designing for these spaces should not be overlooked at an early stage, as you might want specific items within the envelope of your extension. Our client in Highbury wanted to frame their dining table by placing an architectural roof light directly over the table, which illuminates the area with natural light.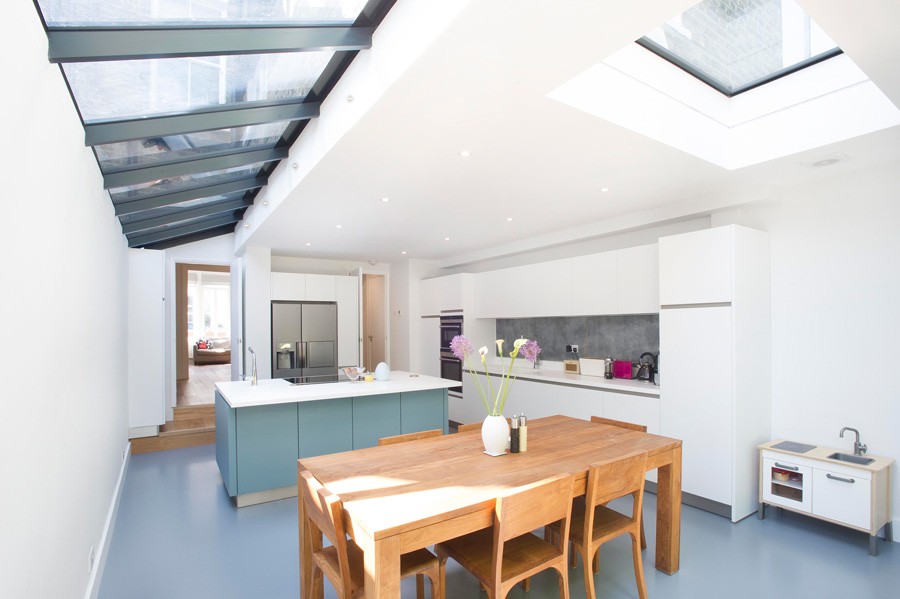 The living space sometimes is better placed in a darker area of your new extension to make the area feel cosier. This also offers more privacy as you're not in the direct line of site from large windows and glass doors.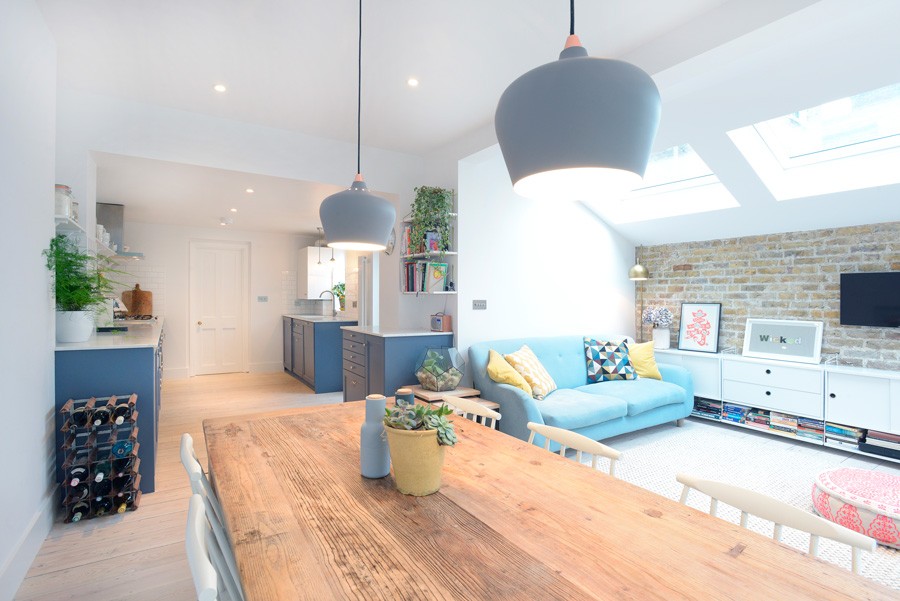 Small Details that Matter
Once you have decided on your 'zones', you can focus on the details of each component. The colour and texture of the fixtures and fittings can make all the difference to the way your new extension feels. In darker spaces, opt for lighter, reflective materials to maximise the reflection of light. You can get away with darker colours in lighter areas but be sure to use lighter elements to bounce light into the darker corners of your extension.
Take a look through our gallery for inspiration on layout designs and internal finishes.
Case Study
Check out our project in Lewisham where the client opted for an L-shaped kitchen with a breakfast bar. Pendant light fittings introduce some character into the space while also offering some practical use. These lights work particularly well over a dining space or living area to give it some definition within the open plan room.
If you would like some help on the smaller features, we offer a fantastic Interior Design service. Here is a 3D visual we recently did for a client in SE23.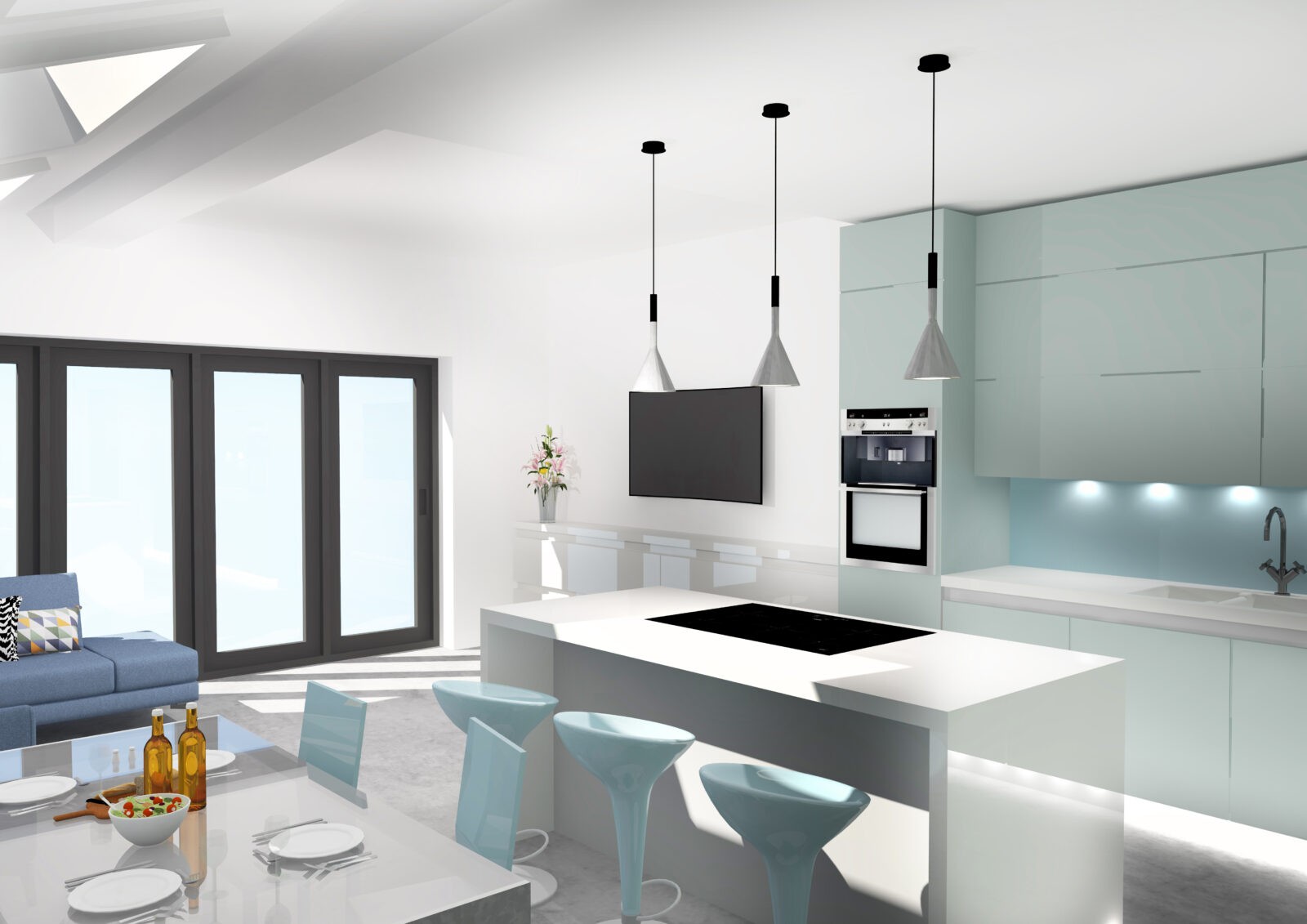 To talk more about how to personalise your dream extension, call us to find out more today on 0207 495 6561 or email hello@buildteam.com