When it comes to designing your extension there are lots of factors to consider; all of which impact the options available to you. For example, designing a home extension to a ground floor flat is very different the design for a full house. One of the main reasons is due to space and what you want to prioritise – do you want an extra bedroom? An extra bathroom? Or perhaps a larger kitchen and living area? Our Design Team work with you to determine what you want to achieve from your home extension and the best way to go about doing it.
Courtyards are very popular with Ground Floor Flats, mainly because you'll probably need one if you want a two bed flat. For the council (and estate agents) to recognise a 'bedroom' there must be natural light and ventilation to the room. A very common design within flats is to have the front room (typically the living room) as the master bedroom, and to tuck the second bedroom away next to that (in that 'middle room'). That will leave the space towards the rear free for your living, dining and kitchen area.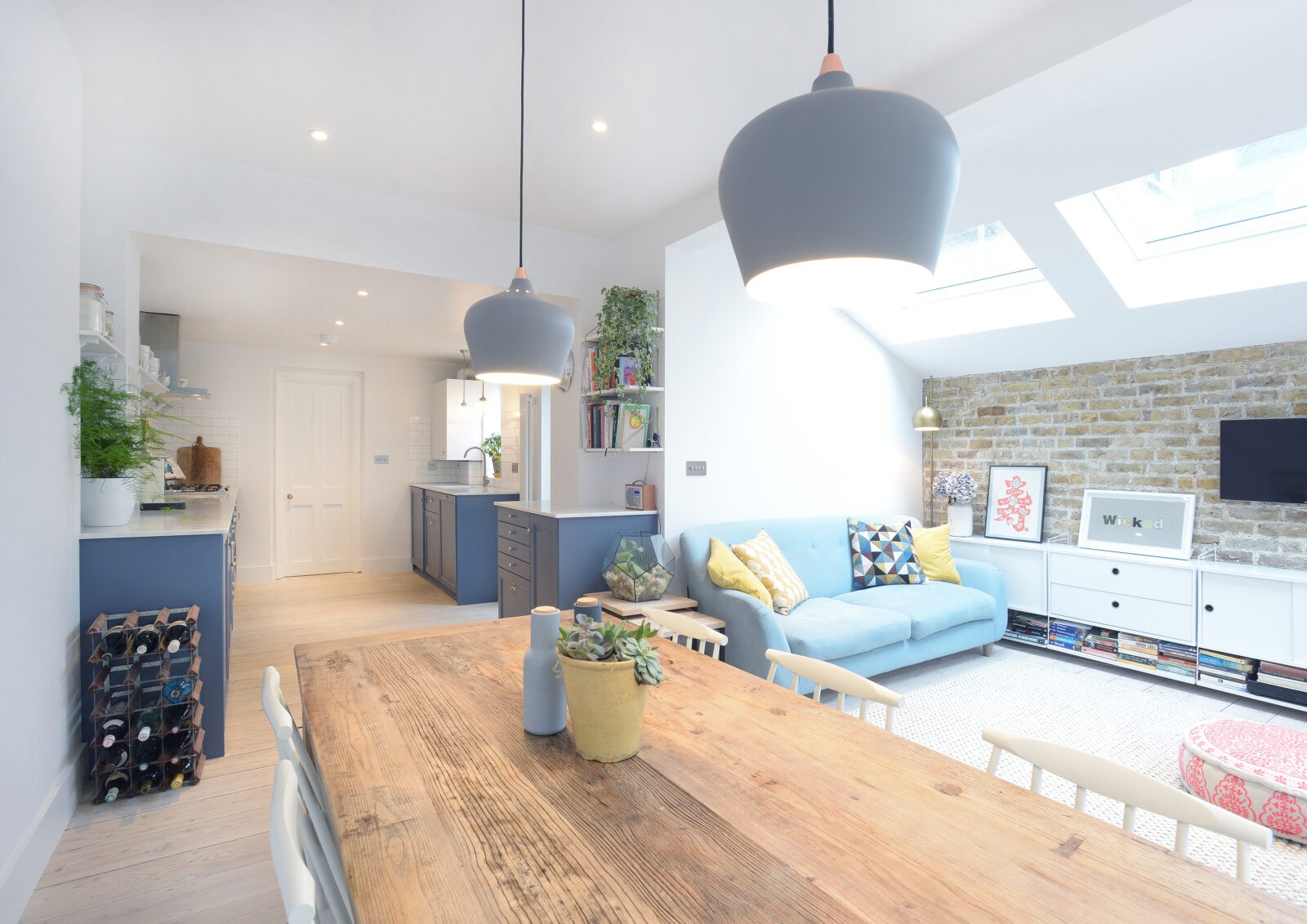 Opting for a courtyard is great for both increasing your natural light potential and adding that contemporary 'wow' factor. It's great for entertaining and with some well thought out lighting, it can be a warm, inviting space all year round.
Take our project in Lambeth as an example. In the photograph below, you can see a window at the back of the kitchen. This looks out on to a small courtyard (1.5 meters deep), which also has a window to the bathroom and double doors leading to the bedroom, allowing plenty of light and fresh air into the rooms from all sides.

Courtyards are also a useful tool for getting planning approved for your project. Local Council's view courtyards as less imposing on the neighbouring property, as you're reducing that 'tunnel' look. Courtyards also help meet guidelines on external space provision for new flats and garden retention in existing flats.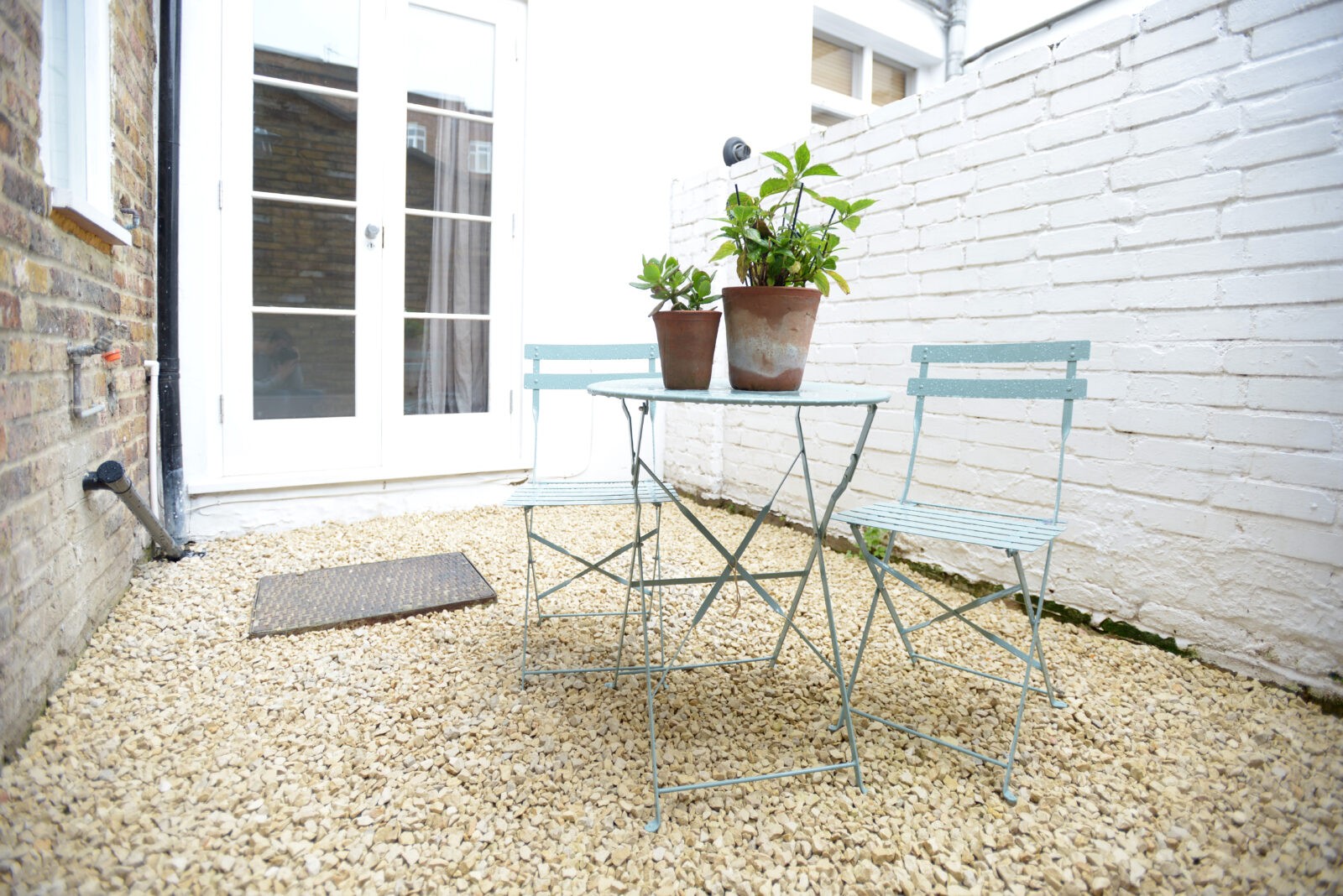 Apart from the practical elements, courtyards can also be a lovely feature! Our clients in Stroud Green (N4) chose to increase the size of their courtyard to 3.5 meters and are now able to use it as an alfresco dining space. This is a great idea if you want a quiet and private space to dine in rather than the openness of the garden area which may be overlooked.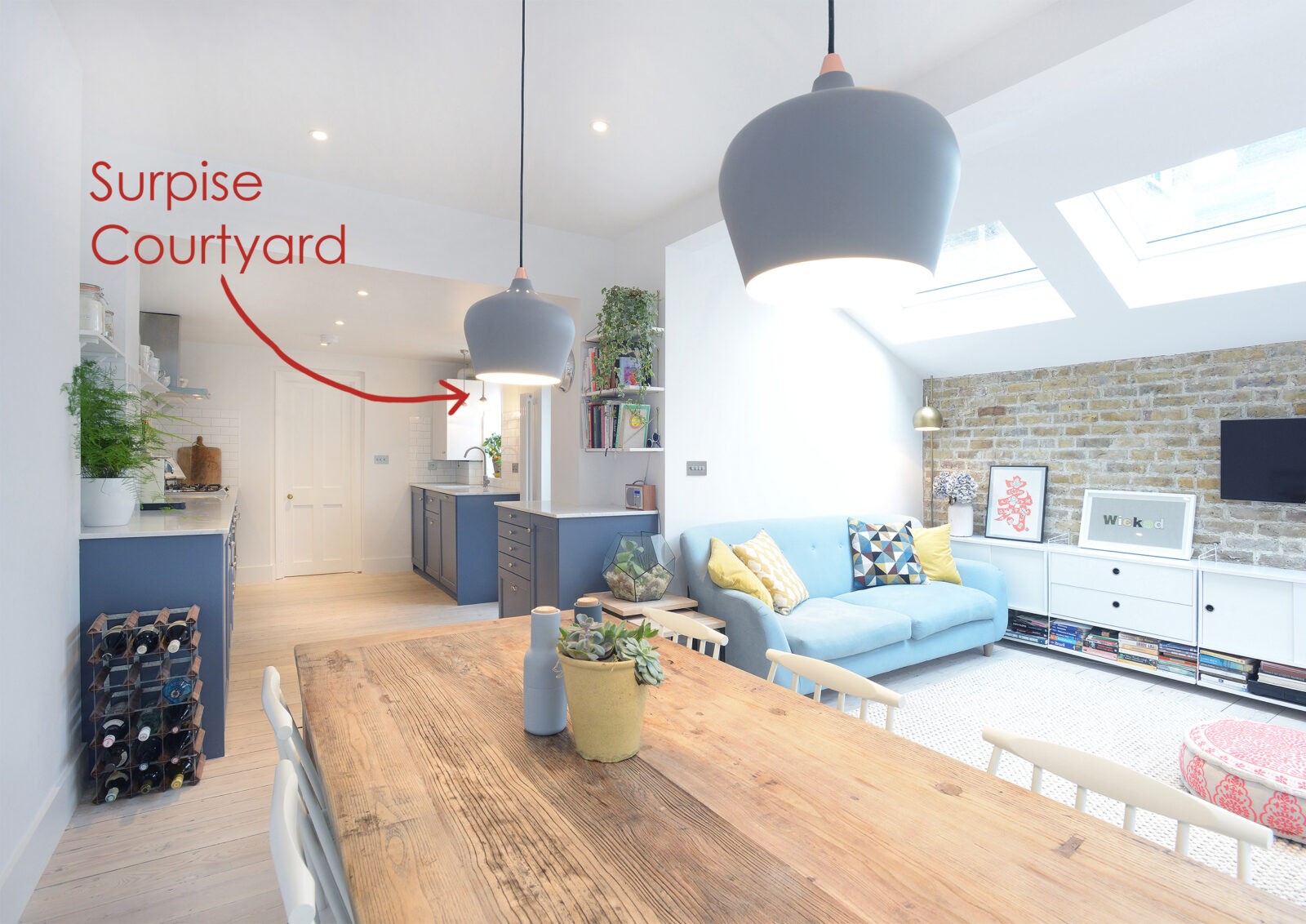 Give us a call on 0207 495 6561 to book your site visit and start your own project!