Having a WC on your ground floor is not only convenient, but it can increase your property value by about £10,000. One question that our clients frequently ask is how they can incorporate a WC into their design, without detracting from the extended space. The last thing you want to do is gain lots of valuable space and then give it all up. There are loads of ways to incorporate a WC into your design, and with some clever designs, you'll see that they don't take up as much room as you might initially think.
We're going to talk you through three of the most popular designs which incorporate a WC. Remember, our Design Team design completely around you – there are hundreds of design options which might be better suited to you, and our Design Team would love to offer their advice if you're unsure.
Under the Stairs
One option is placing your WC underneath your staircase. If you currently have access to your cellar via this route, that's not a problem and a WC can still very much be incorporated. This option is fantastic for floor space as it's tucked out of the way. One disadvantage to this option is it can't always be feasible and is dependent on the space available. The head height can also pose an issue and in some cases the ceiling will be at an angle. That being said, in the right house this can be a cosy yet surprisingly spacious WC. Our client in Haringey incorporated the WC underneath her stairs, and we still managed to install a beautiful feature sink within the room.

Behind your Kitchen
If you want a little more space within your bathroom, you can incorporate a more spacious room behind your kitchen. Our clients in Peckham wanted to incorporate a shower within their ground floor bathroom, as well as a utility area. To make efficient use out of the available space, our Design Team felt that it was best to combine the utility and bathroom area, so it creates a kind of T shape. The disadvantage of this design option is that it takes a small chunk out of your extension to house this alternative function, thus giving you less space for your kitchen.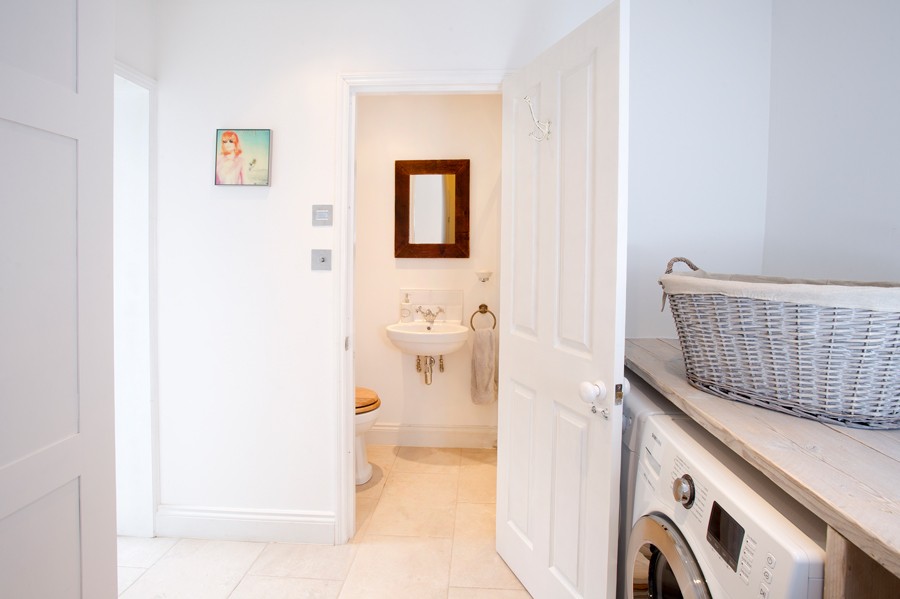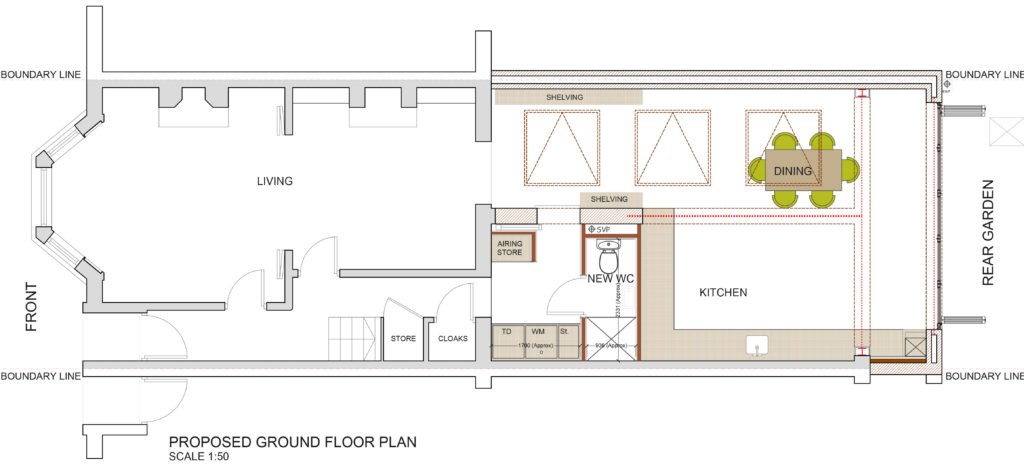 The Alternative Option
Our client in Tooting really wanted a downstairs WC, but they didn't want to interrupt the flow between their kitchen, living and dining area.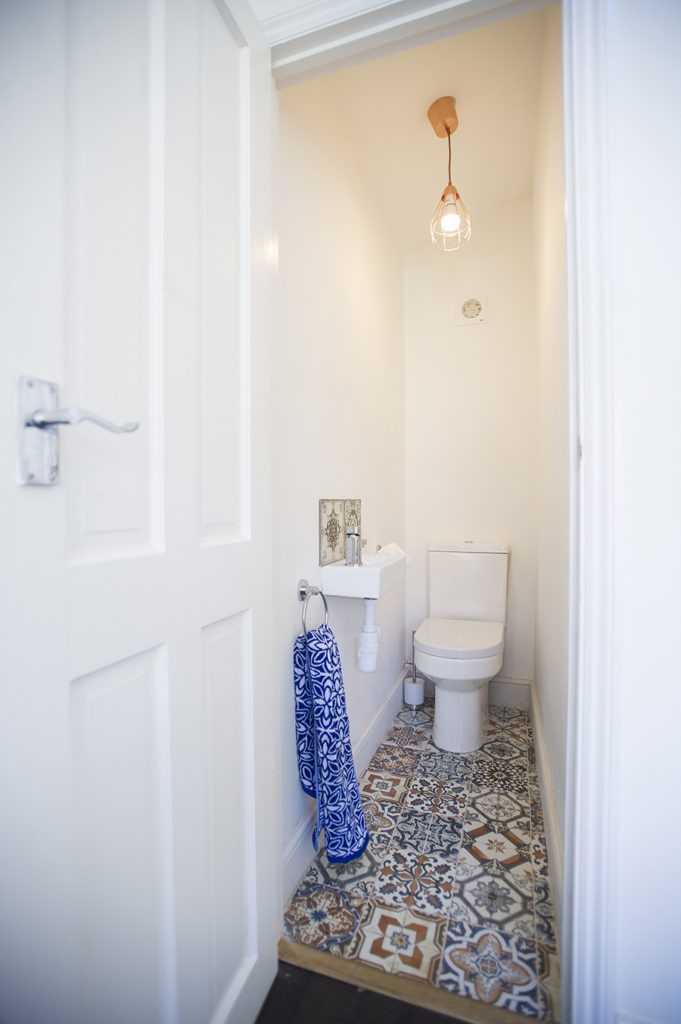 Our Design Team had a genius idea, and suggested we house the WC in a small, narrow space within the extended area. This area would've been awkward to use as an alternative function, and suited a WC perfectly.
For more information, contact our Design Team today on 0207 495 6561 or email us at hello@buildteam.com.