If you're planning a home extension, it's safe to say that space is at the forefront of your objective. It is important to seek professional advice from your designer and think carefully about your design to ensure that your new space meets your requirements and uses space in the most efficient way. Space is money in property, especially in London – so here are some helpful options and tips to ensure you don't waste any!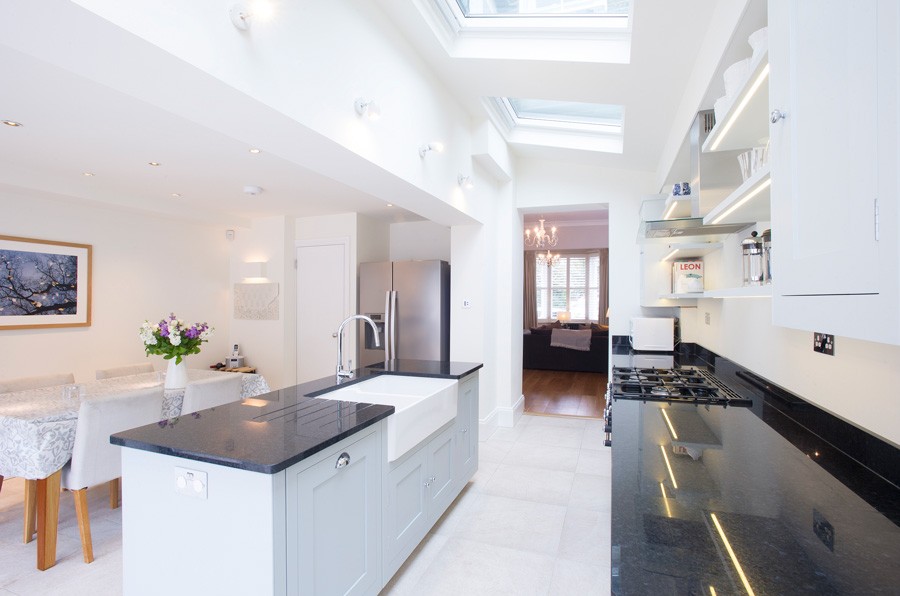 Side Return Extension
The typical Victorian Terrace side return space is generally very small – typically measuring just 2 x 6 metres. Apart from being useful for storing wheelie bins, they're essentially dead space begging to be incorporated into the home. Although a side return extension may seem to add just a small amount of new space, it's not really the space that counts here. Instead, it's more about incorporating the new space to the original inside area and how you go about designing the new space as a whole. By opening up the small, narrow corridors of a typical Victorian terrace to create an open plan environment, you're naturally maximising your space. A side return extension is one of the best home renovations for those who love to cook, socialise, and spend time relaxing in their kitchen and dining areas.
Rear Kitchen Extension
Extending the kitchen outwards, towards the rear of the property, is one of the best home extensions for growing families. By bringing the kitchen out to meet the main part of the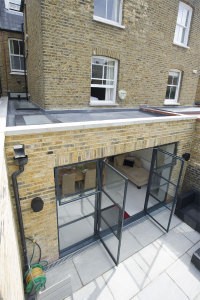 garden, you're instantly making the garden more accessible and welcoming – enabling this space to be used more frequently. It's recommended you opt for bi-fold doors for a kitchen extension which create a seamless join between the indoor and outdoor spaces. With a good kitchen extension, when the doors are open, it should be difficult to tell where the kitchen ends and the garden begins!
If you're planning a side return extension or designing a kitchen extension, think about whether a wraparound extension would better suit your needs. By combining a side return extension with a rear kitchen extension, you can make use of both the extra room to the side, and an additional 3 or 4 metres to the back of the property which will completely transform your kitchen and living area.
Double Storey Extension
Double storey extensions are a new trend that can give you a lot of extra space. Unlike other types of home extension that build upon the space you already have, this adds completely new rooms to your home – ideal for growing families. If you need an extra bedroom for a new member of the family, it may be more cost effective to build upwards and create a double storey home extension than move to a new property. Remember – don't move, improve!
Loft Conversion

Unless you're very organised and have your belongings neatly stored away in your loft, chances are you're not making the most of the available space. The advantage of a loft conversion is that it can be used however you want. With a bit of planning and some built-in storage, for example, you'll find that you have more space to keep your belongings. It is very common to use this space as an extra bedroom or bathroom. A loft conversion costs £35,000 on average, but could add 20% to the value of your home.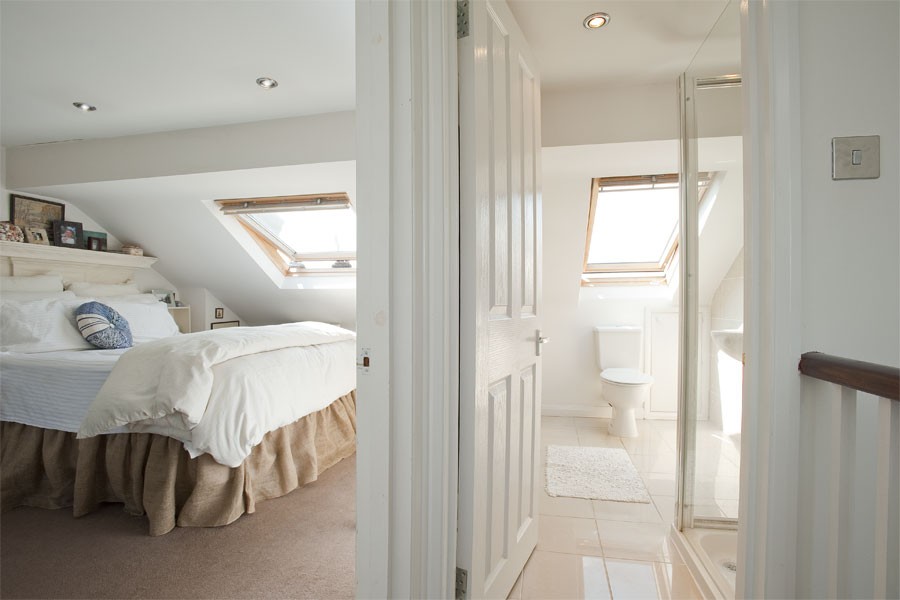 Basement Conversion
The advantage of a basement conversion is that it can be as simple or as complex as you like – you can make the design adapt to both your preferences and your budget. A basic basement conversion provides additional storage, allowing you to unclutter your home to make better use of the space upstairs. A full basement conversion, where the floor is lowered to create greater depth, is quite similar to a loft conversion in that it can providing a whole new room such as a playroom, study or even a gym!