Most of us would agree that we want more space in our homes, whether it is for more bedrooms, storage or more living space.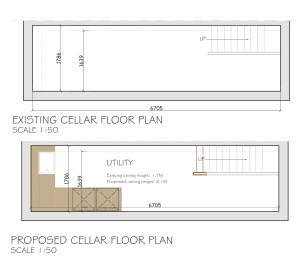 A cellar conversion is one way to make use of a redundant space you may have available; turning it into something which can be useful and improve the practicality of your home.
There are different ways you can convert a cellar into a useable space. When deciding on which option is best for you it is a good idea to consider what you want to use the space for, and how much you want to spend, as each option will require different levels of work, complexity and investment.
BUDGET: Create a dry storage space
One way to make use of your cellar space, which requires the minimum cost and complexity, is to simply convert it into a dry and useable area. This would require applying a waterproof render to the walls to ensure the environment is damp proofed. This creates a practical space which can be used for storage purposes, which can help to declutter your home and create more storage. On average tanking the cellar in this manner would cost around £7,500 + VAT and take 2-3 weeks to complete.
MID-RANGE: Dig down to increase ceiling height
In some cellar spaces there may not be adequate headroom, so you will be unable to stand up comfortably in the area. In this case you may want to dig down to reduce the floor level, and in doing so create a more useable, practical space. There are, however, some important considerations here. Firstly, it is important to employ a qualified structural engineer to assess the depth of the existing foundation – as digging down may undermine the existing foundation and therefore a special foundation design or localised underpinning may be required. This is increased both the cost and complexity from a Party Wall perspective. Secondly, excavation works of this nature can be costly and time-consuming and it is important to weigh this up against the relative gain.
Our build in Clapham, SW4 is an example of a space where we have reduced the floor level to increase headroom in order to create a practical and useable area in the form of a wine cellar.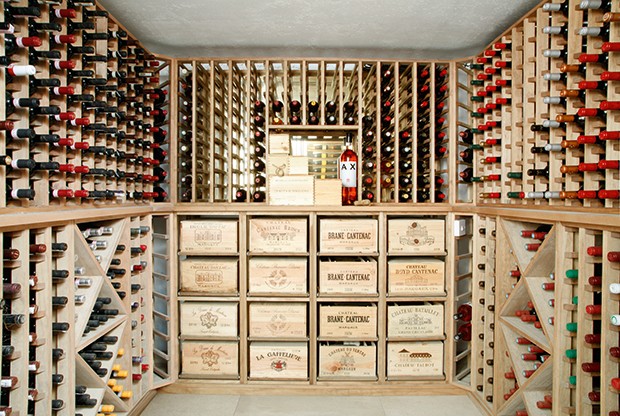 PREMIUM: Full basement conversion
Finally, the most complex and time consuming conversion would be a full basement conversion. This entails the conversion of your existing cellar void and the excavation of the earth between the front and rear reception rooms. Making this investment can be worthwhile if your requirement is for a full useable room which can be used as a playroom, study or entertainment room. This type of conversion typically costs around £2,000 +VAT per square meter to create the structural shell and takes around 16-20 weeks to complete.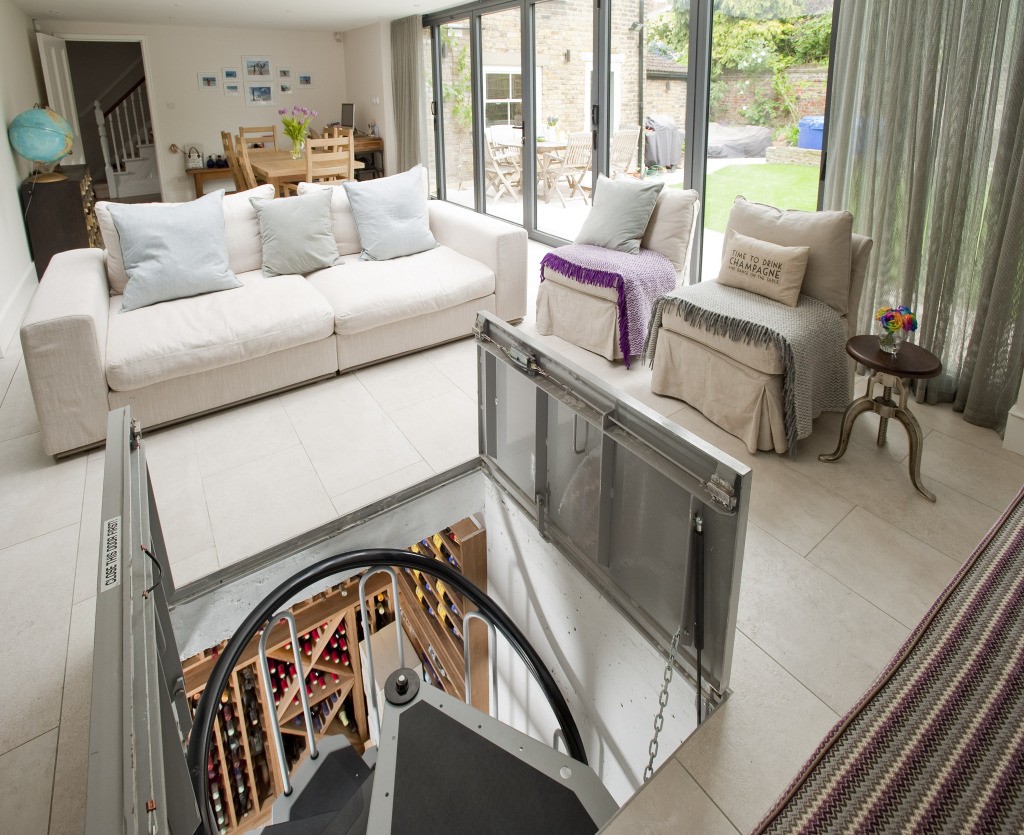 When thinking about which conversion you would prefer, it is important to consider the cost of the conversion versus the value it would add to your home. Many suburban areas will have a ceiling value for the location; and no matter what improvements are made it can be difficult to exceed the maximum value. In our experience for homes outside of prime Central London, a complete cellar conversion may not offer a worthwhile return on investment. Based on this, most of our clients tend to use a cellar conversion as storage space, opting instead for a loft conversion if they want more bedroom space or a side return extension to increase the size of living areas.