When you're designing your Extension, it's important to think about what you want to gain from the space. This will vary depending on your day to day lifestyle; however one factor that repeatedly arises with all of our clients is Light. When we say light, your instinct will be to think of natural sunlight. Creating an extension is the perfect opportunity to incorporate lots of the modern day features such as Velux Windows and Bi-Fold Doors, which help natural light to penetrate into the home. While natural light is fabulous, it's important not to forget about your artificial lighting – the sun does set after all!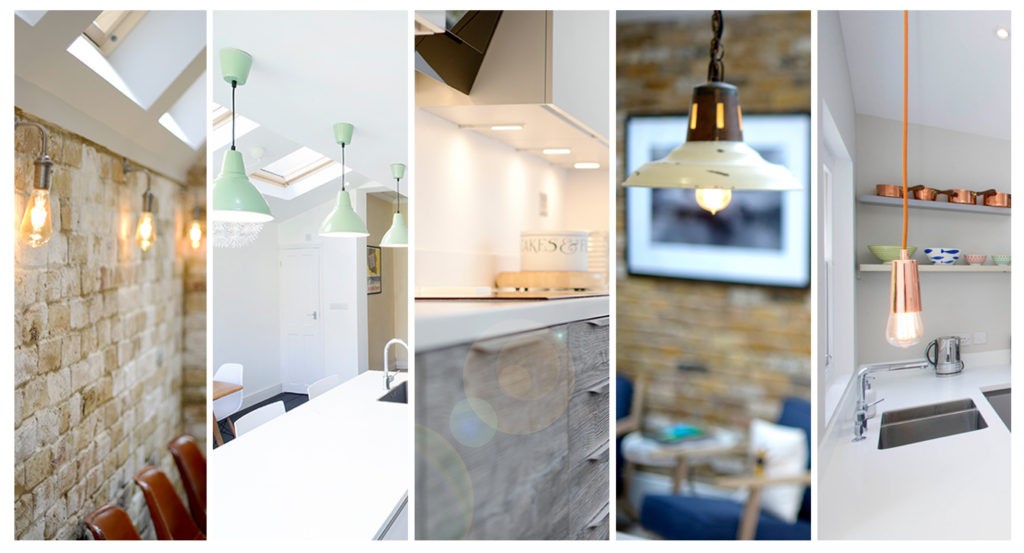 We offer a fantastic Interior Design Service which we offer as a Bolt-On to our Design Phase. Our Design Team have tons of experience and knowledge which they are desperate to share. We want to help our clients make the most of the space they have available, and we would love to offer advice on Artificial Lighting and what will work best for you and style.
We thought we would run you through two of our most popular options; if you have any questions at all, or would like to learn more about our Interior Design Service, get in touch with our Design Team today.
Pendant Lighting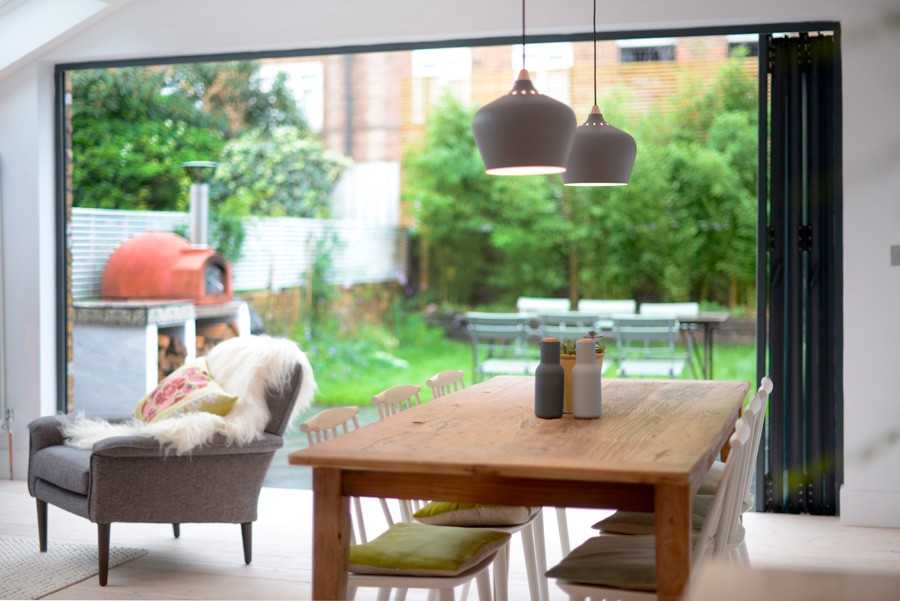 The most common light used in the home is the pendant light; this versatile solution comes in an endless variety of sizes, colours and styles. Pendant lights typically hang from the centre of your room, and you'll very likely have some throughout your home already. A more modern day solution which has taken trend recently is to focus your pendent lights over specific areas of the room that hold a certain function. For example focusing low hanging pendent lights over a kitchen island or counter, or a dining table can help to establish a 'zone', and they look fantastic.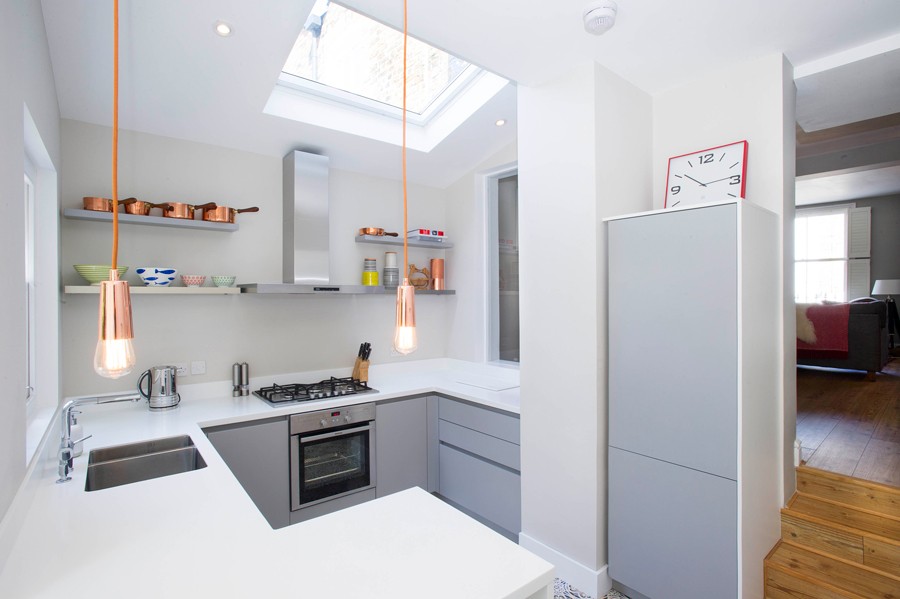 Take a look at our projects in Stroud Green and Battersea, who perfectly demonstrate some of the ways low handing pendant lights can be used to create zones.
Pendant lights can become a focal part of your room, particularly if you choose to have bright colours. Our clients in Haringey and Tooting have chosen a different colour for their pendant lights, which draw your attention right away.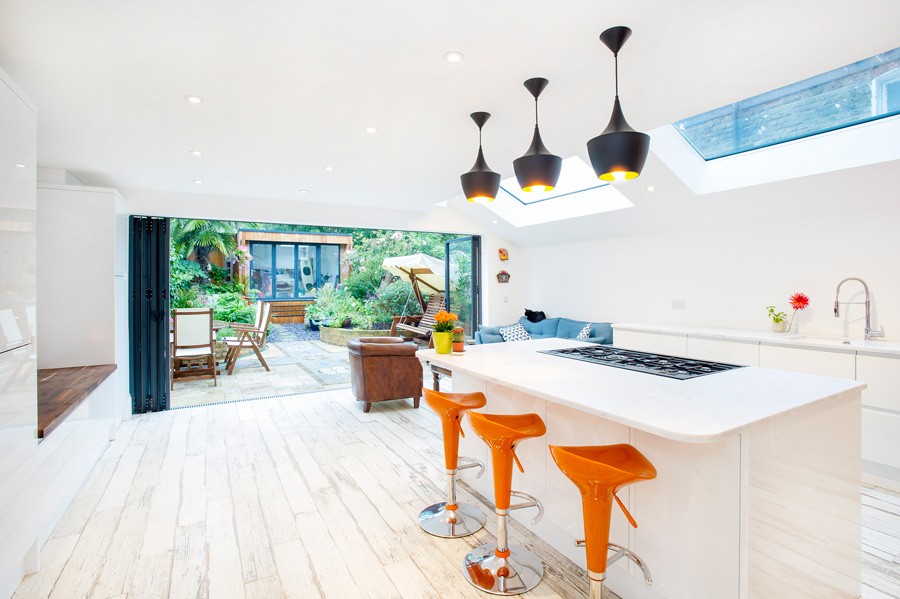 Spotlights
While pendant lights look fabulous, they are not the most effective light at lighting up a room. The finished room size you'll be left with after extending will likely be quite substantial particularly if you're going open plan, and it's important you have enough light to fill the room without it becoming overwhelming. Spotlights are often used alongside other lighting, such as pendant lighting, as they are subtle and effective at distributing light.
Spotlights are not just there for their practicality, and they can create stunning effects as feature lights too. Recessing them underneath kitchen cupboards or cabinets looks fantastic, as they create a modern glow around your kitchen.