There are two important design considerations that we encourage all of our clients to think about during the Design Process. The first is the obvious one; the 'shell', which is anything to do with the structure of the extension (ie. windows / doors / chimney removals). The second is the 'interior design' – which is much more important than you might think!
During the Design Process, many of our clients assume that the interior stuff is miles away, and they can worry about it later. To ensure you make the most out of your final design, we encourage all of our clients to think about the final touches at the very beginning, as we feel the interior of your extension is important to help shape your 'shell' design.
Let's look at an example, which our project in N4 demonstrates perfectly. Our client has chosen to add a rooflight directly above their dining room table, which creates a halo of light around their table. Using skylights or rooflights as features above functional spaces is a fantastic way to create a subtle divide between open-plan living, as it helps to create zones which separate spaces with light.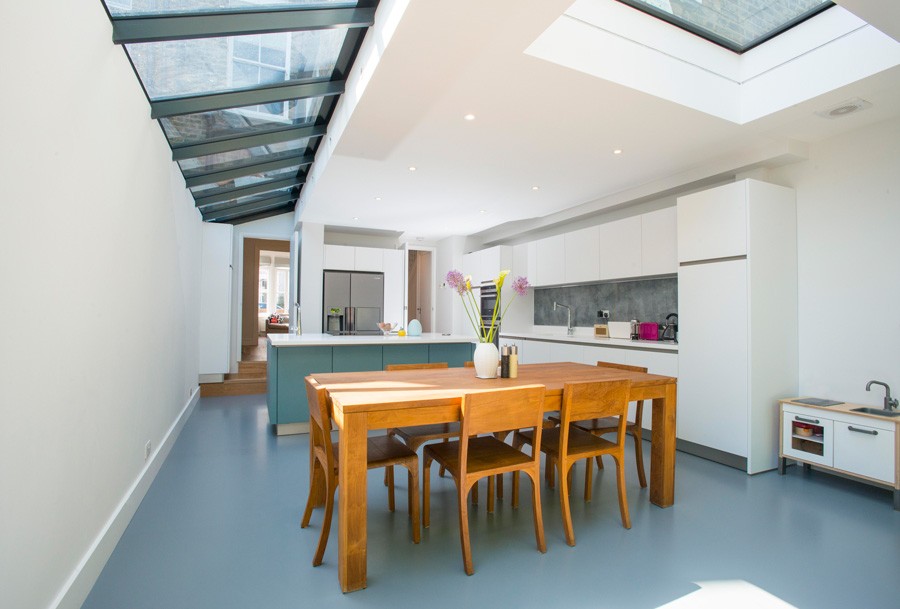 We've explained some of the most common interior design questions below:
Exposed Brick
This is one you have to think about early on, as it's important to know for the structural engineering of the project, so we can avoid running steel beams along the wall. The popularity of exposed brick has sky rocketed in the last couple of years, and homeowners are enjoying the rustic, warm décor exposed brick offers. If you are looking for a statement feature that embodies plenty of character then exposed brick is the way to go.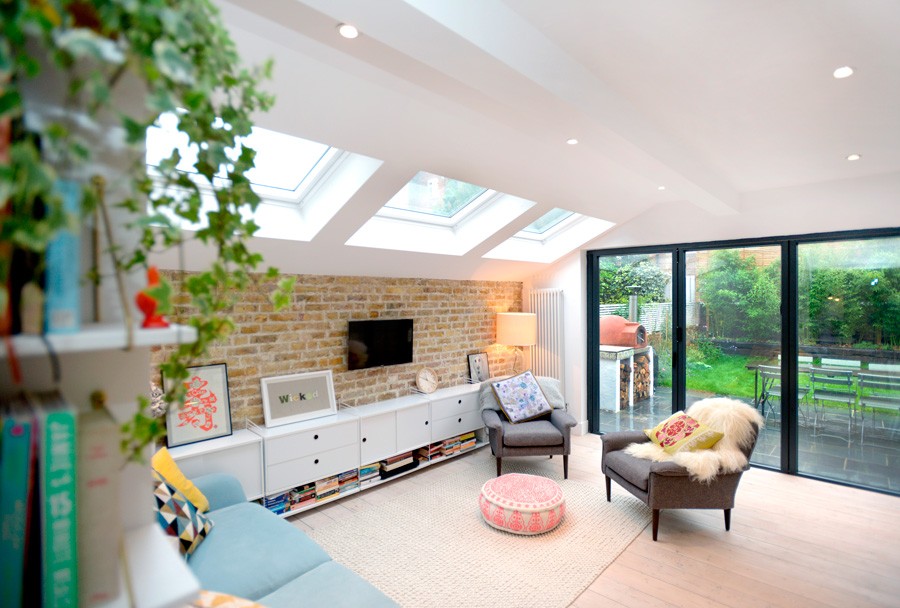 Colour Pop
Pale, neutral colours are great for covering large spaces, and helps keep the space looking bright and fresh. It's still important to add splashes of colour, and adding small pops of colour could help brighten up the space and keep it looking homely. You can apply this with chairs, stools, splashbacks, knobs & handles, pendant lights (the list is never ending). Even if you think something might seem insignificant, you would be surprised what a small bit of colour can do and it can have a big impact on the atmosphere of your space. Our projects in Haringey and Tooting demonstrate the colour pop by using brightly coloured chairs and pendent lights.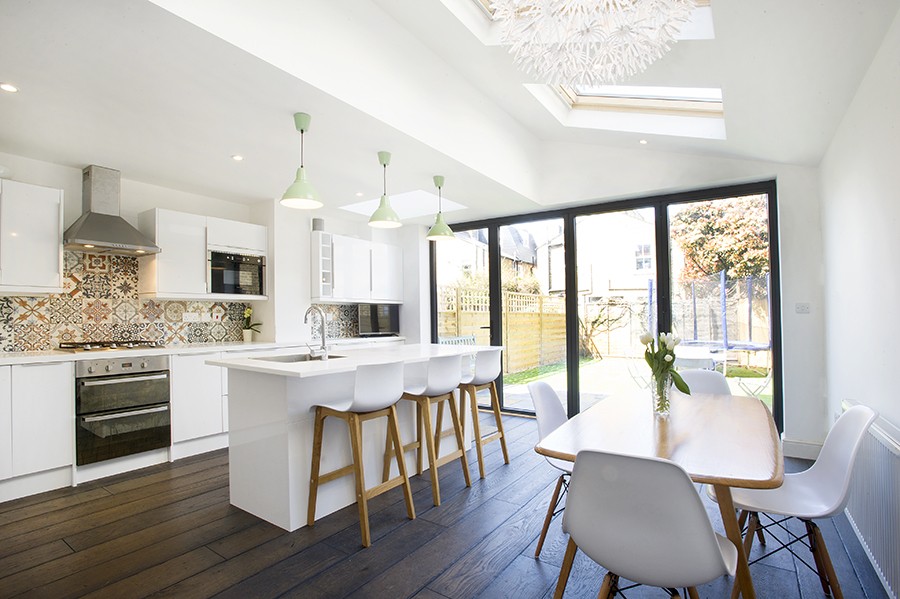 Chimney Breast
Lots of our clients explore the option of removing their chimneys, as they're keen to have a smooth, uninterrupted wall. Awkwardly placed nib walls, support posts, and chimney breast in the middle of a room can feel like a problem but can be easily dealt with by highlighting the potential in the structural element. You could turn them into shelving or a frame around your stove, as our client in Camberwell, SE5 has chosen to do. Leaving chimneys in and making use of their traditional characteristics can be a fantastic option if you're wanting to keep costs down, as you'll avoid the additional steel which can be expensive.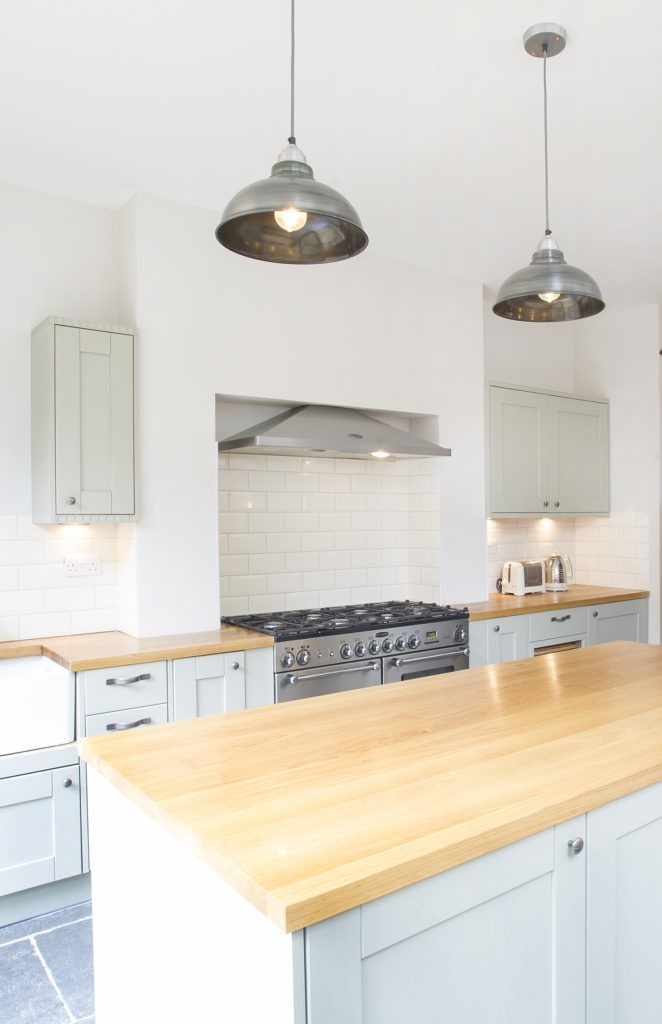 Open Shelving
Homeowners tend to lean towards the idea of hiding their possessions away from sight, but what you may not realise is that having open shelves can add a charming characteristic. It breaks up a constant run of units which can make your room feel bigger. The only downside is that you have to be tidy as everything is on display!
Mix and Match
There is a common misconception that your base cabinets and wall units should match in colour, however there's no reason as to why this has to be the case and mixing the colours can look fantastic. Having matching cabinets is simply a style preference, and mixing colours is a new trend that is slowly gaining popularity. The trick is keeping the shades to a minimum, usually no more than two colours. The next trick is ensuring they complement one another, and don't vary too much in tone.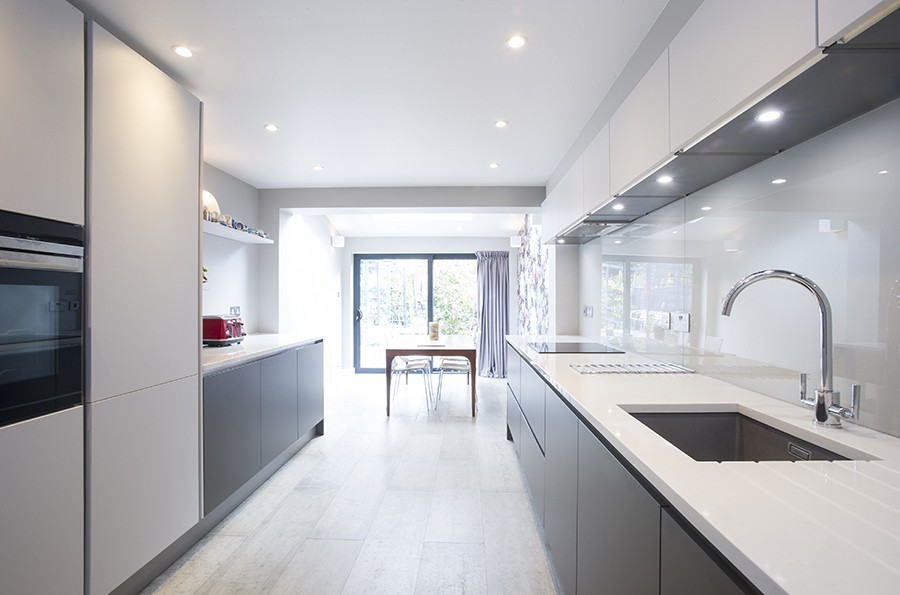 Tiles
Tiles are versatile, and come in all shapes and sizes, colours and textures. They can help create unity within or between rooms. Our client in Tooting, SW17 chose to have the same patterned tiles both in his kitchen and for the floor of his bathroom. With tiles, you can either create a quintessential English countryside or an exotic Moroccan vibe throughout your kitchen interior. They can offer subtle beauty, with intricate patterns and delicate detailing.
Our Design Team would be happy to offer assistance if you're thinking about extending, but aren't quite sure about what you want from the space. We also offer a fabulous Interior Design Service if you want more help on the finished Interior! Call us now on 0207 495 6561 or email us at hello@buildteam.com for more info.