When designing a rear extension the most common brief is usually to create open planning living, kitchen and dining space that opens out onto the garden. In a tradition Victorian terrace, of which there are many in London, the rear outrigger is used to create the new space while the original front reception rooms are retained as a more tradition living areas. However, the rear reception room, becomes slightly underused or used as a second corridor. Here are some of the most common options for the rear reception room.
---
Retain a formal dining room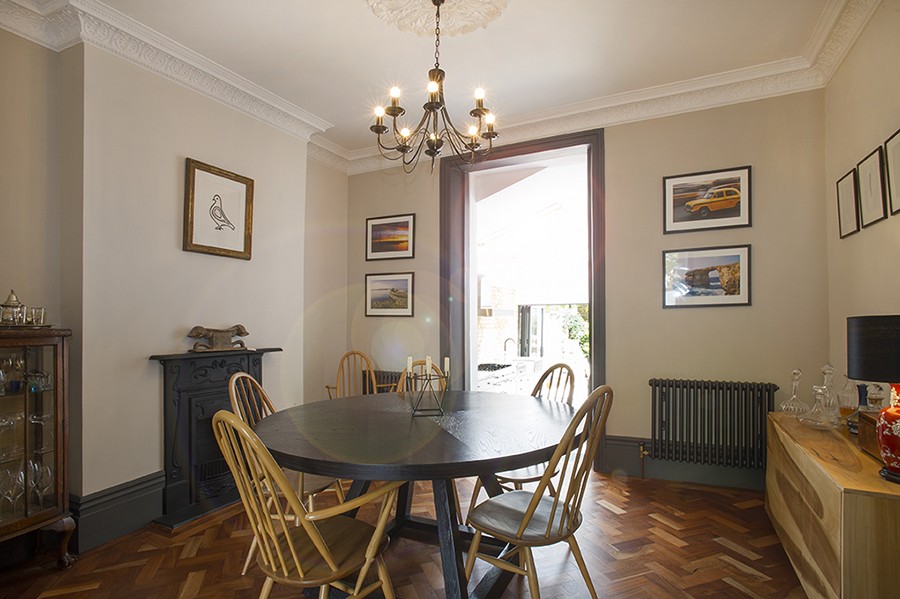 Dependant on the size of your extension or the way you live, retaining a formal seating area might be the options for you. If you can't fit a full dining table in the new kitchen or you host a lot of dinner parties then this is a great way to use the otherwise redundant room. It can open up onto the new kitchen with large doors or archway, like is seen in this SE15 project. A second sitting room is also a popular choice as it can be opened up more directly to your new entertaining space giving you a place to return to after dinner.
---
Games or Play Room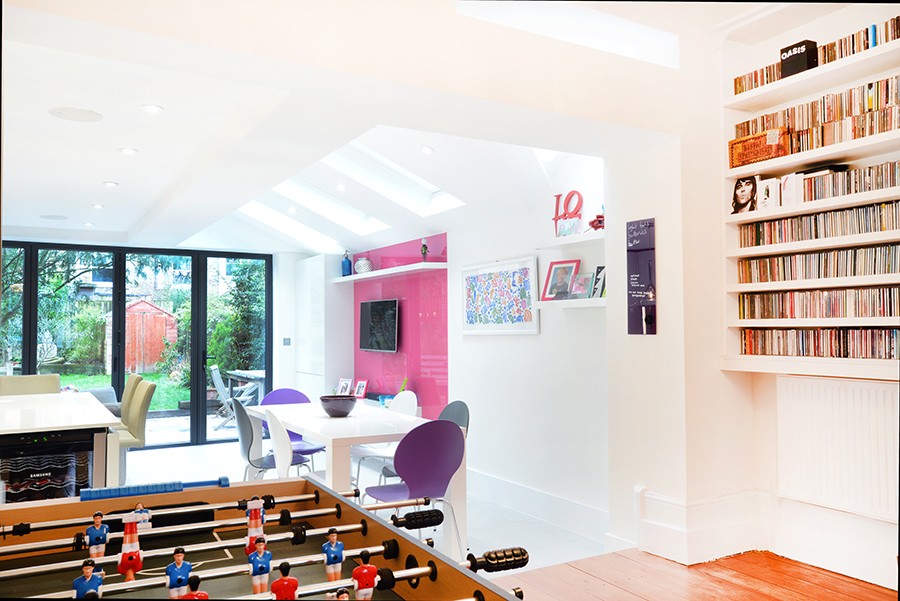 If you have young children, or even teenagers, and you want to keep their games and mess out the way of your fresh new extension, then a games room is a great way to give them their own part of the house (and contain all their mess). The space can be fully opened up to the extension, like seen in this project in N8, or can be closed off with doors to allow it be separate haven for the kids and their friends.
---
Divided it into service rooms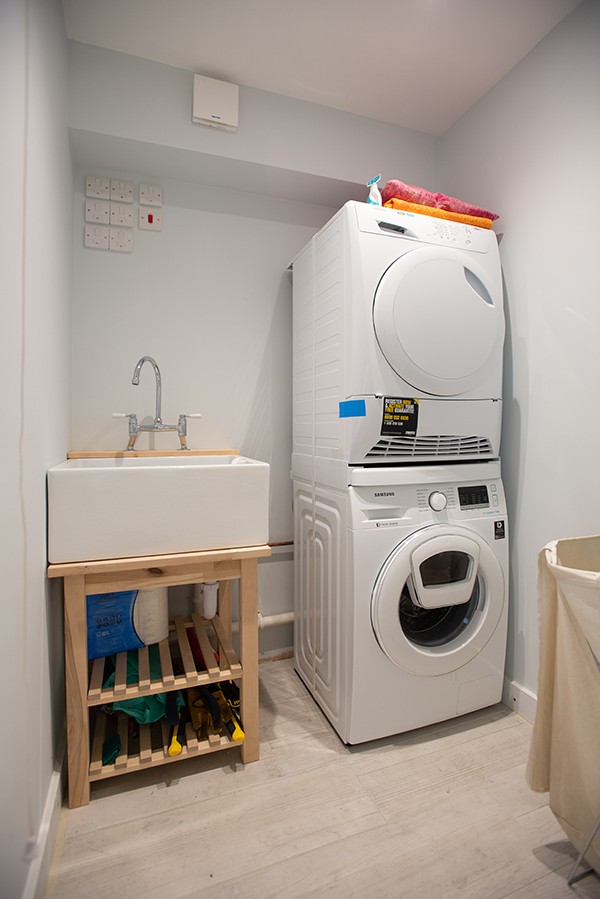 The desire to have downstairs bathrooms, a large utility room with laundry space and even walk in pantry is a growing trend in many extensions. However sometimes space and design doesn't allow for it to be within the new extended room. So, by dividing up and repurposing the existing rear reception room, you can neatly fit the service spaces in. Being able to have it accessed from the hallway and also linking it through into the extension means there are loads of options for configuration to make the space work for you. The added advantage being that you enlarged kitchen space is now free from service spaces.
---
Open it up to another room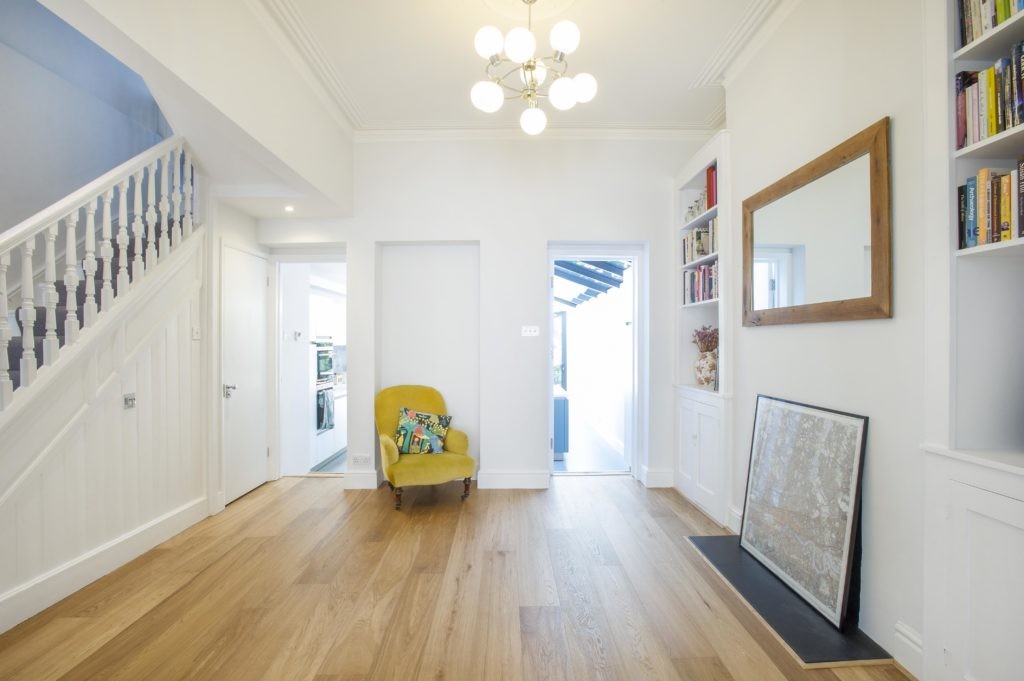 The alterations to your property don't have to stop with the new additions, taking out internal walls and reconfiguring the ground floor space means that you can completely redesign the way you use your home and live. Knocking together the main front reception room with the rear to create a large living space the whole family can enjoy or incorporating the rear reception room into the new kitchen extension can drastically alter the space. As seen here in this N5 project they have removed the walls to open the space up into the original hallway which create a bight open lobby which helps to connect all the rooms on the ground floor.
---
Create a snug, library or Music Room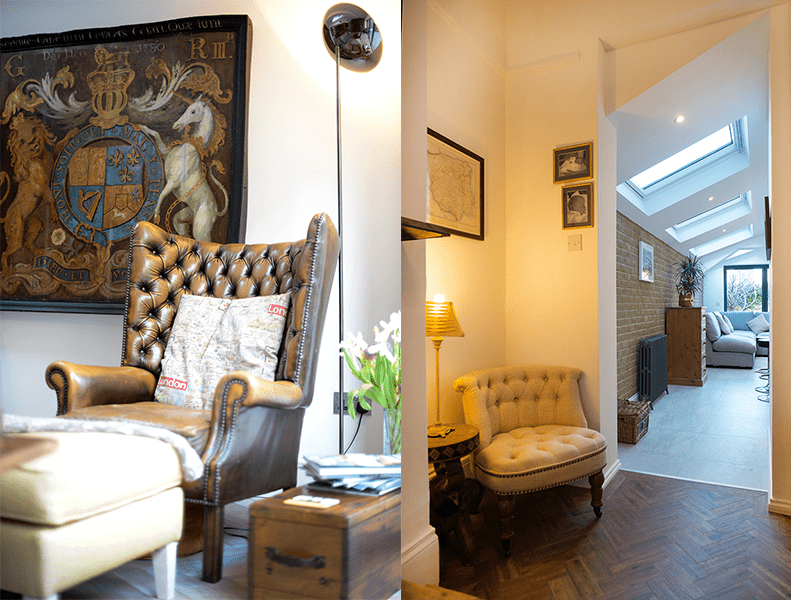 One of the most popular ideas we've seen is to create a cosy dedicated hobbies room, with space at a premium in London it's great to be able to have this extra room. It can be used to a create a home library, were you can settle into a nice arm chair with a good book, maybe you're a musical family and need a place to practice your array of instruments, or perhaps you are an avid sewer and would love to have your own well stocked haberdashery. Whatever your hobbies we love the idea that you can have a room in your house solely dedicated to relaxing and down time.
---
If you're looking to extend your property and create more space for living please contact our team by either calling us on 0207 495 6561 or email hello@buildteam.com and we'd be happy to help.