People often think that too much of anything can be a bad thing – but this isn't the case for natural light. Designing an extension that encourages natural light entry is crucial and there are plenty of ways to go about doing it; one of the most popular options is opting for a glass roof design.
A glass roof will increase the amount of natural light entering your home as it has more opportunity to penetrate and bounce around the room. A brighter extension often looks larger and can really affect the overall ambience of the room.
When it comes to designing your extension, you will find that every single option has advantages and disadvantages – a glass roof is higher maintenance and comes with a larger price tag, but they are beautiful and offer a delicacy that the alternatives can't.
Having an all glass roof is very versatile in terms of design and it can work with both pitched and flat roofs. We thought we would talk you through some of the most common glass roof designs.
Full Wraparound of glass
Our client in Stoke Newington (N16) wanted to maximise natural light so our Design Team suggested this wraparound design as well as three large Velux windows towards to the front of the property. This has created an absolutely stunning effect and means that no corner of this kitchen goes without natural light.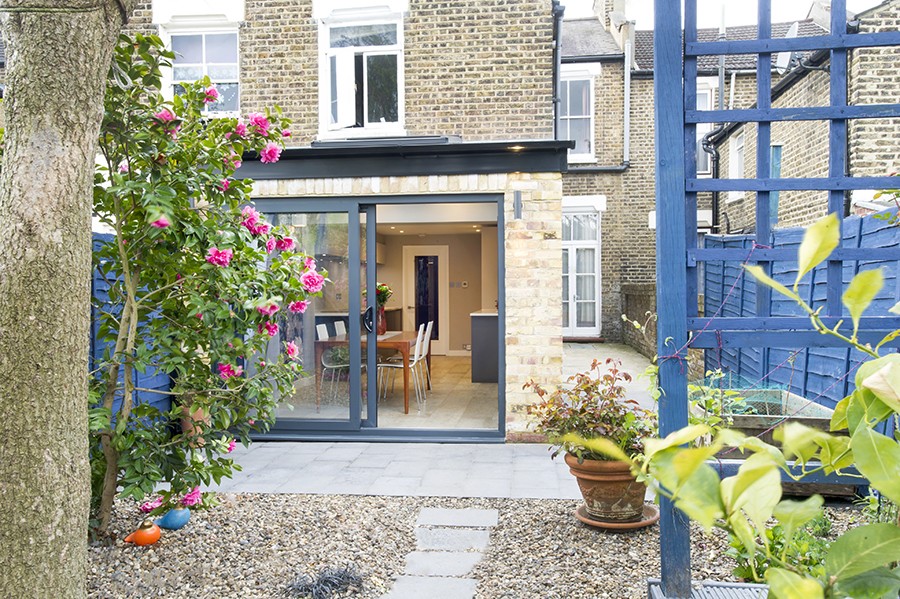 The design gives this home that 'wow' factor that no other roofing material would be able to rival. Not only will this brighten up your home, but it also gives you a visual connection to the outdoors, without having to leave your home!
All Glass Side Roof
If you love the idea of an all glass roof, but are working on a budget, a cheaper alternative is having a glass roof on the side of your extension. This is where the glazing runs along the side return of the extension, typically where the pitch would lie. This is a more cost effective option and you'll still get to enjoy the benefits of having natural light flood into your home.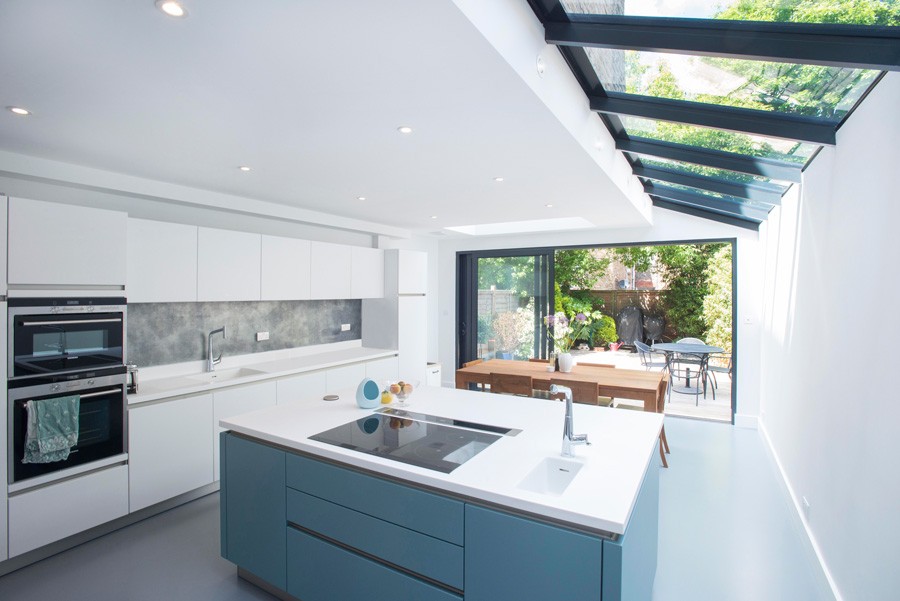 All Glass Side Return Extension
Lots of our clients don't want to extend to the rear, and they just want to fill in the side return space which sits to the left or right of their existing kitchen. For this option, adding a glass roof is highly effective in terms of letting natural light in and giving off of the illusion of more space. Our clients in East Dulwich went for this option and chose to put the glass on a strong pitch; this helps natural light to penetrate the room, and also offers more head height for the homeowners.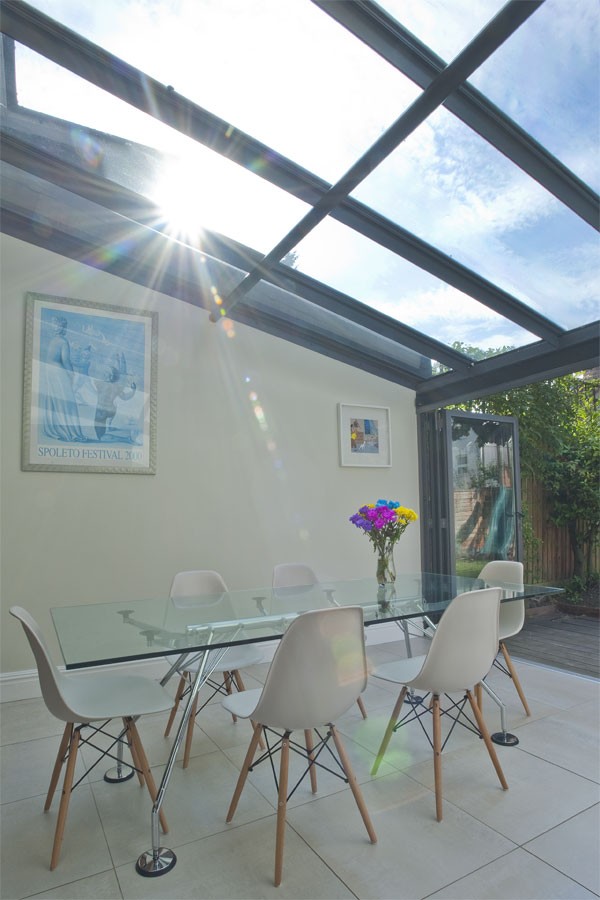 All Glass Flat Roofs
A design option which is certainly possible, but is not as common, is having an all glass flat roof. Although it will be an amazing feature to have as part of your extension, the maintenance and up keep is more time consuming compared to the above design options. Due to the flat roof design, the glass will collect dirt as there isn't a strong pitch for it to slide off.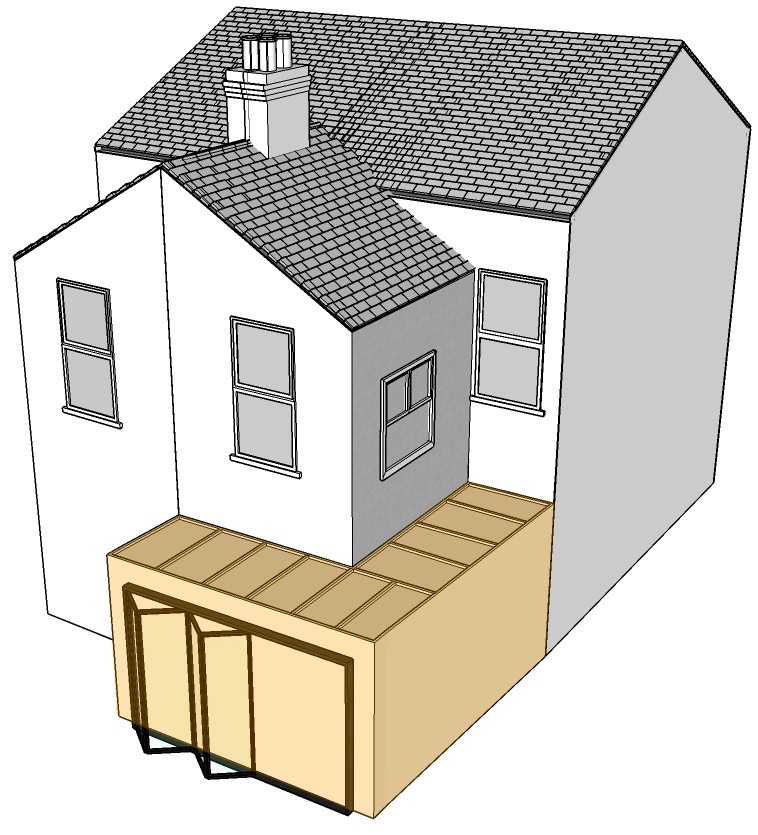 No matter what design you chose to go for, if you include an all glass roof, it will make the proposed structure appear lighter which will benefit the planning policy. If you would like to talk through your design scheme with a member of our Architectural Design Team, them please call us on 020 7495 6562 or email us at hello@buildteam.com.