Whether you intend to go large and invest in a lower ground floor, or keep it simple and go for a cellar conversion; there are loads of ways you can use this underground space. We thought we would share just some of the ideas and creations we have come up.
Cellars
Remember – Cellars are smaller and don't require natural light or ventilation so their functionality is more limited.
The Wine Cellar:
Lots of our clients are self-confessed wine enthusiasts; so wine cellars are becoming a popular talking point, particularly at our recent House Tours! These are not only fantastic for entertaining, but they make a handy investment because you can store and age your own bottles of wine.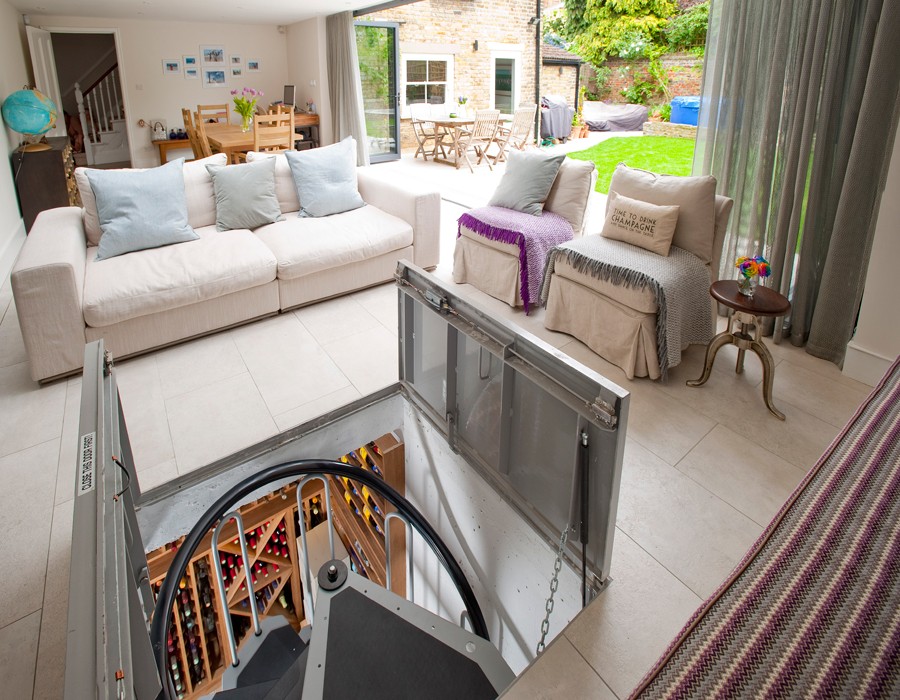 The WC Cellar:
There are countless advantages to having a WC on your ground floor, but it does require space and some of our clients don't want to detract from their ground floor configuration. Hiding away a handy WC in your cellar means you have all of the benefits, but you don't have to sacrifice any of that crucial ground floor space!
The Utility Cellar:
While lots of Victorian Terraces actually have small cellars already, lots of them are damp or cramped and while they can be used for storage, it's not very convenient or comfortable to navigate. Converting the space into a proper, usable storage facility will increase your capacity, and help with the resell value.
Basements
Basements do require natural light and ventilation which does make them more expensive and they run a higher risk during planning – however you can use them however you wish.
The Lower Ground Floor:
While these are more of an investment, both in time and cost, the benefits of going for a lower ground floor are amazing. If you choose to replicate your ground floor footprint, you're gaining an incredible amount of space – much more than a ground floor extension or loft would be able to offer. You can also create some truly show stopping features such as glass paving slabs, which sit on your garden floor and look down into your new space.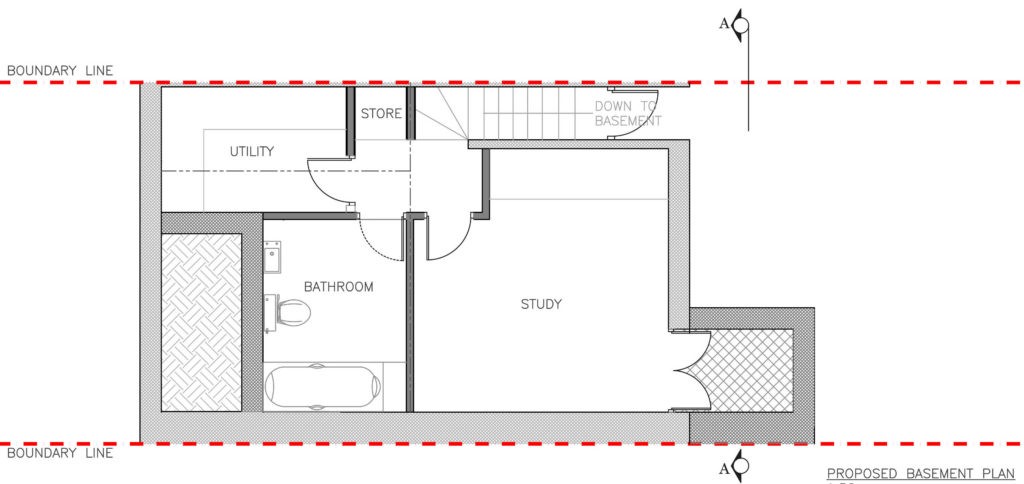 The Study:
We recently completed a basement design which features a bathroom, utility area and a study, adding a total of 25 SQM to the property just in the basement alone. As the study space is considered to be a functional space, we had to add an outside lightwell to give the room natural light and ventilation. This was the first basement to be accepted on the street so our Design Team were chuffed with the successful determination with Lambeth Council.