Most companies that offer a two-stage process will prioritise the build process over the architectural designs, leaving you with a design that you may not necessarily have chosen. At Build Team, we value both Design & Build equally – and we work hard to exceed client expectations in both sides of the business. Our Design Team offer creative designs, unlimited alterations and informed information – so when you make decisions you feel confident you have exhausted all avenues. How does our Design Phase work then? We'll run you through the typical process.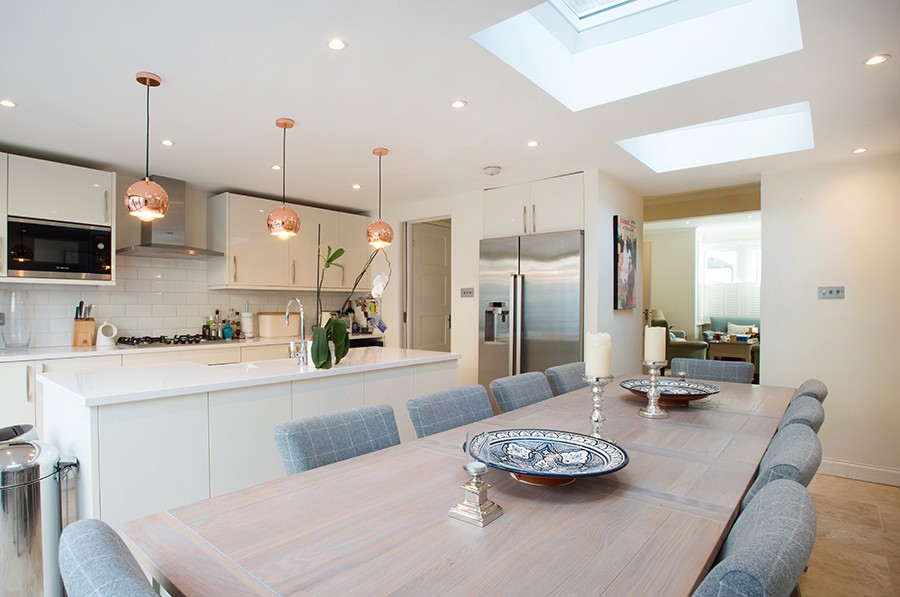 The Initial Site Visit
The best way to get the ball rolling and stimulate ideas is to talk. Talk about the project – tell us what your hopes and dreams are for your wonderful new home extension. After a discussion, we have a better idea for what you're looking to achieve and we can advise accordingly. If you have no idea, then we can do the talking for you! We have a wonderful gallery which is a wonderful place to start, and we also have over 500 unique home designs on our database. At the initial site visit, we take some important measurements to enable us to issue you with a quote for both the Design & Build Phase.
The Measured Survey
If you decide to proceed with the Design Phase, you will be assigned to an Architectural Designer who will guide you through the process and be your point of contact for the entire Design journey. Your Measured Survey kicks off the design phase, and allows your designer to visit (or in some cases revisit) the property and get familiar with the intricate details of your home. They will take the detailed measurements, and sit down with you to discuss your design ideas, planning feasibility and budget.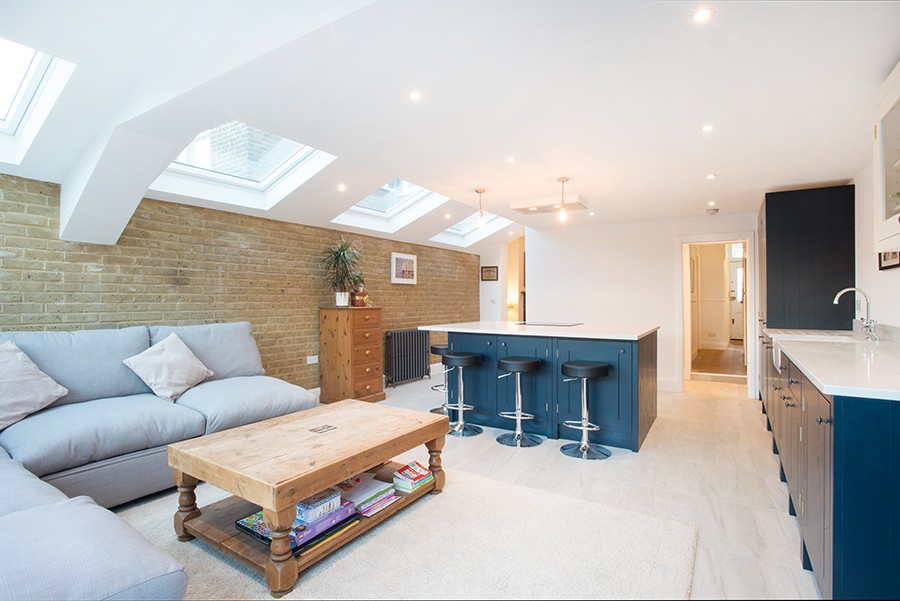 Design Alternations
Seven to ten working days after the measured survey, your designer will send you the existing drawings of your property and prepare a few design different options for you to review. Then, we wait for your feedback. You can merge the options, taking what you like from each, or you can go back to the drawing board and request something completely different. The world is your oyster at this stage, and you can go as slow, or as fast as you like. You can make as many changes as you want; explore different kitchen layouts, swap in different windows or doors, or experiment with different depths of extension.
The Planning Process
Once you've explored your options and feel happy with one design, we will take this design into planning. There are different types of planning applications which may be better suited then others, depending on the size and scale of your project – but not to worry, we will take you through these. The planning process is normally very quiet as the council reviews the design and the guidelines, but if anything does occur, we are your conduit to the council and will deal with any change or question that may be requested. You can find out more about the planning process here.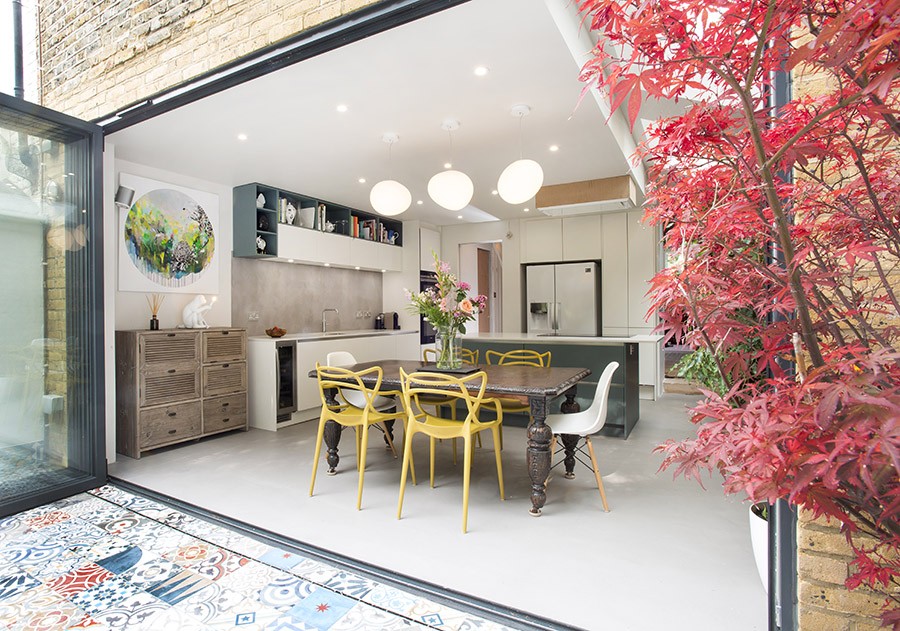 Party Wall
We recommend all our clients get their party wall process started as soon as the design is fixed and entered into planning – especially if you're looking to start your build in the near future. In a nut shell, agreements from any property within 3 meters of the work have to be secured so the neighbouring properties are protected from any potential damage. We have an in-house surveyor, who will do everything possible to get positive reactions from your neighbours.
Building Control Pack
This is when we secure your structural calculations, work out the detailing, depth of the foundations and steel sizes. This is the final stage in the Design process and by the end of this process, you will be ready to build with any contractor you choose, be it with our construction arm or someone else. We prepare a schedule of works which will allow you to tender your build and obtain competitive bids.
If you have any questions about our Design Phase or want to get started on your own project, please give us a call on 0207 495 6561 and arrange a site visit with one of our expert Architectural Designers.