When we begin the Design Phase with our clients, there are all kinds of requests made in respect to the Design. No two designs are the same, and they all vary to fit in with the day to day lifestyles of the homeowner. There does appear to be one common theme that reappears with every Design, and I'm sure you can guess what it is – Natural Light!
Homeowners know that natural light is more aesthetically pleasing then artificial light. The comparison between the two is simply not comparable, however that is not to say that artificial light isn't important – the sun does set after all! However, while the sun is out, it's well worth designing an extension that encourages natural light.
Terraced properties are very common in London, and we have plenty of design options and suggestions which will encourage natural light. Whether it is adding skylights, bi fold doors, or even a courtyard space, there are plenty of options that you can choose from in order to customise your design, and encourage natural light.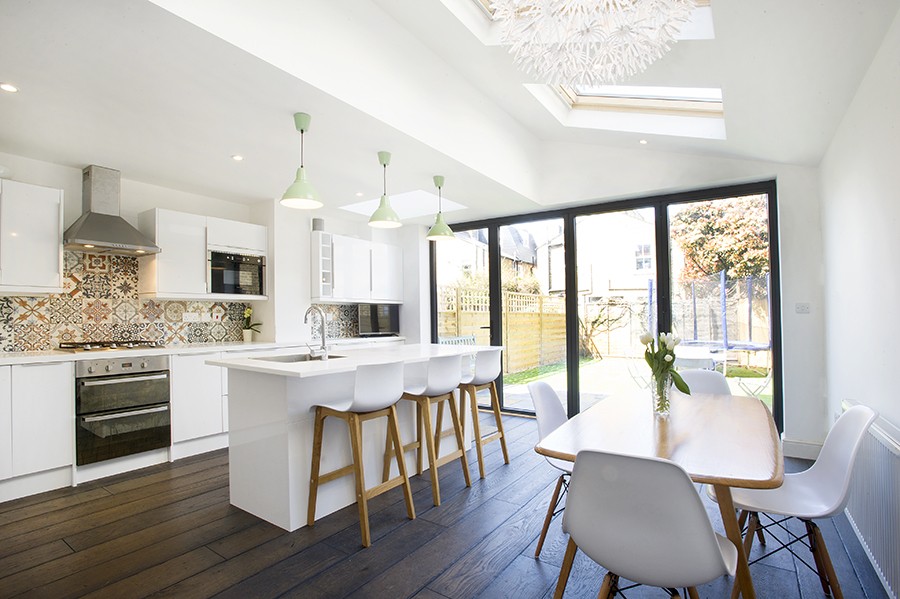 Before starting on your Design, the first question you should ask is what direction your property is in relation to the sun. Make a note of when and how it enters different parts of your home throughout the day. Once you are aware of this, you can then take full advantage and use it as guidance for when you're designing your home extension.
The most popular choice for homeowners is skylights. They are a brilliant and simple way of introducing natural sunlight into your home and providing a visual connection to the outdoors. Skylights include Velux, Roof Lights, and Lanterns, which do come in all shapes and sizes. Velux windows offer a 360 degree rotation which makes cleaning them a doddle!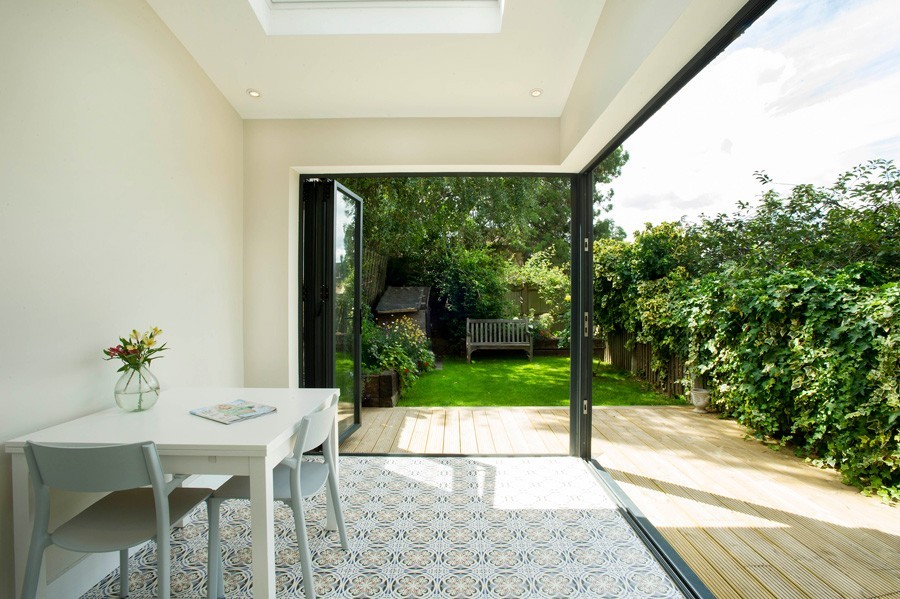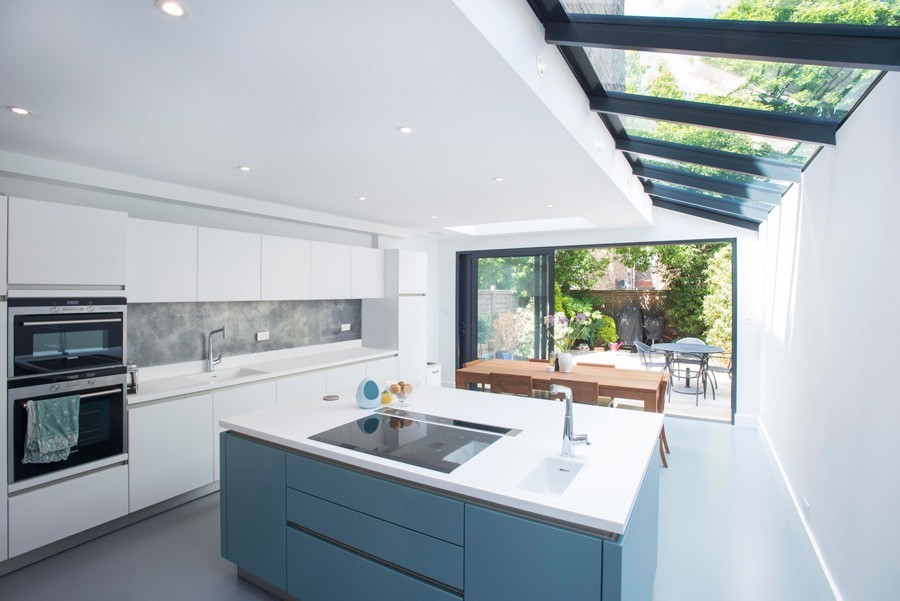 Another option that some homeowners go for is a glass roof or glazing. When it comes to building an extension, using as much glass as you possible might be the best option, especially when it comes to terraces as you can only modify the front, back and top. Installing large glass doors and windows, such as bi fold doors and crittall windows, welcomes natural light into the space, and really helps to merge the boundaries between inside and out. It will also dramatically transform your home giving off a light and airy atmosphere.
Another way of encouraging natural sunlight is to incorporate a courtyard space. It's a genius idea, as you're able to target specific rooms. It also gives you another area to entertain your guests, and can be very useful for BBQ's or summer cocktails. With a courtyard space there are multiple options – our client in Stroud Green chose to have French doors opening onto the courtyard from the rear room, and a single glass door from the kitchen. They also kept the existing window so they got an impressive three light entry points from one space. Having a courtyard space tucked away in your terraced home is like having a little secret that is a real wow factor!
Another design option that you could consider to optimise the flow of natural sunlight into your home is replacing an internal wall or just a section of a wall with a window. This normally isn't the first op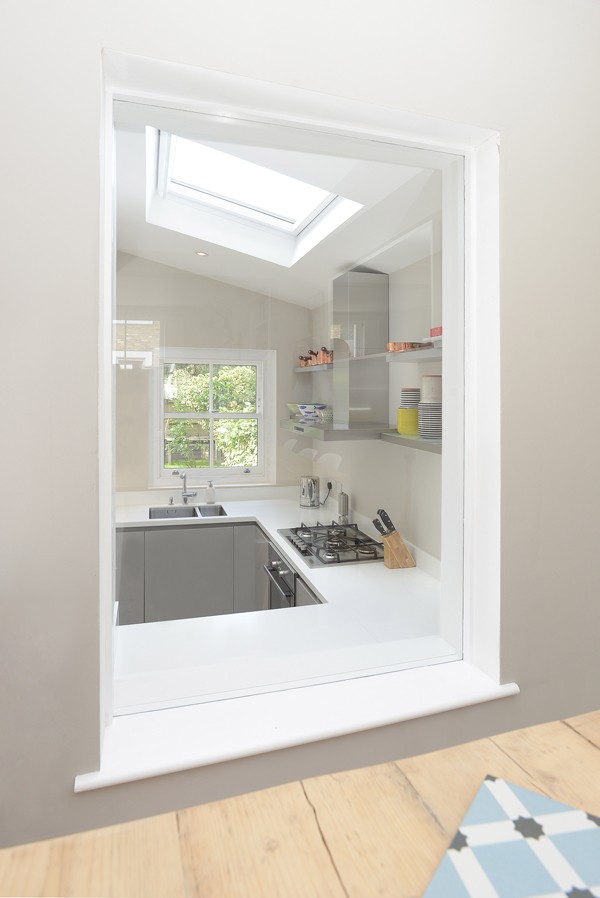 tion that homeowners think of, however it will immediately brighten up the central areas of your terraced home. On top of that, it will make a stunning feature within your home and can also be designed to suit the style of your home's interior.
There are lots of ways to encourage natural light – and these are just some of the options! Our Design Team would love to help you discover your homes true potential, and we're just a phone call away! Call us know on 020 7495 6561 or email us at hello@buildteam.com.