We find that our clients choose to extend for many different reasons – some want a dining area, others want more natural light; flats usually want an extra bedroom. One of the most common reasons is the growing demand for a larger kitchen and it's not surprising. The typical design of a Victorian Terrace is far from generous when it comes to the kitchen size. Kitchens have become a fundamental part of modern family life, as they often become the 'hub' of the house where the family can reconnect after a busy day.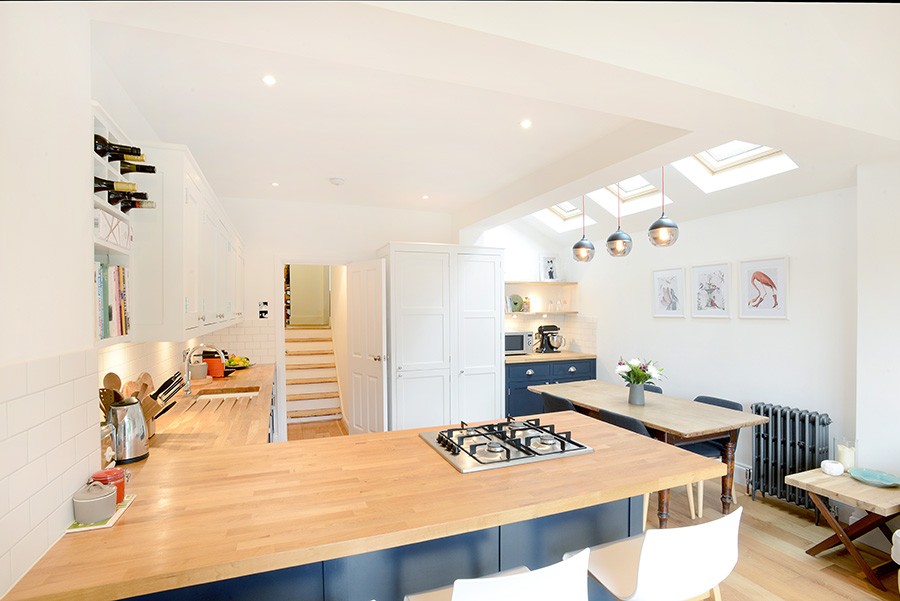 Designing your kitchen can be tricky – there are no set of guidelines or specification on what you should or should not include. This is where our Design Team can help. We feel it's important to design your kitchen completely around you and your lifestyle and this is the perfect opportunity to get it just right. The first question to ask yourself is – how important is your kitchen to you? Are you a Michelin star chef in training? Do you love to cook and bake? Or are you mad on microwave meals and like to be in and out the kitchen faster than it takes an egg to boil? Whatever your choice, we can help your design your perfect kitchen.
The Magic Triangle – works with all sizes
The first thing to remember is the special kitchen rule – The Magic Triangle. We've written a blog about this before which is definitely worth checking out. The basic premise is to ensure that your sink, oven and fridge are set out in a way which is convenient and functional to use.
Mad on Microwaves?
If you don't enjoy cooking as much, or are just so busy and simply don't have time to spend hours basting a turkey, then we would recommend going for a smaller kitchen so you can focus more on other areas like living and dining. We would recommend you keep the resell value in the back of your mind, and we will certainly offer design advice with this in mind.
For smaller kitchens, we would recommend using L Shaped or U Shaped designs. These designs help to keep the kitchen enclosed, so it's not spilling over into your living or dining area.
Michelin Star in Training?
If you're a Michelin star in training, then the chances you'll want a larger kitchen. The additional storage will help to accommodate all of your equipment and appliances, and the additional counter top space will give you more room for preparation.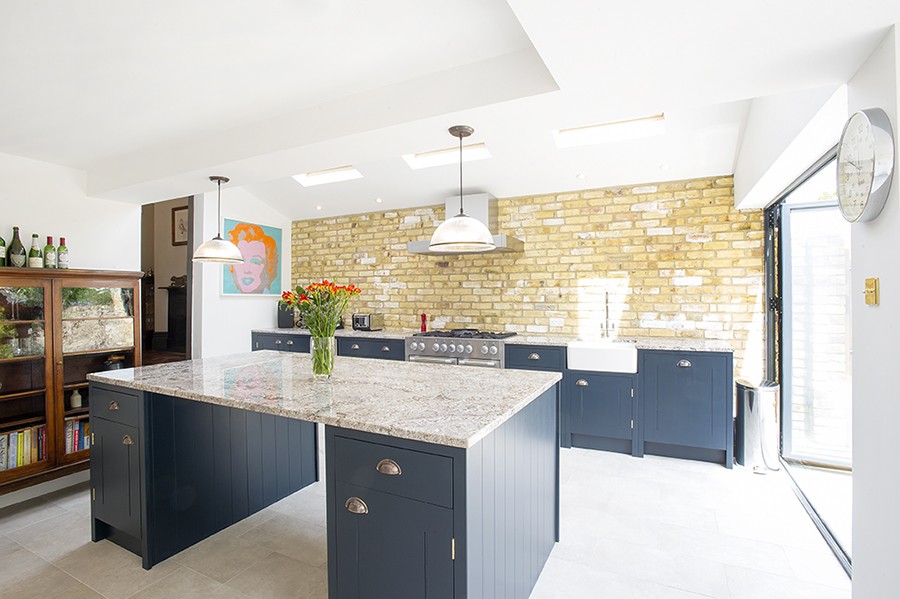 If you're going for a larger choice, it's even more important to give some thought to the Magic Triangle rule as the last thing you want to do is make the room impractical. Our client in Highbury has a gorgeous kitchen, but they wanted to place their sink quite far away from their oven and fridge. We recommended that they add a second sink within their island so that they kept that functionality, without compromising their original idea.
If you're willing to dedicate lots of space towards your kitchen, then islands are a fantastic feature and are an absolute treasure for storage and counter space.