Your boundary wall height will affect your roof design, as lower boundary walls prefer a pitched roof to make the design practical. Higher boundary walls offer you more flexibility, as you're free to choose from either a pitched or flat roof design.
Making a decision on what roof type and shape you should have on your new extension can be a daunting and confusing task, especially when factoring in these boundary wall height constraints.
Our Design Team are here to guide you and we can talk you through the pros and cons of each roof type, and what we think your local council will allow.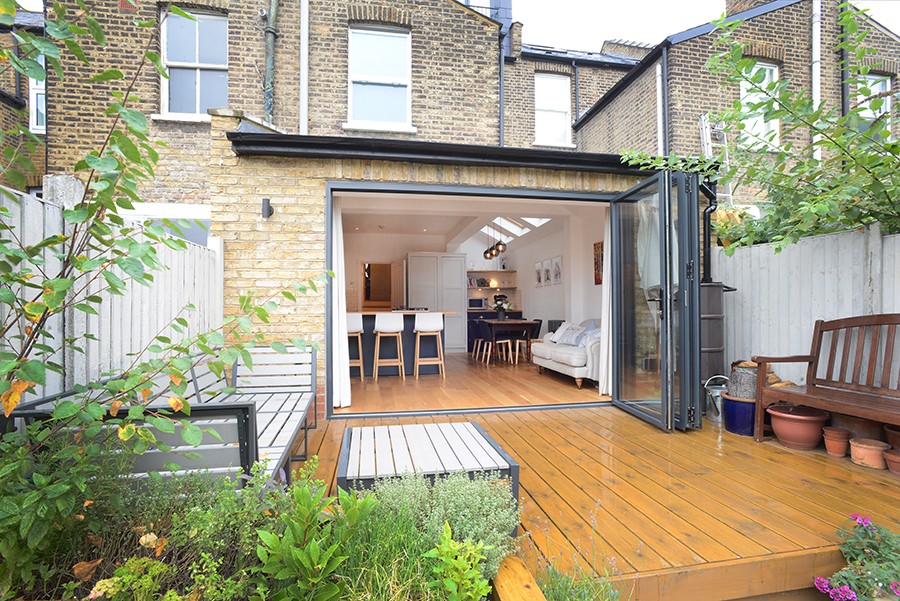 The first task for you is to decide on what you would like to achieve and gain from your new extension. When you know what you want to gain, it becomes much easier to design and means we can offer you design options that will suit your day to day lifestyle. It all about working out what you want to prioritise. We recently had a client who was 6'5 (2m), so ceiling height was high on his priority list and we adapted the design around that. If floor space is your top priority, then would probably be a little less ambitious on the boundary wall height to so the extension doesn't become too intrusive to your neighbour.
Low Boundary Wall – it's all about the pitch
If you're local council has strict regulations on boundary wall height (2m), we would recommend a pitched roof design – at least partially. A partial pitched and flat roof design is probably our most popular design option. This enables you to have the modern, flat roof design, while still receiving all of the practicalities that come with a pitch. The pitched roof design allows you to step up your internal head height, which will help to give the illusion of a larger and more spacious room.
This design means that you would pitch the roof at the boundary wall, but then join it into your flat roof.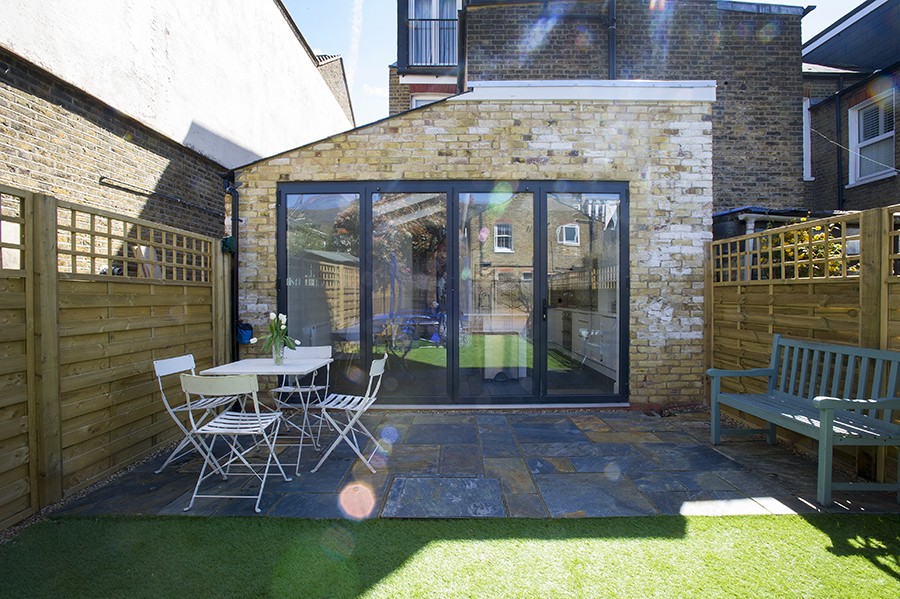 A perfect example can be seen on our Tooting project. We designed a boundary wall height of 2.3m to satisfy local planning guidelines, but the internal ceiling height then rises to an impressive 2.8m. The pitch also helps to catapult natural light into the extended area.
High Boundary Wall – better for a flat roof
If you're able to have a high boundary wall height then you have the option of opting for a flat roof which will allow you to have flush ceilings internally. Our client in Fulham chose this option and it looks amazing. Their boundary wall height is 3.2m, so they had plenty of room and didn't need a pitch to raise their internal head height.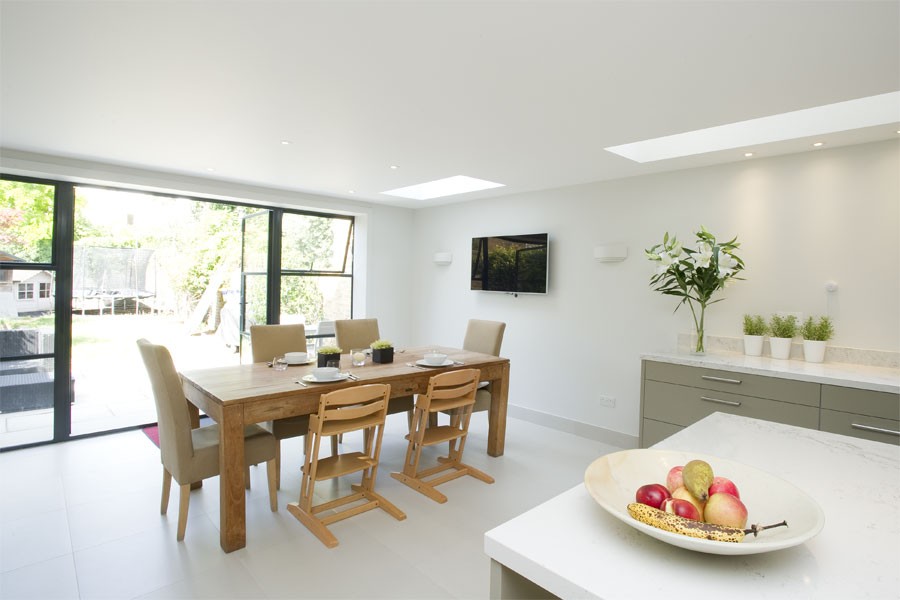 These two projects demonstrate some of the possibilities but every single project is unique. We design all of our projects from scratch and tailor them around your requirements and local planning guidelines. Meet a member of our Architectural Team at your property today to find out more about what design we would recommend for you.