Summer feels like it is here at last and with it comes a host of new ideas for colour schemes within your home! Centred on sombre pastels and water colour palettes, these light touches of colour can revitalise any drab Winter-themed room and bring in that much needed breath of fresh air.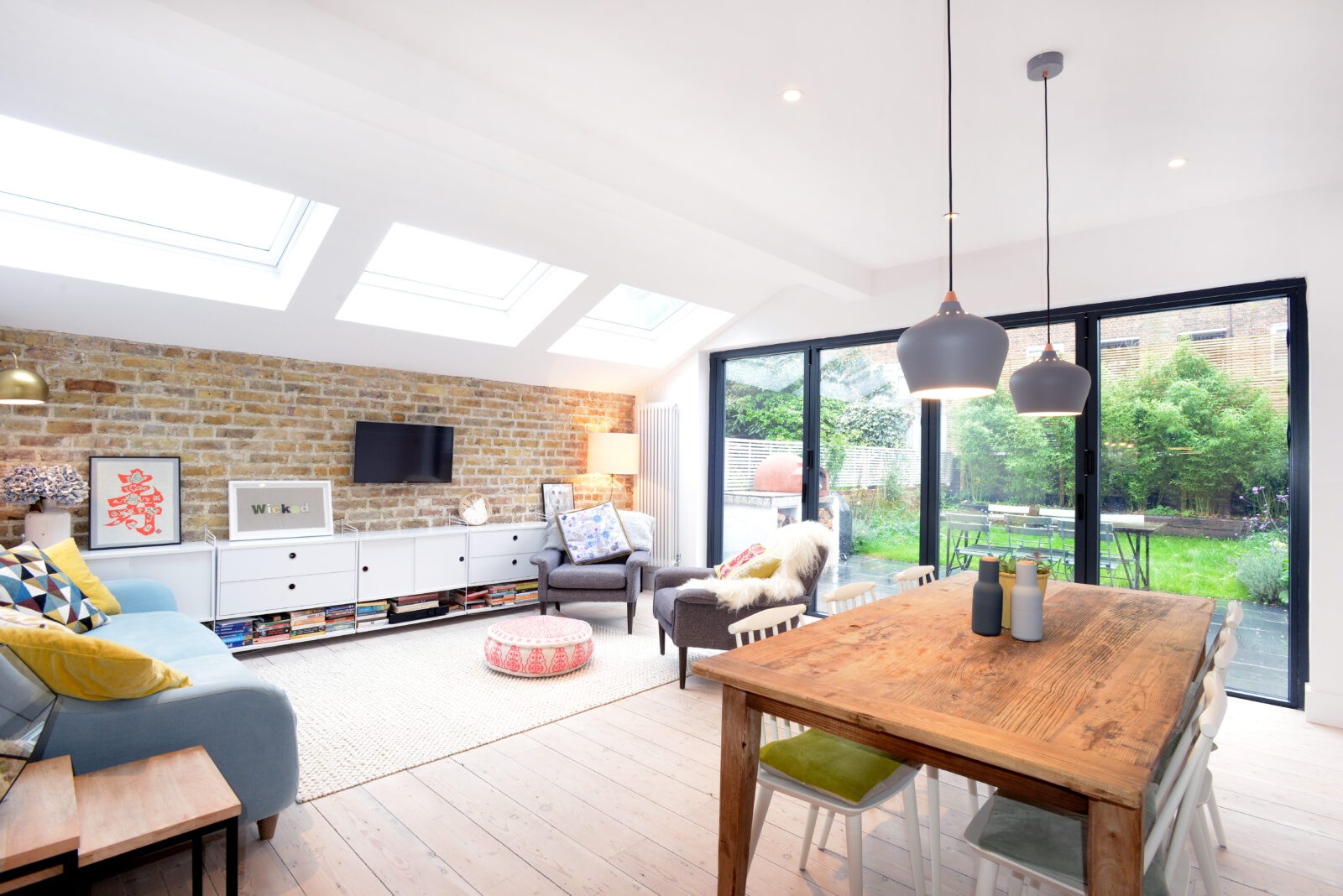 If you are not ready to let go of that stylish grey sofa, why not bring it into the new season with a set of watercolour pillows and a pastel throw? Accessorising classic pieces is a great way of using existing furniture. This allows you have a makeover without the hefty price tag and disruption to your home.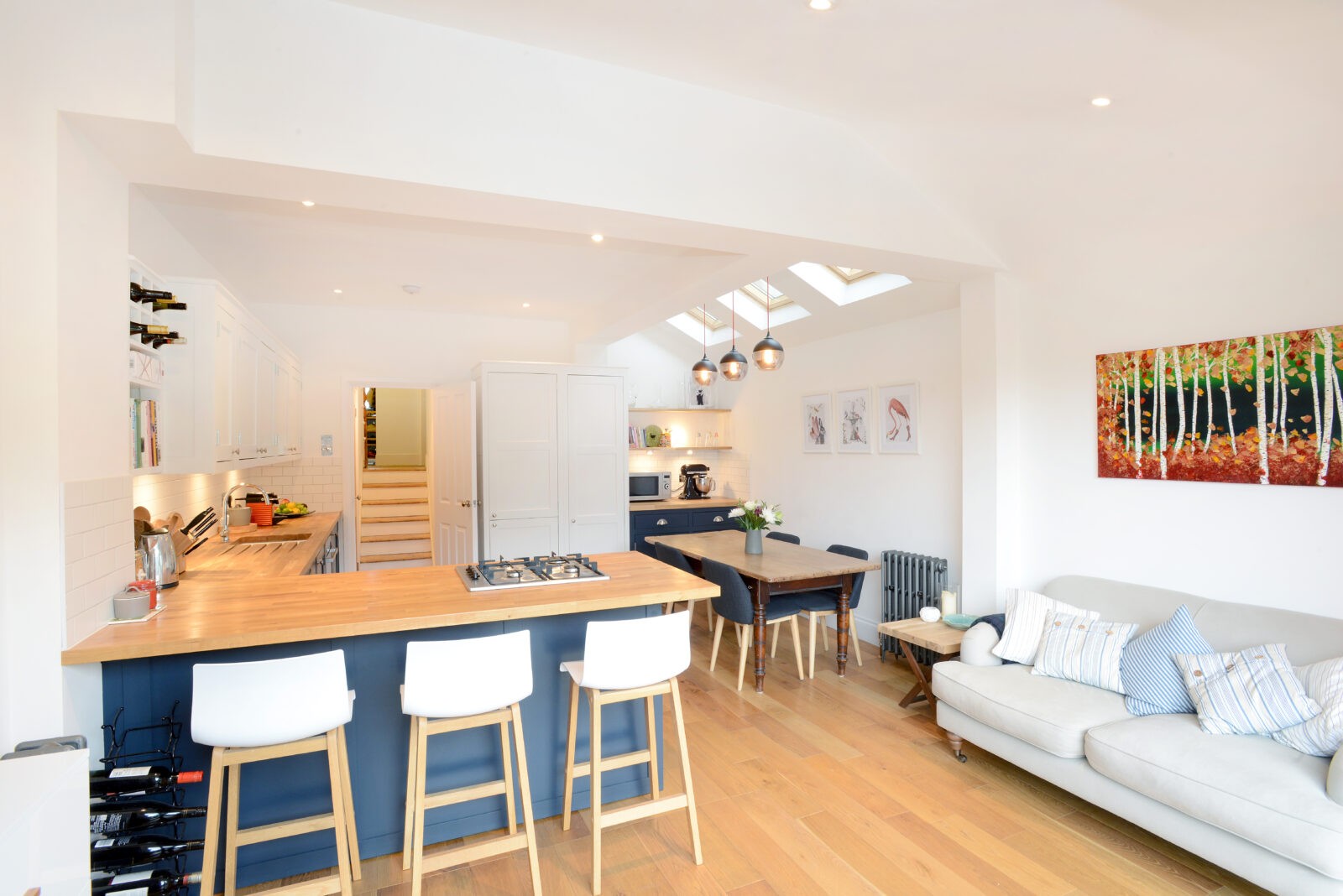 If it is your kitchen which needs a little brightening, why not mix and match the colour of the units? Mixing a grey kitchen island or full height cupboard with a pop of colour does absolute wonders to the atmosphere in your home. Our clients in Stoke Newington demonstrated this look perfectly, and their kitchen pops with colour and character.
Good Homes certainly agree – the project has featured over a three page spread in May's edition of the magazine!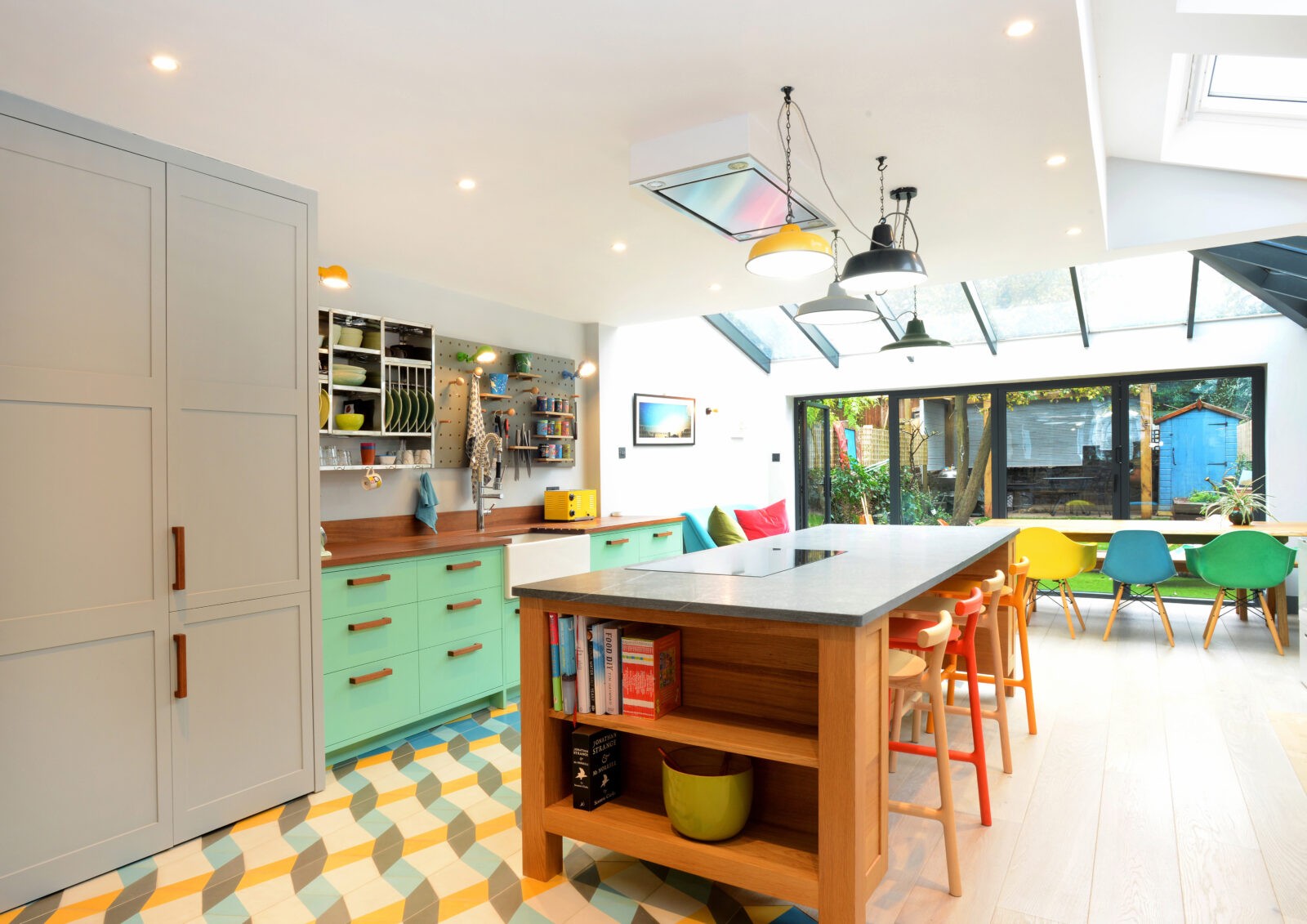 Of course, POP colours are still the perfect way to draw attention to a particular asset, be it the underside of a step, a feature wall or a new favourite piece of furniture. Some of our clients take it a little further and in this project the whole extension is alive with colour. Yellow is a colour which is very much in fashion at the moment in the interior design world.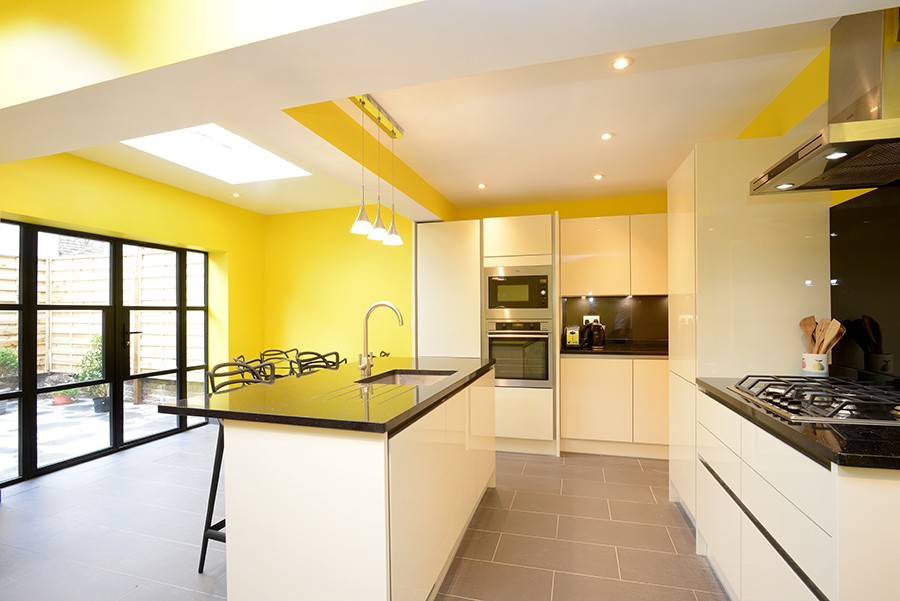 The vibrancy of the colour really brings out the strength in the Crittal doors, which are becoming increasingly popular. Although they are more expensive than a bi-fold door, this style suits the British weather perfectly, as the reduced opening size will reduce the vulnerability of the living space during the colder months.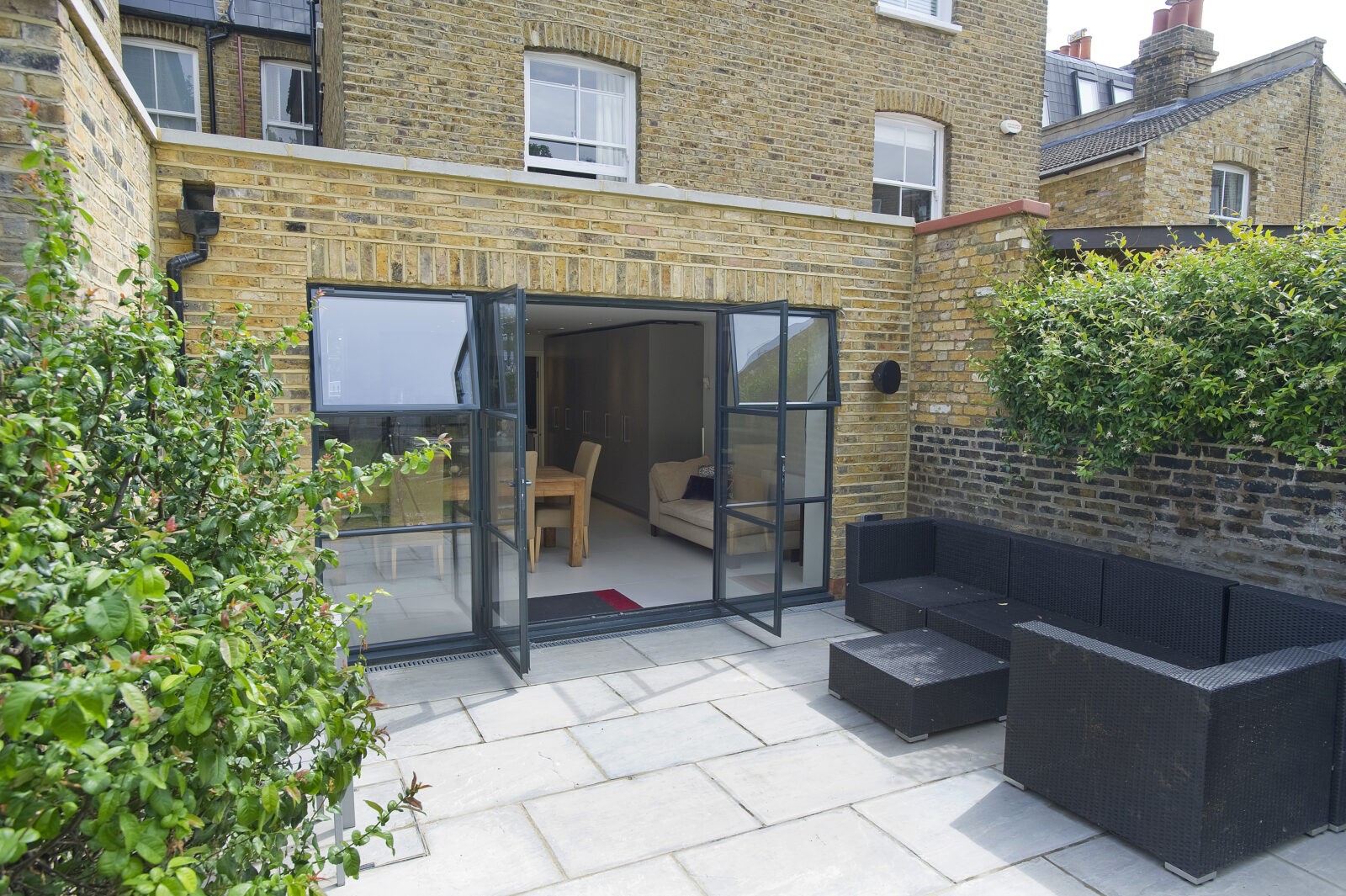 Give us a ring today on 020 7495 6561 to find out more about our interior design service which we can run along the Design Phase – so you get an extension which works inside and out!