During your design phase, perfecting your extension layout is an important aspect to consider. As is the way you want to connect the new extension to your existing property. This decision will be based on a combination of your design preference, the practicality of the spaces and the current layout of your home.
During the design phase, your architectural designer will work with you to establish the best option for perfecting your extension layout in your home linking to the way you use it. We offer unlimited design amendments during this stage, meaning you are free to experiment with your layout to explore what is achievable.
In a typical Victorian terrace, there are a few main options which we have listed below, please do keep in mind that these are simply examples, and can be fully customised to your style and preference.
---
A Separate Room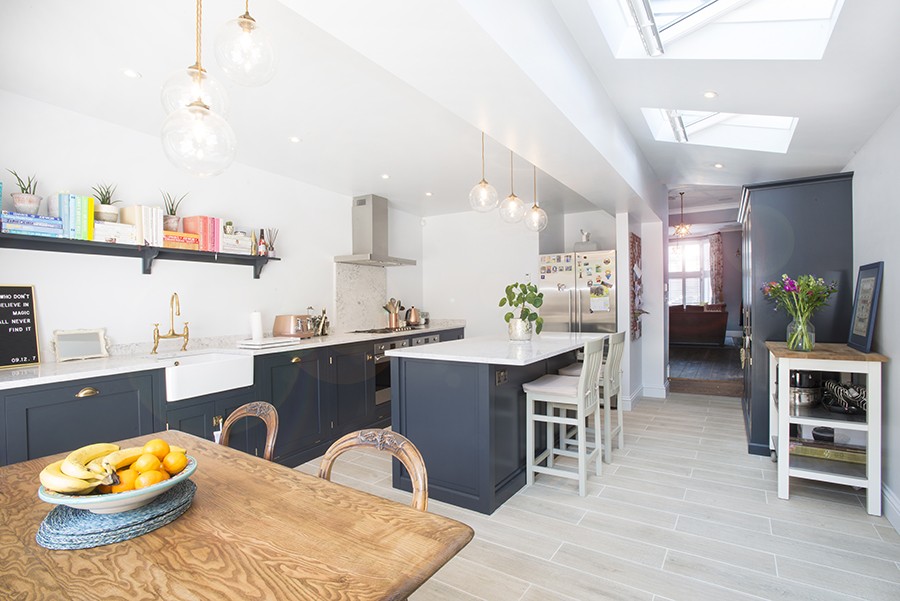 If you want to keep your living spaces separate, due to the way you will use them, then this is an effective option. By retaining the wall between the rear reception room and the new kitchen extension, the two spaces remain clearly defined. This layout works well if you don't want the sound to travel, for example, if you will use it as a play room or home office. Or if there is a level change between the front and rear of the property, as you will only need one set of steps for access.
---
Open Plan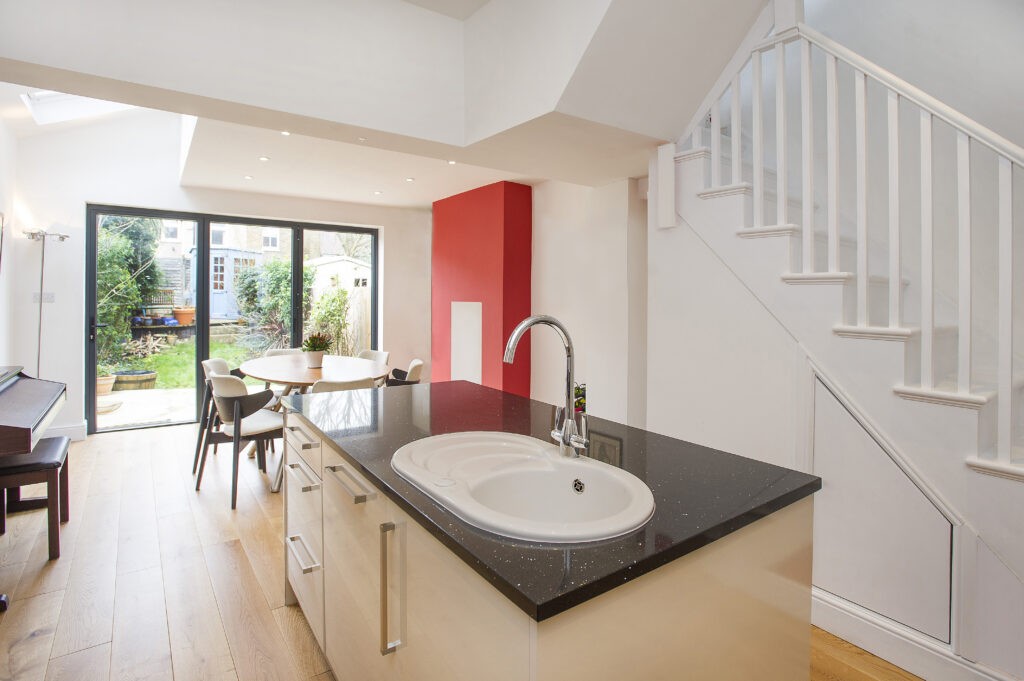 By removing as much of the rear reception room wall as possible, you will be able to create a single, large multi-functional space. This means there will be sight lines through the whole property, and distinctive zones for various functions. For example, your kitchen/dining space, living area and children's play area. This is particularly popular with families because you can keep an eye on everyone, and easily adapt the space to entertain and hold family gatherings.
---
Two Entries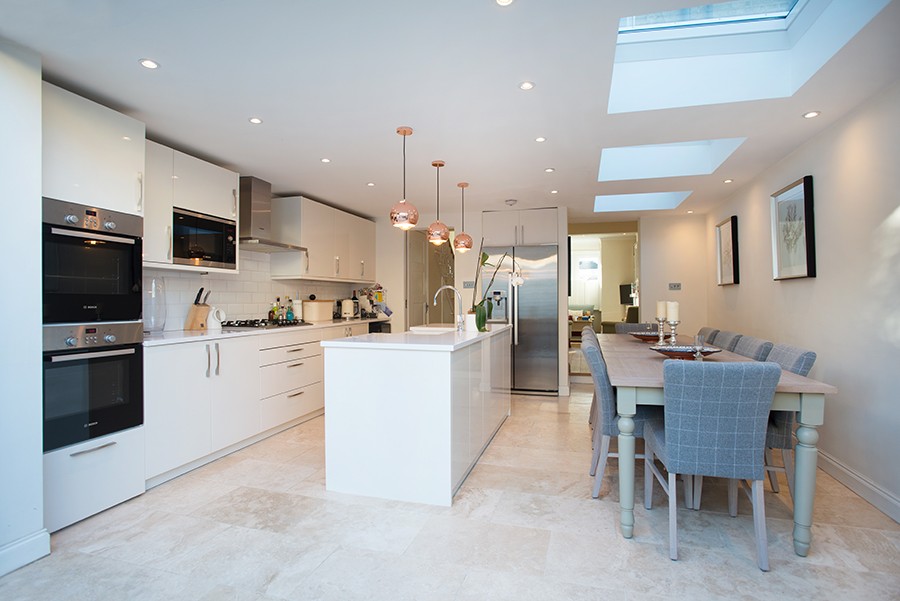 This the best of both worlds and a great compromise between options one and two. Why? It offers a sense of unity within the home, whilst keeping a level of separation between the key spaces. Having the second entrance off the rear reception room connects the front and back of the home, while retaining some of the original wall. This separates the space to give the areas different characteristics, while also making it easier to close off, if needed.
---
Courtyard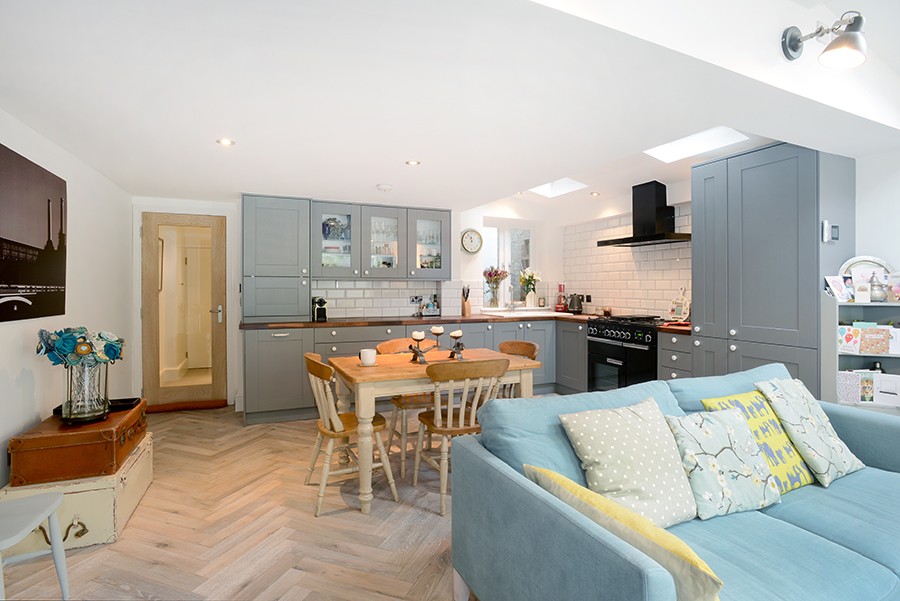 Finally, by using an external courtyard inserted between the old and new spaces, you can create a private garden space. This allows both the rear reception room and the new extension to feel connected to the outside. Having doors or windows off each room creates a visual link between the two spaces. This, in turn, allows you to keep the feeling of connectivity as well as the sightlines through.
Feeling inspired? Then have a chat with us! You can email hello@buildteam.com , click here to arrange a free Design Consultation with one of our friendly team, or call us on 0207 495 6561. We would love to help you.