Working from home has become the new normal and is set to continue well into the new year. With more than 44% of us no longer commuting to the office on a daily basis now is the ideal time to set up a dedicated home office. However, if you don't have a spare room waiting to be transformed, or you would prefer a degree of separation between work and home, then a garden office may be the way forward for you.
---
Where do I start?
The first thing to consider when looking to build a garden office is your budget, make sure to factor in the whole project from start to finish to ensure your design is affordable. Of course there is the cost of the design and build of the structure itself, but be sure to consider the wider works. The structure will need foundations, which can vary in cost depending on the ground type, electric and possibly water connections will need to be made but also re-landscaping the garden to allow the new structure to settle in to its surroundings, and finally fitting out the space with furniture and accessories. Throughout the design phase we will be able to prices up the construction for you so you can assess how this fits with your budget work begins.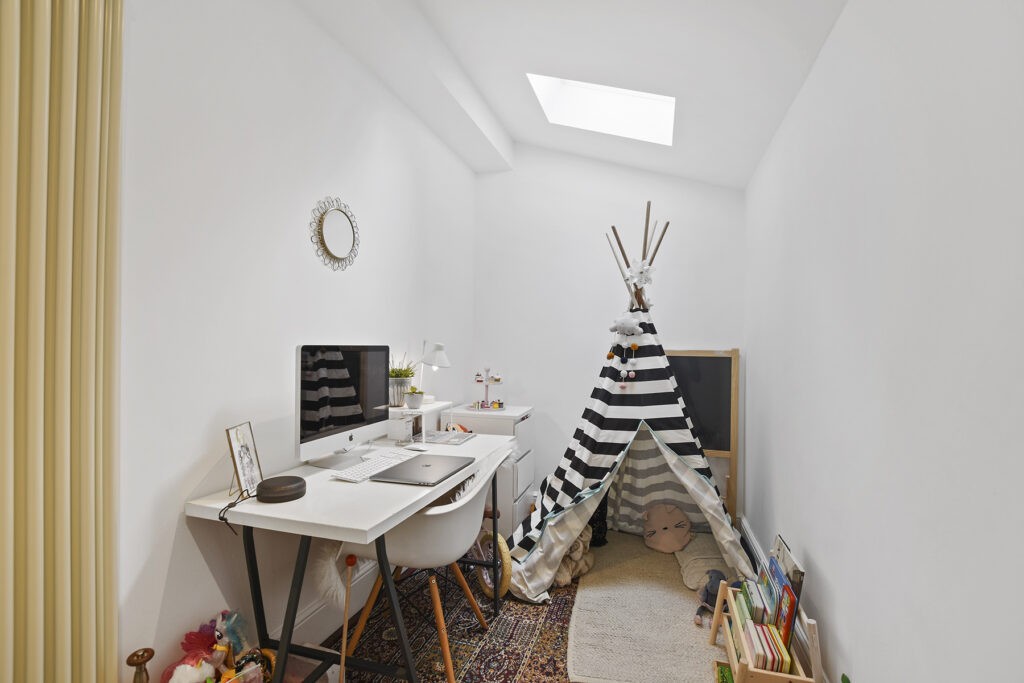 ---
What is the Perfect Location?
Once you have ascertained whether a garden office is affordable you need to look at where you will build it. One of the obvious starting points is your view, you are in control of your outlook so consider a space that will offer you the best garden views from your desk. It is also worth bearing in mind the views towards your office from various points in the garden and also your house. Although the office will be designed sympathetically you don't want to detract from the wider garden or block any views you currently enjoy – make your garden office a feature not an eyesore!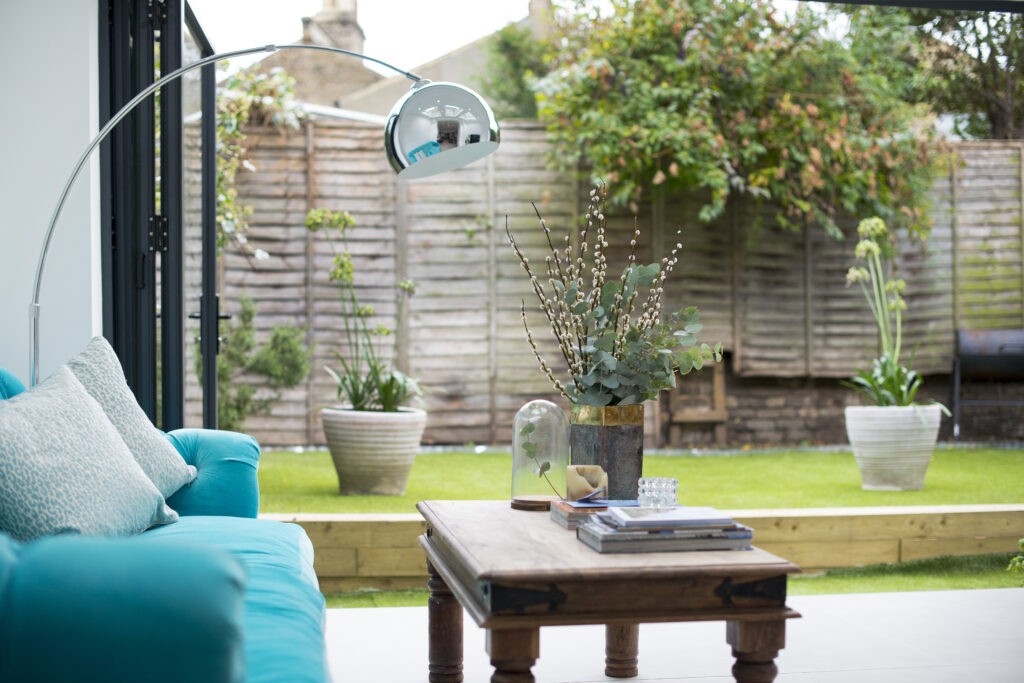 The impact on your neighbors and your gardens boundary is also a major consideration, your local authorities planning regulations will dictate not only the location but the size of the building you can create, so to be sure to look into this at the earliest stage to avoid disappointment.
Finally, don't forget to look at the direction of the sun and any surrounding noise pollution, make sure you are not going to be sat next to a busy road and if you have to you'll want to factor in additional noise cancelling insulation. With regard to the direction of the sunlight, south facing windows will create a lot of screen glare and make a highly glazed space into a greenhouse, softer north facing light can create a better working environment.
---
Do we need Planning Permission?
As we have mentioned above, it is best to always check with your local planning authority to see exactly what type of planning application you may require, based on your design aspiration and the various London boroughs these criteria will differ. It will most likely be possible to complete your garden office under permitted development, providing it fulfils critical planning criteria regarding its overall size, including height and its location within your garden. To find out exactly what is required we suggest you visit planningportal.co.uk and search outbuildings or arrange a Design Consultation with one of Architectural Designers who will be able to offer some advice.
---
How will the Space Function?
As we all know, space in London comes at a premium, so it is worth considering at an early stage what exactly you need from your office and if you would like it to have more than one function. Will, once of course social distancing is relaxed, meetings with clients be held? If so consider how and what they will see and if a meeting space is required, remember to plan for cupboard space to hide away mess. – clutter free areas also help to create a more productive working environment. Consider the practicalities of a WC or Kitchenette to save those winter walks back to the house for a tea top up or restroom pit-stops. If you have the space also think also about creating a small breakout zone where you can sit to take a rest from work, a moment to relax is an important for mental health.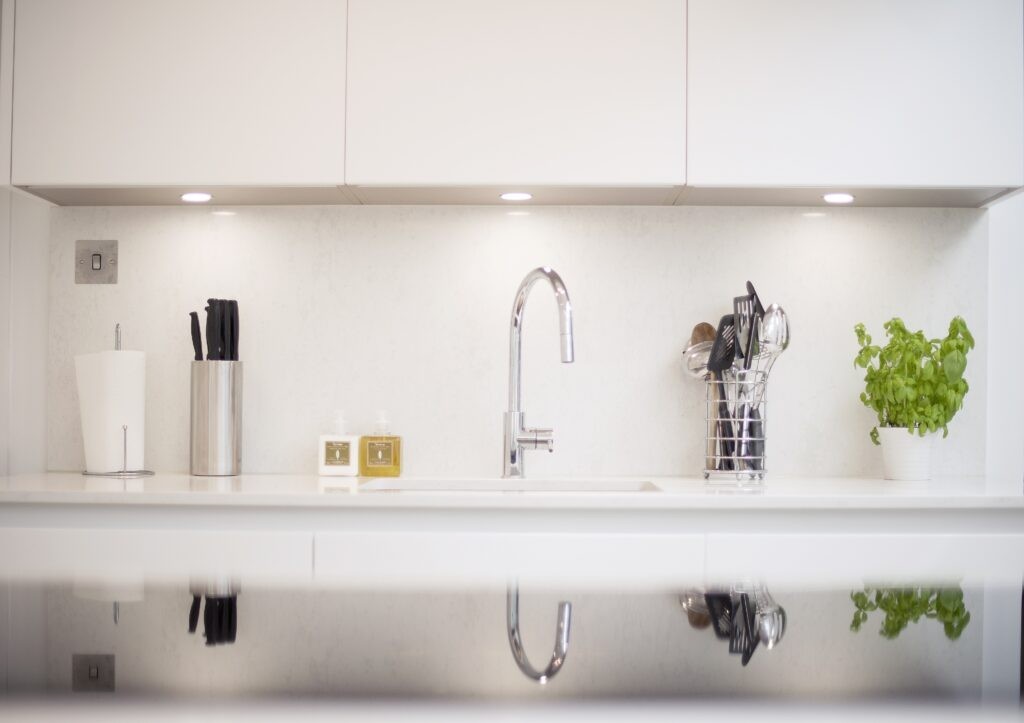 Perhaps you only work part time, or have limited desk work so it wouldn't be cost effective to have a room just dedicated to work. Do you want to have a summer house for those hotter months, an additional outdoor space all the family can enjoy or maybe the kids what a den where they can have friend's over away from the adults? Even just adding a sofa bed and a small bathroom will allow it to become a guest house for visiting family and friends. There are so many options it is worth sitting down with your family and discussing the types of space you would like to see if a multi-functional structure can be created that will benefit you all. Think as the new structure as an extension of your home, another room in your house.
---
Why Design when I can buy something 'Off-the-Shelf'?
With our glorious British weather, you are less likely to use your new garden office for most of year if it is cold and drafty in winter and then boiling hot in summer. Insulation and double glazed units will all be part of a purpose built outbuilding whereas some basic home offices/summer houses and converted shed will require insulation to make them usable all year round. A purpose build space will be designed to your requirements and location making sure that what you end up with is exactly what you want and fulfils all its required uses as opposed to an off the shelf prefab which may need costly adjustments to make it fit for purpose.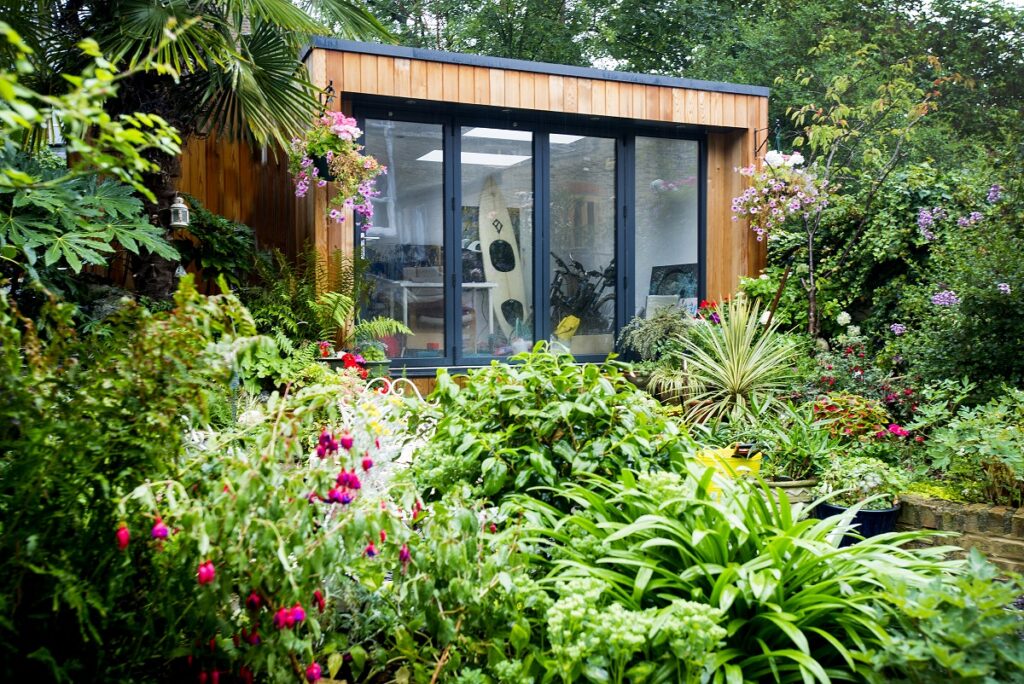 ---
The benefits of a home office are clear, not having to commute or adhere to a strict 9-5 routine has been shown to improve your work/life balance and reduce stress while dividing your office from your home will allow you to maintain the separation of work from family life. There is also the bonus that on average a garden room can increase the value of your home by around 7% so if you are considering a new home office alongside other home extensions works then email us today on hello@buildteam.com to book a FREE Design Consultation with our team to disuse the options, feasibility and costs involved.