The importance of a utility room in a family home can sometimes be underestimated. Although it may not seem particularly important during the conceptual design process, utility rooms are becoming increasingly more popular with our clients. They are also becoming a vital part of any modern family home.
---
A Clutter Free Home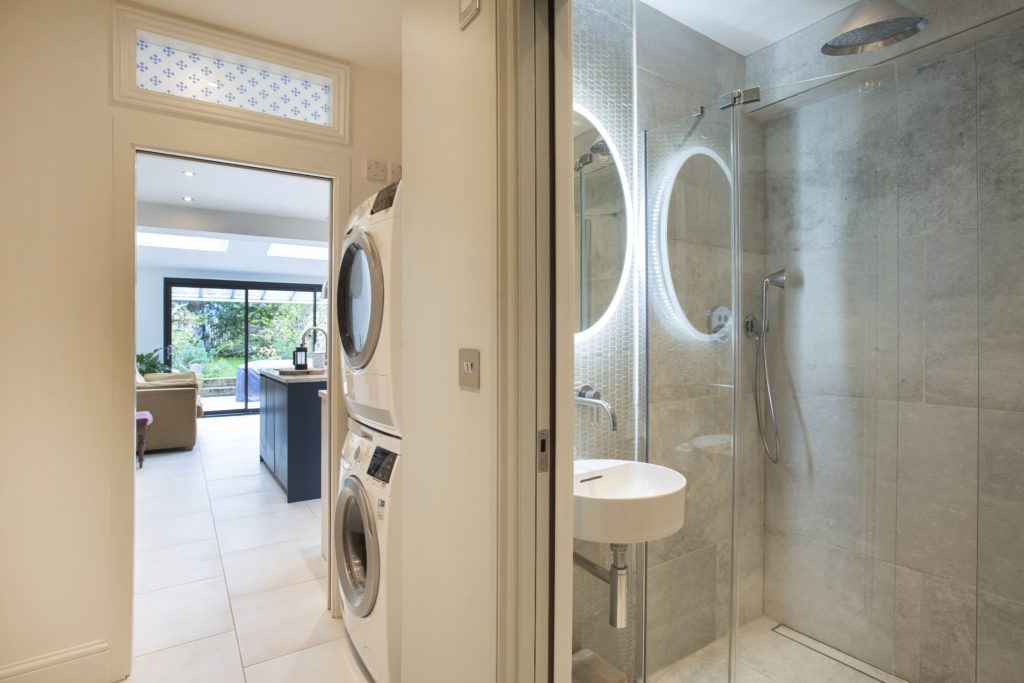 One of the first things that may come to mind when thinking of a family with children is: endless clothes for washing, drying and ironing! Having any type of mess is certainly not in line with the interior design trend for open plan living. In such a space, it is desirable to have everything elegant and tidy. Therefore, the importance of a utility room becomes apparent as the magical space where you can hide anything that would be undesirable to this image of 'perfection'. It becomes the part of your home where you can put all the washing appliances and laundry. Also, it is a place to store tumble dryers and the ironing board, as well as providing extra storage. Not to mention, it also frees up the rest of your living space from clothes horses and baskets full of laundry.
---
Out of Sight, Out of Mind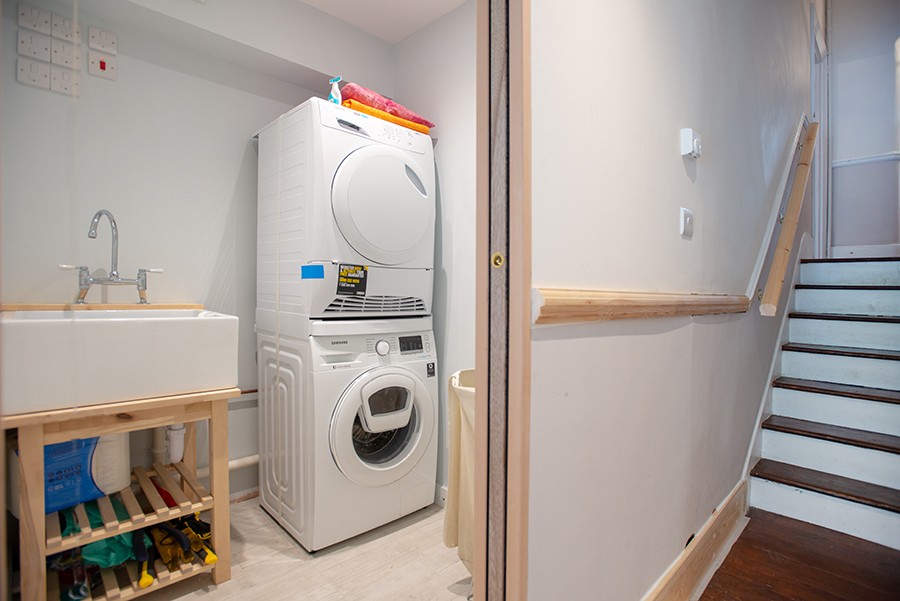 A utility room will keep your main space free from the thought of chores. In doing this, it will allow you to relax and spend time together with your family. It will also keep your sacred living space free of noise. Not forgetting the additional benefit of it being a place to keep all cleaning products safely in one space.
---
Additional Free Time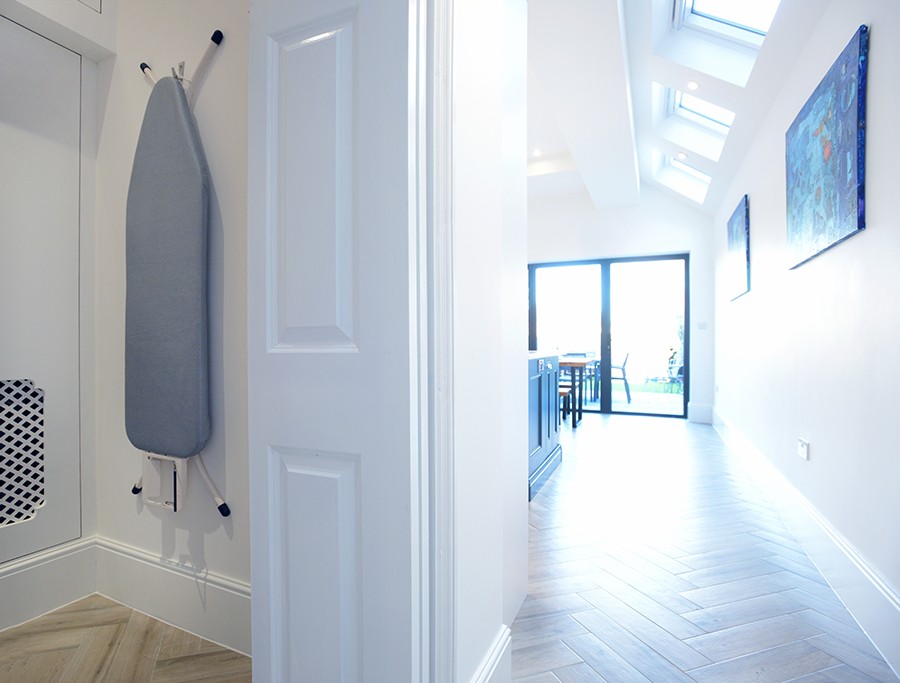 As time is at a premium, the utility room could be essential to a modern working parent. Why? It can allow them to better organise the housework. Having a dedicated space means that there is no need to constantly unpack or repack items, such as the ironing board. It also allows jobs to be left part way through, such as folding laundry. This means you have more time to pursue other more enjoyable activities!
---
Factoring in a utility room to your scheme, regardless of its size, only has positives and has become a standard requirement in a modern home. Through its functionality, it makes the house extension more aesthetically pleasing.
There are many options for the design. So, please give us a call if you would like to explore them: 0207 495 6561. Alternatively, email hello@buildteam.com and we'd be happy to book in a free Design Consultation with one of our design and planning consultants.