Adding a utility space is a great way to abolish clutter and unsightly items from your living space. It's also a fantastic solution as it makes use of the space towards the back of the kitchen area that usually struggles to find a strong source of natural light.
We've recently completed a build in Peckham, SE15 that incorporates a great utility space, along with a WC into the new extension area. This is a fantastic example of how our Design Team have used the orientation and layout to benefit the personal requirements of our clients.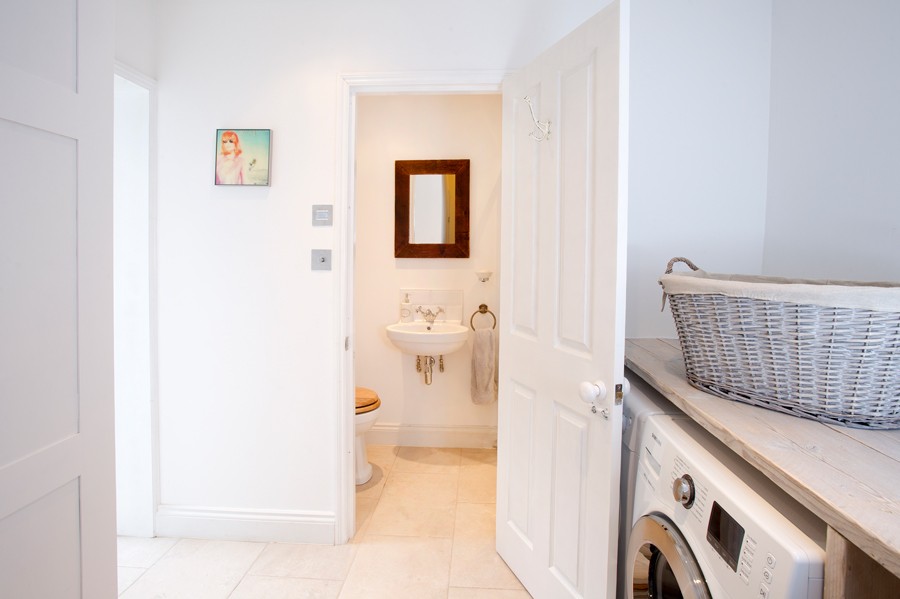 The utility space has been designed so that it sits within easy access of the kitchen, without being intrusive to the kitchen and living area. It houses a washing machine and dryer, and has plenty of room for additional storage.
The Peckham design is orchestrated in a minimalist manner. Its simplicity is aimed to combat mental overloads thus maximising the homeowner's performance and desire to do chores. The rustic wood finishes help to deliver a decorative flare to the room whilst keeping it clean and uncluttered.
Designing your utility space is an example of where residential architecture has the capability to exhibit beautiful, aesthetically pleasing spaces, while also enhancing areas that transform your day to day life.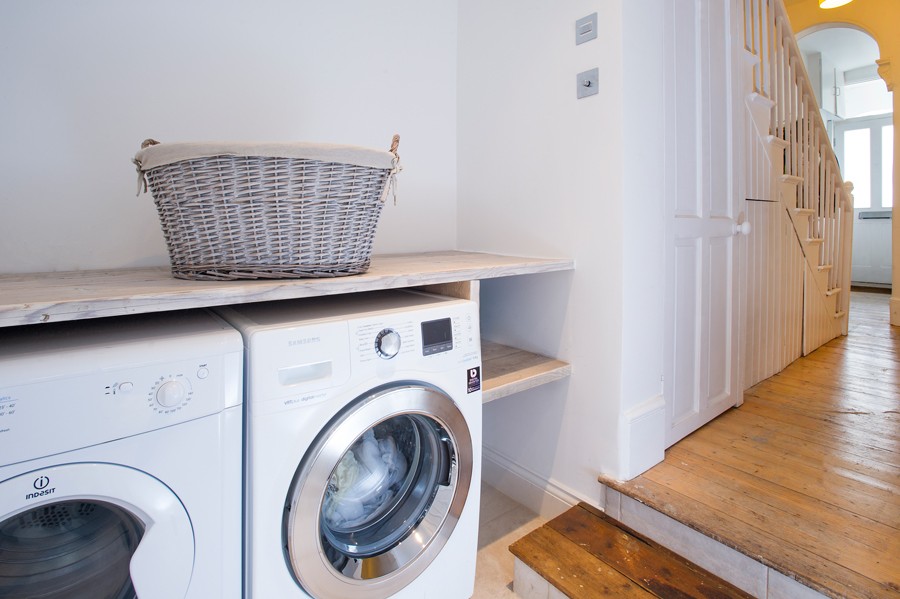 Storage is a big advantage that comes with a utility space. Additional s
torage means you can hide away unsightly items such as washing machines and dryers. You can also use your utility space to keep groceries and wine which will keep your kitchen uncluttered and looking fabulous!
Book your site visit today and meet a member of our Design Team at your property to discuss design options.