Neighbours can be tricky, especially if you're trying to make some home improvements. Whether they have had some bad experiences before or have heard horror stories from friends there are ways around this. At Build Team we try and minimise the effect building your side-return will have on any neighbours and rarely have any problems but there are several things that you can do to ensure the process runs as smoothly as possible.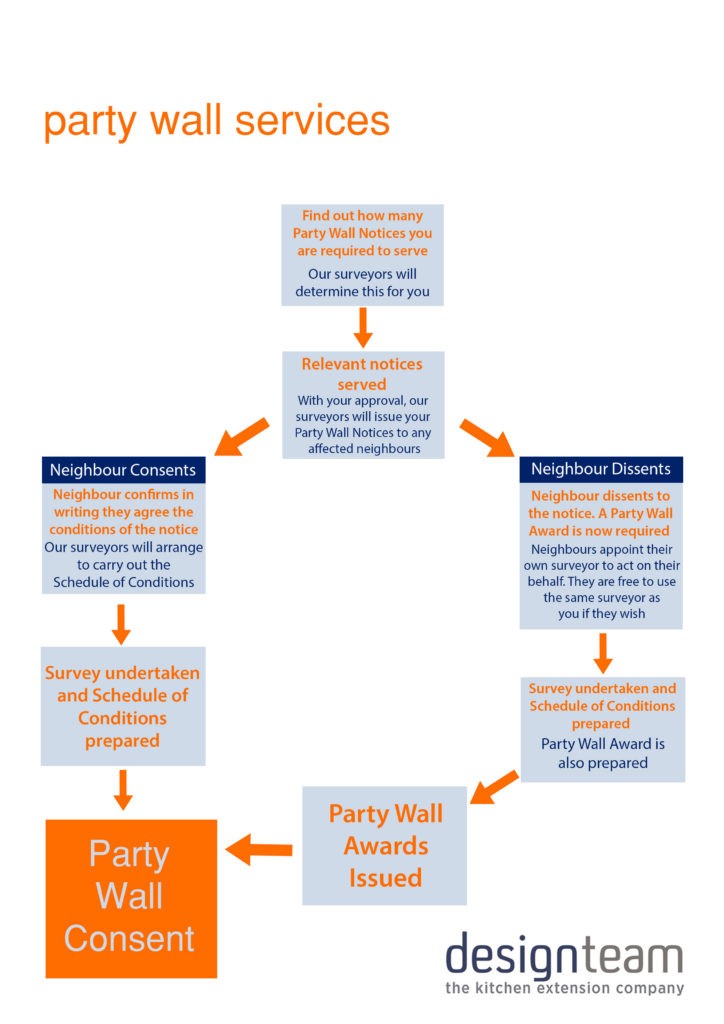 Approach your neighbour formally from the outset. You may not have had any previous contact with them (not unusual in London!) but this won't matter. That you've taken the time to speak to them should be appreciated and although it may help to have the benefit of some initial plans, early contact should make any future contact easier. Build Team can also provide the full Party Wall service to formalise the agreement after the initial informal contact has been made.

Make sure they understand the benefits involved. This will be a new wall at your cost that they can subsequently use should they wish to do a side return. The Build Team side return design is fully communal and therefore is engineered in such a way that the wall will support the weight of two roofs and the box gutter design could accommodate a 2nd roof at a later date.

Be honest about the proposed method of works. The clearer you are about working hours, noise levels and any reinstatement works that will be undertaken after the extension has been built, the better your relationship will be with your neighbour's during the build. Also make sure they understand that if Build Team are employed to undertake the party wall service, we will also offer to undertake a fill photographic schedule of condition of the adjoining property prior to works commencing.
Read here for more information about our Party Wall service: https://www.buildteam.com/party-wall.html