This is a question we are frequently asked by prospective clients, and our answer is always the same; the cost is dependent on the size and the design of the scheme. The final cost of each side return extension will differ as the designs are tailored to suit the needs and requirements of each client. This makes it very difficult to give a generic guide price.
We realize that a home extension of this scale requires a significant financial commitment so prospective clients will want an idea of the cost to know what to expect. In recognition of this, we have put together a range of different projects we have undertaken to give you an idea of how the costs can vary from one project to another. These have been separated into entry level, mid-level and high-end extensions based on the size of the schemes and the complexity of the designs.
Entry-Level Home Extensions
An entry level extension may be a relatively small project, but it can have a huge effect on the look and feel of your home, and can make use of unused space. If you feel that your kitchen is quite cramped and dark, then incorporating that little bit of extra space can make your home feel more spacious and welcoming. An entry level side return extension would cost £50,000 on average in addition to design fees and planning costs.
An example of such a scheme is one we completed in Ealing, W3. This side return was 30 SQM; it included bi-fold doors and a pitched slate and Velux roof design.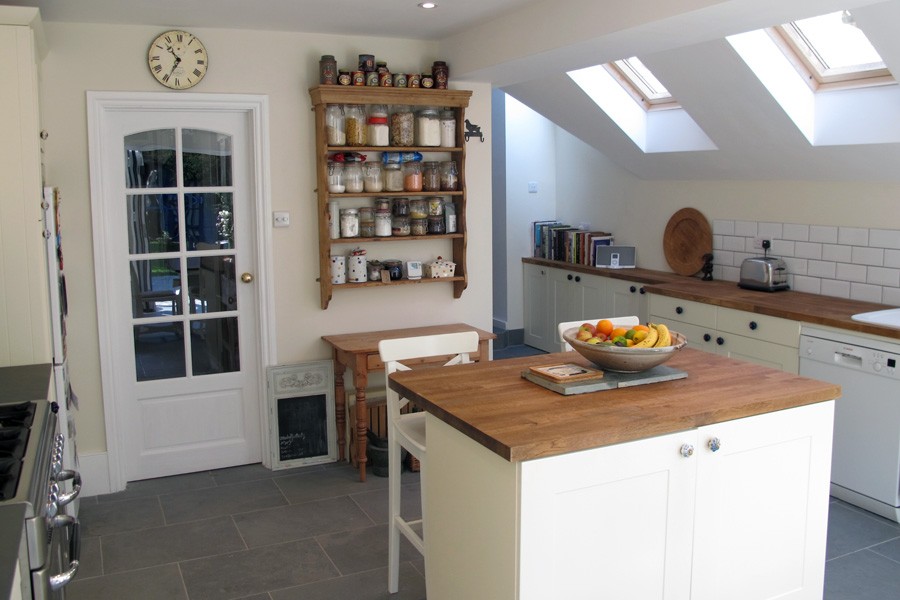 Mid-Level Home Extensions
If your side return offers a larger space in which to extend, or you're opting for a side return extension coupled with a rear extension, then this will put you in the mid-level range. This extension will add a sizeable space to your home and can really help make the most of your available space.
Our project in Stockwell, SW8 is what we would consider as a mid-level extension, it is priced at about £60,000. This extension was both a side return extension and rear kitchen extension. The addition of the extension transformed this formerly awkward space into a larger kitchen and dining area for the family to socialise in.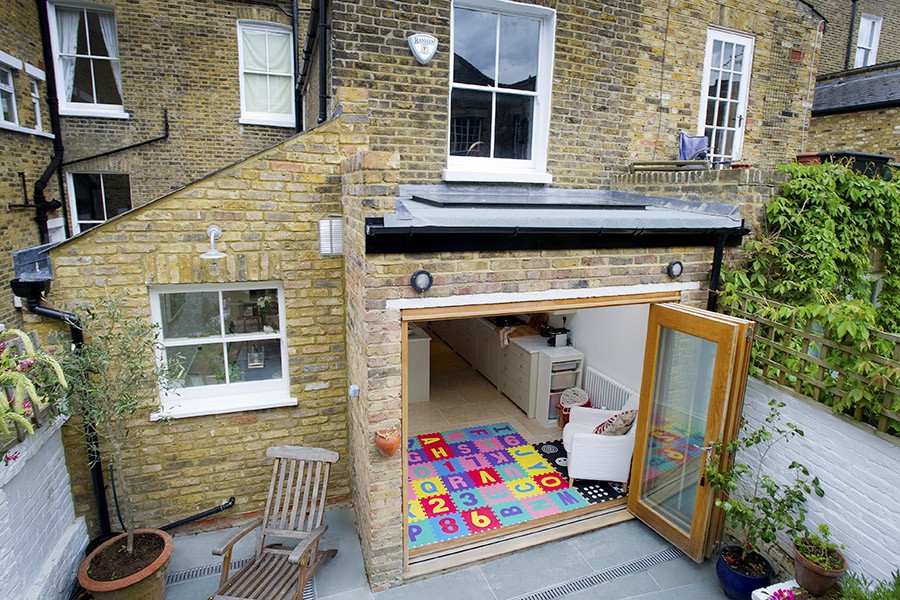 High-End Home Extensions
A high-end side return extension is generally notably larger than the norm, such as a wraparound or a two storey extension. A wraparound extension really boosts the space of your living area as it allows for the
addition of more rooms such as an extra living room, utility space, bathroom or play area.
A high-end extension would typically be priced at about £80,000 – £100,000 +. In 2014 we completed a 50 SQM wraparound scheme in Clapham, SW4; the project boasted 7 meter wide bi-fold doors and a large roof lantern in the living area.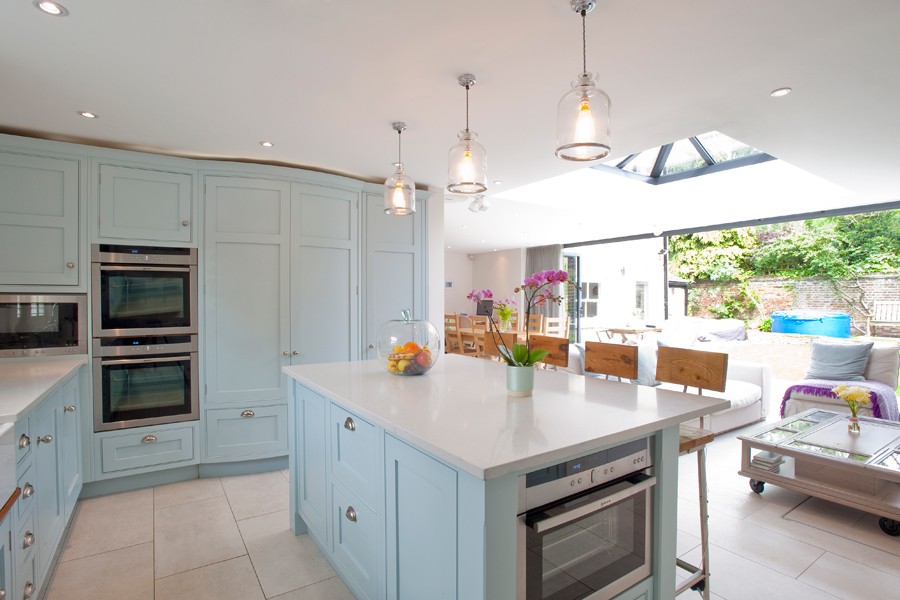 Side Return Costs Explained
Creating a budget for a home extension is much easier if you can quickly and easily see how the cost is broken down and arranged into different aspects of the design and build. Here is an example based on average costs:
• Design Fees: £3,995 + VAT
• Planning Fees: £300 (dependent on borough)
• Structural Engineers: £3,000
• Construction Costs: £40,000 – £80,000
• Fit-Out Costs: £20,000 – £30,000
• Building Control Inspector: £3,000
There's no such thing as an 'off the shelf' side return extension. At Build Team, we offer a fixed fee design service to make things easier when it comes to the initial planning and design stage. We are flexible in taking your budgetary requirements into consideration when designing your home extension to ensure it meets your specific needs. We have also developed an online price calculator app to help give homeowners idea of the potential cost of the project, click here to use the price calculator to generate your instant online quote.