Is it possible to live in the property alongside building work without becoming stressed? Yes!
While some homeowners prefer to move out during home renovations, there's a growing trend for staying put. While we do recommend that you take the occasional break with a long weekend or a short holiday, there's no reason you can't remain in your home while the work is being carried out.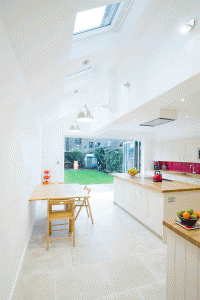 How to Survive Building Work
The best way to survive building work is to partner with professionals who are happy to work around you – within reason of course! Builders need to be able to get the job done, but that doesn't mean you can't come to a mutually beneficial arrangement. Discuss in advance where builders can park their vehicles to ensure you can still access your car, where tools can be left, and where building waste should be stored. Here are some other great ways to survive building works:
Even if you can't access your stove or oven, there are many alternative ways to cook delicious and healthy meals in other areas of your home using a few clever kitchen gadgets. You'd be surprised at the variety of foods you can make with just a slow cooker, microwave, and a kettle!
Close of Parts of the Home
Work with your builders to designate a strict 'no work' zone. If you're building a kitchen extension or side return extension, you should be able to separate your living room from your kitchen and dining rooms with heavy duty plastic sheeting hung from the doorways.
Remember that builders will need to bring tools, equipment, and materials through the home during home renovations, so take care to protect areas the builders may use as access points such as the hallway and stairs. Consider keeping non-essential furniture in temporary storage or alternative rooms.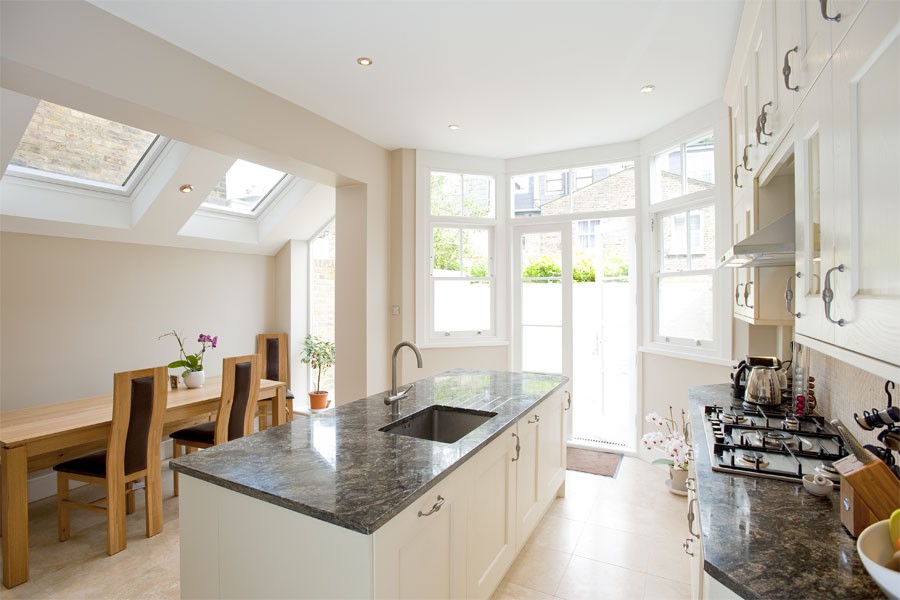 Living through building work may not always be easy. If you're having a side return built, there's going to be dust, dirt, and a fair amount of noise during the building process. However, there are advantages to staying at home during building work. Many homeowners appreciate that they can easily chat to the builders and keen an eye on the progress of the build. It also offers you a chance to keep your neighbours updated, and keep them sweet – remember that building work can affect them too.
If you have any further questions on living in, or indeed moving out during building works, please don't hesitate to give us a call.