We are often asked by clients to advise on the of different entrances they should have into their side return. The number of entrances should really be based upon practicality and preference. From a practicality perspective, consider your current home layout and how the design of the property could be affected by different entry points. From a preference perspective, think about what it is you hope to gain from a side return extension, and your individual needs and requirements.
To make this a little easier, here's a handy guide outlining the benefits and drawbacks of the three main entrance options.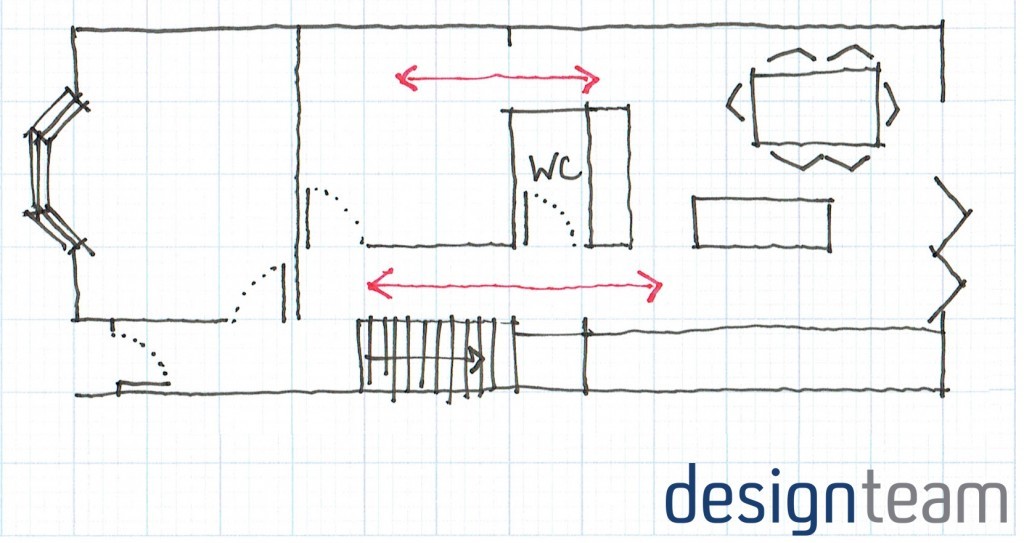 Both entrances open:
With both entrances open, your side return will have an entry point through the hallway and the rear dining room.
This option is very popular with families who appreciate the 'hamster wheel' effect – great for keeping kids from getting under everyone's feet. It is also good for those who see their kitchen as a place to socialise as the two routes into the new space help to minimise crowding and provide a more open and welcoming environment.
This option also helps to maximise light which goes into the dining room, especially if you opt for bi-fold doors and rooflights which help further to illuminate the side return and create an airy, spacious atmosphere.
One thing to take into account when considering this option is that it can be difficult to arrange furniture in the rear dining room since people will be passing through. So you will really need to think about what function you want this room to serve in order to best utilise the space and layout of your furniture.
This option can be restrictive in terms of WC or utility room options, and you may also find there is less available wall space in the kitchen for storage or design.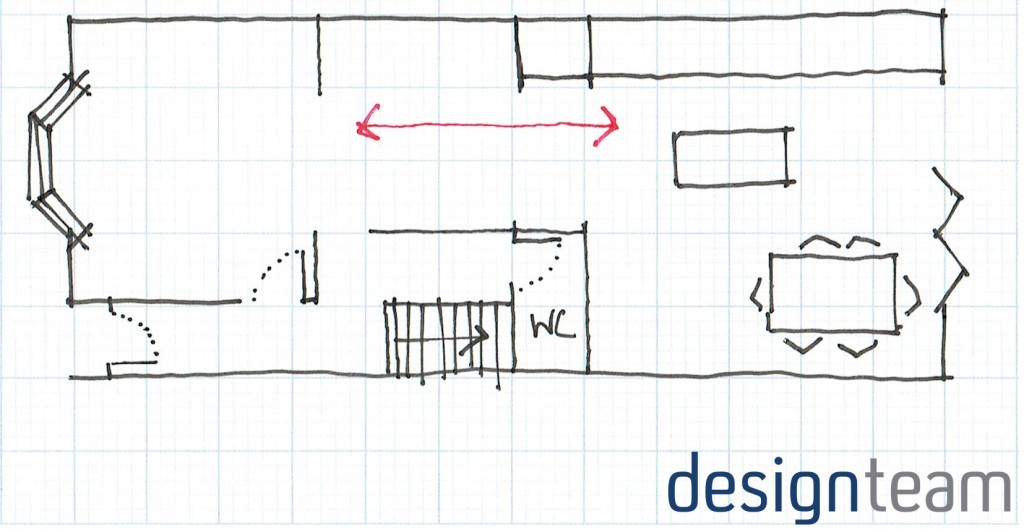 Existing entrance to kitchen blocked off:
If the existing entrance to the kitchen is blocked off, there would be one main entrance into the side return.
The primary benefit of this layout is that there is more room to arrange your kitchen in the side return. If you decide to go one step further and remove the rear wall, which separates the kitchen from the dining room, this can create a light and open plan living space. A room of this size would be great as both a family hub space or as an area for entertaining.
This option also means there may be space available to include a good sized and practical utility room.
A drawback of blocking off the existing kitchen entrance is that the dining room becomes the sole entrance, which can create a corridor effect making the dining room feel less like a useable room, and more like a mere passageway
Some homeowners also find that they miss the long entrance into the kitchen which is a classic characteristic of the typical Victorian home. Side return extensions can dramatically alter the look and feel of a home, so it's important to determine how much you wish your home to change during the renovation.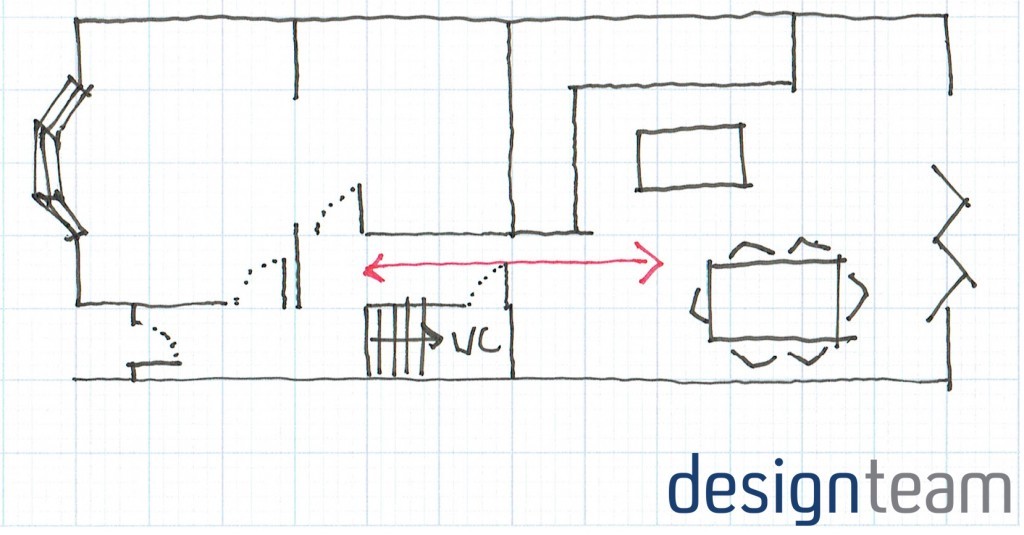 Dining area blocked off:
Having the dining area blocked off is sometimes the only practical option, especially when there is a 3 to 4 step height difference between the side return and the existing kitchen.
This option does, however, mean that there is more worktop space for your kitchen, which is ideal for those who love to cook.
Being able to maintain a completely separate dining room and living room is another advantage, as dividing the available area allows for a more formal dining.
A disadvantage, however, is that less light is able to enter the rear dining room, and it is therefore imperative that you then open up the living room otherwise the dining room will have no light.
Finally, while separating the areas may be advantageous for some, others may struggle with the compartmentalisation of the available space, finding there is less connectivity on the ground floor in general.
It's important to look in detail at all your options, and determine which would be the best choice for you based upon not only the practical aspects, but also your personal preferences and requirements. Think about what you intend to use your new space for, work with your existing layout, and plan ways to best utilise the spaces and areas available to you. Build Team are happy to provide expert advice and insider knowledge to help you make an informed decision.