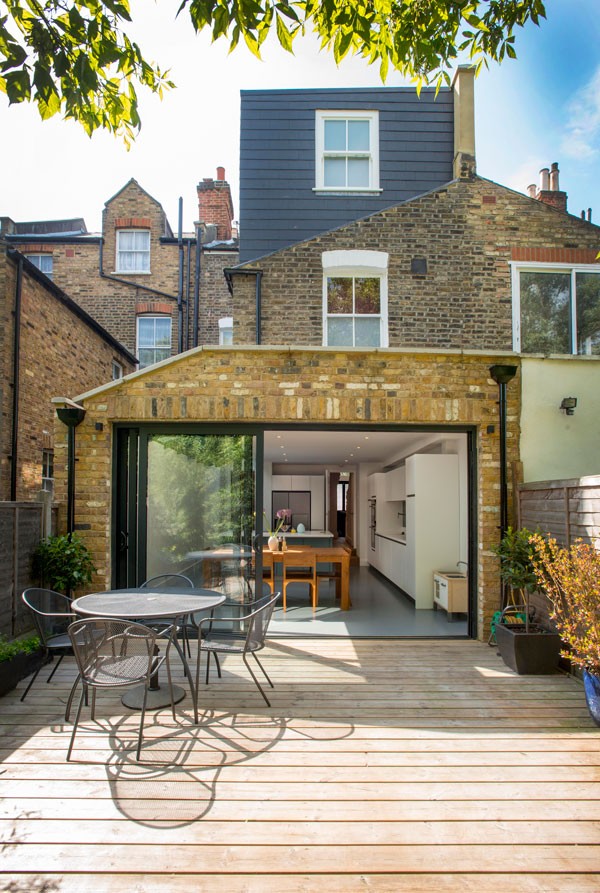 Living space in London is fast becoming harder to find and afford. This has led to an increase in homeowners opting to extend their homes outwards and upwards to make the most out of the space they have available.
This is exactly what our clients have decided to do in our latest project which was completed earlier this month in Highbury, N5. They chose to carry out a loft conversion and a side return extension simultaneously to dramatically increase the space in their home.
Before the extension, as you entered the classic Victorian home you were met with a narrow hallway which separated the living room, dining room and kitchen. Now, as you enter you are greeted with a large open plan living space which leads, into the new light, bright kitchen and dining area.
The 35 square meter kitchen extension has given rise to a wonderful open plan room for the family to cook, socialise and dine in. The 3 panel aluminium sliding patio doors help to connect the garden to the extension. The build also features a large roof light framed with small LED lights; great for changing the ambiance and mood of the dining area in the evenings.
The amount of natural light entering the room is increased greatly by the inclusion of an all-glass roof section. This has been combined with the sliding doors and large roof light to really capture as much natural light as possible into the kitchen and dining area.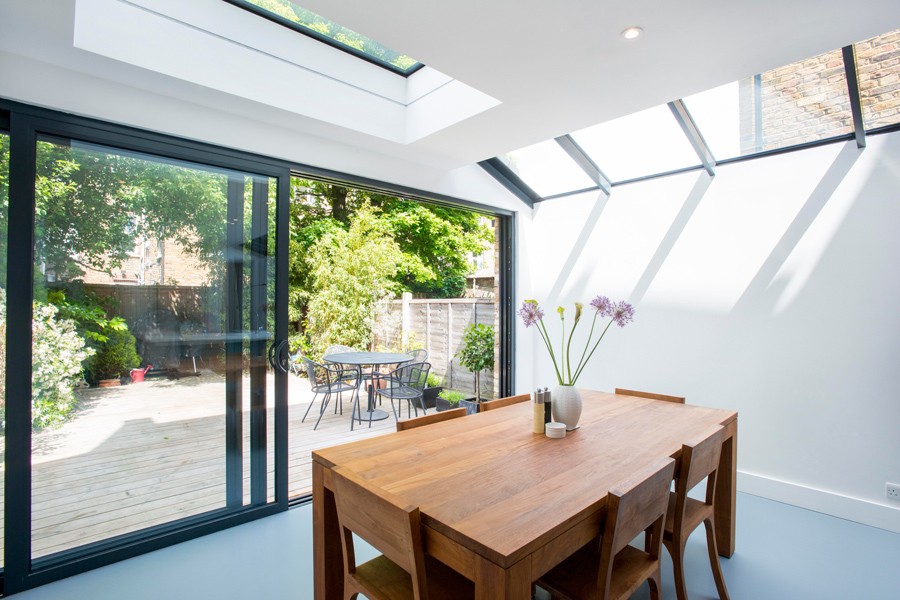 The kitchen has been cleverly designed to make the most of the space created by the extension, with the inclusion of pop-up electric sockets and a food preparation sink in the kitchen island. The client also opted for a contemporary resin floor; an ideal choice for families as it not only looks good but is low maintenance and durable.
Finally, as you venture upstairs towards the loft, you are met with another large roof light in the landing which creates a bright and welcoming entrance to the loft conversion. The loft conversion has provided extra space to install a utility room and a large modern family bathroom.
Check out our gallery for more pictures of the project!