L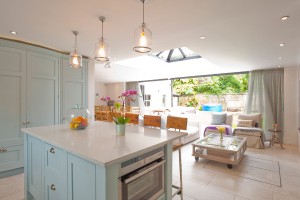 ondon is one of the most expensive places to live in the world, and the cost is rising. House prices are expected to rise by as much as 5% during this year alone, getting onto the property ladder can be challenging for first time buyers. However, it's not just first timers who are feeling the strain; homeowners around the country are finding that the high cost of moving, particularly with stamp duty which can be as much as 12%, is hampering their moving plans.
Financial concerns are contributing towards a rising new trend – 'don't move – improve!' More and more of us are opting to stay put which means our focus can become transforming our current properties into our dream homes. Interior decorating and minor home renovations can help, but many of us are looking into more significant improvements such as home extensions that maximise space, providing more elbowroom for growing families, greater opportunities for entertaining friends and family, and increased room for enjoying hobbies such as cooking and indoor activities.
Loft Conversions
Whether you're looking to add an extra bedroom for a teen, a playroom or a nursery, or you just want a bit more storage space at home, converting your loft is one of the most beneficial changes you can make to your home. In fact, not only can you increase space and really make the most of the existing area, but experts claim that a loft conversion adds a lot of value to your property. It is predicated that this is as much as £20,000 on average. This means you not only benefit from the additional space, but you have a significant advantage if you decide to sell your home in the future.
Side Return Extensions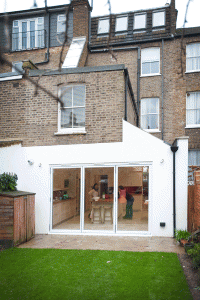 Kitchen extensions and, for older Victorian and Edwardian terraces, side return extensions, are an all-in-one solution. They boost the value of your home while also increasing your kitchen area, and making your home more spacious, airy, and welcoming.
Providing an open-plan environment which combines the kitchen and reception areas, side return renovations extend your home, improve 'flow' and unity, and draw more natural light into the property, creating the perfect place for entertaining.
Recent research suggests that a whopping 94% of Brits would rather spend their money improving their homes, and adding their own personal touches to suit their families, than moving into 'better' properties.
Home decorating and home improvements are some of the most cost effective, efficient, and enjoyable ways to live the dream, in spite of the rising property prices.