Add Space and Value
There are endless benefits to extending your home, and the immediate ones that come to mind tend to be visual; you'll have more light, you can design your kitchen around you and your family, you can create more efficient functionality in your kitchen, the list is endless. One benefit that often gets overlooked is probably one of the most important, and that's Value.
Moving house in London is stressful and expensive – Stamp Duty alone will put a big dent in your wallet. If you're looking for additional space, invest in your current property. The value you can add to your home can be pretty impressive, especially when you begin adding bedrooms and bathrooms. James Morton, director at Benham and Reeves Estate Agent said "In Hampstead village, property can sell for £1600 per square foot but it may only cost £800 per square foot to build, so there is a huge potential for profit within this market."
How much do I have to invest?
The cost of an extension does vary, and it's probably our most commonly asked question. Asking the question is like asking someone how much a car costs – they can be low cost, and they can be expensive, it's all about your choice. The cost of an extension is really based on two things; the first is the square footage. The larger your extension is, the more it will cost, although it will also become more efficient the larger you go. For example we have worked on a £1300SQM rate for smaller extensions, but we might be able to reduce this to 1100SQM for larger extensions. The second factor that will influence cost is your Design. If you choose large roof lights, they can set you back £5000 per window, whereas a Velux Window is a much more modest £1500. As a general rule of thumb, the more glass the more expensive.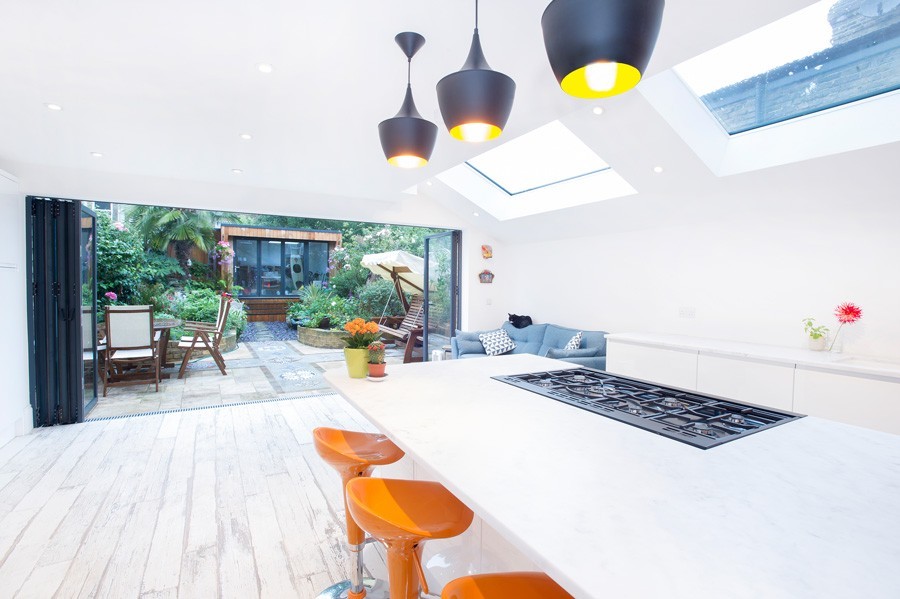 How much will it add to my home?
Nationwide Building Society (NBS) suggests that adding an extension to your home can add over 20% to the value of your property. An extra bathroom can add up to 6% and an additional double bedroom can add 12%.
A survey of borrowers who had taken out a home improvement loan found out that kitchens are the most popular room to renovate, which is hardly surprising given their functionality and social importance. An extension can completely transform your kitchen, as it offers such a generous finished room size, you're design really shouldn't be limited by space. Our clients often find the room is so large, it can comfortably house two or three functions, which is perfect for open-plan living.
Does this mean I have to make my Design generic?
Absolutely not – you can design your extension wholly around you, but if the resell value is on your mind, our Design Team will absolutely use their expertise to guide you in your design choices. For example, we would advise to avoid anything that houses a very particular function. We recently had a client who wanted us to incorporate a little washroom for her dogs just behind her utility area, so she could clean off their muddy paws after long walks. We advised our client to make the room large enough to house a shower, so if she came to sell the room could be replaced with a more generic function.
We would advise against certain design elements, such as cat flaps in glass or glazing. Replacing glass is expensive, and it will certainly go against you if you're trying to make a sale and the owners aren't cat people.
What should I add to increase value?
We would recommend adding bi-fold or sliding doors, as they frame the room and make quite a statement. They really help to merge the boundaries between inside and out, which opens up your room to new possibilities and functions. Increasing natural light is a no brainer; it makes your rooms like larger and more pleasant and isn't too expensive to do, especially if you're planning to extend anyway.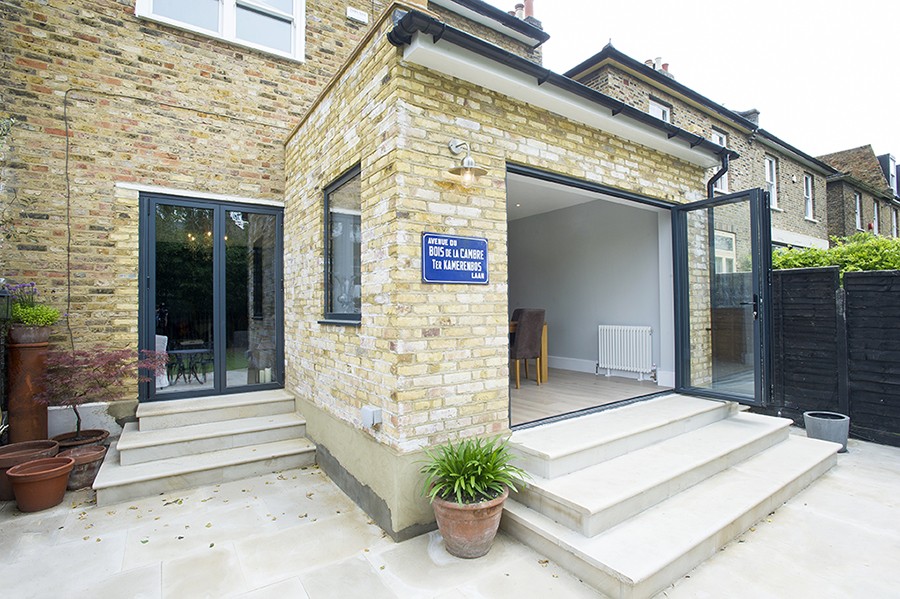 Our Design Team can help you add value to your property and can create designs to suit every budget. Give us a call on 020 7495 6561 or email us at hello@buildteam.com for more information.