Have you ever wondered how an architect would design their house?  Our Design Team work so hard at creating our clients visions; we thought we would ask some of the team to design their perfect extension.
We chose the existing floorplan and specification that we use most frequently, which is a mid-terrace property and a ground floor extension. To keep it realistic, we have given our team a budget of £85,000 and we've kept the designs within general planning guidelines (although this will depend on your local council).
David
Ironically, flats tend to take more design work than houses because homeowners frequently invest on an internal reconfiguration. This is because when you add an extension to a ground floor flat, the whole dynamic changes and you (usually) will want to push your living, kitchen and dining area to the back and keep the front of the property for your bedroom(s). For this reason, I love designing flats because you are designing an entire home; you have to think about so much more than just the kitchen and dining area.
To satisfy planning guidelines, you might have to incorporate a courtyard into your scheme. Courtyards are a fantastic feature and add such character to a property. The main reason for the courtyard is to allow natural light and ventilation into your second bedroom. It's important to remember that the benefits of a courtyard don't end with that bedroom, and you can add windows and kitchen access to catapult light into your extension area too.
I think the most important design aspect of a home is creating a sensible flow between the functional spaces. With a flat, you want to limit corridor space and embrace open plan living.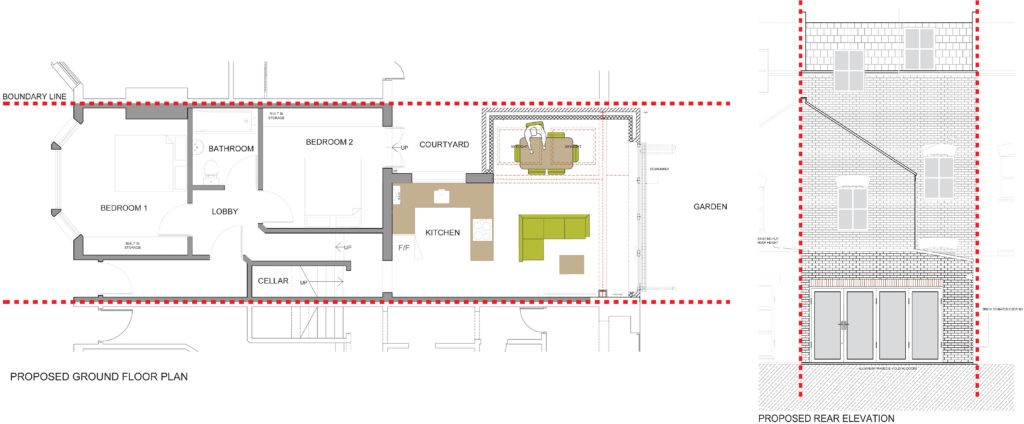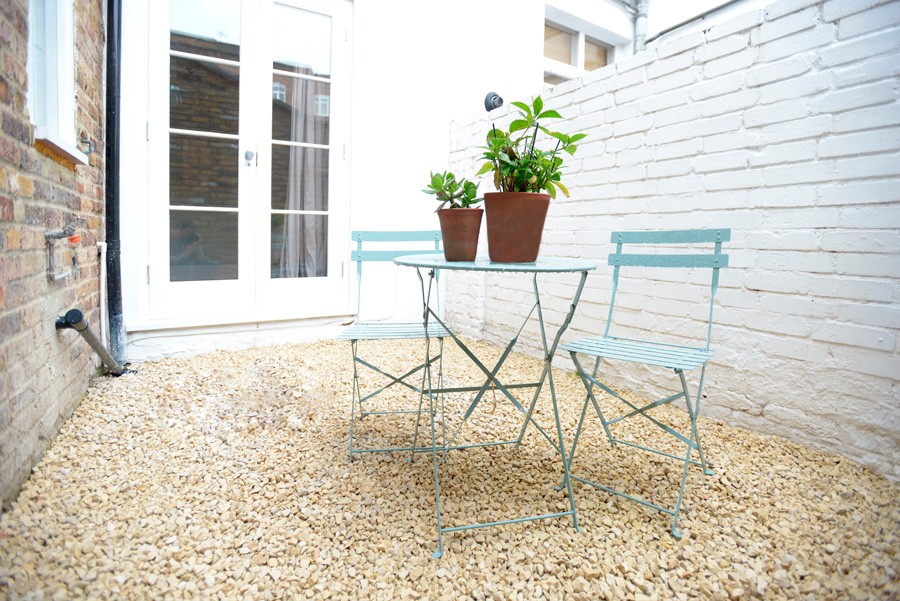 Steven
I love to add details that are really unique. For this reason, I have used an all glass rear façade to maximise natural light, and I feel this also creates a real feature within the extension. This type of detail can also benefit via planning as it makes the proposal look lighter and therefore less intrusive.
I have chosen Velux windows because they are a cost effective solution and offer both natural light and ventilation. I want to face the garden while I am cooking, so I have designed my kitchen with that in mind. I've also added an apex roof toward the rear which enlarges the space and enhances the importance of the dining area. I like my kitchen clutter free, so I have included a Utility & WC area within my plan so I can hide away unsightly items like my washing machine and ironing board. I also think it's important to have a WC downstairs, especially if you like having parties!

Beth
I have chosen a design that is a perfect alternative if your local council won't allow a full wraparound scheme.  It leaves an interesting L-shaped space which creates a real sense of openness when fully opened. It's hard to visualise, so have a look at the pictures of our SW8 project here to see some examples.
The shape of the extension makes it easier to create 'zones'. I also feel the design provides a more useful wall space then the alternative which is a completely square, open plan room.
I've retained the side return window to create an internal window, which will allow light access to the darkest part of the house. I also love to read, so I've incorporated a window seat alongside my bookshelves which adds some quirky character to the extension.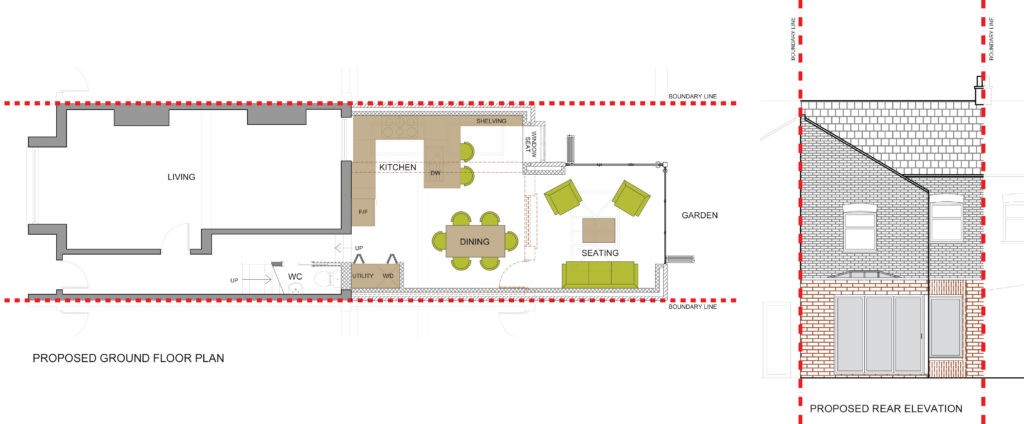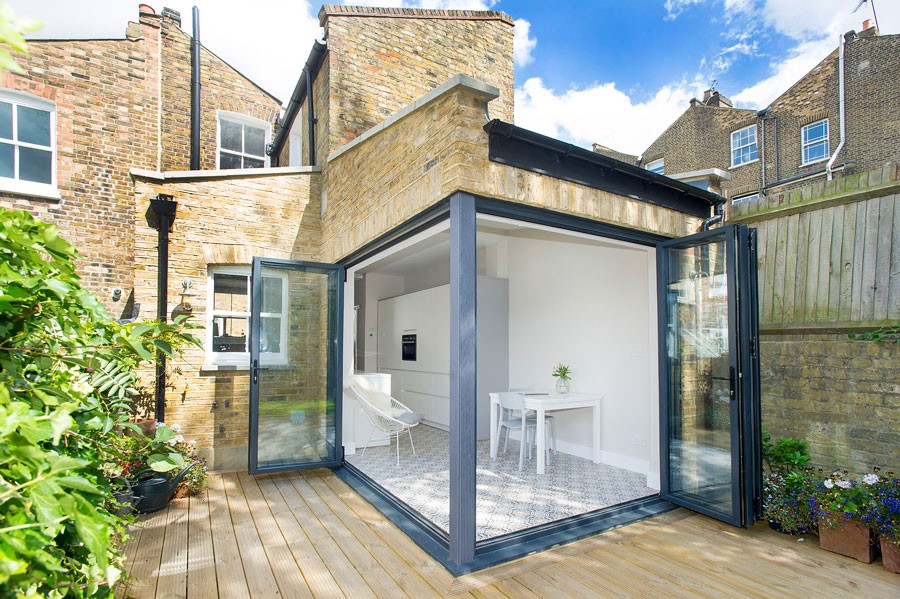 Book a Site Visit today and meet our Design Team at your property to discuss the design options best for you. Call us on 020 7242 5353 or email us at hello@buildteam.com to book your Site Visit.