Our Design Team believe that no person is the same, so no extension should be the same. Every single design we create is different; our team create tailor made designs, wholly specific to individual client needs and specifications. There are an endless world of possibilities when to comes to designing your extension, be that external design (the shape and size of your extension), to the smaller details such as exposed brick or open plan living.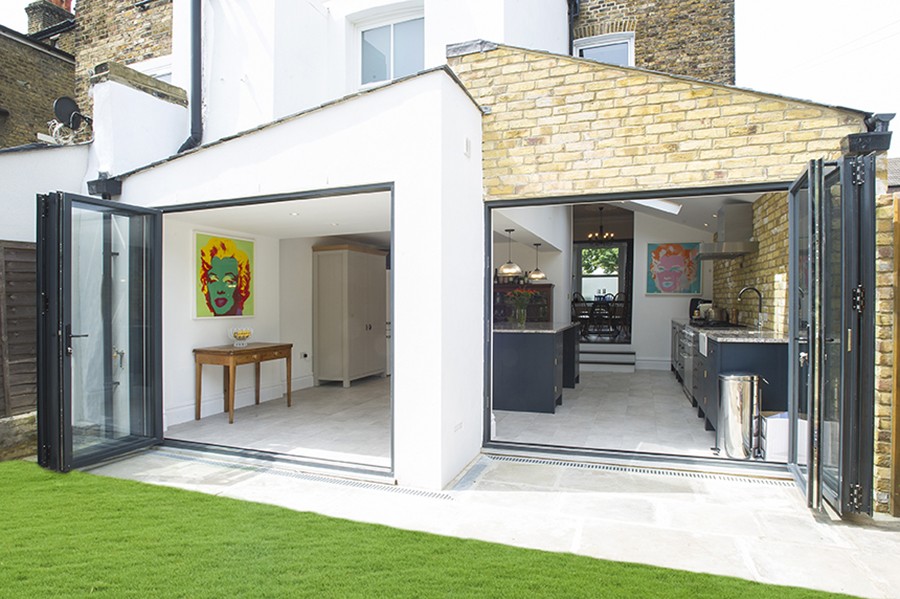 Know your extensions
There are four typical ground floor extensions. The designs we recommend to our clients will depend on what you want to achieve (ie. lots of floor area), and what your local council will permit:
Side return extension
A side return widens the outrigger, and can fill that empty 'alley like' space up to the boundary line. This space in the garden is often too narrow to hold any useful function, so extending usually only adds value to the home as it doesn't take away any valuable space. The additional width of a side return dramatically improves the internal space and in some cases, can double the finished room size. As a result you are able to reconfigure your rooms to a more functional and comfortable design.
Rear extension
A rear extension pushes back the rear wall to create a longer ground floor living space.
In East Dulwich, at our Elsie Road Project, the contemporary rear extension gives the house a spacious dining area. The Velux window gives the space a well-lit, warm atmosphere.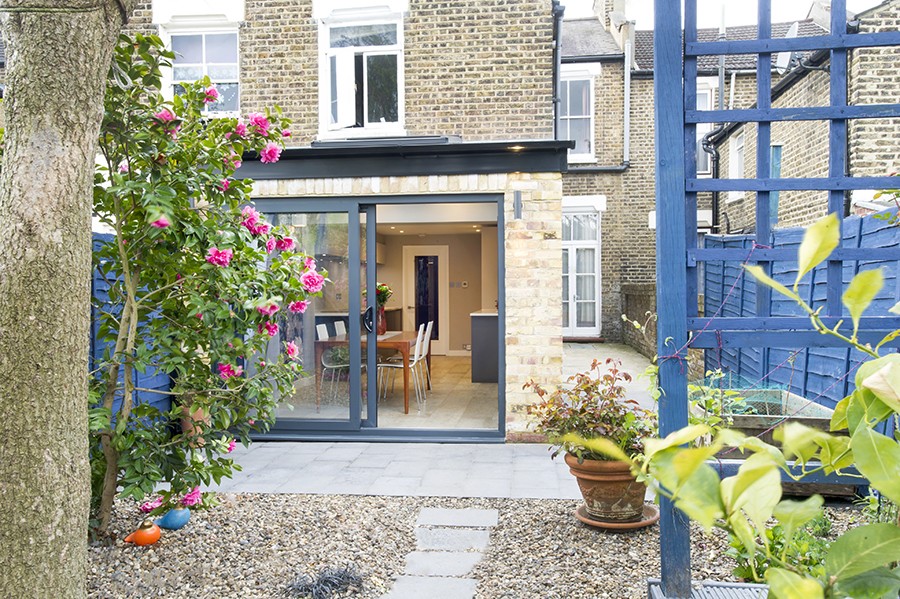 Wraparound Extension
A wraparound extension is a combination of a side return and a rear extension; the extended area infills to the side and extends to the rear and joins the two in a wraparound effect. This extension helps to maximise internal space and are perfect if you have a large garden. Local councils are a little more hesitant of these extensions and you'll usually need precedent within your local area to gain consent.
To avoid the overbearing nature of wrap around extensions we usually design a partially pitched roof to lower the party wall on the neighbouring side while maintaining a tall living space inside the extension. This can be seen in our Victoria Road project in Stroud Green. Lowering the boundary wall helps to soften the edges of a larger extension. The pitched roof is the perfect for encouraging natural light into the space.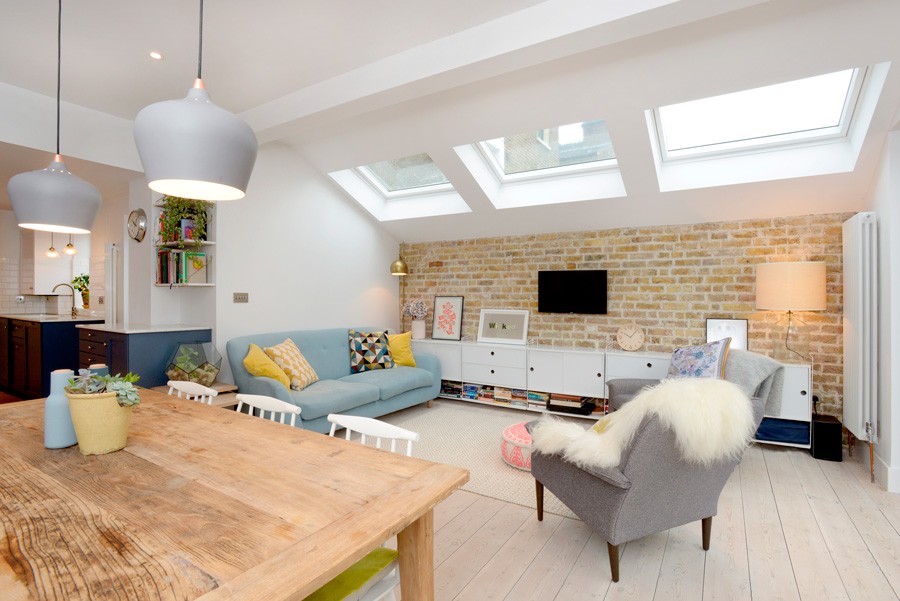 Side and rear extension
A side and rear extension is a fantastic option if you want to maximise space, but are restricted by your local councils policies. We designed and built our Battersea project before Lambeth council allowed wraparound extensions, so we designed a fantastic alternative which extended to the side and rear, but avoided the overbearing nature of a wraparound which Lambeth opposed.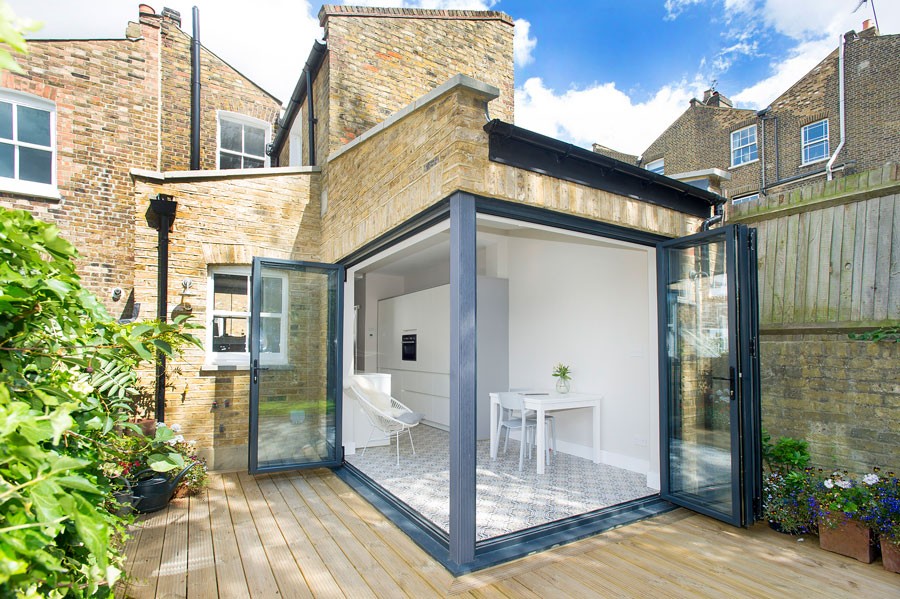 Call our team today and learn more about the types of extensions available to you. You can call us on 0207 495 6561 or email us at hello@buildteam.com