Bathrooms are one of the most functional rooms in the house. Compact bathrooms are becoming increasingly popular to make best use of the available space. We think your bathroom should be designed to give you the most efficient use of space whilst still remaining comfortable. Where space is at a premium, compact bathrooms can work well, especially if contained as part of another room or utility room.
Smallest Size
For a simple WC, where only a loo and sink are required, the smallest size you are looking at is roughly 700mm (0.7m) wide and 1500mm (1.5m) long. This will allow enough space for you to move within the room, once the facilities are installed. This size often fits neatly under the stairs. A corner sink can also save some space, as well as being comfortable to use. Some are available in very small sizes.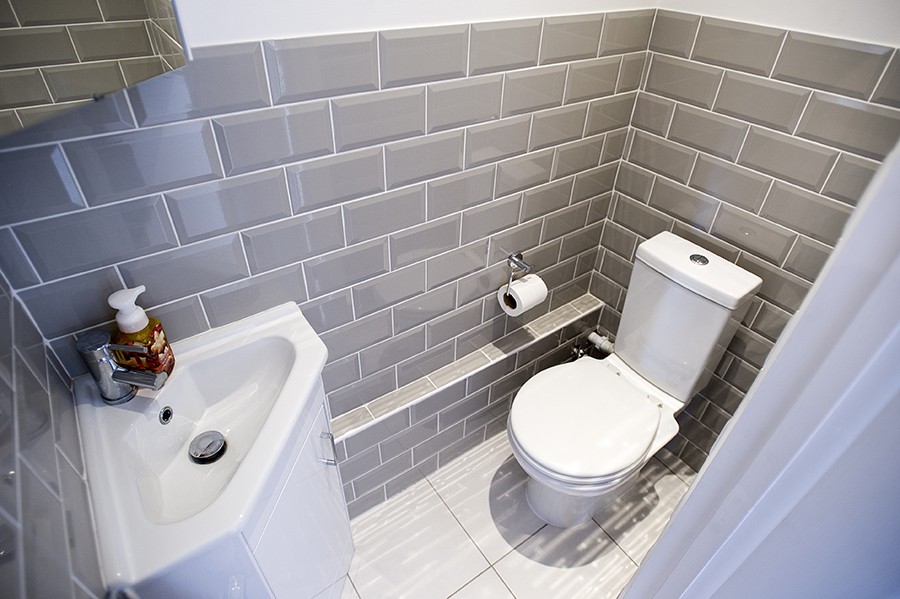 Wet Room
A popular choice for a small space, the wet room removes the need for a separate shower cubicle, which may improve the look of the space. Although a little more work is required in tanking the bathroom, the space will feel more open and easier to clean. These rooms only need to be slightly bigger than the smallest WC, and if that means fewer quarrels over the shower in the morning, all the better.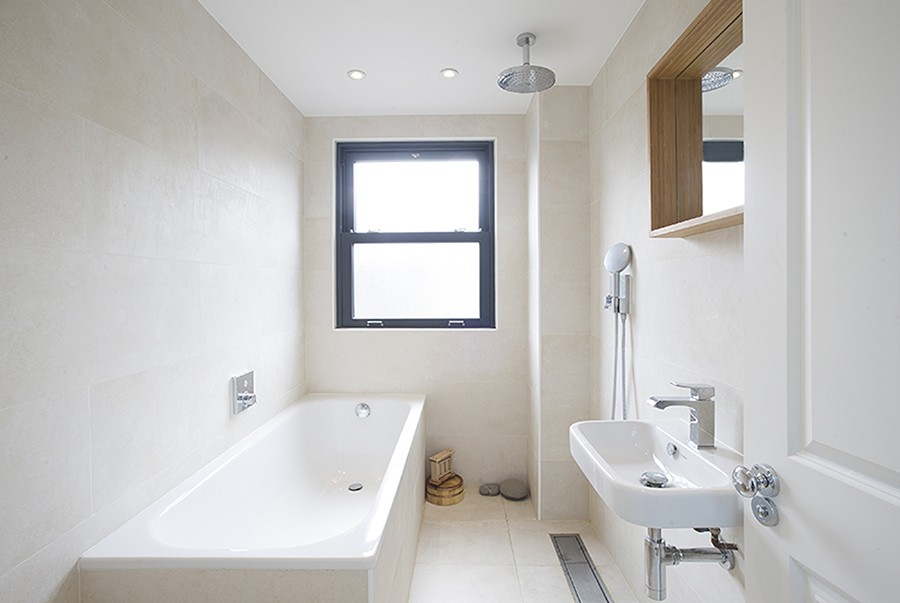 Loft Bathrooms
Utilising the space under the eaves, frees up the remaining space within your loft conversion. This space typically forms a bedroom. However, loos can be placed under the eaves, typically at the front of the loft conversion. Since they do not need to be in an area of maximum head height, this location will free up the remaining, full height space. This can be for the shower and sink, as well as the other rooms.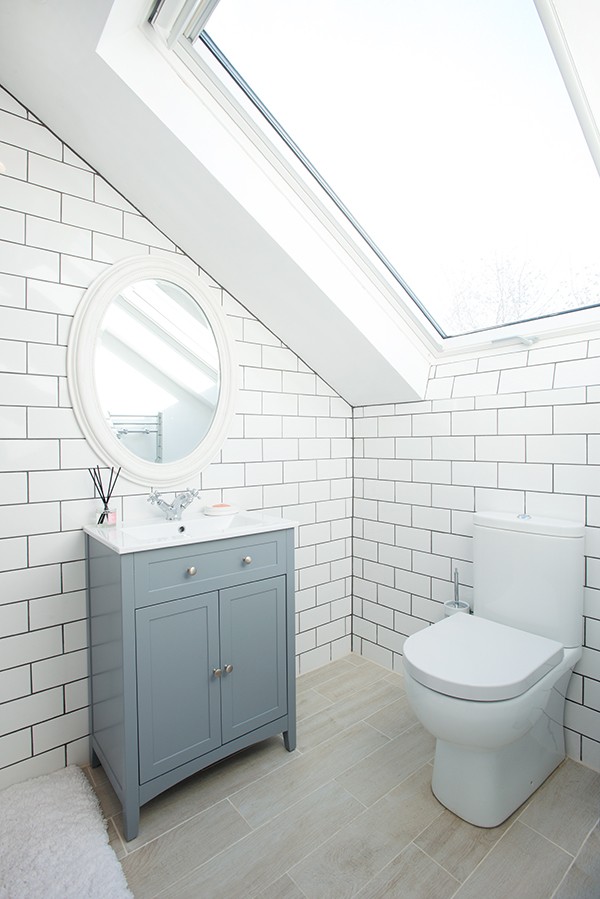 Hidden Cisterns
These can provide more space in the bathroom for use of the toilet and sink. They also hide the otherwise unresolved aesthetic issue that is the cistern.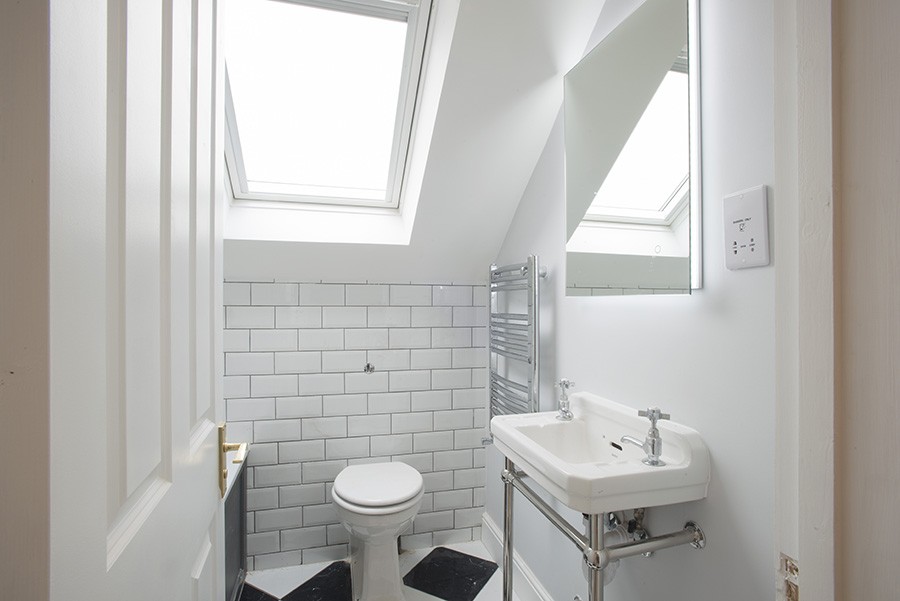 Pocket Doors
These are amazing space savers, as the swing of the door disappears. So it means less circulation space required to get into the WC as the door runs on a track overhead. It then slides into a cavity in the stud wall, which runs down the side of the toilet. These doors are also great for hidden storage and utility rooms.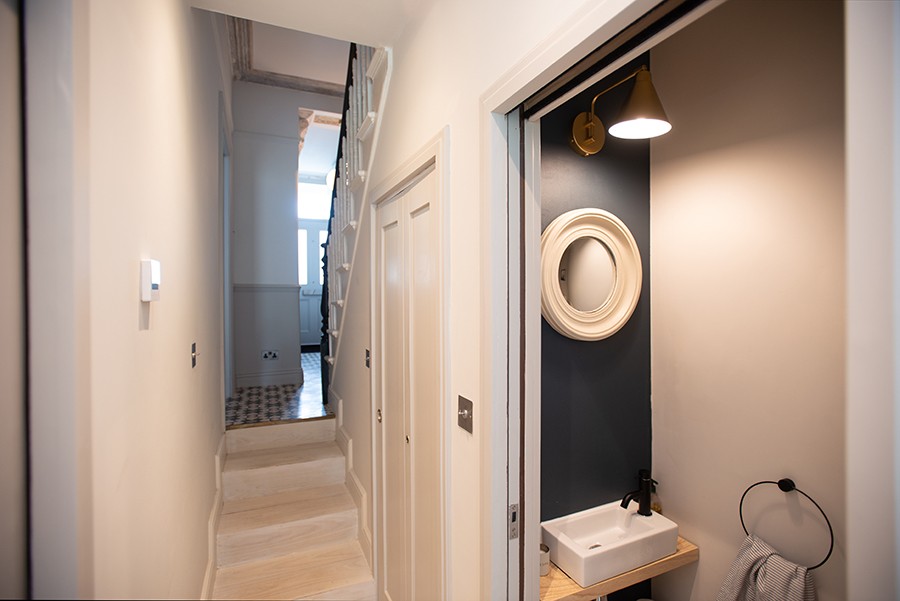 So, however tight the space you're playing with actually is, we can help you make the most of it. We will fill your design with clever tricks! Then you will be left with a compact family bathroom, as well as space left over.
Would you like to discuss these ideas for your own project? Then please give the Enquiries Team a call on 0207 495 6561 to arrange a Free Design Consultation. Alternatively, you can book directly by clicking here. We look forward to working with you!