Your garden has a huge impact on your kitchen as it can influence the level of natural light and ambience within the room. A kitchen extension is usually quite a drastic redesign of the rear of the property, and can cause quite an upheaval to the garden. For these two reasons, we recommend that you consider redesigning your garden to complement your new extension so you can make the most out of both spaces.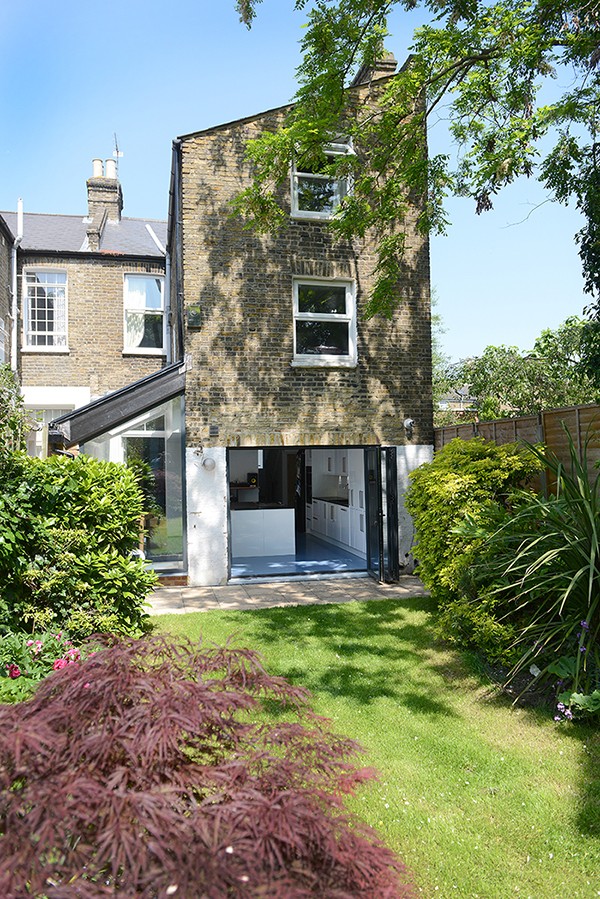 How will it benefit me?
The design of your garden can directly impact the lighting, colour and atmosphere of your property. Rear extensions often end up being the part of the house which makes direct contact with the garden. To accentuate the relationship between inside and out, many clients design a level threshold at the entryway. This allows for a flat join between inside and out which means that when the doors are open, it looks like one huge space. This design is particularly popular with large doorways, such as bi-fold doors. During the summer you can enjoy a continual living space between your inside kitchen and outside dining.
Redesigning your garden and extension together also minimises disruption for both you and your neighbours. An attractive and well thought out garden can also add significant value to your home.
What are my design options?
Both large and small gardens tend to work best when they have zones. This means creating areas for specific purposes such as seating, planting, grass, storage and so on.
An outdoor seating area can look great and is another technique used to really help to merge the boundaries between inside and out. If your garden is smaller, creating a corner bench-like seating area can really make the most out of garden space.
Paving, decking and patios are integral to many urban gardens. Once you've created your dream garden, it's essential you're able to sit and enjoy it! There are a variety of materials that you can use to choose from to create a style and ambience that suits you.
There are plenty of options to create a lawn. Grass can be as big or small as suits the garden, and also comes in any shape. For those looking to keep a green garden which is low maintenance, synthetic grass has become an increasingly popular option.
Including flower beds and potted plants can frame and separate zones while adding texture and colour to your garden.
In terrace houses, storage can be minimal. The garden is a great place to gain more living space and house a shed, bike store or something more substantial. When designing your outdoor space, consider how you will access these features; pathways can frame other features as well as add practicality to the design.
Can you help me gain privacy?
Privacy is essential, especially in London gardens. There are lots of ways to keep your garden private which look lovely, for example climbing plants not only cover any unattractive concrete or fencing but they can make your garden seem bigger and less urban. Trees can be planted and they can block views from neighbouring windows, giving you an element of privacy without having an obvious 'barrier'. Garden canopies are a more obvious but very effective solution. They can also create zones within the outdoor space and provide weather protection (necessary for the British summer!) for outdoor eating and activities.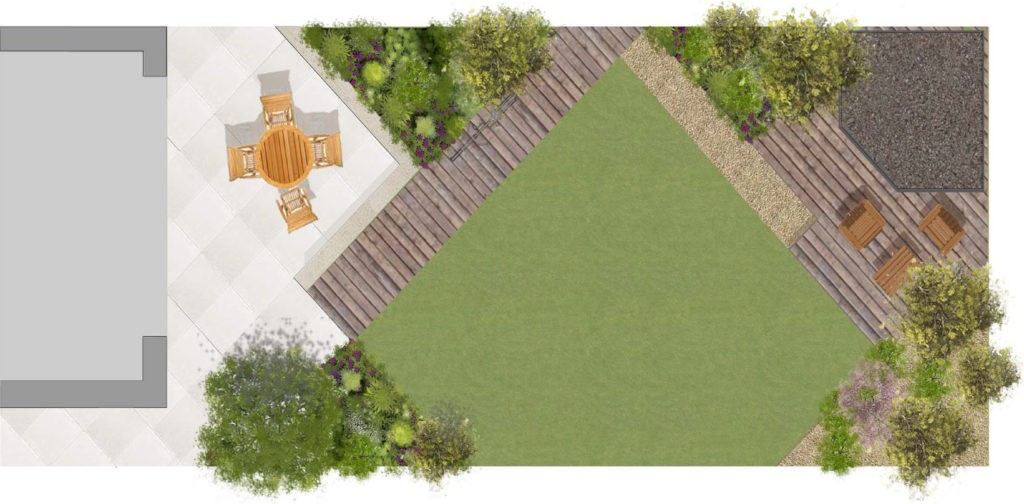 How can we help you?
Our Design Team offer a Landscape Design Service as a Bolt-On to the Design Phase. We ensure that you reach a final design that you are completely happy with, and offer unlimited cost-free amendments until this point is reached. For this fixed fee, we include:
Measured Survey
Design Consultation with our Architectural Design Team
Colour rendered images of your design options
Unlimited amendments and design options
If you want to find out more or have any questions, please feel free to ring us on 0207 495 6561 or drop us an email at hello@designteam.co.uk – our team of design experts will be happy to help!