If you are planning a home extension or remodel, creating office and living space for home working is essential now, more than ever. Space to work and learn is most likely high on the agenda. Here are some of the ways you can add additional working and learning spaces to your home, whatever your budget.
---
Divide Up Existing Space
Open plan space may not lend itself to home working or schooling. With the whole family spending most of their time inside, the noise and distraction created may not be ideal. Consider re-dividing up the space, but instead of the solid wall and door solution, look at more adaptable alternatives. For example, screens can be open or closed depending on your requirements throughout the day.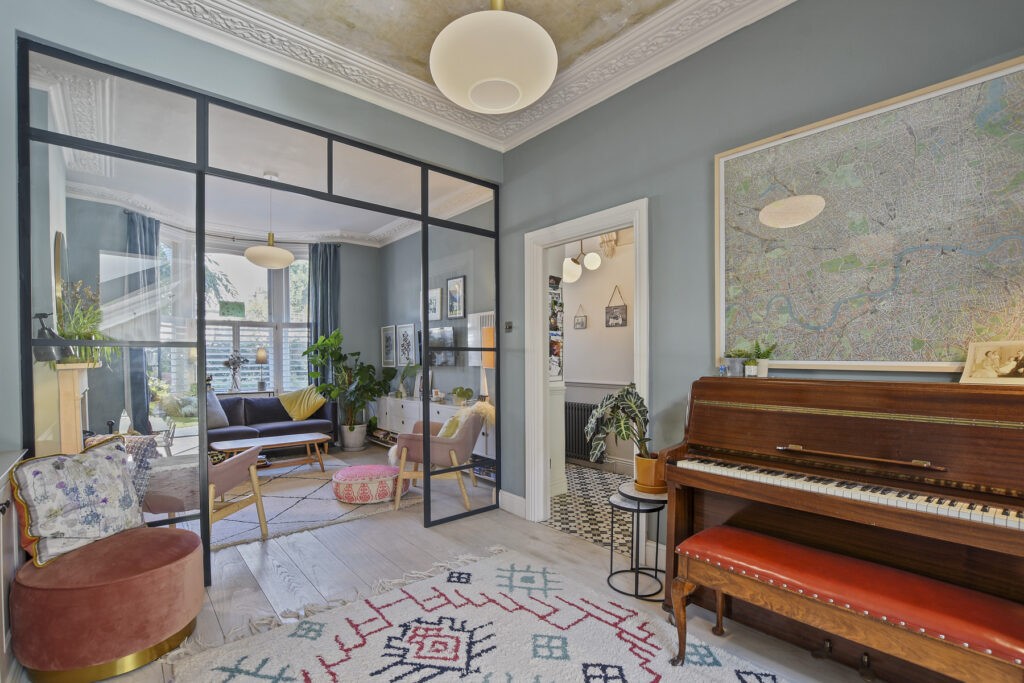 At this N4 family home, a Crittall screen has been used to create separation between the two reception rooms. However, it still lets through the light and views. This is a creative, and trendy, solution to creating office and living space without compromising style and light. If a Crittall screen is out of budget – prices start at around £4,000 for something like this – then take a look at cheaper alternatives. Perhaps a custom made timber-framed divider, or a floor to ceiling curtain. Perhaps simply using large pieces of furniture, such as bookcases or shelving units.
---
Convert the Garage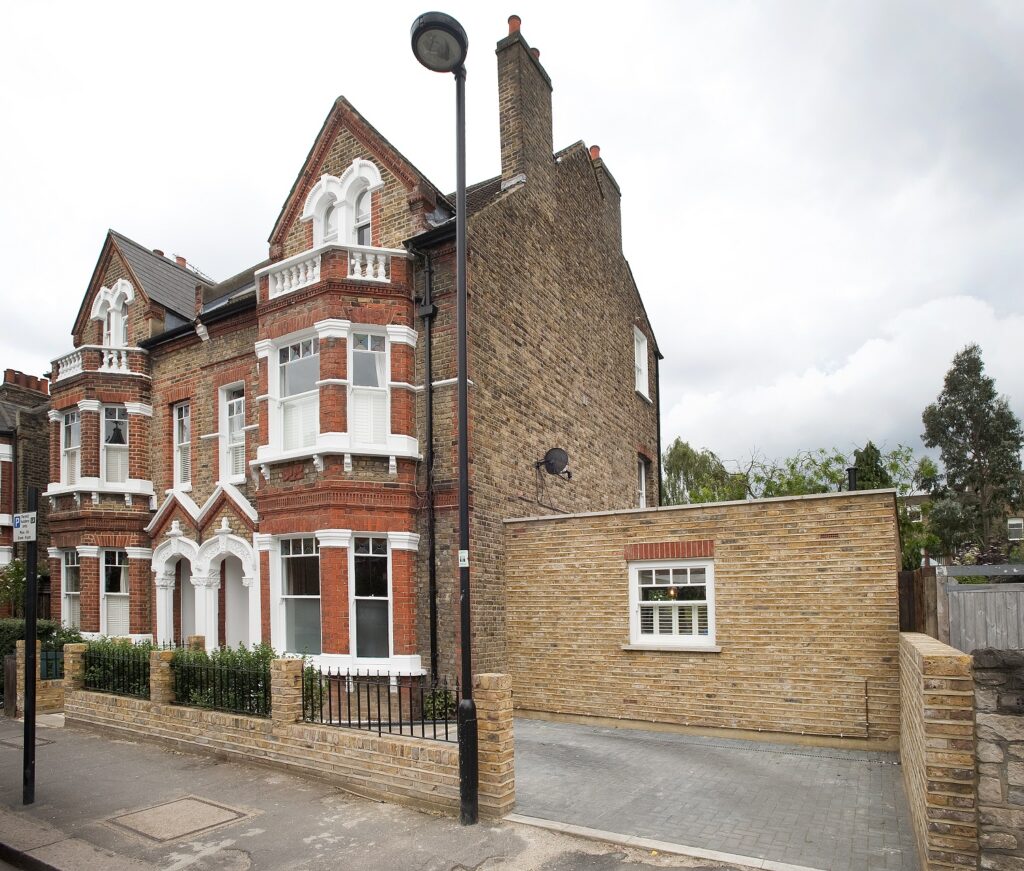 If a full extension is out of the question, a good alternative is to convert an existing garage. As cars have got larger, many older garages are no longer fit for purpose. In fact, more often than not, they become disused dumping grounds for all types of gardening paraphernalia, and even Christmas decorations. So, instead, why not convert this space into a dedicated playroom, second sitting room or home office? Depending on your requirements, the space may be large enough to add that handy downstairs WC or Utility room too. Adding purpose built storage into the space means the items currently stored can remain in the garage too.
---
Garden Rooms
However, if you don't have a redundant room waiting to be transformed, or you would prefer a degree of separation between work and home, then a garden office may be the way forward for you. A new purpose built structure in the garden can be designed bespoke to your site and needs. It will give you greater flexibility in the working environment you create. Location within the garden and position of windows and doors can all be done to make the most of light and views. Adding a small WC and Kitchenette will provide you with a practical solution too. Contact us to find out more about garden rooms, as we also design and build them.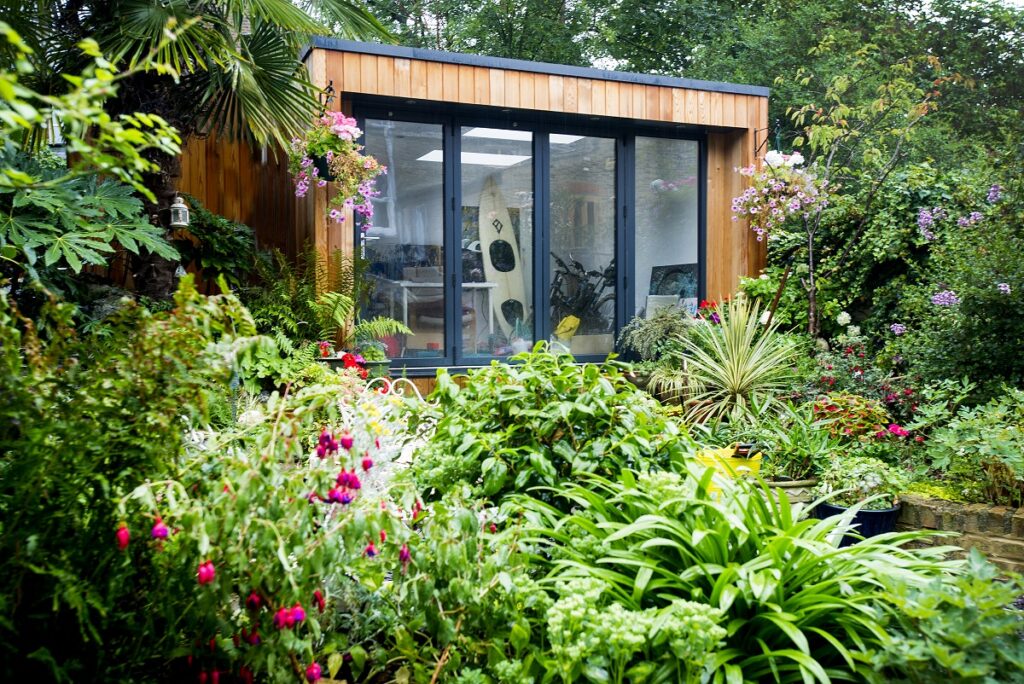 Another consideration is the possibility of the outhouse doubling as a summer house at evenings and weekends. It can create good storage to hide away office supplies. And, by adding a seating area or an outside deck, it fashions a space that can be used by the whole family, all year round. An outbuilding really can become an extension of your home and garden.
---
First Floor Extension
Many Victorian terraced homes have an outrigger to the rear, housing a kitchen on the ground floor and a bedroom above. Over time, the ground floor portions have been extended, leaving the potential for the first floor to follow suit. A first floor extension gives way to the possibility of adding an additional room upstairs, or enlarging an existing box room. This can create a home office or additional room for the children to have their own space.
---
Loft Conversions
Sometimes the only way is up. If you live on a tight plot or don't want to hand over any of your outside space to a new extension, the loft may be your best option. Loft extensions can be costly, however. Prices can start at around £30,000, but they can add a lot of value to your home, along with space. After all, you will be adding an additional floor to your property! Converting the loft can be as small as adding a bedroom or office space within the eves. Or, it might be doing a full L-shaped dormer extension. This could gain up to two double bedrooms and a new family bathroom. There is a huge amount of potential to unlock in your attic.
Mezzanines can be a great use of the loft space too. If you have high ceilings on the floor below, or a low roof pitch, then creating a mezzanine can be a great way to add additional floor space. And you would not have to alter the structure of the building.
---
Re-Purpose Existing Spaces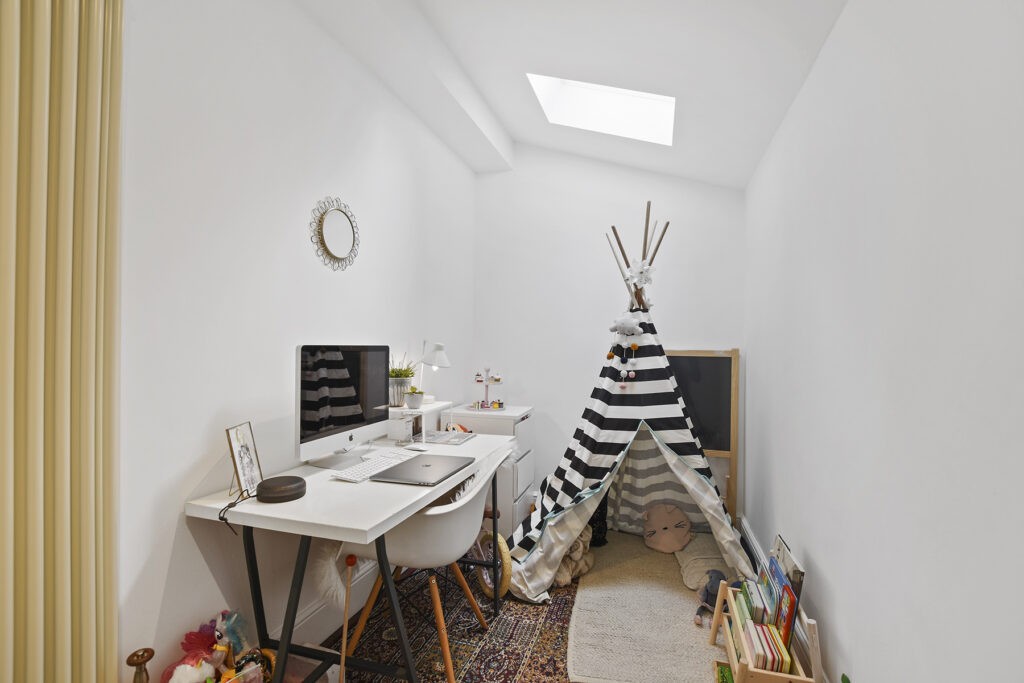 If home extensions and conversions are out of the question, consider what can be done with the existing spaces when creating office and living space. Maybe you want to incorporate a workspace alongside current living space, and not in your new extension area?Chimney alcoves, a landing and even under the stairs are all great little nooks to add in working-from-home spaces. Placing a desk or bureau built under the stairs, or into the alcoves either side of the chimney, makes for a practical and affordable way to add a private working space for either yourself or the children. Designing a solution that can be hidden or folded away will ensure that come the end of the working day it can be packed away neatly and the room will be returned to its original purpose.
---
If you are considering a home extension or are looking to explore the possibility and options available, then give our friendly enquiries team a call 0207 495 6561 or email hello@buildteam.com to see how we can help.