This blog discusses boundary walls and extension design. Did you know Local Authorities have guidelines in place which dictate the maximum height your boundary wall can be? This may be different to the height of the existing fence or brick divide, so it is worth checking your council's Planning Guides to find out what yours is. These planning guidelines are in place to regulate extensions. They also ensure that over-dominant structures, which can block out views and light to neighbouring properties, are not erected.
The boundary walls you share with your neighbours will affect your new extension's roof, and consequently the overall design of the space. This means internally as well as externally, so it is therefore important to consider the options available to you. Below we have explored some of the different design styles you can use, should you have a high boundary wall or discover you have much less height than you thought.
---
Your Low Boundary Walls Options
If your local council has strict regulations on boundary wall height, we would recommend a pitched roof design along your side return. For example, parts of Lewisham and Southwark often limit boundary height to 2.3 metres, and in some circumstances request it to be as low as 2 metres.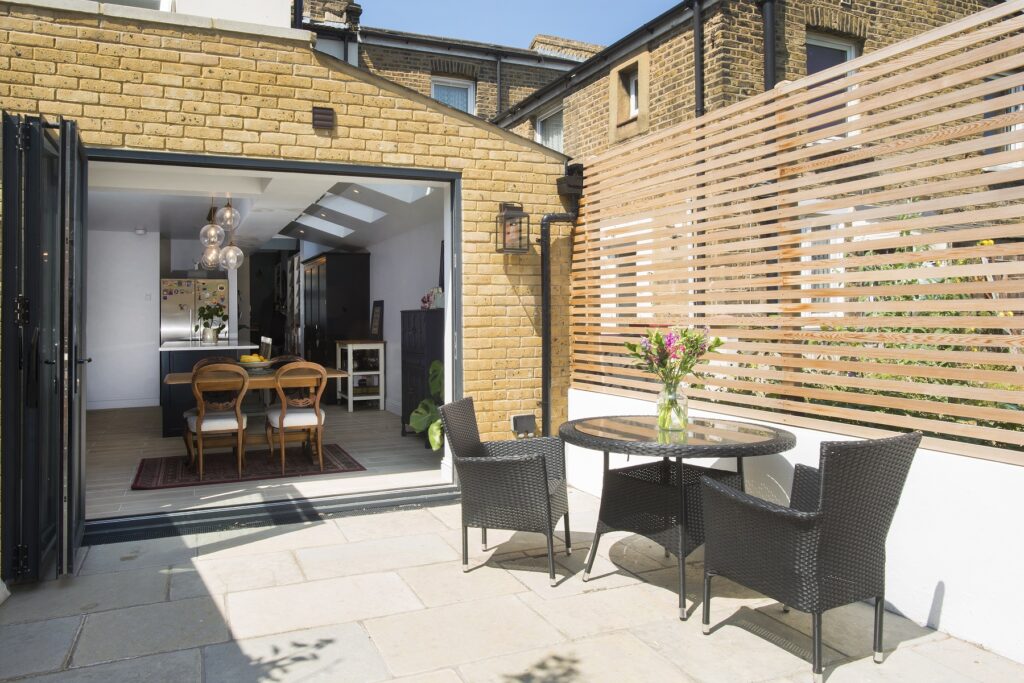 A partial pitch into a flat roof design is our most popular and regularly used design option on wraparound extensions. This enables you to have the modern, flat roof design on the majority of your extension, while still following boundary wall guidelines down the side shared with a neighbour. Using a pitched, as opposed to a flat, stepped design allows you to gain the maximum internal head height. In turn, this gives the illusion of a larger and more spacious room. In reality this design means that you would pitch the roof at the boundary wall up towards your property, joining it onto the flat roof of the rear extension. This would then enable you to make the most of the head height. See the project above, a wraparound in South East London.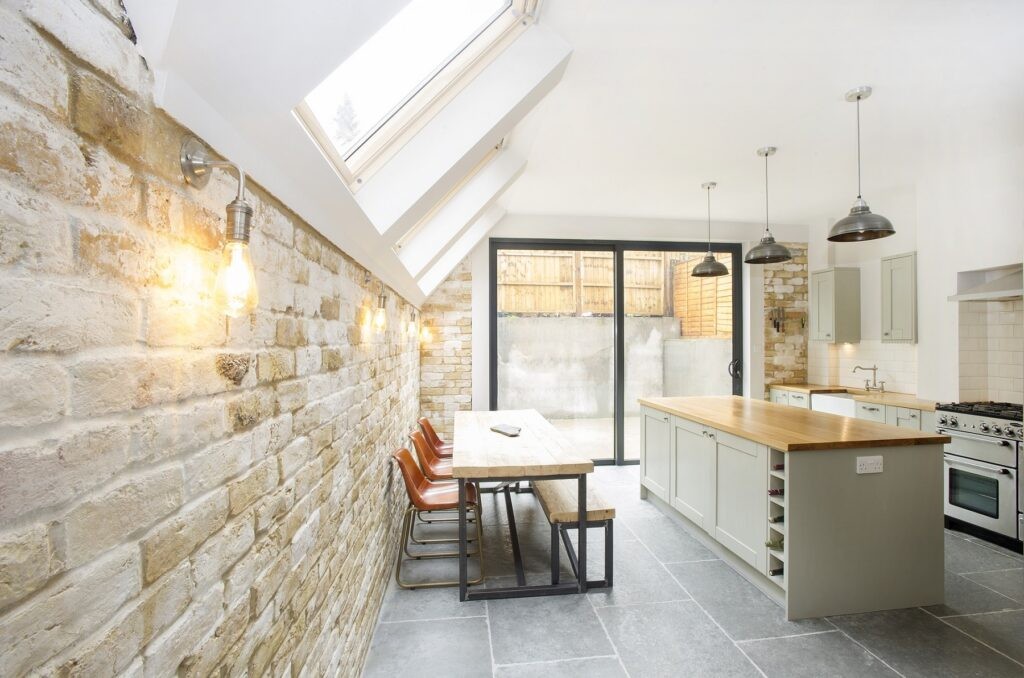 A great example of how this can look internally is this project in Camberwell. We designed a boundary wall height of 2.2 metres externally to satisfy local planning guidelines. The internal ceiling height then quickly rose to an impressive 2.8 metres. The pitch also helps to catapult natural light into the newly created space.
Depending on your borough, configuration of your property and boundary walls, you may find you have height restrictions on both sides. This can be overcome with an apex roof, sloping on both sides and rising to a middle peak. At first this may seem frustrating, but can, in fact, become a great design feature. The ridge height will usually be raised above where the flat roof would have stopped. It also creates a large vertical space which can be more dramatic and make the overall space larger. Our clients here in East Dulwich chose this option and placed skylights on both sides to throw more light into the room. A bespoke apex window that fills the top portion of the rear wall, it is a great architectural feature to consider.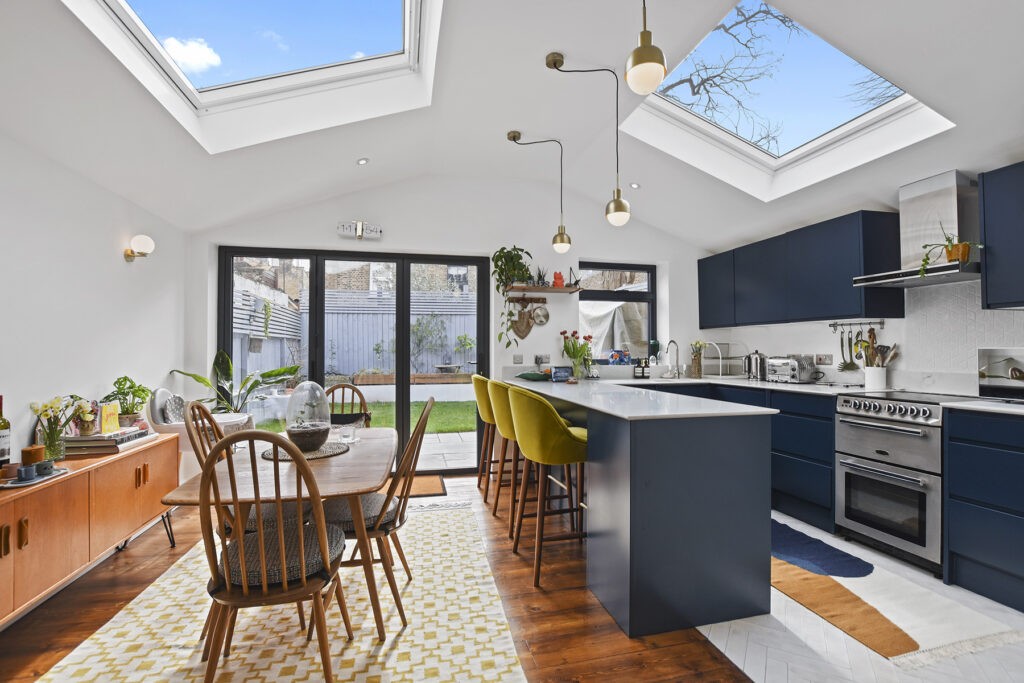 ---
The Possibilities of High Boundary Walls
Boundary walls and extension design go hand in hand. If your local authority permits you to have high boundary walls then you have the possibility of opting for a flat roof all the way across. This will allow you to have flush ceilings internally, which we were able to create at this side return extension project in N4.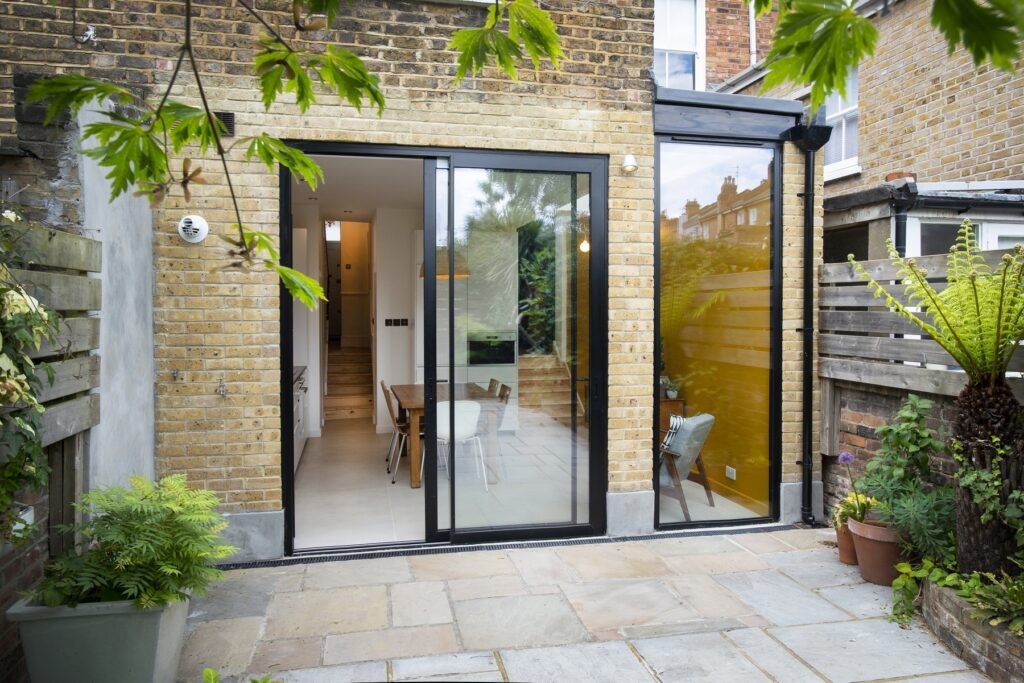 In Lambeth and Wandsworth we have found that they tend to approve side in-fill schemes with a boundary wall height of around 2.5 metres *subject to the size and bulk of the overall project*.
In some situations, we may recommend you don't go to the maximum height offered. For example, if you're opting for a wraparound design or have a long adjoining wall. This is because wraparounds can be interpreted by case officers as overbearing – the Council's main concern will be to protect your neighbours' 'Right to Light' and minimise the 'tunnel effect' on their side return. By reducing the boundary height, it shows you are being sympathetic to your neighbouring properties. Alternatively, the use of a courtyard is an effective and simple solution to break up an overbearing boundary wall. It has the added bonus of drawing more natural light into the centre of your home and offering you sheltered outside space. During the design process we will work to find a compromise between reducing the tunnel effect, and maintaining a comfortable internal head height. We implemented the courtyard option to great effect for our clients in SE15.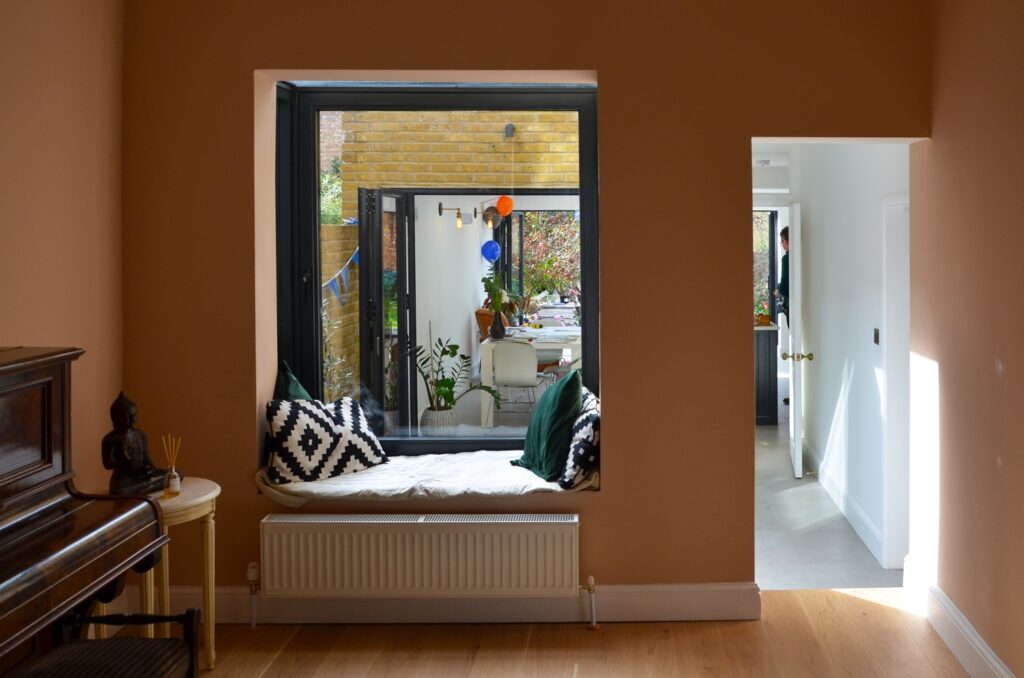 Getting permission for a boundary wall above 3 metres in any borough is unusual, but not impossible. Other conditions such as landscape and the size of surrounding structures can influence boundary wall heights. For example, the Council will look at your project and measure the new wall height from your neighbour's side of the boundary. Therefore, landscape changes, such as living on a hill, could work in your favour. If your affected neighbour is stepped up, you may have additional height to use in your design. However, if your affected neighbour is lower than you, this could negatively impact your internal head height. Our client in Fulham was able to get a boundary wall height of 3.2 metres. This meant they had plenty of room and didn't need a pitch to raise their internal head height, opting for a flat roof and ceiling internally.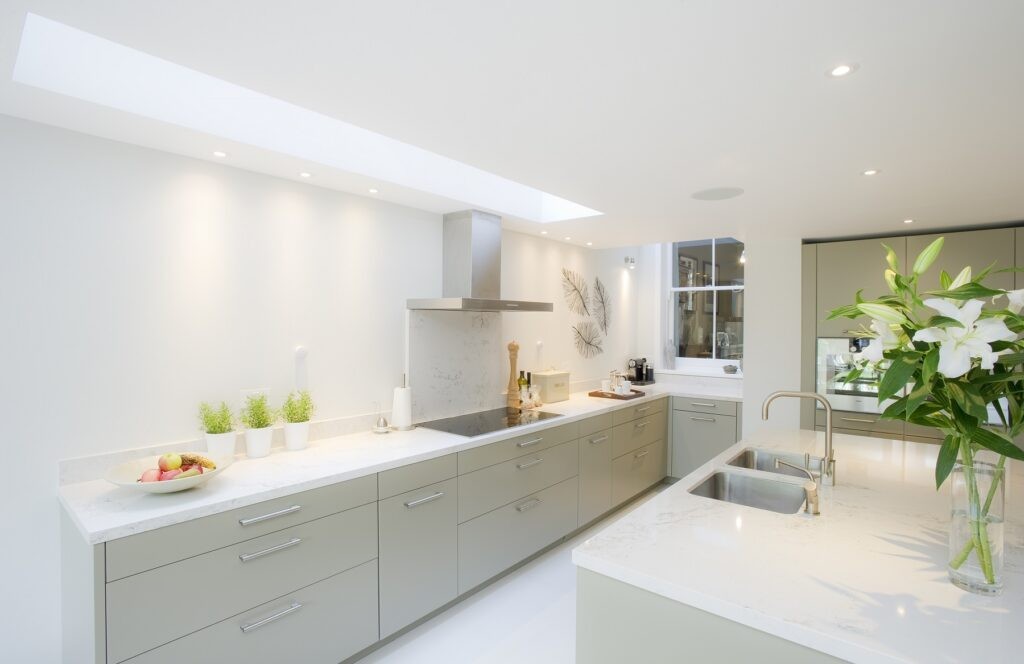 ---
Boundary walls and extension design may seem tricky and add to the difficulty of making a decision on your roof type and shape. That is why during the design phase our team will guide and talk you through the pros and cons of each roof type, and what we think your local council will allow. We know every project is unique, so we design all of our projects from scratch to tailor them around your requirements and local planning guidelines.
If you'd like to talk further about your home extension plans, then get in touch with our Enquires Team at hello@buildteam.com or arrange a free Design Consultation with one of our architectural designers.