When it comes to choosing the material for the floor of your side return extension, there are many factors you should take into consideration. The aesthetic appeal, practical elements and heat retentive qualities are all important variables. Let's take a look at three of the most popular options:
Porcelain tiles
A porcelain tiled floor is extremely durable, many tradesmen describe them as bombproof.They are also very easy to clean; simply wipe off those muddy footprints from the kids or the dog. From an aesthetic viewpoint, porcelain tiles are available in a wide variety of colours and designs and so are very adaptable to your taste and style. Porcelain tiles are also very compatible with underfloor heating as they tend to have great thermal conductivity and will provide good heat output.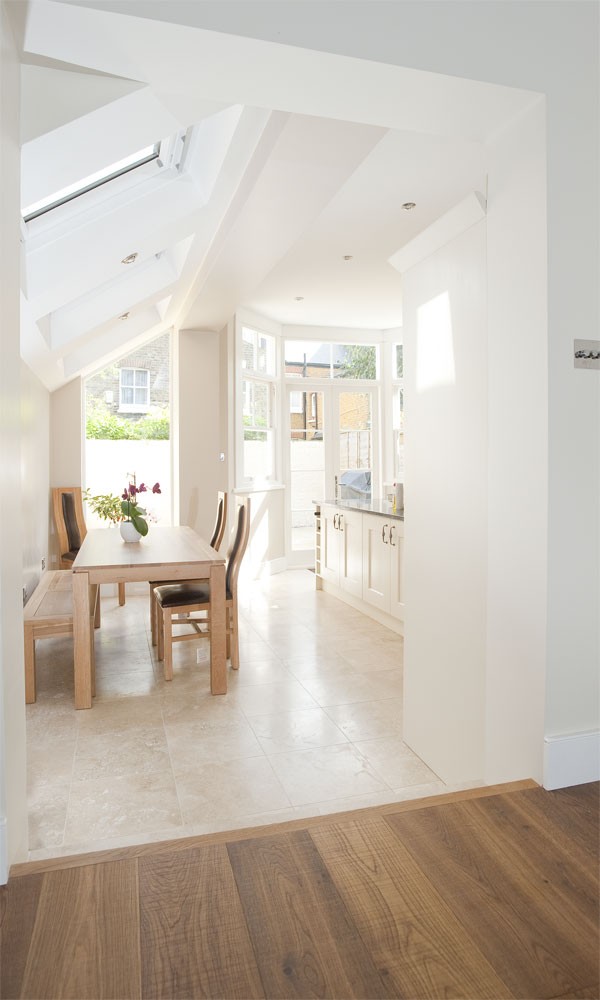 Natural timber
Natural timber flooring has a luxurious, timeless appeal that will never go out of fashion. However if you wish to install a timber floor and you are planning on installing underfloor heating, then your best option is engineered timber rather than solid timber. This is because its structural stability enables the material to adapt well to fluctuating temperatures. Solid timber acts as a natural insulator and does not conduct heat. Another advantage of engineered timber flooring is that it is designed to reduce the moisture problems associated with conventional hardwood so it will not swell or warp.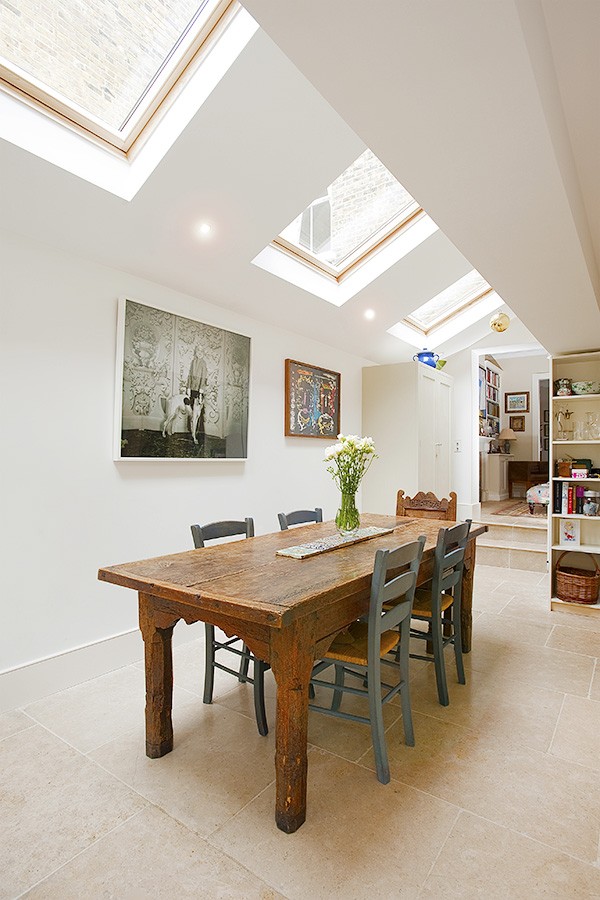 Limestone
Limestone floors have a classic look which is very aesthetically pleasing. They will be very hard wearing and durable but they are porous and therefore they are prone to staining. Acid-based cleaning chemicals can etch limestone, so these types of floors should only be cleaned with a neutral or mild alkaline-based cleaner. However limestone is a great choice if you are thinking of installing underfloor heating. This is because it is the most effective at thermal conduction of all floor coverings and so allows energy from the underfloor heating to transfer quickly to the room.
Whatever flooring option you go for, be sure to give it a lot of thought as a good floor will be long-lasting, add value and contribute to the overall look of your side return extension.